Los Cabos is a heaven of wellness excursions and luxurious self care amenities that create a rejuvenating and fulfilling experience to pamper visitors from the inside out. Utilizing the ultra-lush and sustainability-focused Nobu Los Cabos as your homebase, we've mapped out a three-day itinerary that highlights the holistic spa treatments, organic cuisine, adrenaline-pumping activities and soul-cleansing rituals found nowhere else in the world.
Day 1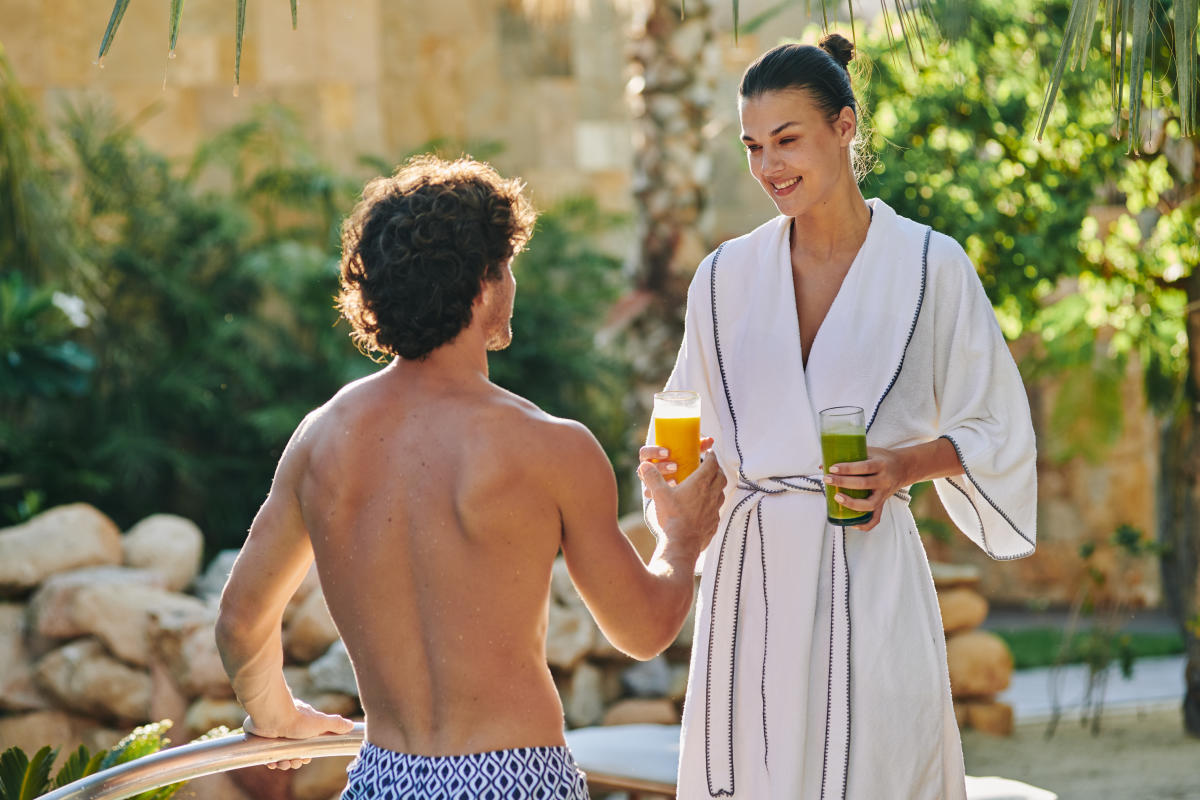 The holistic, family-run bed-and-breakfast, Rukhsana's Wellness & Heavenly Retreat, offers a day pass granting visitors access to meditation and yoga classes, brunch and the property's salt water pool, mini library, walking labyrinth and lush gardens starting at 7am. Located between San Jose del Cabo and Cabo San Lucas, the property features a wide array of healing treatments customized for the mind, body and soul.
Stop in Cabo San Lucas for lunch at Nicksan, one of the most popular local sushi restaurants since opening in 1994. Fusing Japanese recipes with traditional Mexican ingredients, the menu includes an extensive selection of hand rolls in addition to house specialties like fried lobster curry, yellowfin tuna tostada and sashimi serranito, made with the catch of the day.  
After filling up on freshly caught sushi, stretch your legs and learn about the history of San Jose del Cabo with an educational walk led by Cabo City Tours. The one-mile tour winds through the cobblestone streets and details the town's past, architecture, customs and traditions. As part of a larger community project working with local public schools and nonprofits, proceeds from the tour benefit local public schools in an effort to keep kids in school and off of the streets. Art lovers in town on Thursday evenings can join the San Jose Art Walk. Organized by the Gallery District Association, the weekly event closes the main streets to car traffic to accommodate visitors strolling between galleries and wine shops.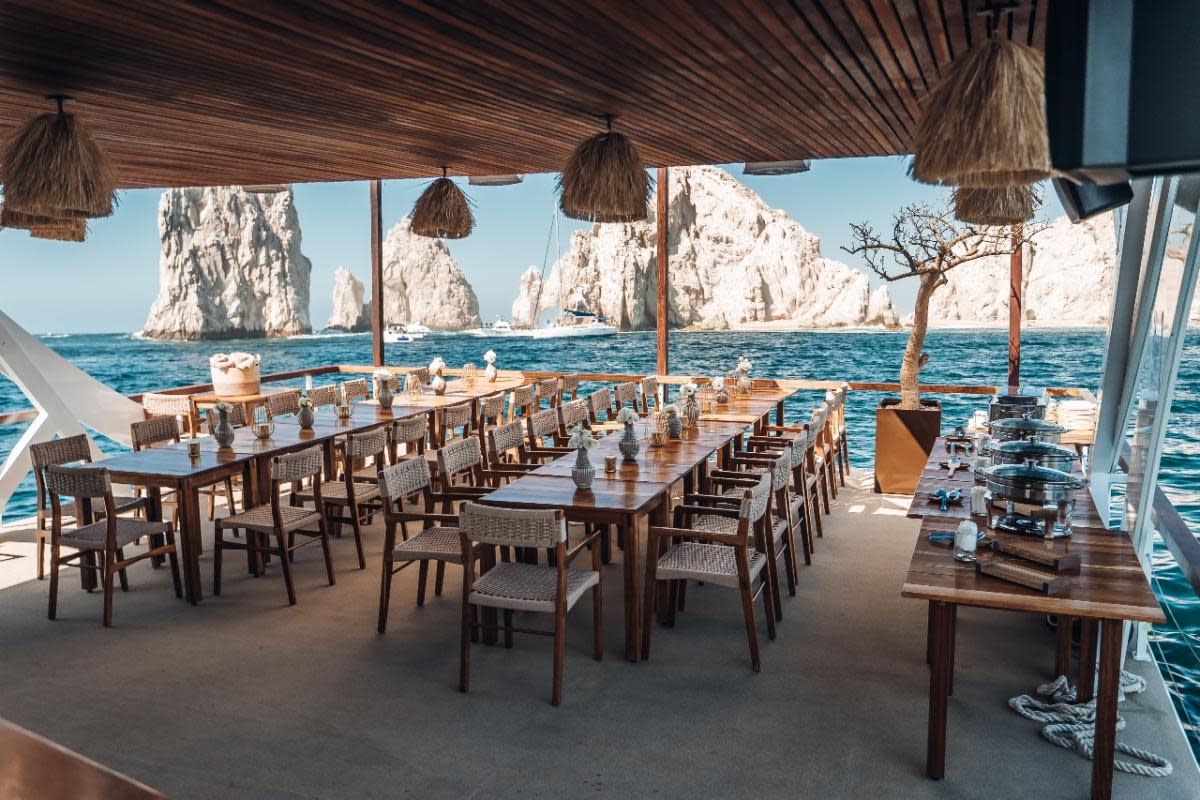 Before sunset, head to the marina and board Animalon by the Sea for an evening filled with jaw dropping views and mouth watering Baja cuisine. Chef Javier Plascencia brings his talents to the Sea of Cortés and has crafted a special five-course tasting menu for the three-hour sailing. In addition to a gastronomic journey, the yacht cruise offers up close views of the iconic Cabo Arch and Lover's Beach as well as the chance to see whales and dolphins. 
Day 2
Kickstart the morning with a group workout class with Moduvated Fitness at Nobu. Following the instruction of the brand's founder, Modu Seye, the 60-minute bootcamp takes participants through stretching, strength training and cardio exercises that bolster team building skills while also toning muscles. 
Relax after the workout with a late alfresco breakfast at Nobu's Pacific. The open-air dining area faces its namesake ocean and features an a la carte menu of reimagined Mexican favorites like chorizo tacos, blacked shrimp and white fish ceviche.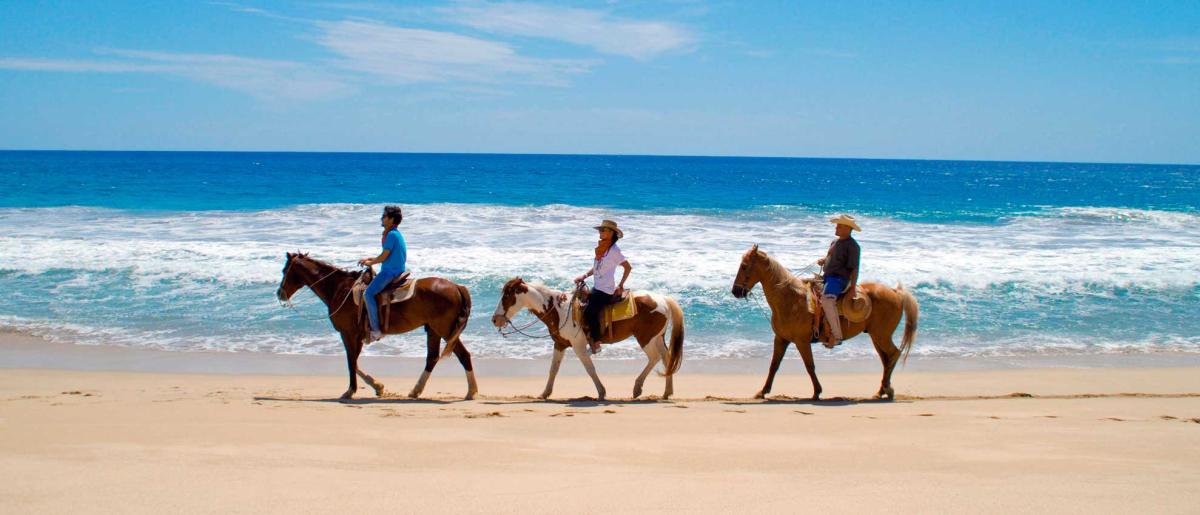 For a more thrilling way to enjoy the ocean views, take a horseback ride along the beach with Cactus Tours. With packages available for both beginners and experienced riders, the tour operator ensures all guests gallop on the sand with the wind in their hair – at a speed they're comfortable with. 
You'll feel like a guest at a private beach house when you dine at Sur Beach House for lunch as live music from the patio catches in the ocean breeze and carries to the sand, just steps from the restaurant. Located within the historic Medano beachfront property, Sur's ever-changing menu, curated by Chef Andrés Bracamontes, includes staples like fresh oysters and chilled rosé as well as inventive, internationally-inspired flavors selected daily by the chef.
Continue the laid back vibe by treating yourself to an afternoon of self care at the Spa at the Waldorf Astoria Los Cabos Pedregal. The award-winning spa pampers its guests with treatments inspired by the phases of the moon, the ocean tides and traditional indigenous healing techniques. In addition to individual treatments, visitors can reserve immersive yoga retreats including breathing sessions, mindfulness workshops and holistic spa packages.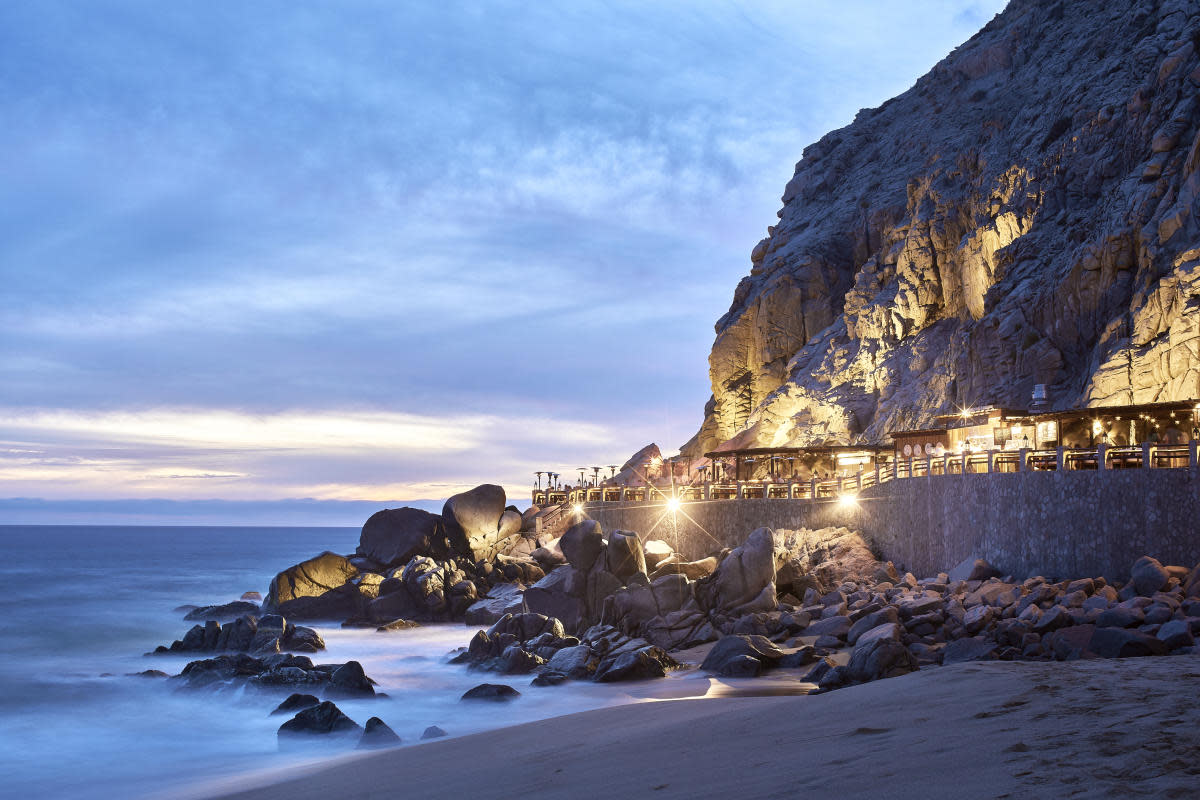 Extend your time on Travel + Leisure's "Best Hotel Resorts in Mexico" property with dinner at the Waldorf's El Farallon. Balanced on a cliff top overlooking the ocean, the restaurant is illuminated by the stars as the sound of waves lapping the shoreline serenade its guests. Just as the dramatic scenery combines land and sea, the chalkboard menu offers a delicious mix of seafood and tropical produce like bluefin tuna topped with pineapple puree, amberjack smothered in cilantro sauce and chocolate clams, a local delicacy named for its rich, brown shell that is served roasted and covered in crumbled bacon and feta cheese. 
Day 3
The final morning of your trip begins with a rejuvenating yoga practice on the beach with Baja Soul Yoga. Offering private and group instruction for yoga, meditation and mindfulness, Baja Soul inspires its attendees to strengthen their bodies, awaken their consciousness and push their limits, both physically and mentally, daily. 
Nobu's Playa Bar bellies up to the beach and serves breakfast essentials like smoothies and homemade granola as well as more decadent morning offerings such as truffle omelets and Wagyu beef hurache to satisfy all of your cravings after yoga. 
Esencia Wellness, the sprawling on-site spa at Nobu, has opportunities for treatments and lounging both inside and outdoors. The Japanese Zen-style spa features a sauna, steam room and a courtyard with oversized windows that flood the space with light while maintaining privacy. Outdoors, the hydrotherapy garden is a co-ed lounge with experiential showers, cabana-covered Jacuzzis and a hydrotherapy pool. Esencia is also home to an airy gym and light-filled salon equipped with makeup, hair and waxing services.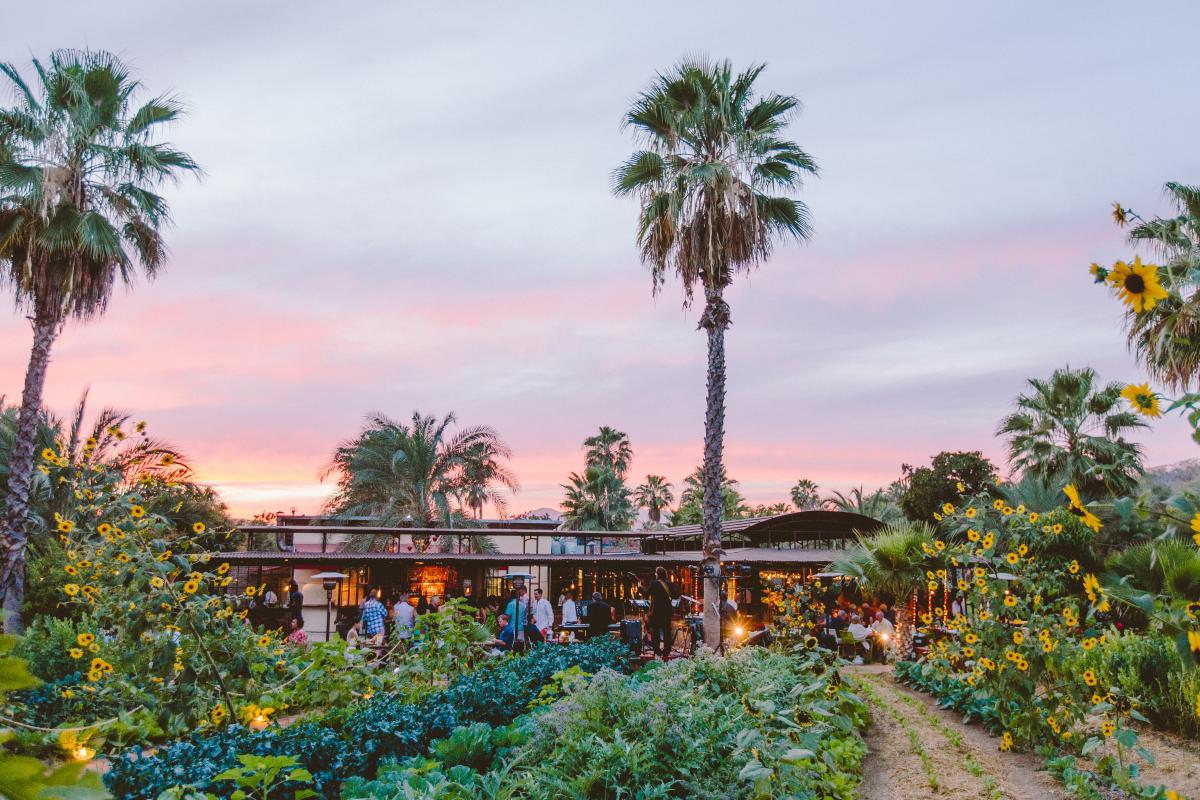 Spend your afternoon in the foothills of the Sierra de la Laguna Mountains at Flora Farms. The 25-acre farm hosts interactive cooking classes three days a week that include a tour of the property, craft cocktails and lunch. In addition to its acres of growing produce and flowers, Flora Farms is home to an organic restaurant, grocery store, culinary cottages, an intimate spa with nature-based wellness services and a gift shop. 
Saving the best meal for last, splurge on Nobu's world-famous Japanese cuisine at the resort's beachfront signature restaurant. Chef Nobu brings the latest culinary trends from his native land to the shores of Mexico to serve inventive dishes like toro tartar, rock shrimp tempura and squid pasta.