World Wide Technology Championship in Los Cabos
The PGA TOUR and World Wide Technology (WWT) jointly unveiled the 2023 World Wide Technology Championship, set to be hosted at El Cardonal Course in Diamante Cabo San Lucas, Mexico, this autumn from October 30th to November 5th, 2023. El Cardonal, designed by Tiger Woods, offers stunning Pacific Ocean views. This event features 132 players vying for 500 FedExCup points and will finalize the top 125 for the next season. WWT's CEO, Jim Kavanaugh, highlights the event's mission of showcasing golf talent and promoting innovation. Diamante, the host, is a private resort with world-class courses. The championship, one of two FedExCup events in Mexico, will be live-streamed on Golf Channel. Stay tuned for more fall schedule updates. For more information and to buy tickets click here.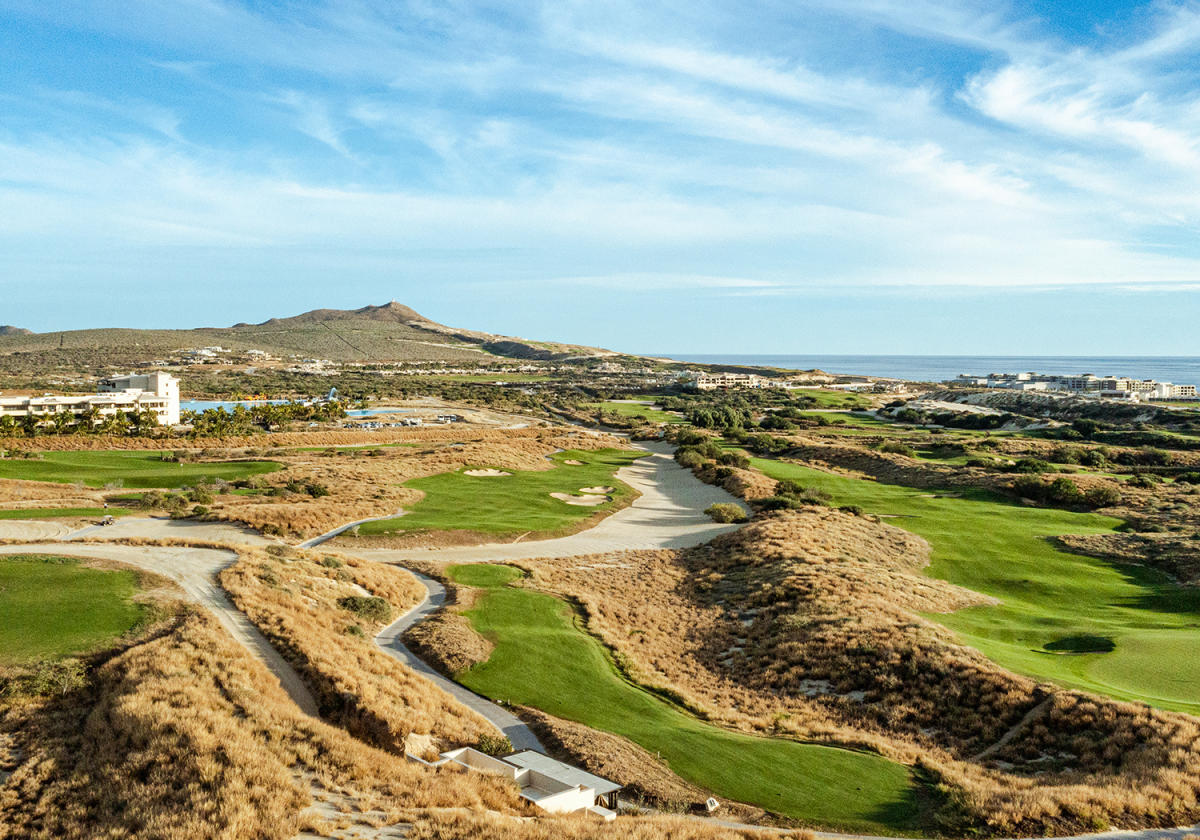 About Diamante
Diamante is a private resort oasis nestled along the stunning coastline of Cabo San Lucas. Escape to Diamante and treat yourself to world-class service, golf, food and amenities. At Diamante, we take pride in creating an elevated and relaxing experience.
About El Cardonal
In 2014, Diamante opened up Tiger Woods' first golf course —El Cardonal—adding to both Diamante's and Los Cabos's reputations as world-class golf destinations. Influenced by the old-style courses of Southern California where he grew up playing, Tiger created a course that brings back the need for strategy—providing players with several shot options to navigate during each hole. The course is long enough to challenge expert players, but open enough to provide options for those with higher handicaps. It truly is a fun test for golfers of all skill levels. 
About WWT 
The World Wide Technology Championship will bring the world's best PGA TOUR golfers to Los Cabos and will provide a week of entertainment and competitive golf as well as enjoyable activities for the entire family.

The PGA tour comes to Los Cabos! Enjoy premium hospitality experiences unlike anywhere else on the PGA TOUR; scenic views of the Pacific Ocean, award-winning Baja cuisine and limitless luxury. Learn More
Opened in 2014, El Cardonal is a scenic layout with an "Old California" design motif that marked the architectural debut of superstar Tiger Woods. Routed on higher ground than the Dunes Course, the layout meanders through sand dunes on the outgoing holes. The back nine, edged by... Learn More