Would you like to hit the beach on Easter? What about soaking up some sun and plunging into the crystal-clear waters of Sea of Cortez? Los Cabos offers numerous activities addressed for all family members.
This is the best season of the year. Why? Well, landscapes are looking brighter and days are getting longer. Get ready for brighter smiles and tons of adventures in this marvelous geographical setting.
1- PADDLE BOARDING
Experience the latest craze in watersports with a paddle board tour. Improve your paddling skills with the help of experienced instructors and practice your technique on the soft sand near to the iconic Arch. Conclude the excursion with a serene stroll over Lovers Beach and Divorce Beach.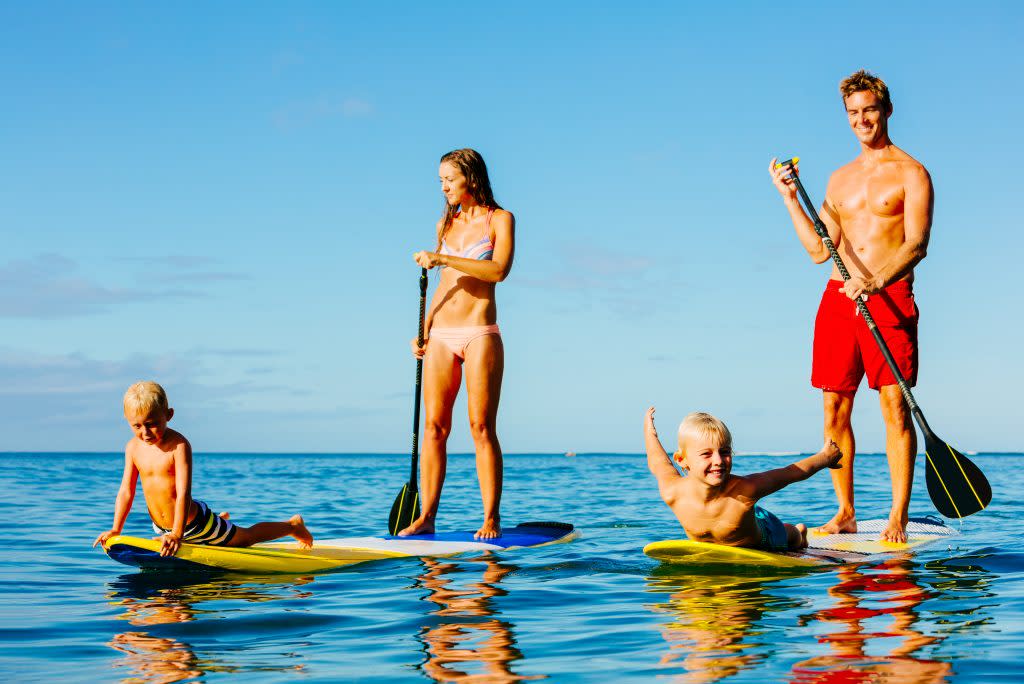 Accept useful tips from your instructor and get confident as your technique becomes less labored. Then, once you feel at ease, set out into the sea to enjoy stunning views of the rugged rock formations. Admire the playful sea lions who love to gather there.
2- SURFING LESSONS
Get your surf on with amazing lessons! Explore some of the best surfing spots with a group of professional surfers who will teach you the basics or adjust their instruction to suite your needs. Hit up the waves of Costa Azul for a 3-hour workshop or spend a full-day surfing at the world- famous Cerritos Beach—an option that includes lunch.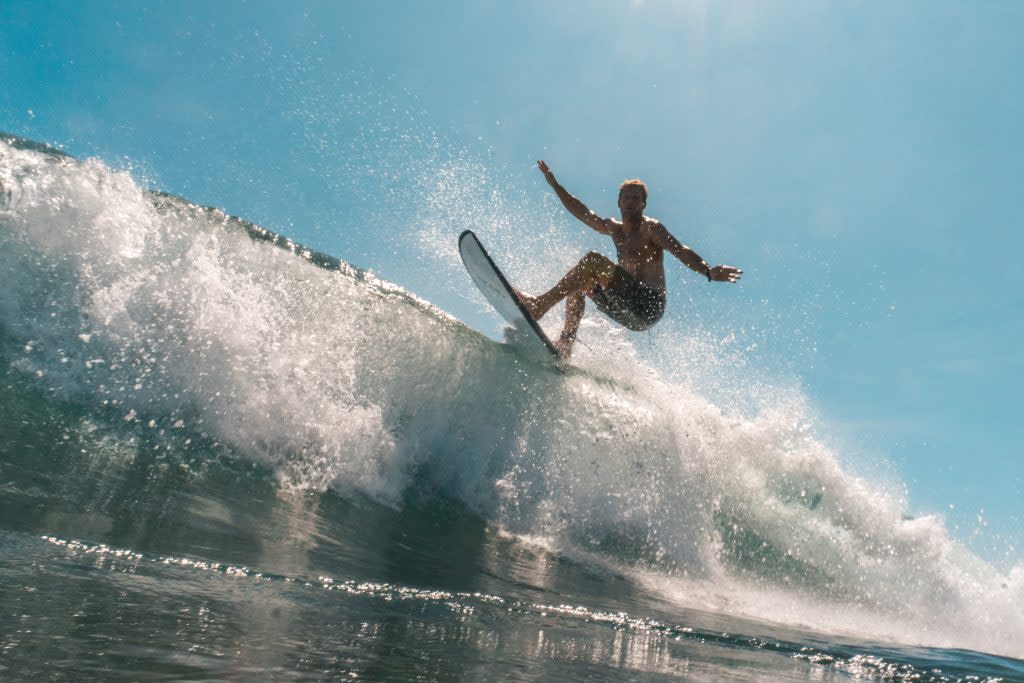 All lessons are tailored to your skill level; if you are a beginner, your instructor ensures you not to get you near the bigger waves. If you are at a more advanced level, your instructor will guide you on how to read waves, turn and ride the larger ones.
3- ELECTRIC BIKE ADVENTURE
Try something totally new! Have fun on a new, easy to use electric bike with specialized wide wheels that handle well through the sand and mountain trails. Just relax, the electric motor does all the work for you.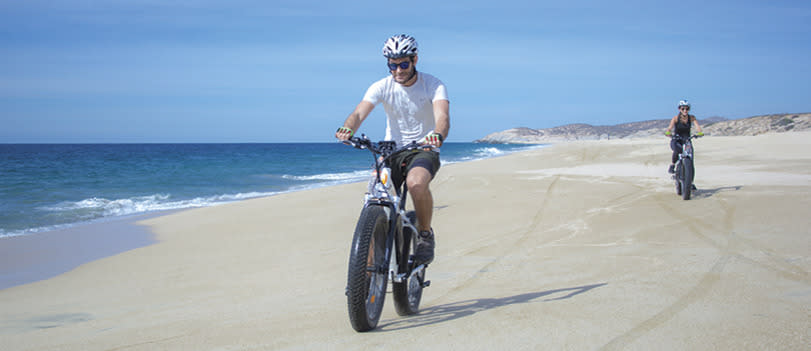 Cactus lined sandy trails, hilly terrain, soft-sand beach beside the glistening Pacific are all part of the picturesque route. Ride like never before! www.cabo-adventures.com
4- OUTBACK & CAMEL SAFARI
Discover the natural wonders and culture of the region from an expert guide. It's a voyage of unique proportions. You will be riding a camel beside the Pacific Ocean as you admire the sights, the crashing waves and the refreshing breeze.

Don´t forget to take a quick stop to meet a sweet "kissing camel", then savor a delicious, multi-course Mexican lunch completed with refreshing beverages and tequila.
Contact www.cabo-adventures.com
5. PACIFIC SUNSET DINNER
Stroll through the desert sand dunes before sitting down to a gourmet, 5-course dinner with an outstanding view! Cherish the moment as you watch the sky fill with color in the soft glow of twilight. Enjoy the soft sounds of a live trio playing traditional ballads and gaze at the stars as they appear bright in the sky. You will feel like you can see the entire universe from this magnificent beach location.
Luxuriate in the ultimate fine dining experience in a private beachfront property.
More info www.cabo-adventures.com
6- FLY BOARD
Blast out of the ocean and feel your heart race as you propel through the air, then float over the water! Test yourself and try daredevil dives, tricky flips or dolphin jumps.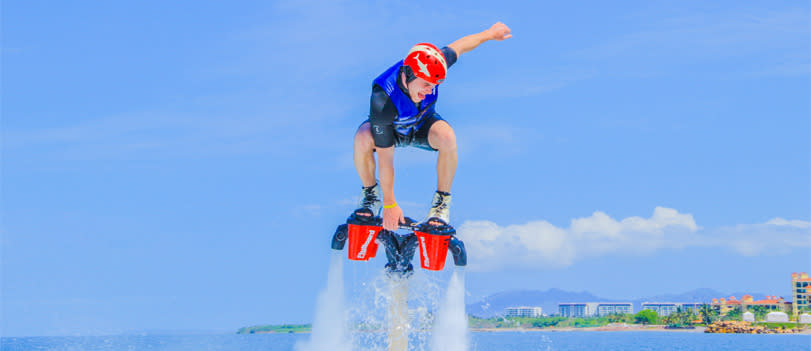 Flyboard is an adrenaline-pumping, thrill-a-second adventure that brings together all of the elements of your favorite water sports, it has been compared to wake boarding or snowboarding. Imagine you are on a skateboard that can hover and move over the water!
7- SNUBA
Snuba (scuba + snorkeling) adds the gift of breathing underwater to the ease of snorkeling—without scuba diving's heaviness, technical gear and long training. The beauty of tropical sea life opens up as you enter a realm once limited to certified divers. After only 15 minutes of instruction, follow a SNUBA Cabo Expeditions expert guide into the wonders of the Sea of Cortez.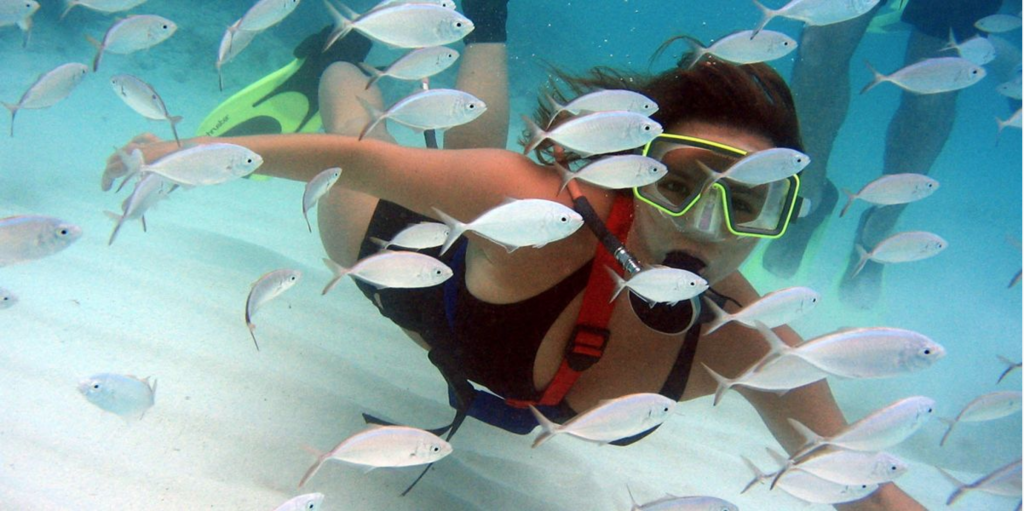 Many sea creatures just don't come up to the surface within easy sight of a surface snorkeler. You don't have to dive deep—even the easy 10, 20, or 30 feet down you can go with SNUBA® gives you a perspective you can't imagine from sea level.
8- EXPLORING CABO PULMO
It is one of the richest and most extensive coral reef regions on the planet. Cabo Pulmo is formed by 4 coral reefs with a depth ranging from 8 to 20 meters. The age of the reef is estimated to be around 25,000 years.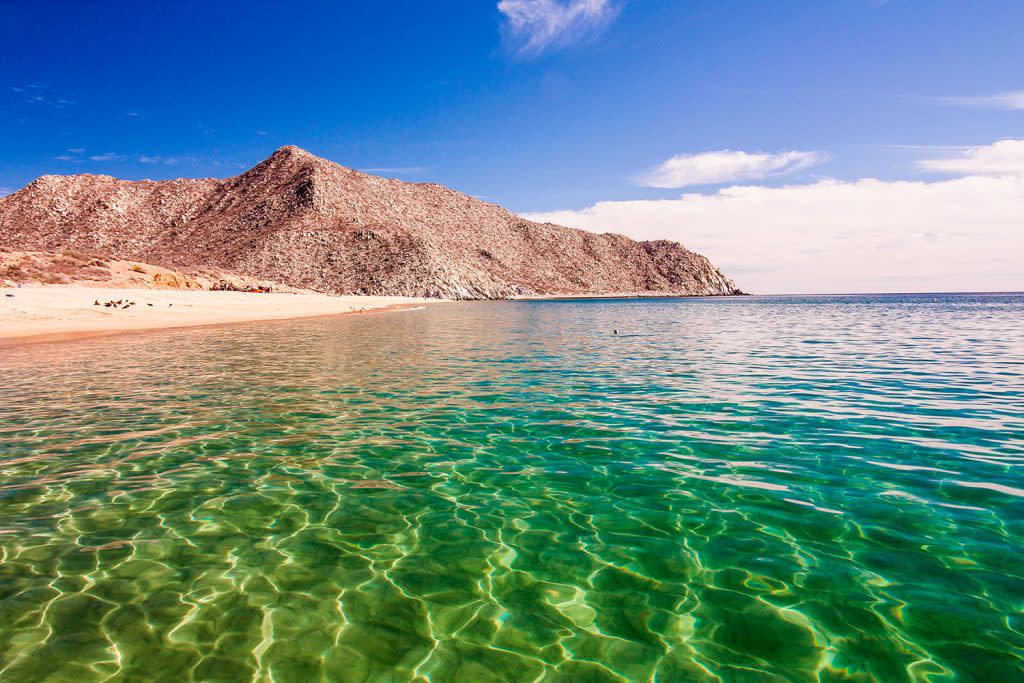 Thanks to twenty years of hard work and the prohibition of fishing, the presence of sea-life has increased in a 400%. Before your visit please learn the rules for the conservation of this stunning reservoir located in Los Cabos. It is forbidden to harpoon, wear gloves, carry a knife, use sunscreens, throw anchors, touch the corals, damage the reef and species that live there.
9- ORGANIC EXPERIENCE AT LOS TAMARINDOS
It is an Organic Farm & Restaurant located just one mile away from the Sea of Cortez and San Jose Del Cabos' estuary. It's a property dating back to the 19th Century and was first used to grow sugar cane; one of the area's major exports during that time, and due to its fertile soil quickly became one of the region's most important farms.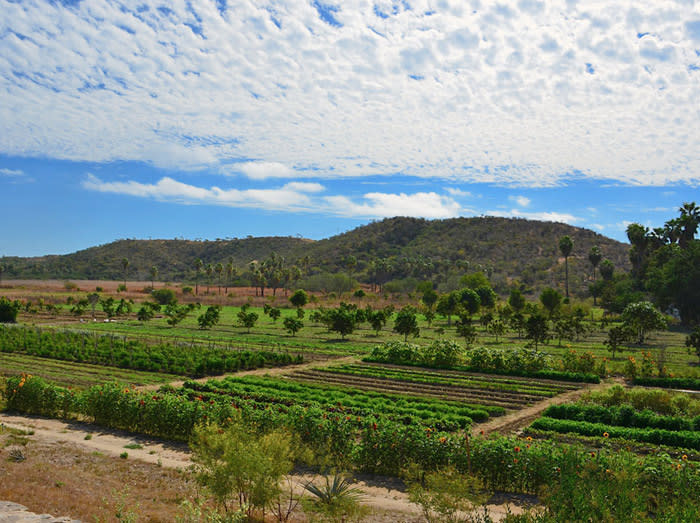 Whether you're back from scuba diving, a camel ride or from a shopping day, you would definitely enjoy to relax at the table and taste a balsamic or steely wine as you taste one of their many excellent dishes. Cooking lessons also available.                                         Contact www.lostamarindos.mx
10- ZIP LINING
If you are an adventure-seeker and love high adrenaline doses, explore the Baja desert.  Fly through its vast canyons, Monster Zip Lines. It's the perfect activity for you. Wild Canyon offers 8-line tour that has been thoroughly recommended by all visitors. Why? Because it gives you the most flying time!
Considered to be one of the most beautiful destinations in the world, Los Cabos immediately conjures images of an adventurous tropical paradise set in ultimate luxury.