Most travelers recognize the importance and excitement that sport fishing offers. Going out on a boat trip to catch some marlins and dorados is an experience that no other sport can bring to those who love ocean adventures.
Los Cabos' gorgeous weather and abundant marine life, make it the perfect destination for adventure seekers and beach lovers. Due to the closed season and regulations made to protect species, you can experience the best sport fishing tournaments around the world.
From October to December, you will have the perfect time for sport-fishing in Cabo San Lucas. The weather cools off a bit with temps in the high 80's to low 90's humidity in the high 60's, but most importantly, water temps are optimal for big fish.
Here are the three biggest fishing tournaments scheduled in Los Cabos:
1- LOS CABOS BILLFISH TOURNAMENT
October is the month of the fishing tournament in Cabo San Lucas! From October 14-18, visitors can partake in the Los Cabos Billfish Tournament ideal for those who want to enjoy one of the world's most robust waters surrounded by a serene setting. Among the common catches in the area include billfish, snapper, rooster fish, dorado, wahoo, tuna and marlin.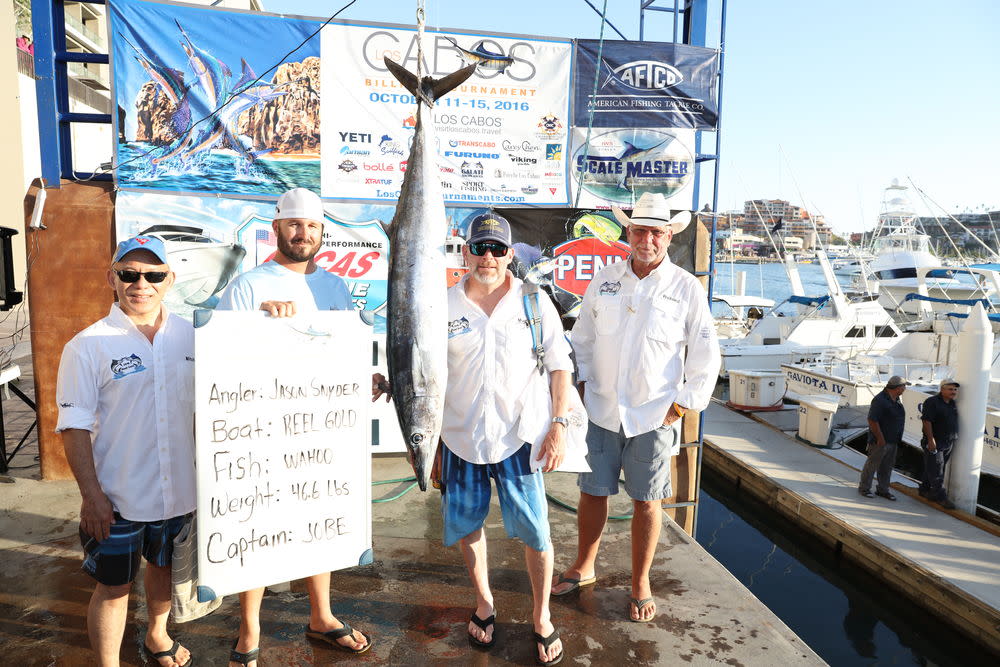 Bisbee's two cash-rich tournaments – the Los Cabos Offshore and Black & Blue – get most of the publicity, but the Los Cabos Billfish Tournament also sends out a siren call to big-game fishermen eager for big-money prizes and jackpots. The three tournaments combined last year to pay out over $4,735,000 to the winners. The 20th annual LCBT – slated for October 14 to 18 – again features three entry levels: a $5,000 base entry for each 6-person team; daily jackpots for the largest tuna, wahoo and dorado; and daily billfish release jackpots. More info: http://www.loscabostournaments.com/los-cabos-billfish-tournament-awards
2- BISBEE´S BLACK & BLUE
Bisbee's Black & Blue Tournaments have been taking place in the Los Cabos region of the Baja Peninsula for over 30 years. The Bisbee's are currently producing three tournaments – Bisbee's East Cape Offshore in Buenavista which takes place each July, and the Los Cabos Offshore Charity Tournament and Black & Blue Marlin Tournament which take place every October in Cabo San Lucas.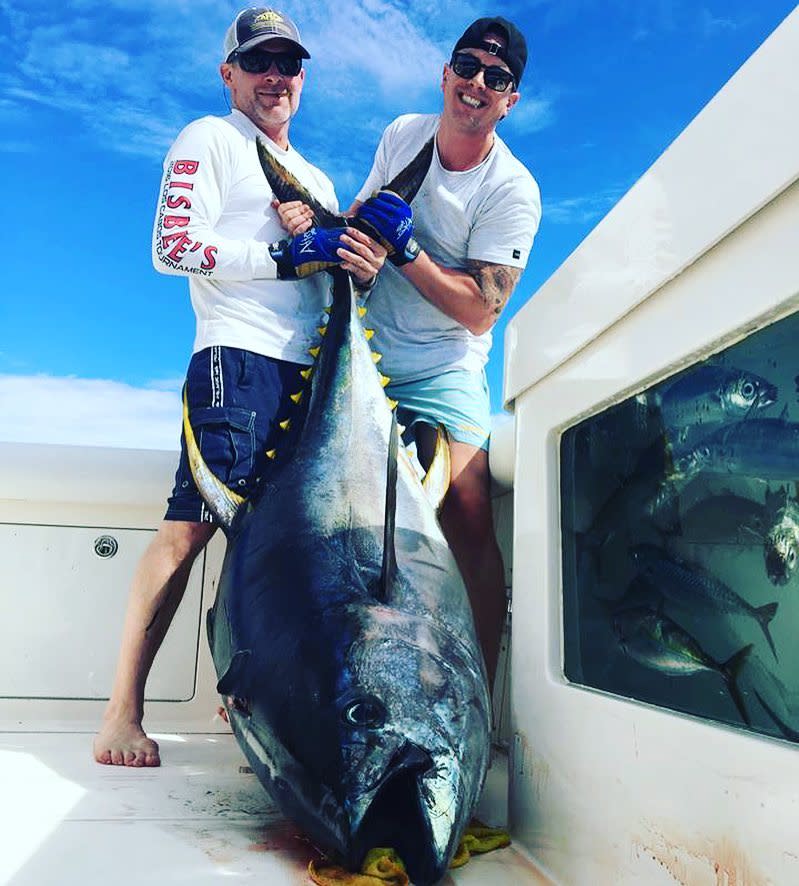 With the beautiful and lively city of Cabo San Lucas as the backdrop, thousands of people crowd the marina walkways to shop, party and watch huge fish being weighed in at the scales in front of the world-famous Puerto Paraiso Entertainment Plaza. The Black & Blue is a once in a lifetime experience you'll never forget, whether you take home memories or millions. More info: www.bisbees.com
3- WON LOS CABOS TUNA JACKPOT
The 20th annual WON Los Cabos Tuna Jackpot is coming Nov. 7-10, 2018, and you should be a part of it!
THE CHAMPS of North Star who fished on the private boat Estrella Del Norte with their 338-pound tuna, fourth biggest in the history of the tourney. This exciting event is staged out of Cabo San Lucas at Land's End. It is the biggest tuna tournament in Baja and offers a chance to win hundreds of thousands in cash and prizes.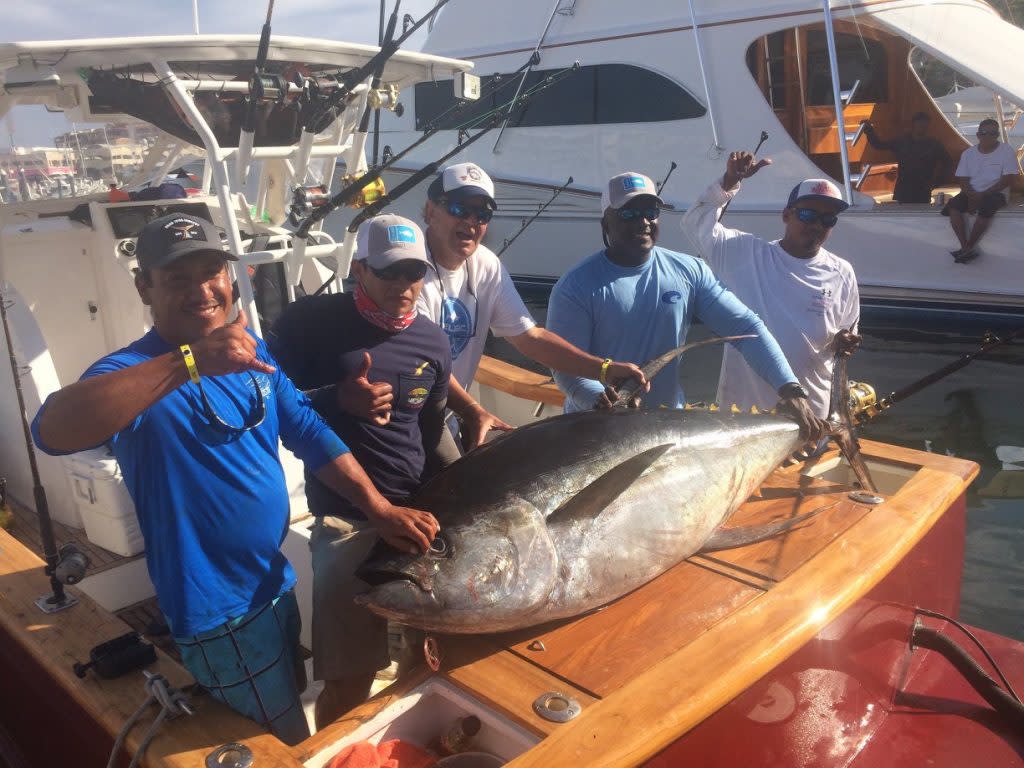 The key element for this tourney is that it is for everyone who loves Baja and Los Cabos and fishing - anglers, wives, dads and kids. It's a thrill for everyone as it brings up the fish from the IGY Marina dock to the malecon weigh area, and the cheers when the weight is announced. It's absolutely incredible! More info: http://www.loscabostunajackpot.com
Before you go…
We are glad to share with you that Los Cabos hosts 19 Blue Flag Beaches. When you see a Blue Flag flying, you know a beach or marina is clean and accessible; has great water quality; meets high safety standards; and is working hard to protect local shorelines and ecosystems.