Los Cabos secret ingredient to make brides and grooms happy with their wedding is the ability to organize enchanting events to be told in the years to come.
We are under a constant evolution offering remarkable activities, ultimate luxurious experiences, and sophisticated lodgment for all visitors. With its beautiful sceneries, lush resorts, delicious cuisine and magnificent romantic spots, it is no surprise that more and more lovers choose this tropical paradise as the place to tie the knot.
Cabo Azul is a haven of relaxation and grandeur on the azure of the sea. Delve into the pleasures of luxury and experience the epitome of indulgence in this dreamiest setting specialized in weddings.
Whether you're planning an intimate celebration with your closest family members and friends or a large-scale event, Cabo Azul can customize your event.
1- EL CORAZON
It is the resort's open-air wedding chapel complete with candlelit water walls. It provides the perfect, most romantic locale for exchanging vows, and accommodates 150 to 250 guests. With the sapphire surf of the Sea of Cortez as your witness, you can't imagine a more romantic venue in all of Mexico.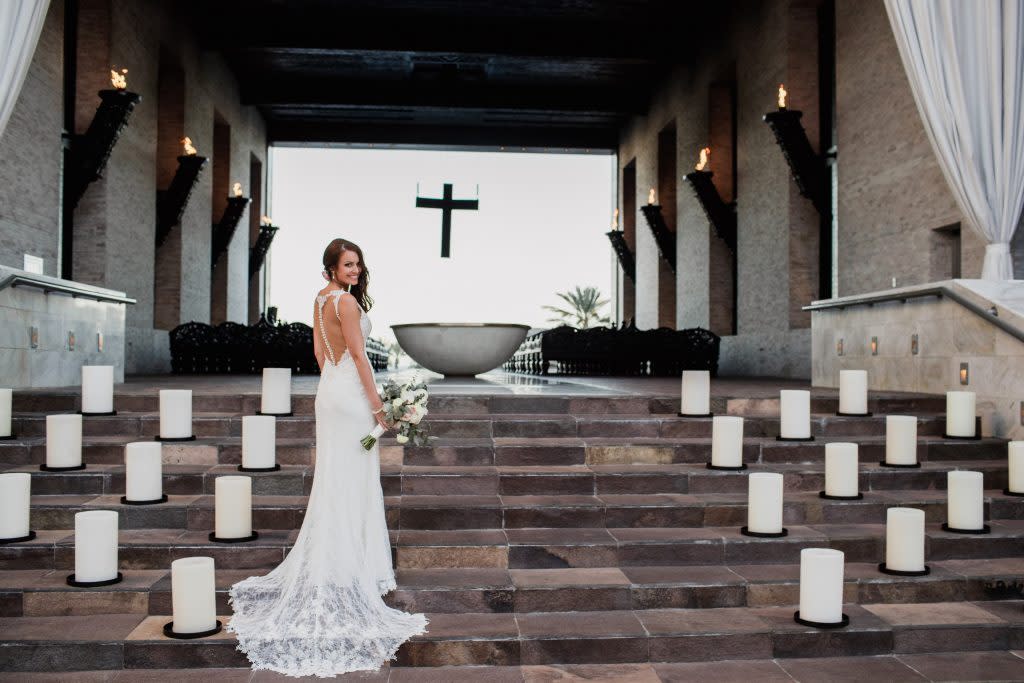 2- OCEAN FRONT PATIO
For sand-in-your-toes, ocean-breeze-on your-face wedding experience, Cabo Azul Resort sits on 12 ocean front acres in the quiet San Jose del Cabo region of the Baja Peninsula. Ideal for wedding parties for up to 200 guests, Cabo Azul's Oceanfront Patio provides a beautiful, open-air venue space with panoramic views overlooking the Sea of Cortez.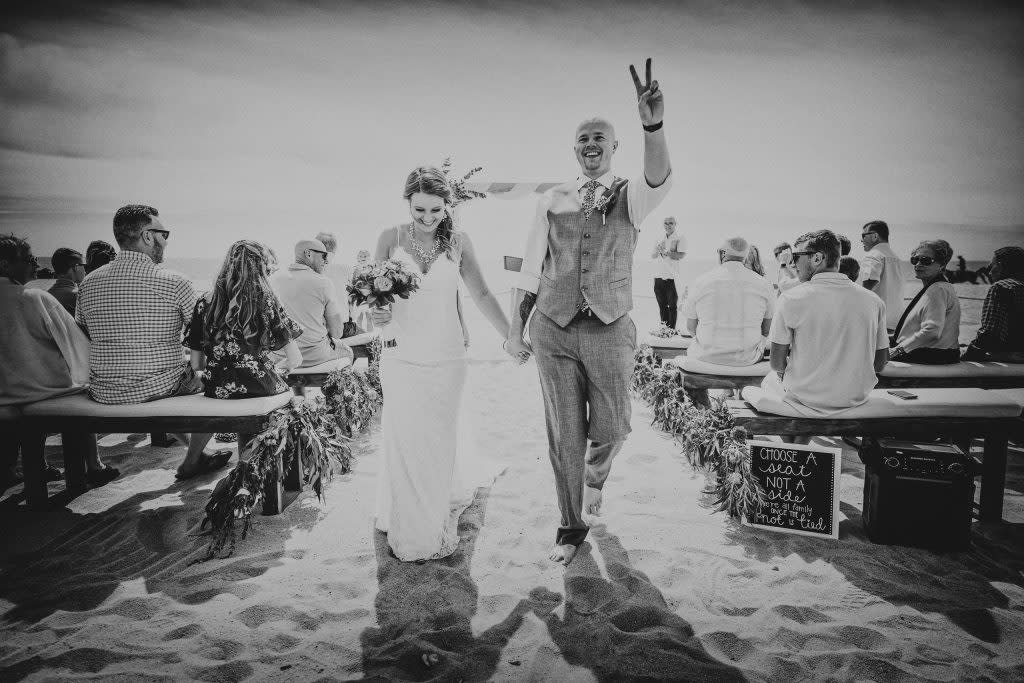 3- JAVIER'S RESTAURANT & BAR
Ideal for kicking off wedding festivities in true Mexican style, Javier's Restaurant accommodates up to 60 guests and is often booked for bridal luncheons, rehearsal dinners and Sunday brunches. Inspired, home-style Mexican cuisine is the heart of Javier's Restaurant. This authentic restaurant and bar treats your palate with the freshest of ingredients in a concept full of colors, tastes, comfort and elegance, all while you relax in front of one of the most beautiful beaches imaginable. Javier Sosa of Javier's Restaurant (Laguna Beach and Irvine, California), brings exquisite dining to Cabo Azul Resort with this signature restaurant.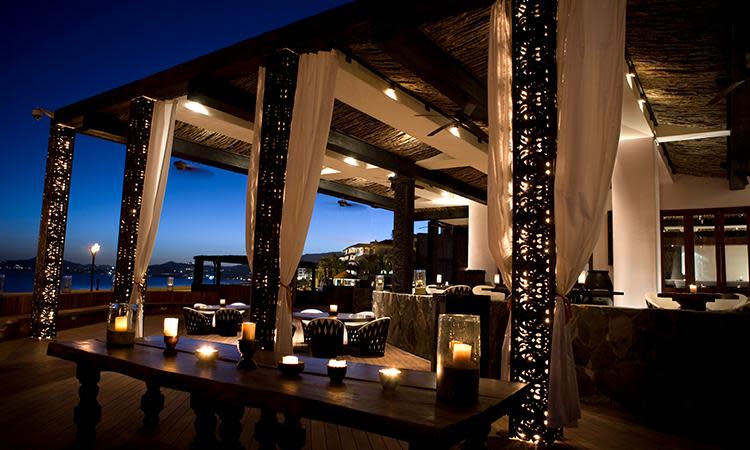 4- JAVIER'S DECK AND FIRE PIT
At Javier's, the magnificent food is rivaled, perhaps, by only the setting. Spectacular, romantic furnishings and touches create an exotic, yet warm and friendly, environment alongside the Sea of Cortez. It's no wonder that Javier's has become the dining destination of the Baja California peninsula.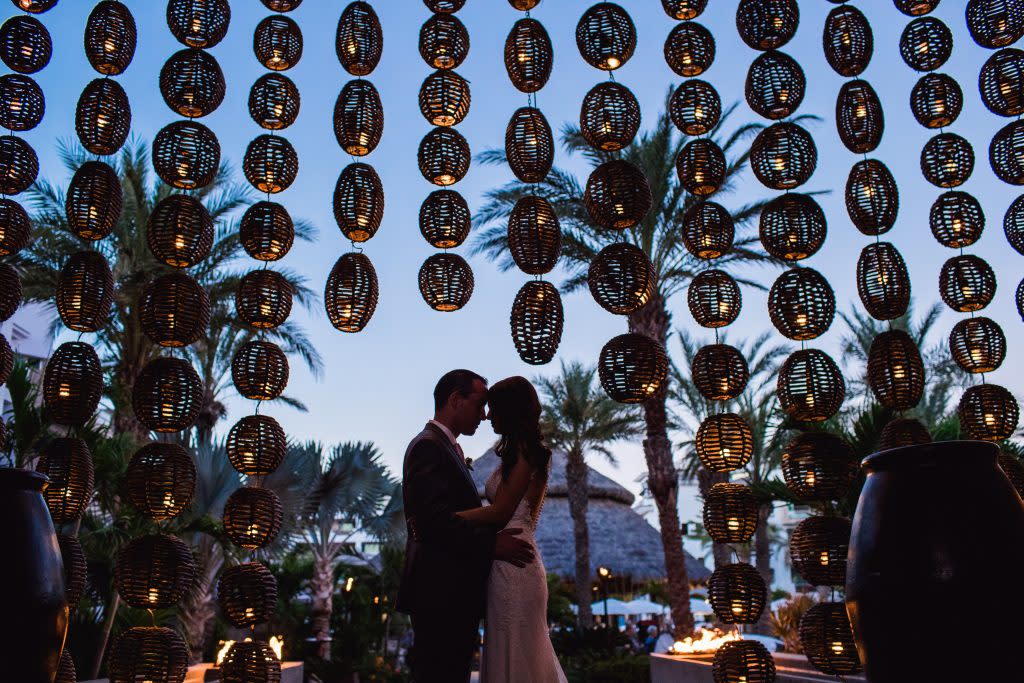 Perfect for accommodating larger wedding parties, Javier's Deck boasts the largest space to accommodate up to 200 guests and is a popular venue for welcome parties, rehearsal dinners and wedding dinner receptions.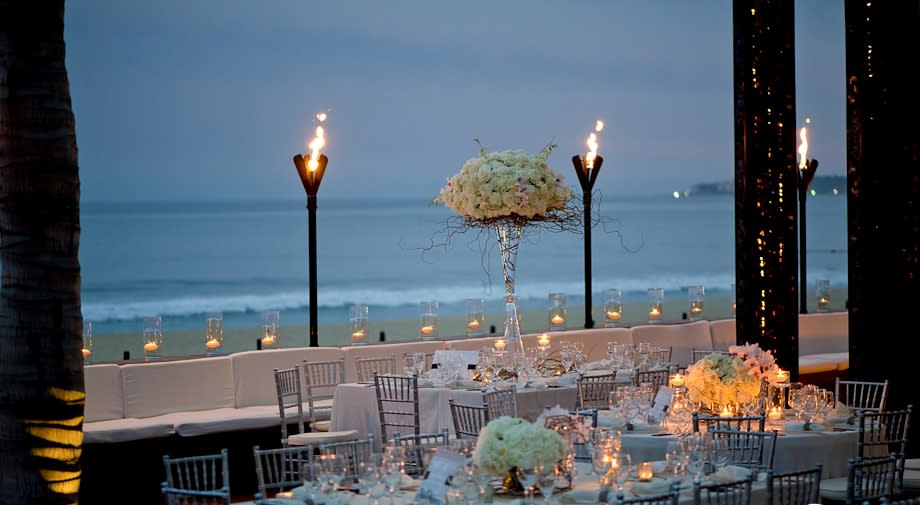 Whatever your dream wedding vision is, a professional event team will make it real. 
Cabo Azul understands that an important element of wedding planning is ensuring each couple experiences their own, unique special day. For this and so many reasons, the Fifth Annual Wedding Planner Destination Congress will be held on April 10-12, 2018, in Los Cabos, Mexico. It will be hosting the wedding planners attending this world-class event.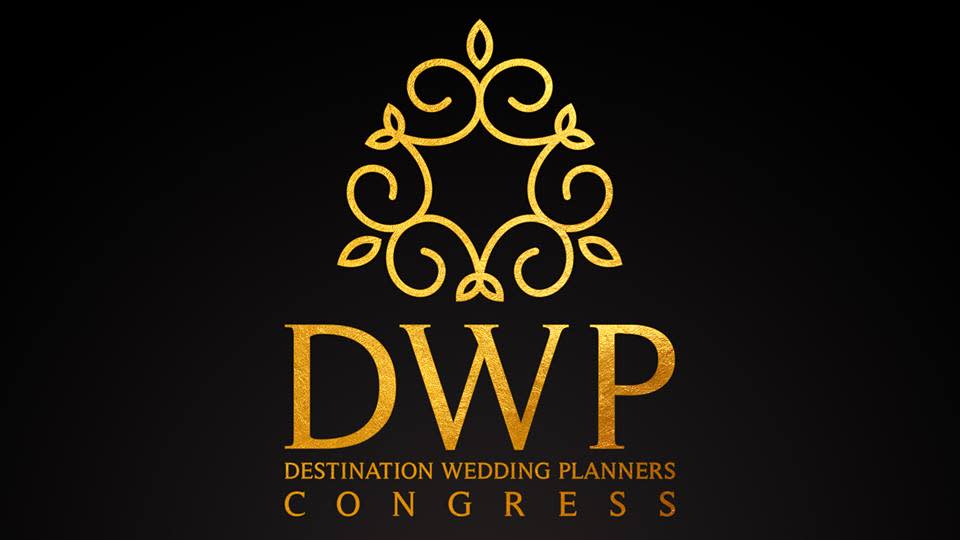 Recognized as the strongest business platform in the destination wedding industry, the Destination Wedding Planners (DWP) Congress is a one of a kind exclusive initiative that brings together the world's biggest celebrity wedding planners, royalty specialists & destination wedding experts under one roof to meet with a lavish spread of creative partners and wedding suppliers who help bring their clients' dream weddings to life – from extravagant venues, to exquisite hotels, palaces, exclusive destinations, couture designers, photography partners, jewelry partners, cake designers, and so much more!