Baja is home to 39 % of all the marine mammals in the world. In a single day, you can experience a wide variety of sea life. It is one of the most biodiverse ocean environments, and it is the 3rd largest peninsula in the world. See? A visit to Los Cabos means tons of happiness and breathtaking experiences.
Before we talk about some impressive tours where is possible to swim with sharks and to admire the majesty of the whales, it´s meaningful to say that the Sea of Cortez is an important area to marine mammals, dolphins, whales and 5 species of sea turtles.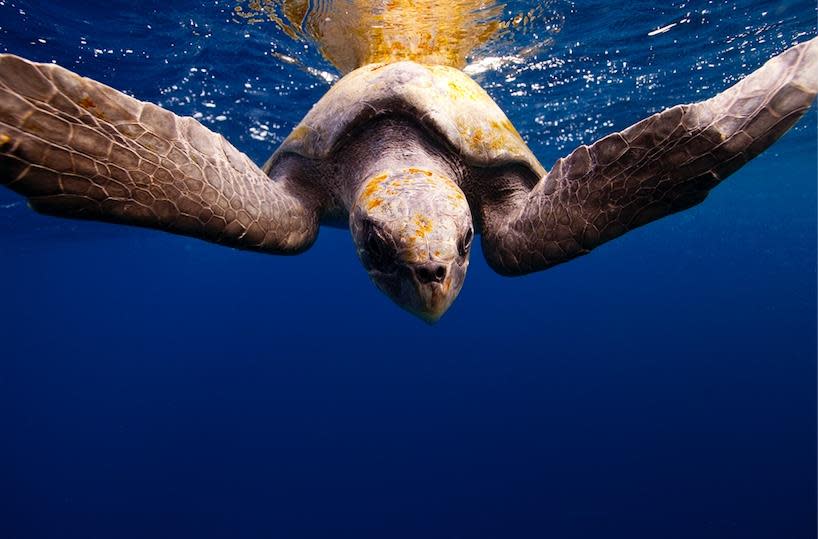 Pelagic Safari is an adventure travel company determined to explore and protect the Mexican open ocean. Experience the best big animal encounters that nature has to offer on
board a legendary signature vessel, the Solmar V or on the brand-new boat, the Socorro Vortex: the fastest, biggest and most luxurious live-aboard in their fleet!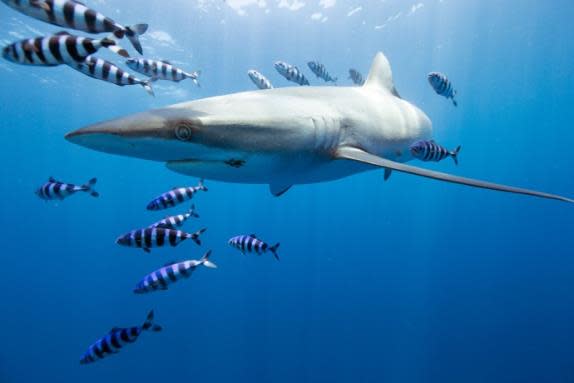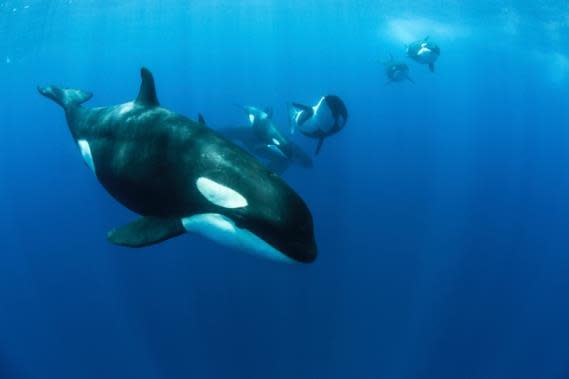 1- CABO WHALE WATCHING
Pelagic Safari brings a fantastic day out on the waters of Cabo San Lucas, while you see the amazing humpback whales in their natural environment. Discover beautiful seascapes and wildlife. They are specialized on humpback whales.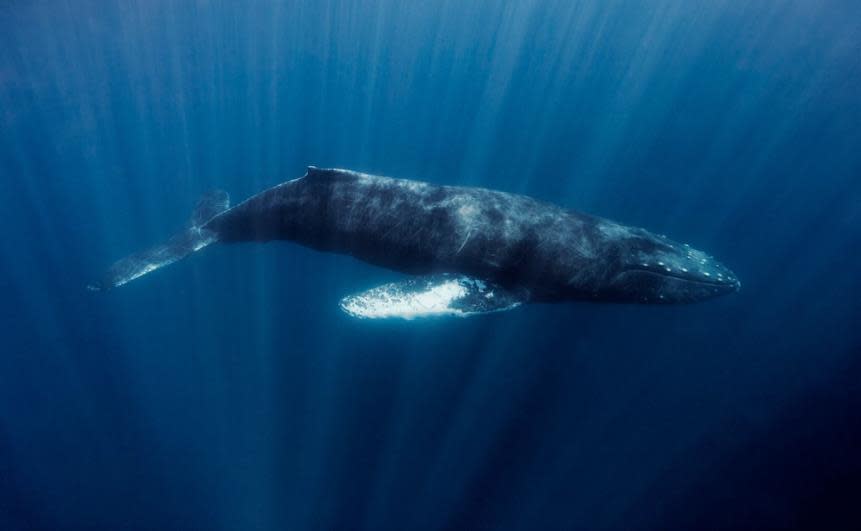 The season occurs from December to April. Safaris depart daily from Marina Fundadores in Cabo San Lucas. The safari experience could be completed with dolphins, turtles, huge schools of mobula rays, and every species you may find along the way.
Sail on a stunning boat," The Mobula" 32ft Intrepid with two 250hp Yamaha engines, to ensure safety and high speed for a better chance of pelagic encounters.
A professional crew will share their knowledge and passion with you!
Safari duration: 2:30h (Tours: Morning Safari 9:30 am to 12pm / Sunset Safari 15:00 pm to 17:30 pm) Beverages, fruits & snacks included.
PRICE: 100 USD x person (Maximum of 8 guests)
2- CABO SHARK DIVING
Shark diving / free diving in Los Cabos has become a popular activity among divers, photographers and ocean lovers. The Ocean Safari is a full day adventure where the main goal is to experience a close encounter with sharks. Depending the season, you can watch mako, silky, hammerhead or blue sharks.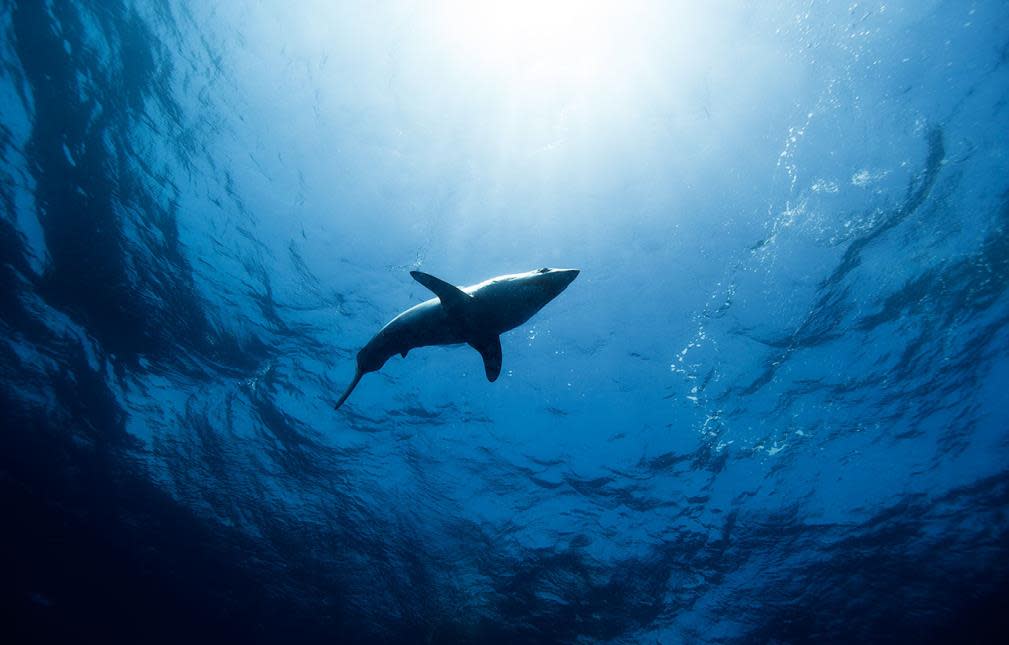 Pelagic Safari is a conservation oriented marine life encounter. The purpose is to share to the tourist the importance and value of the preservation of sea-life in Mexico and the whole world.
3- SOCORRO VORTEX
The Socorro Vortex will cater to the most sophisticated & demanding divers by offering the finest in luxury live-aboard scuba diving. With only 14 guests onboard, you will receive the highest quality dive experience for the lucky few! Luxury diving is followed by topside elegance plus unmatched and personalized service. Gourmet dining with a complimentary selection of the best Baja California beer and wine, expansive common areas, plus top-of-the-line beds, linens, towels and bath robes will ensure your comfort onboard.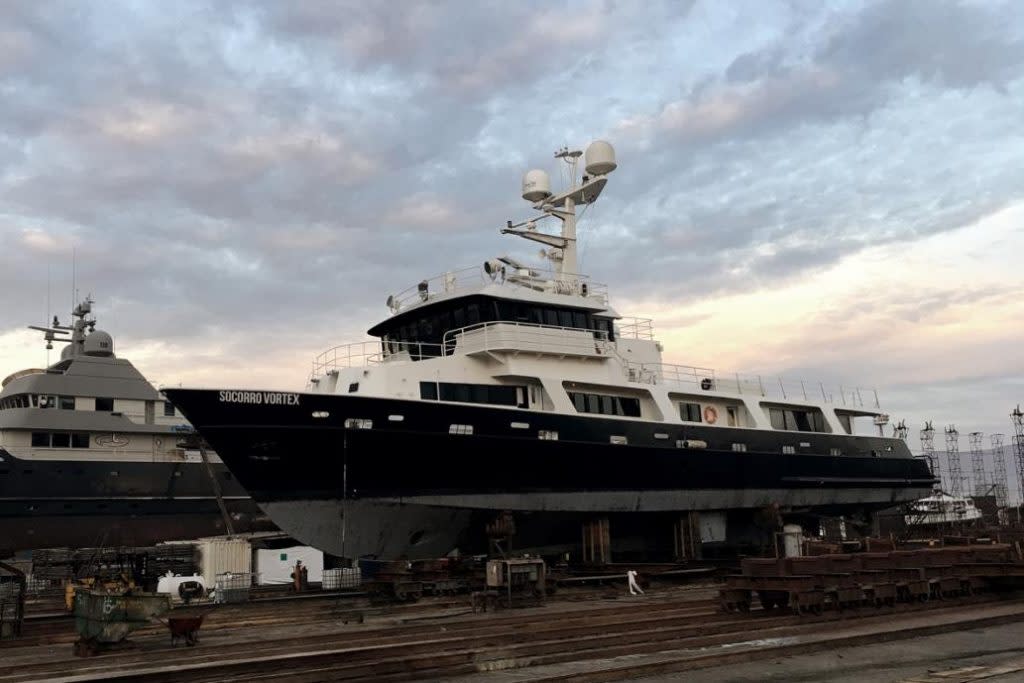 They offer 2 destinations: Guadalupe Island and Socorro Islands.
4- SOLMAR V
Welcome aboard a traditional strong steel hull with wood interiors. A 112ft diving and exploration vessel with the best and most experienced crew.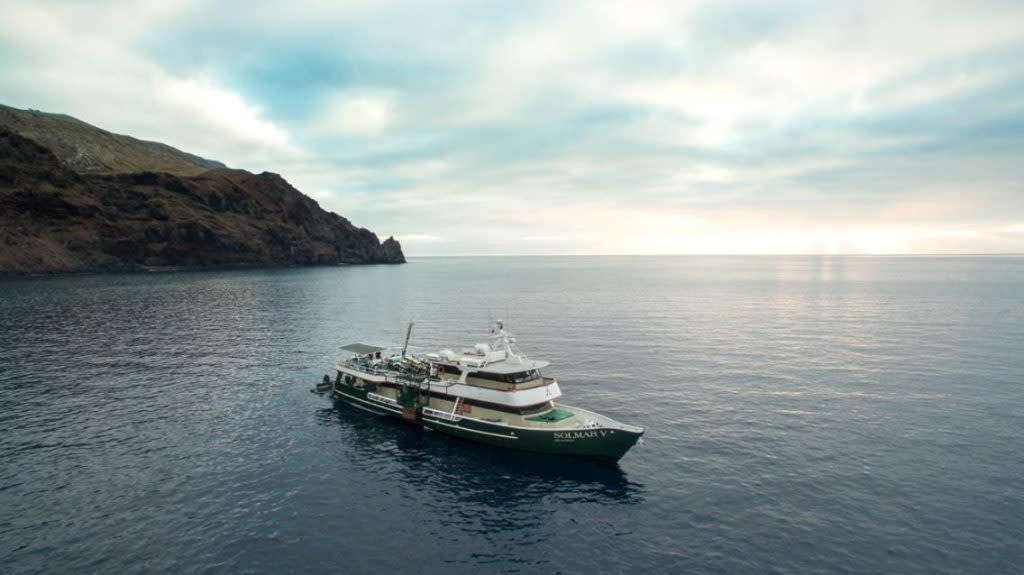 As a guest, you will receive unmatched service and comfort while experiencing the best big animal diving on earth! There are 12 well-appointed rooms with a/c and private bath aboard.
From November to June it´s available the tour to Socorro Island. Socorro Island diving has become one of the most popular live-aboard diving experiences in the world, Socorro is part of the Revillagigedo archipelago, this group of islands is located in the eastern Pacific Ocean, approximately 250 nautical miles south of Cabo San Lucas, Mexico, at the tip of the Baja peninsula.
Solmar V offers 9 & 11 days trips, contact them and discover why this 112ft vessel is the perfect combination between luxury and adventure and find out why is the favorite among the Socorro Island visitors.
Before you go…
The Sea of Cortez was formed 3-4 million years ago as a result of continental drift and is a spreading zone-burst open at the seams forming deep basins that are filled with nutrient-rich water…which rises to the surface during upwelling events/ cold water season. Upwelling brings productivity and biological diversity. Deep water in close proximity to shore gives accessibility to many pelagic species.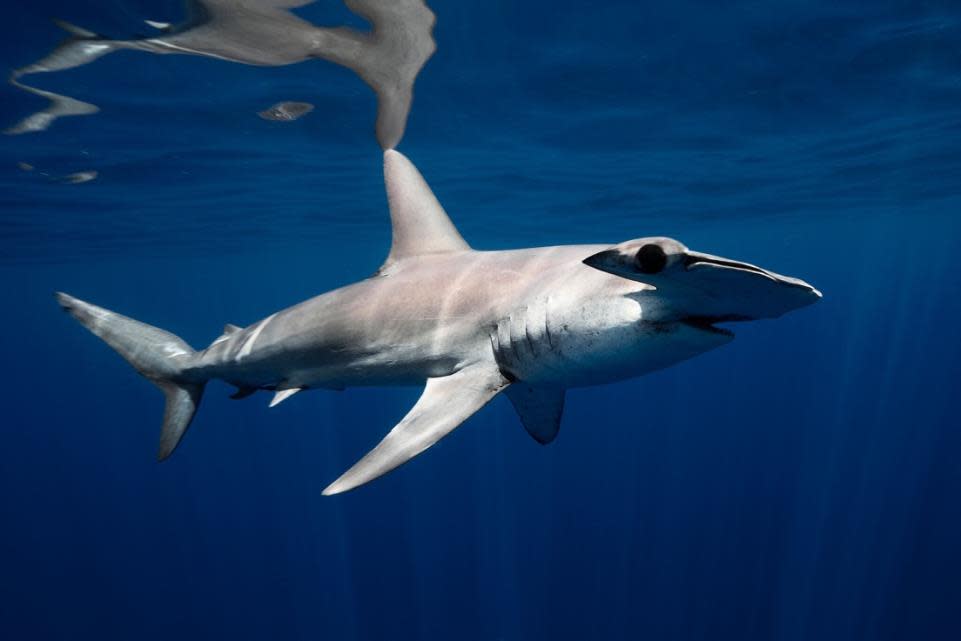 That's the magical aspect of a Safari, every day is different… as in Los Cabos!
Content by www.pelagicsafari.com