Raise your hand if St. Valentine's spirit drives you crazy and makes you imagine Cupid drawing arrows when you are in love. However, there are times when no matter how much affection you feel, plans do not go as you wish, especially when it comes to the perfect gift.
Chocolates, flowers, teddy bears, lovely letters or heart-shaped balloons are a corny reminder that Valentine's Day is coming! You could be creative by leaving behind all that stuff and surprise your significant other with a stunning getaway to Los Cabos!
This paradise has been recognized by travel experts and media (Vogue, The New York Times, Travel + Leisure) as a top destination around the world. As soon as you get here, you will be captivated by nature showing off its magic. Before you land, the majesty of the ocean edging the ground guarantees a remarkable memory to be shared.
By traveling through Los Cabos, you will have access to an array of amenities to make your romantic journey even more special. Soak in the ocean, relax on a poolside lounge chair, experience a whale watching tour, ride a camel, or taste a fancy dinner next to the sea. 
1.- WHALE WATCHING
Why not get a taste of one of the most dazzling spectacles in the ocean? Humpbacks come each year to Los Cabos for feeding and to give birth.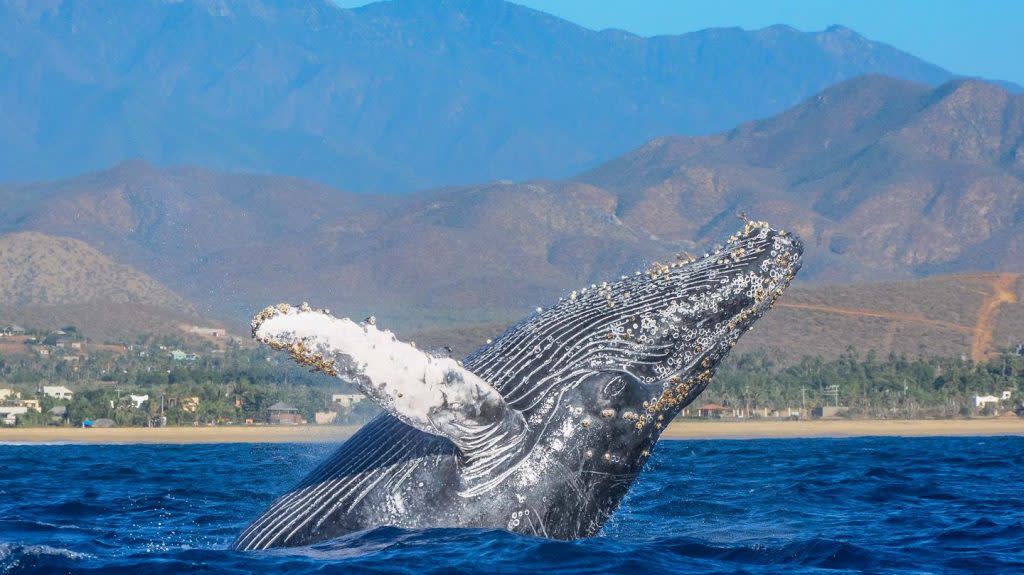 Witness the awe-inspiring enormity and grace of 40-50ft (12-16m) humpback whales up-close in their natural environment from a specialized, inflatable boats. Feel the rush of seeing them shoot out of the ocean depths, launching high into the air and returning to the sea amidst a colossal splash!
Contact: www.cabo-adventures.com
2.- SCUBA DIVING
Some say couple life is like 5 minutes, but underwater. What about some minutes under Los Cabos ocean with your loved one?  Plenty of fish species, sea lions, reefs, and many aquatic surprises will captivate your senses.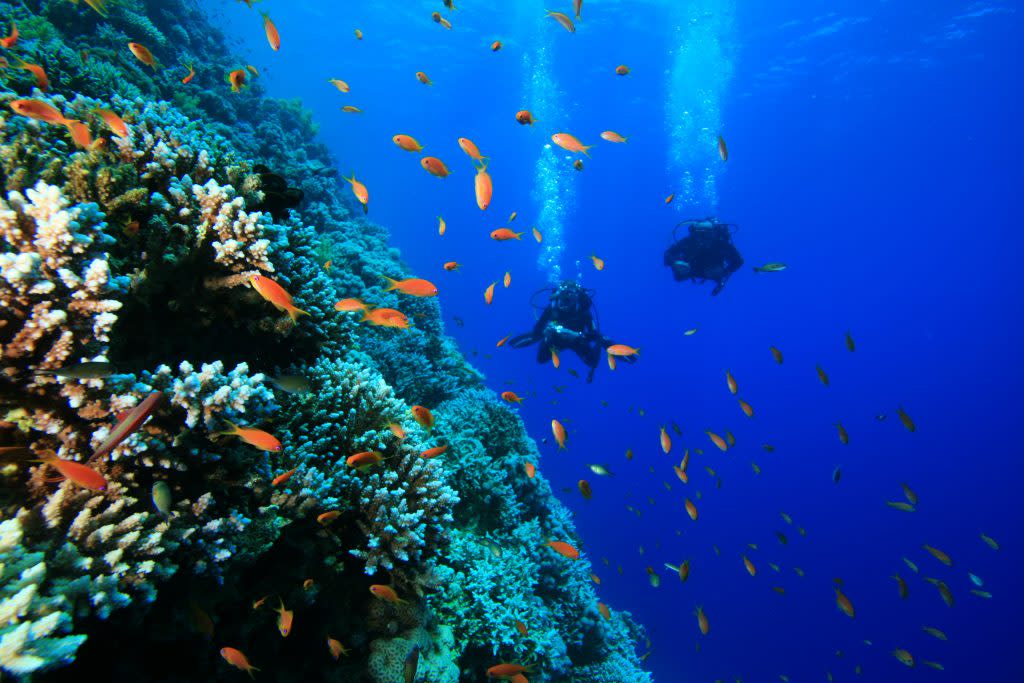 Scuba diving in the Sea of Cortez is an unforgettable experience, with caves, reefs, and sand-falls to explore. The following are some favorite dive locations suitable for beginner scuba divers to experience (average depth: 40ft.) near Cabo San Lucas: Pelican Rock and the North Wall.
Contact: www.cabo-adventures.com
3.-CAMEL RIDING TOUR
Camels are one of the most tender and friendly animals on earth. The tour could bring a special experience for your vacations. A journey over lush mountains with a gorgeous sight of the breathtaking sparkling Sea of Cortez is a must.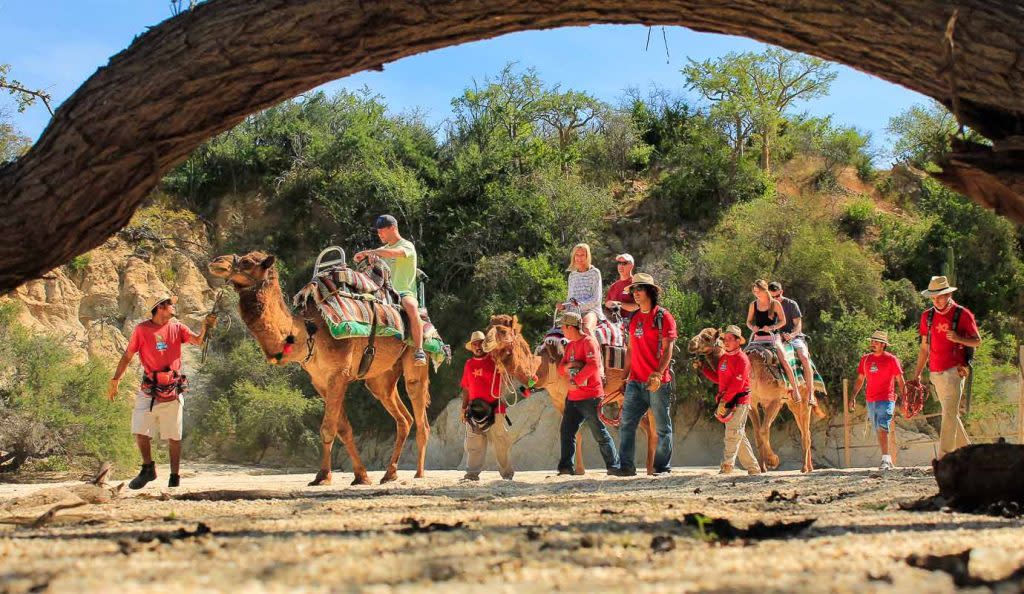 This adventure is packed full of fun and includes a challenging field where you will participate in many games and activities that will teach you about this wonderful species.
Contact: www.wildcanyon.com.mx
4.-PACIFIC SUNSET DINNER
What better way to create a romantic evening than with nature splendors as a background? Luxuriate in the ultimate Los Cabos fine dining experience in a private beachfront property.

Stroll through the desert sand dunes and before sitting down to a gourmet, 5-course dinner with a view! Cherish the moment as you watch the sky fill with color in the soft glow of twilight. Enjoy the soft sounds of a live trio playing traditional ballads and gaze at the stars as they appear, bright in the sky. You will feel like you can see the entire universe from this magnificent beach location.
Contact: www.cabo-adventures.com
5.- ART WALK IN SAN JOSE DEL CABO
One of the most pleasant destinations for lovers is San Jose del Cabo. After hundreds of commitments, city traffic, daily routine and so many worries you are up for a relaxing and enjoyable getaway.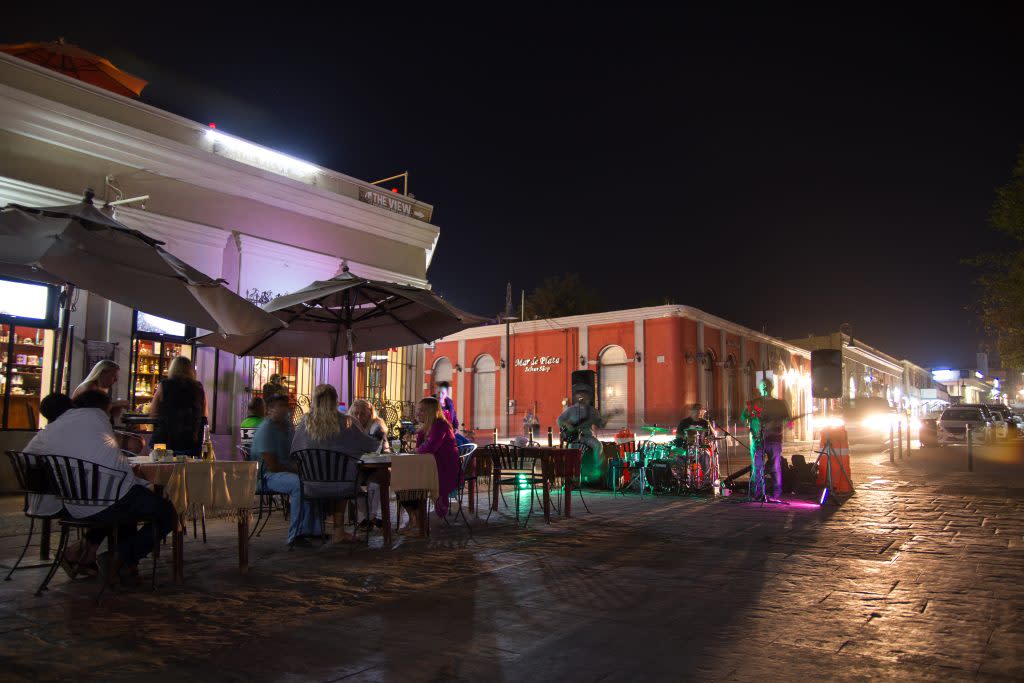 Water activities are a great opportunity to hold the one you love as you go for a ride in the ocean. Visit the historic center of San Jose del Cabo with many galleries, art & jewelry stores, live music, and more.
Breaking news: Love is in the air, but also in the sea!