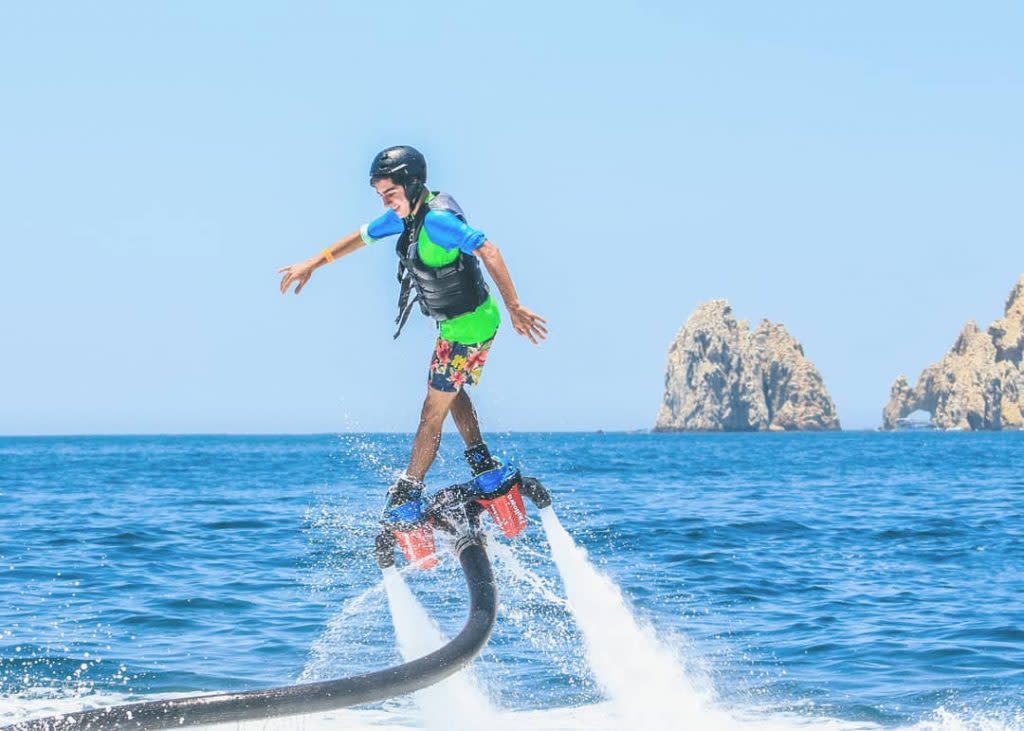 Credit: Instagram @Cabo_Adventures
If you've come to Cabo escape from your day-to-day, you might just want to fly in and fall into a poolside lounge with a cocktail in hand. But for some, holiday means action and adventure, and Cabo has more than enough activities to cater to the adrenaline junkies. Here are some of the best action and adventure activities that you can get up to at the tip of the Baja Peninsula.
Flyboarding
This combination of surfing and jetskiing has been a hugely popular activity in recent years, and might be the closest thing that we have to Back to the Future hoverboards. When you strap into the skateboard-sized contraption, two powerful water jets shoot you out of the water into the air, allowing you the chance to fly and flip around in the shallows. You don't have to worry too much about keeping your balance, as the less-graceful crashes into the water are half the fun, especially when you're watching a friend.
Bungee Jumping
The iconic freefall might have begun its life in the mountains of New Zealand, but in the past three decades it has taken many forms around the world. In Los Cabos, bungee jumping into the Wild Canyon is a feat all on its own, as you begin standing over 300ft (90m) above the ground on a suspended glass-bottomed gondola. From here, it's a quick descent into the desert canyon below, and makes for one hell of a way to experience one of the best views in Los Cabos!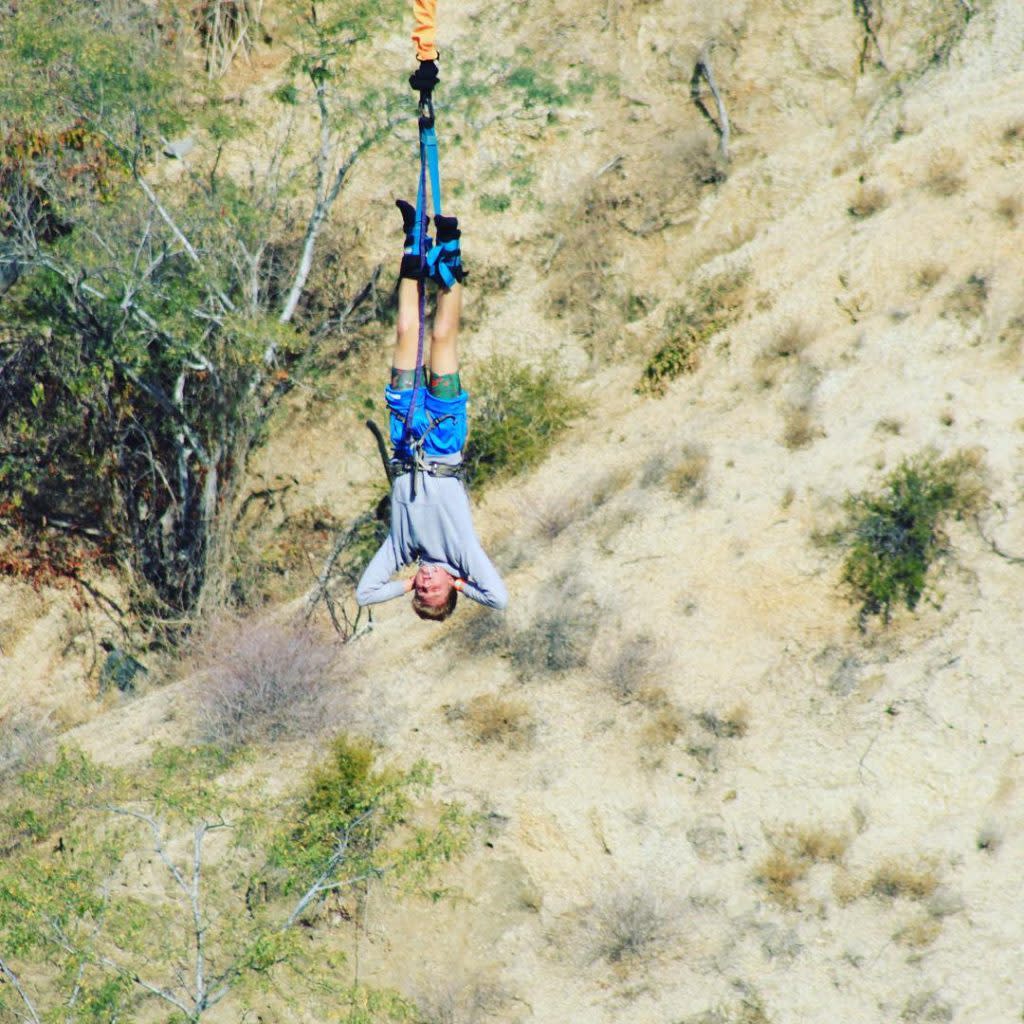 Credit: Instagram @Wildcanyon
Ziplining
Ziplining isn't quite the same as the flying fox in your neighbourhood park. Instead, you'll be strapped in and reach frighteningly quick speeds of up to 100km/h over the 1.2km line. The view from up here is outstanding, as you whip over the canopy of tropical nature reserve in the canyon below. Cabo Adventures, an action and adventure tour company offering Ziplining in Los Cabos also gets you to the line in style with an off-road tour.
ATV Touring
Speaking of getting off the beaten track, one great way to explore the desert and mountains around Los Cabos is on an ATV or all-terrain vehicle. Part-buggy, part-quad bike, these little machines pack a powerful motor, and are capable of hitting some high speeds. You'll be decked up with a full-face helmet and a bandana to cover your mouth, but you should still expect to get quite dusty on this adventure, because the high-speed buggies don't have any windscreen, and you'll be zipping through some very rugged terrain.
Credit: Instagram @Cabo_Adventures
Jetski to the Arch
El Arco (the Arch) is possibly Los Cabos' most famous landmark, and as it juts out into the Pacific Ocean, it's easy to see why everyone makes a special trip out to catch a glimpse. If you're not feeling like a snorkelling adventure or laid-back sailing cruise, consider hiring a jetski and making your way out there with some speed. You're still set to see some incredible marine life, and you'll make it back in time for an extra cocktail at the hotel bar!