Father's Day is a special occasion to honor our dads, grandfathers, step-dads, and all men who act as a father figure in our lives. Whether you are close or not, whether he was a constant part of your life or not, he impacted who you are today. Celebrate those who still walk next to us or bless those who live in our hearts.   
We had established that Los Cabos is full of family adventures and tours, intrepid water activities, high-end resorts, and world class restaurants.  We detailed the fact that here are dazzling beaches to fit the taste of every family member, but this occasion, we're turning our attention on dads and dreaming up the best way to treat your old man to a blissful Father's Day.
Today we leave you an unbeatable list with the best plans and activities you can find in Los Cabos to celebrate this special date.
1- OFF-ROAD ADVENTURE
If your dad is an adventure-seeker, don't miss the opportunity to take him to enjoy an awesome tour where he will be driving an ATV with breathtaking views surrounded by the hottest sights and most-fun terrains that Cabo has to offer.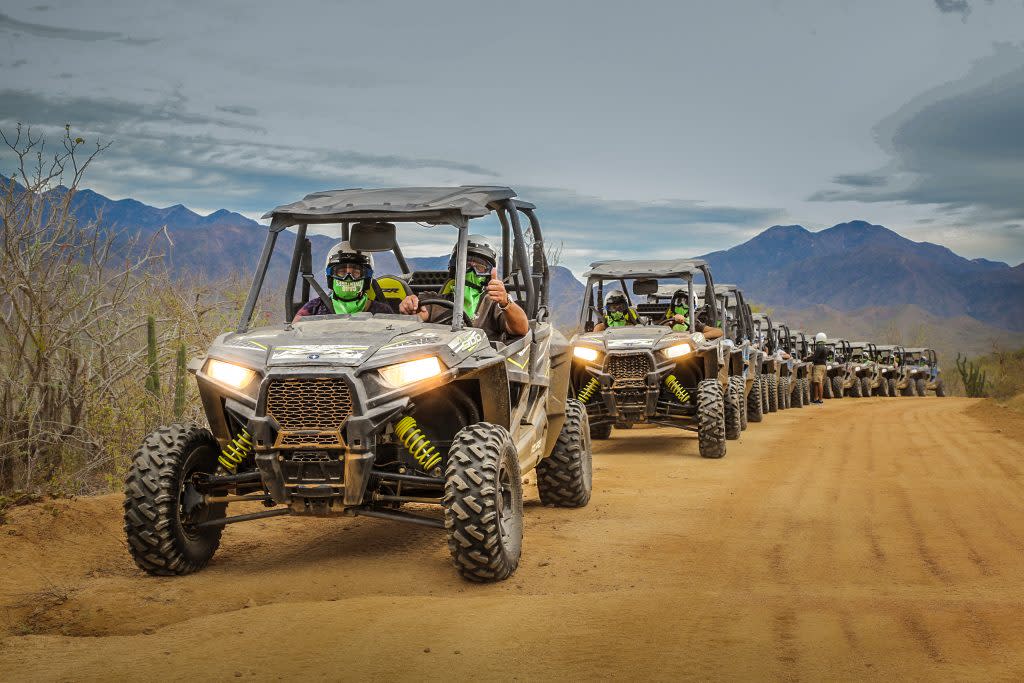 The expert guides know the Cabo canyons and wetlands inside and out. They'll help your dad to get the most out of his ride. If dad is looking for the experience for a lifetime with gorgeous sights, this is the perfect choice. Operated by Cabo Adventures.
2- DAY SPA AT ONE & ONLY PALMILLA
Give dad, and all the wonderful men in your life something extra special this occasion: Take him to relax and unwind at the exclusive brand Barber & Blade by One & Only.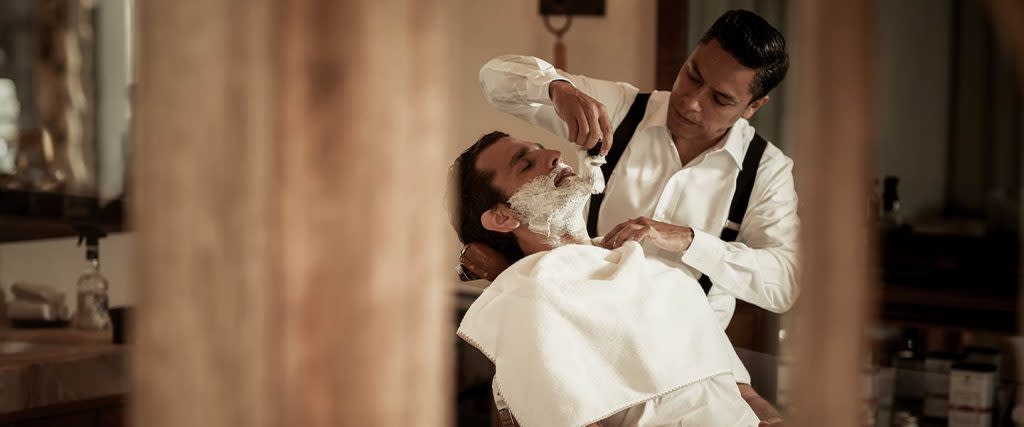 This is a spa experience done right for men! Imagine this scenery for daddy: They'll offer him a beverage to relax with, like a fine sipping tequila or a manly glass of red wine from the region. Then when he´s ready, he settles into a plush leather barber's chair and get some hot towels on his face to prepare the skin. The menu for what comes next goes from a "gentleman's ear and nose waxing" to a full-blown "ultimate groom, cut, shave, and nails" treatment. In between are shaves, pedicures, haircuts, beard shapings, and eyebrow trims.
3- DRINKS AND DINNER FAT TUNA
Give a wine tasting and surprise your father with a succulent dinner at Fat Tuna. A place where food, drink and friends come together to create experiences surrounded by flavors that will keep you coming back for more.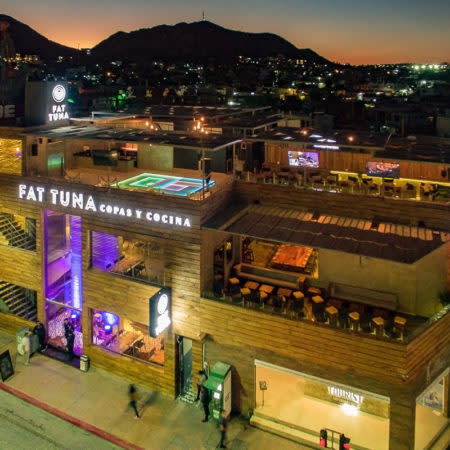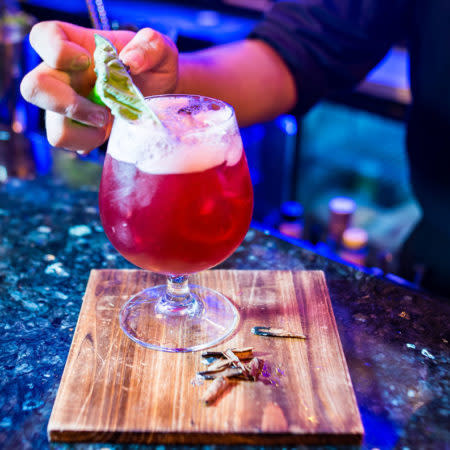 Their love for honest, good food inspires the simple approach to their dishes. Only the best and freshest ingredients available are used in every preparation. They put them together to develop unique combinations that highlight the essence of every dish, sparking a celebration for dad and his taste buds.
4- SPORT FISHING
You can also opt for a sport fishing tour taking advantage of the depths of the sea in Los Cabos where habits an innumerable and fascinating amount of marine species, such as blue marlin, mahi-mahi, swordfish, roosterfish, seabass, wahoo fish, mackerel, and many others.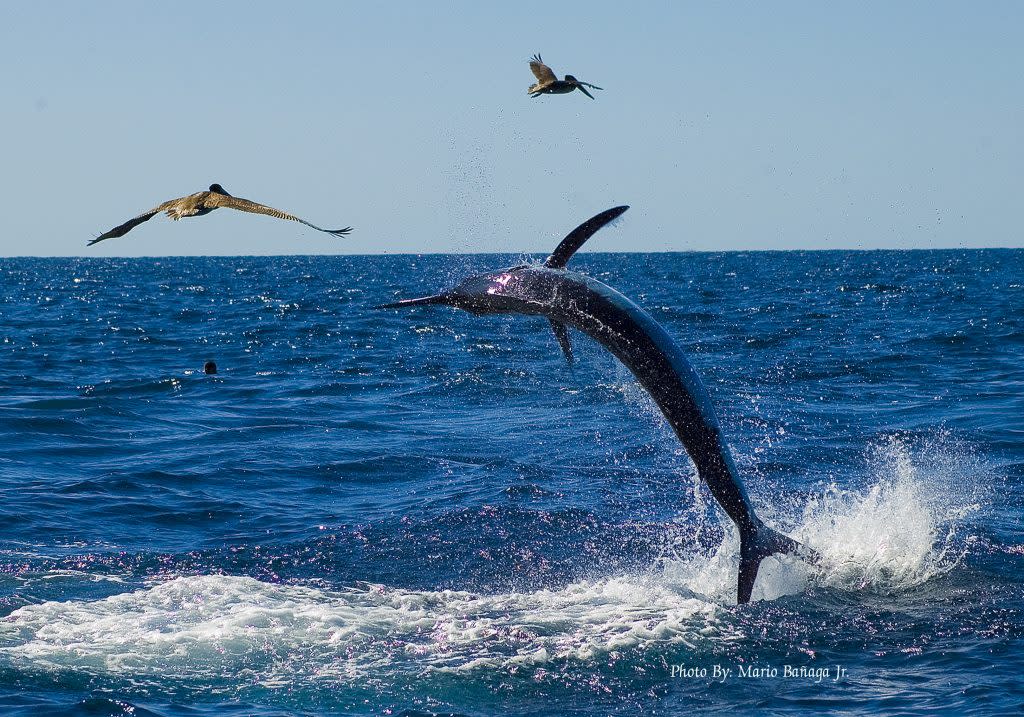 The perfect climate and natural beauty of Los Cabos makes sport fishing a fascinating experience. Companies offering tourists this service have yachts equipped with everything necessary for every taste and at every price point.
5- EXPLORING THE SEA OF CORTEZ
Cabo Expeditions doubles the fun for dad when you and he paddle to a fascinating snorkeling spot in a clear-bottom kayak. You won't miss a thing, above or below, as you gaze into the sea from your two-person kayak. We'll paddle along the shore of Land's End in Los Cabos, then snorkel with the rich sea life of the Sea of Cortez.
A visit to Lover's Beach in Cabo San Lucas will captivate your dad senses!
There´s no doubt! Los Cabos offers great options to celebrate dad. They certainly are the most powerful force in the lives of children. Happy Father´s Day!