Summer is over, and with the colder weather edging up on us, the idea to go to the beach is stronger than ever. Luckily, in Los Cabos you will find the perfect climate all year round.
A visit to Los Cabos is not understood without a cocktail in hand. From a crazy night out to a romantic dinner by the beach, a sailing around the Arch, or a day by the pool, we assure you there is a cocktail for every whim and every occasion.
If you want to take a cocktail experience to the next level and learn about mixology visit: http://visitaloscabos.travel/evento/cabo-cocktail-fest
Whether you're a local or visiting, below is our list of top tier bars where cocktails are the essential focus of the place. What they all have in common is mixed drinks that will blow your mind.
Cheers!
1- OTRO BAR AT VICEROY LOS CABOS
At OTRO BAR lively scene is always stirring. Here, wine and tequila flow, and worries seem to melt away.
Chalk it up to that view: sand, sea and sun. Take it in while enjoying a drink that honors authenticity. Mexican Spirits are served in cantaritos (traditional Mexican drinking vessels) and house infusions come in porróns (Spanish jugs sized for one).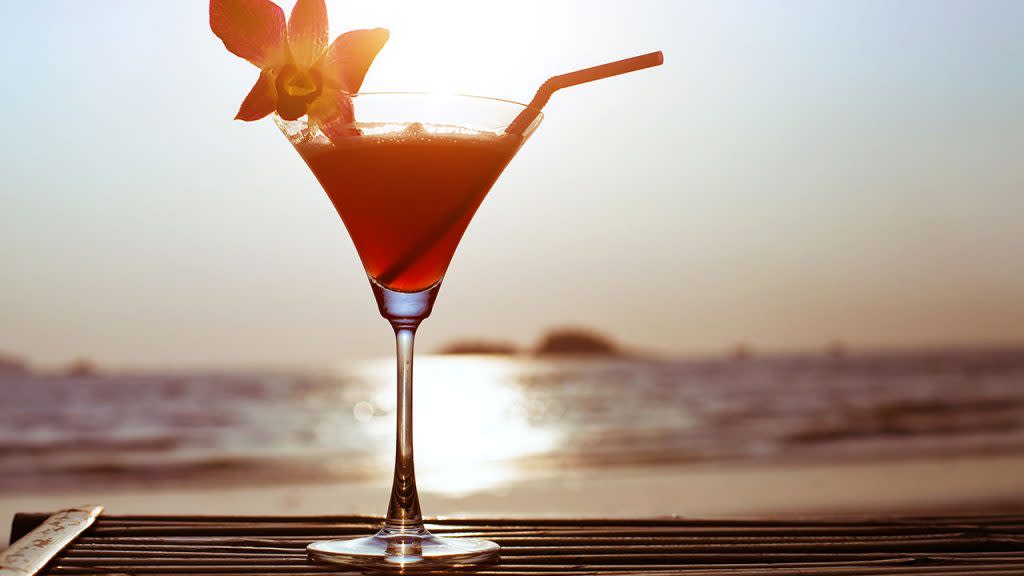 Enticing you to experiment a provocative mezcal and tequila library featuring a vast array of flavor profiles, as well as house infusions, from chile to marigold. Sample a spirit on its own, or mixed in a handcrafted cocktail.
Don´t forget to try the house specials:
Viceroy Los Cabos: (Crystal Head Vodka, Charcoal Grilled Xcatic, Chile Syrup, Pepitas, Cacao Dust.
Nogada Reyes: Don Julio 70, Orgeat "Almond & Water Orange Blossom, Ancho Reyes Verde.
The House Garden: Bulleit Bourbon, Rumchata, Chambord, Cacao Dust.
2- COMAL BAR AT CHILENO BAY RESORT & RESIDENCE
A unique feature of COMAL is the restaurant's signature oceanfront bar that welcomes you upon arrival, presenting dramatic views of the Sea of Cortez. Foodies and craft cocktail enthusiasts alike will revel in the bar's lounge area, featuring both a live-action Raw Bar with fresh, local seafood as well as handcrafted artisan libations.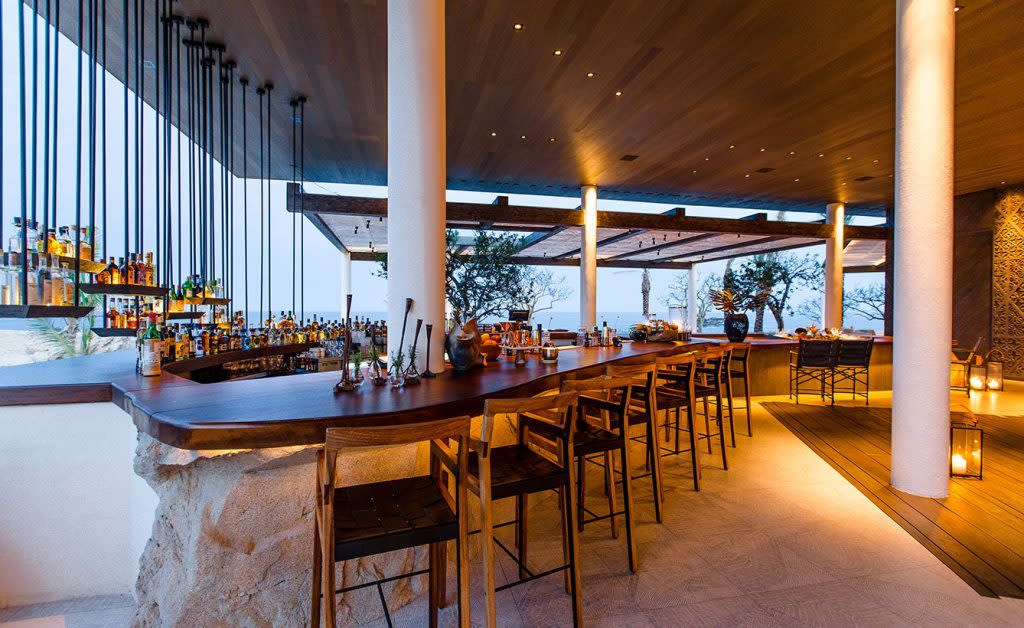 The resort's signature restaurant designed by Gulla Jonsdottir, is set under open skies with hanging chairs and a floating tequila display said to be the largest and most diverse collection of tequila in all of Cabo.
Whatever you do, don't leave without trying its signature cocktails such as: Humo de Comal (Mezcal, Purple Chicha, and Citrus), Chilenito (Mezcal, Poblano Pepper Liqueur, Pineapple, Ginger, Rudabitter), El Principe Porteño (Gin, Mate, Grapefruit Shrub, Orange Blossom Bitter, Pepper Mint, Tonic Water)
3- ACRE BAR & RESTAURANT
That sentence written in all the guidebooks about the 'incomparable setting' was likely invented to talk about ACRE.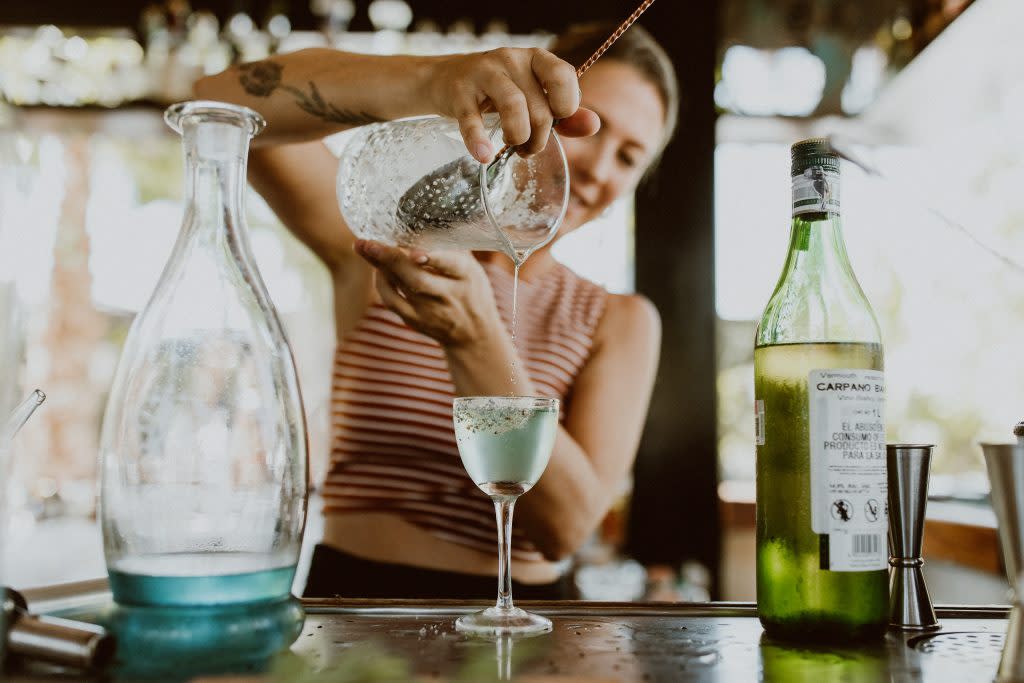 Tucked in the foothills of San Jose del Cabo is Acre, a lush sanctuary set on 25 acres of abundant greenery. Featuring elegant treehouses, organic farms, private event spaces, and an award-winning bar and restaurant, connection and celebration are at the heart of what they do.
Savor it in their innovative cocktail program, where Dani Tatarin's award-winning compositions are elevated by produce grown just beyond the confines of the bar.
Their sumptuous space blurs the boundaries between inside and out, and swirls with staff passionate about good food, good drink, and a good time. Acre is both convivial and cosmopolitan, relaxed and refined.
4- OMNIA DAY CLUB AT VIDANTA
Overlooking the Sea of Cortez, OMNIA Los Cabos creates an all-day escape from the traditional and expected. The beachfront dayclub destination is arranged around a central pool with an array of VIP areas including two-story VIP bungalows with private infinity plunge pools, private cabanas, and chaise lounges.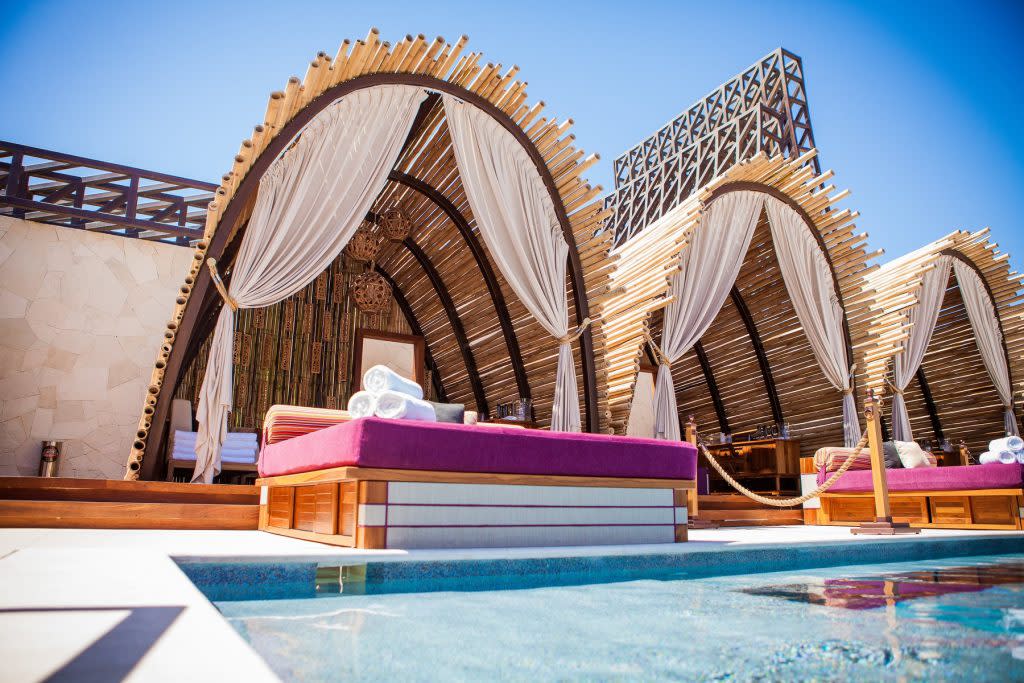 OMNIA's atmospheric environment weekdays morph into a high-energy DJ-centric scene come week's end – collectively, providing a complete daytime party destination for the region. With a talent line-up of world-class DJs, OMNIA Dayclub sets a new standard of service and entertainment within Los Cabos and beyond.
5- ME CABO
ME Cabo is known as the center of Los Cabos' nightlife, with internationally known hot spots like Blue Marlin Ibiza Los Cabos and Rose Bar & Dare Bar, which has given rise to epic days and nights in Cabo nightlife. Still, there is so much more to discover and so many options to write your own epic culinary and cocktail story. Bring friends or make friends, their bars and restaurants (BLUE MARLIN IBIZA LOS CABOS BEACH CLUB, ROSE BAR, THE WET BAR, MAIN BAR) are ready to cater to you.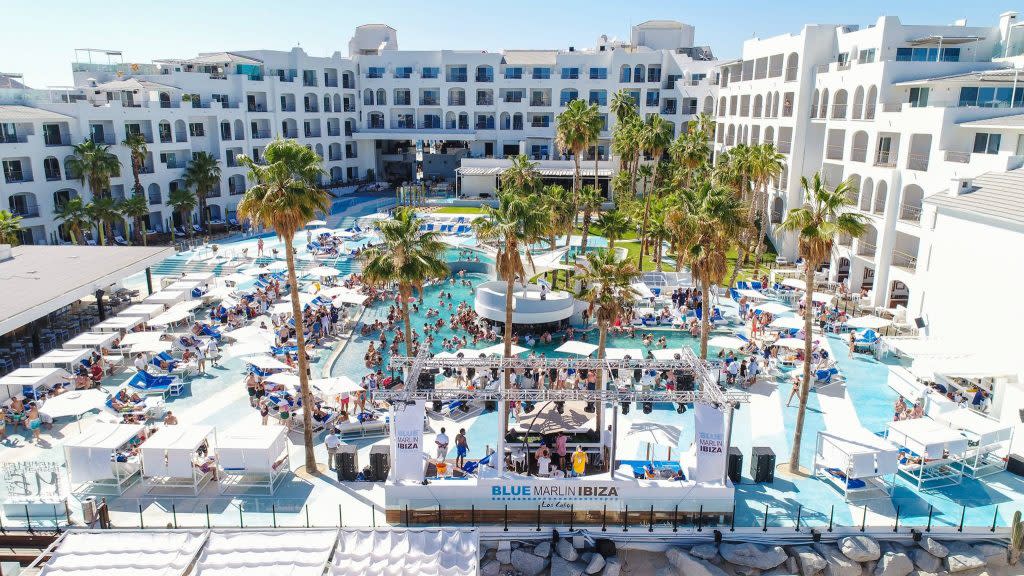 Before you go…
Cabo Cocktail Festival is a premier event in Los Cabo aimed at showcasing hospitality, mixology and raising industry leaders. It will focus on topics that help raise the standard of service and beverages with seminars lead by local and international bartenders. November 5-7 2018. More info: https://cabococktailfestival.com/