"Together is our favorite place to be"
Most lovers like to celebrate Valentine's Day with flowers, chocolates and letters, and it's ok, but what if you plan something spectacular?
If you and your signficant other love the sun and the beach, it´s time to plan a romantic getaway in Los Cabos. 
As soon as you get here, you will be captivated by nature showing off its magic. Before you land, the majesty of the ocean edging the ground guarantees a remarkable memory to be shared.
By traveling through Los Cabos, you will have access to an array of amenities to make your romantic journey even more special. Soak in the ocean, relax on a poolside lounge chair, experience a whale watching tour, ride a camel, or taste a fancy dinner next to the ocean.
WHALE WATCHING TOUR
Why not get a taste of one of the most heart-stopping natural spectacles? Humpbacks come each year to Los Cabos for feeding and to give birth. (December to April)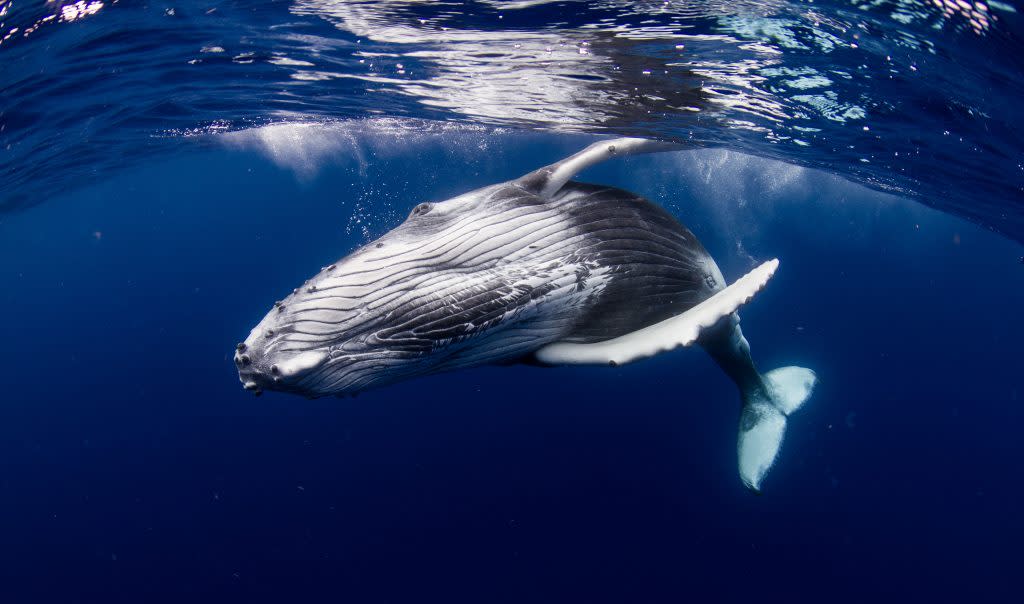 Witness the awe-inspiring enormity and grace of 40-50ft (12-16m) humpback whales up-close in their natural environment from a specialized, inflatable boats. Feel the rush of seeing them shoot out of the ocean depths, launching high into the air and returning to the sea amidst a colossal splash!
SPA RETREAT
Replenish your body and satiate your soul at the Le Blanc Spa. The Le Blanc Spa Resort Los Cabos is an adult-only, all-inclusive luxury retreat featuring an immaculate state-of-the-art spa offering a robust menu of extraordinary treatments including cocoa-infused body wraps. This sanctuary was created to nurture your romance.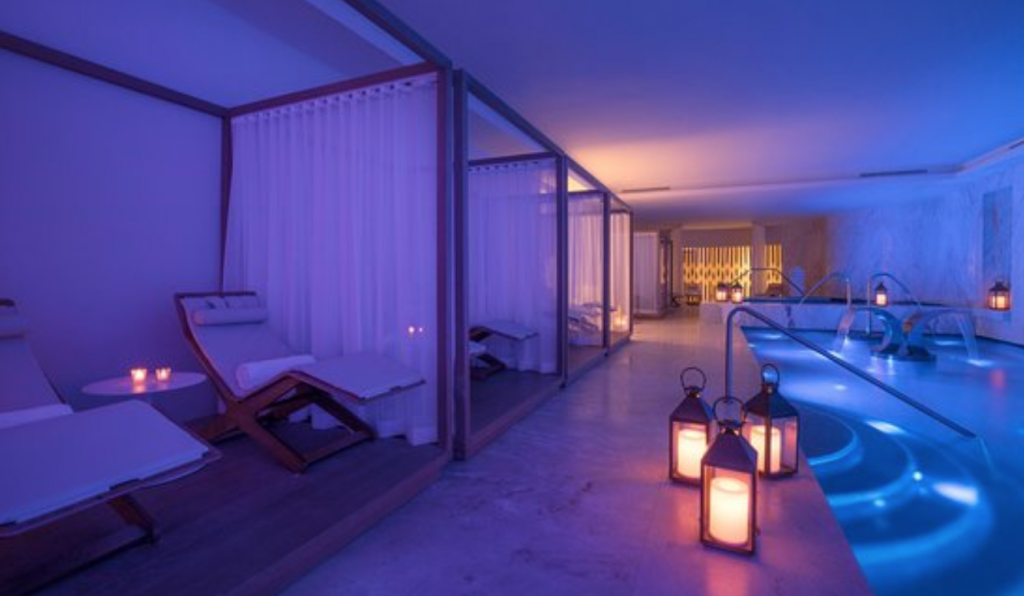 Take in spectacular ocean views. Laze in one of the crystalline infinity pools. Relax in chic, elegant guest suites and indulge all your appetites with world-class cuisine. Couples can revel in the Golden VIP Suite – a luxurious private spa suite for two. Be pampered with a romantic couple's massage and then relax in your own jacuzzi and steam room.
ROMANTIC DINNER
As the daylight fades, take your sun-kissed bodies out for dinner at Sunset Monalisa – the most coveted reservation in Baja. Carved into a cliff overlooking the bay of Cabo San Lucas, this fine dining sensation tantalizes all the senses.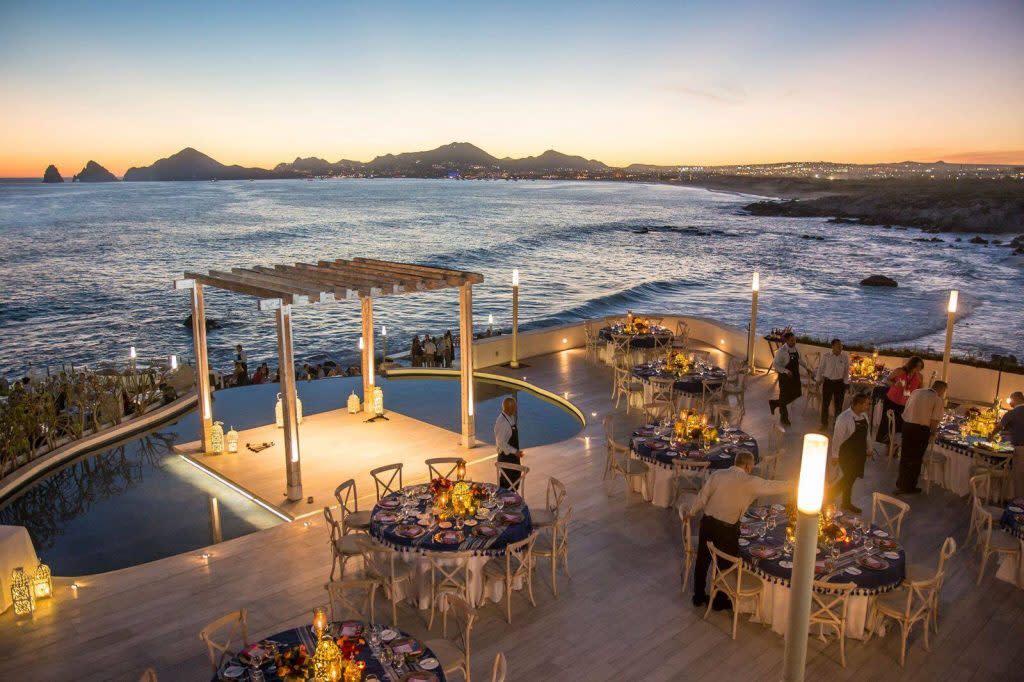 Toast your love at the all-new champagne bar with legendary Taittinger Champagne as the sun sets over the Cabo San Lucas bay. Champagne-inspired delights such as Iranian Beluga caviar and an abundant selection of superb Sea of Cortez oysters and lobster immaculately paired with delightful cocktails are just the prelude.
EXPLORE BAJA
For more adventurous spirits, ride out on horseback to discover spectacular oceanside cliffs, lush desert ranges, private untouched beaches and canyon trails. Carisuva offers private tours of the secret Baja. Horseback riding gives the freedom to explore the mystery of endless desert landscapes.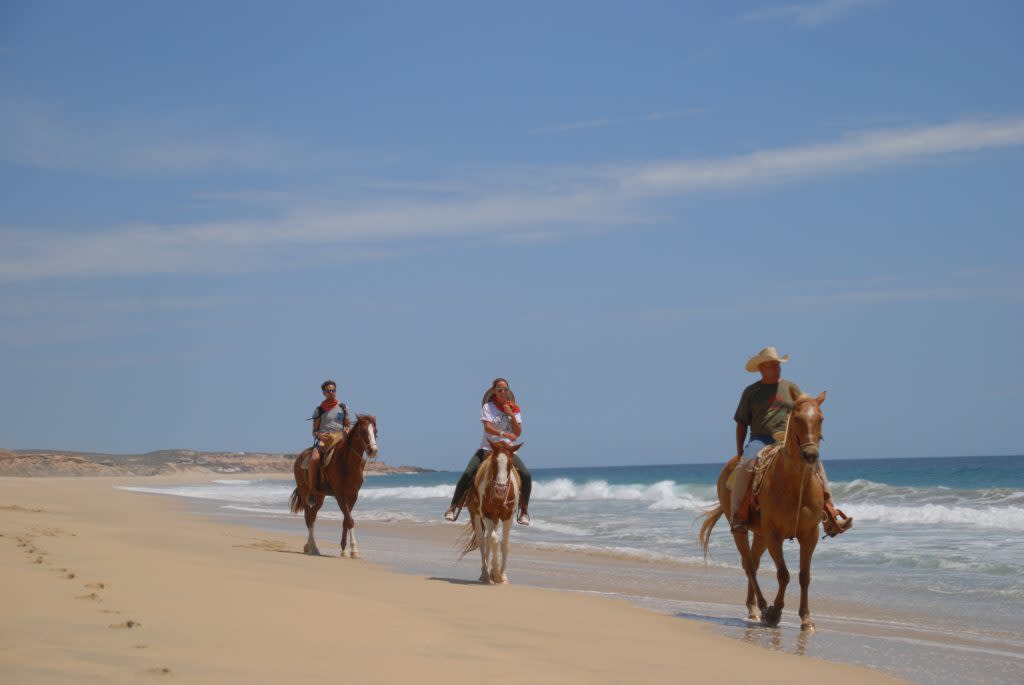 This is an eco-friendly way to see untouched terrain. You will skirt 20-foot cacti towering over your trail, gasp at exotic desert flora and encounter vistas of breathtaking beauty. From January to March, you can also watch the migrating whales as they come close to shore.
SAN JOSE DEL CABO
One of the most pleasant destinations for lovers is San Jose del Cabo. Stroll hand-in-hand with your lover under a starry night sky. Wander through its colourful back streets to discover the vibrant collections of local artists. Galleries stay open late on Thursday and the pedestrian-only zone comes alive with activity – exhibit openings, artist talks and wine tastings.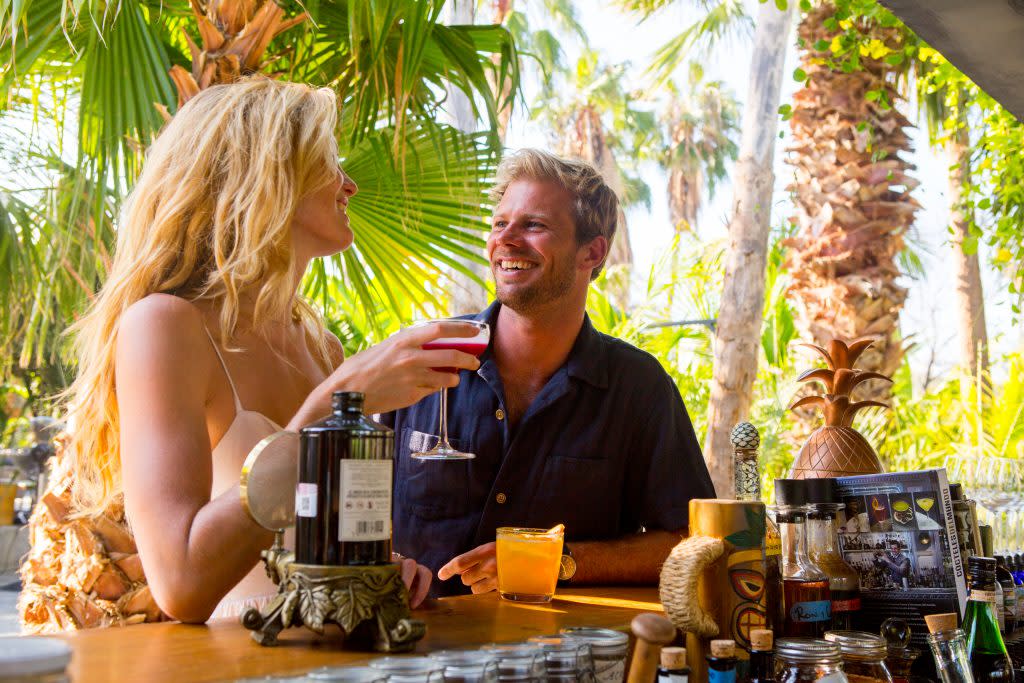 There are many local bars or quaint bistros to tempt your taste buds. After mixing and mingling with gallery owners try Lupita Taco and Mezcal, a vibrant restaurant featuring over 20 different tacos and specializing in mezcal, the distinctive distilled alcohol made from Mexican agave.