Congratulations! They are the right one. Ok, now it´s time to ask them to marry you!
If you're thinki ng abou t proposing at the beach , who can blame you? Los Cabos offers endless beautiful settings and gorgeous backdrops where many couples from around the world have found the perfect proposal location!
Maybe your proposal story will be the next viral sensation! The creative way in which it is conceived and the successful execution of your plan will be told for years to come , not only with your friends and family but maybe globally online.
The options are endless in Los Cabos, but we' ve created a dream list of 5 examples for you to get your creative juices flowing! Make it your ow n, be creative, and show off all your talent, love, and imagination.
1 - TU ENAMORADO BY WILD CABO
It´s a unique romantic atmosphere! Enjoy your proposal in style in the unique environment of a private ship, where the dramatic views and calm of the ocean provide an unrivaled scenery to pop the question.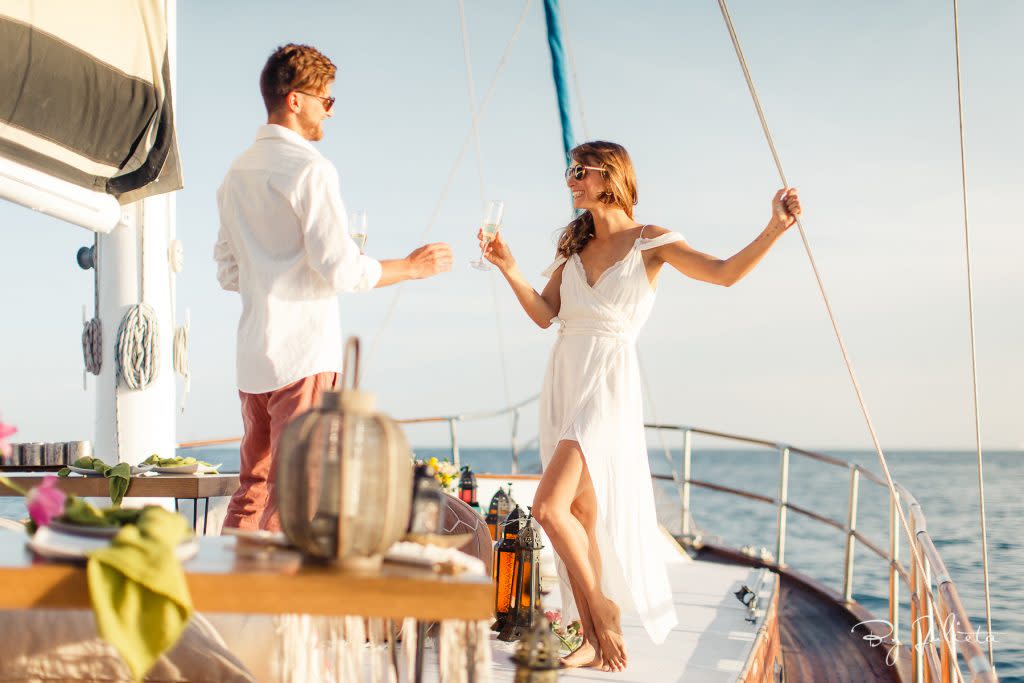 The delicious range of tempting food cooked upon the ship's deck and the carefully chosen decorations provide the perfect setting for that special occasion.
2 - SAY IT WITH SAND AT SANTA MARIA BEACH
Pop the question at Santa Maria Beach with a message in the sand. Extra points if you draw a heart around your proposal decorate d it with sea shells and flowers.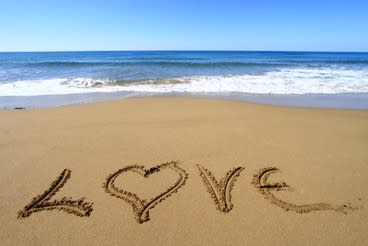 Santa Maria is a horseshoe - shaped stretch of sand nestle d between cactus - covered cliffs, and is haven for marine life. Maybe your message in the sand will be waiting as you exit from a snorkeling trip in the calm clear w aters that are filled with tropical fish.
3 - ZIP-LINING PROPOSAL AT WILD CANYON
Go above and beyond to make your proposal off the planet! If you are one of those adventure-seeking couples, this proposal is idea l for you. The location is something else! This famous canyon has its own unique flor a and fauna and is the perfect blend of desert and sea . It is an absolute oasis.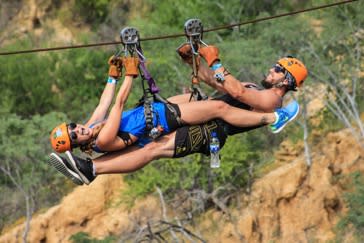 Get down on your knees and wait for your significant other at the end of the line with the ring… let the magic happen! You will see the spectacular union of the Sea of Cortez and the Pacific Ocean as a sneak preview of adventures you will experience together in your life. More info:
4 - SCUBA-DIVING PROPOSAL
Why wast e your time with a typical proposal on land? Take a dive into our magnificent underwater landscape and admire the marine species that thrives in Los Cabos. The place that Jacque s Cousteau named the "World´s aquarium" could be the ideal spot to surprise your significant other!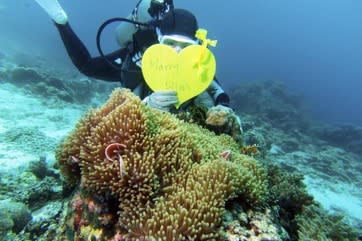 Make sure they have a full tank of oxygen when you show them the sign asking: Will you marry me?
5 - SEASHELL HUNTING AT LOVERS´ BEACH
The spot says everything! Hunting seashells at Lover's beach is a fun and innocent activity . The last thing your special one will be expecting is to find a proposal message, or an engagement ring as you take a walk over one of the most beautiful beaches around the world.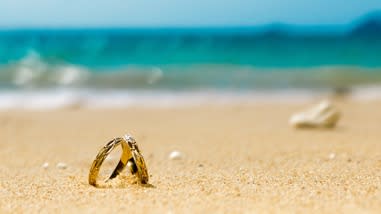 Timing and placement on this beach proposal are crucial, so bring the ring in a seashell and let them believe they have found the perfect shell . Make sure to include a note so they don´t confuse it with lost pirate booty!
We hope you find these ideas r oma ntic and original , or that they inspire you to create one ta ilored perfect for your love´s personality ! We wish you a success ful proposal and many years of wedded bliss!
Due to its beautiful sceneries, sophisticated resorts, delicious cuisine and magnificent romantic spots, it is no surprise that more and more lovers choose Los Cabos as the place to tie the knot.