What is the world´s most demanding job? A doctor, psychologist, chef, office manager? Unquestionably, there's one vocation that is a mix of them all. Yet despite heavy demands, this role often comes with no vacations, requires 140 hours a week, and obliges them gain expertise in medicine, business, accounting, and the culinary arts, just to name a few. Obviously we are talking about our beloved moms!
Our relationships with our moms are one of the most significant in life. She was the first person we met and she has been an important guide for us throughout our lives. Mother's Day is an opportunity to show your mother how much you love her and what better way that by giving her an unforgettable journey through Los Cabos.
While the list is endless, here are a few awesome, unique and meaningful activities you can do to show how much you love and appreciate your mom (or the mother of your kids) on this special day.
FANCY DINNER AT EL FARALLON
How many meals has your Mom prepared for you over your lifetime? So much love went into every dish. Now it is your turn to invite her to a meal she will never forget! We think she will be blown away by the gourmet cuisine with a view at El Farallon.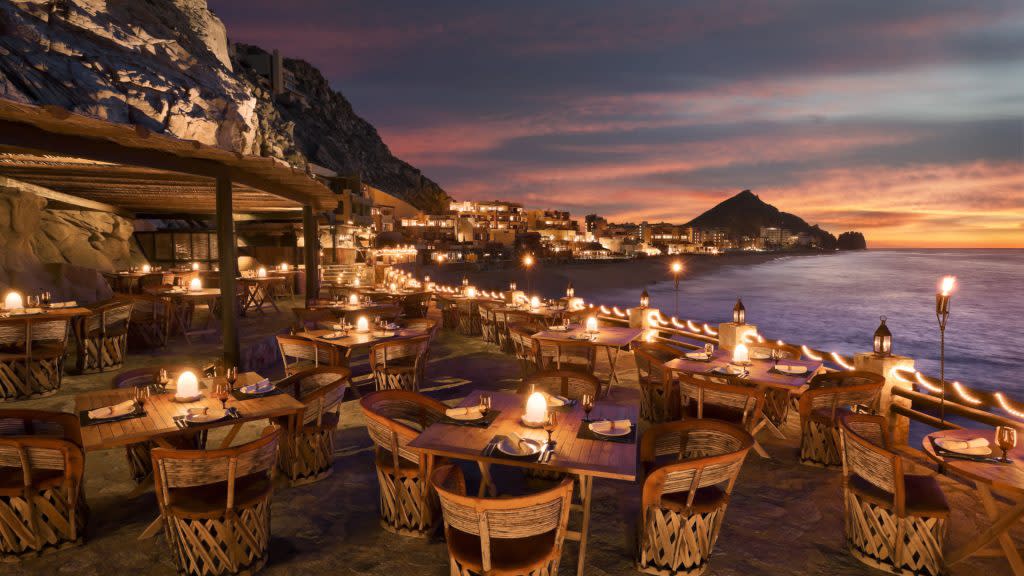 The restaurant is located at the base of the cliffs of The Resort at Pedregal, and is known as one of the best restaurants in Cabo San Lucas. Overlooking the Pacific Ocean, listen to the waves crash below while making your selection from their ocean-to-table menu that features the daily bounty from local fishermen. Executive chef Gustavo Pinet offers only the best selection of the local catch on shaved ice. Its culinary experts will guide your selection with an old-fashioned scale that weighs each choice and assist with side dish pairings. www.theresortatpedregal.com/diningsite/elfarallon
EAT & DRINK AT THE ROOFTOP
Celebrate your amazing mother at the top of the world! The rooftop bar and lounge is located at The Cape a Thompson Hotel, where gorgeous sunsets yield to a warmly illuminated al fresco sky garden with sweeping views to downtown Cabo San Lucas and El Arco.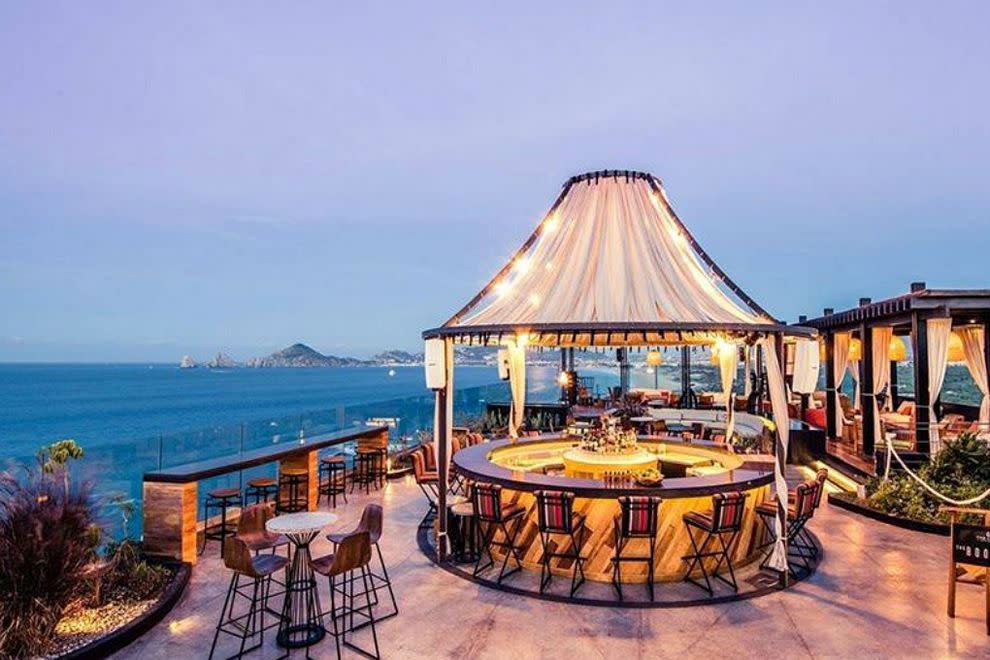 Lush greenery and flowing waters connect the large, open-air terrace with a separate beer garden pergola creating a relaxed, communal vibe throughout, fueled by the mixologist Hector Ramirez's handcrafted cocktails, as well as local artisanal beers from the region.
www.thompsonhotels.com/hotels/cabo-san-lucas/the-cape-los-cabos/restaurant-bars/the-rooftop
GRAND VELAS LOS CABOS SPA- DAY
Scheduling a spa day is a well-deserved date for all moms. She will feel happier, healthier, and more confident at Mexico´s most captivating destination.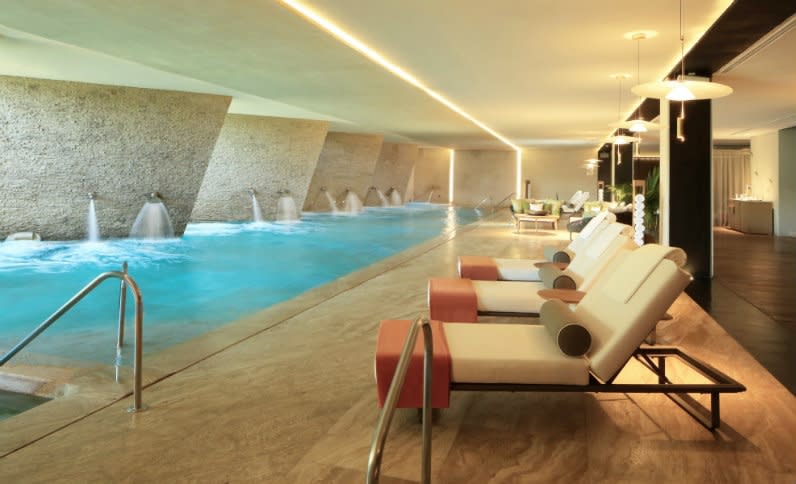 Pamper her in the serenity of the latest SE Spa by Grand Velas, which hosts Mexico's most luxurious wellness retreats. Her renewal begins the moment she enters this sanctuary, which incorporates the desert landscape and local healing elements found in nature. Your mom will experience restorative ceremonies and rituals that combine natural ingredients with tradition.
https://loscabos.grandvelas.com.mx/spa
Is your Mom more of the adventure-seeking type? Los Cabos has you covered! There are countless exciting activities for thrill-seeking moms. Help her to stop waiting for "someday" and give her the opportunity to jump into an experience she will be sharing with all of her friends!
STAND-UP PADDLEBOARD
It is time for Mom to have time to play! Invite her to experience the latest craze in watersports with a stand-up paddleboard lesson on the tranquil waters of Los Cabos. Let her perfect her paddling skills with the help of an expert instructor. She can practice the techniques she learns on the soft sands of a beach, gazing in wonder at the iconic Los Cabos Arch. The excursion concludes with a serene stroll on Lover's Beach.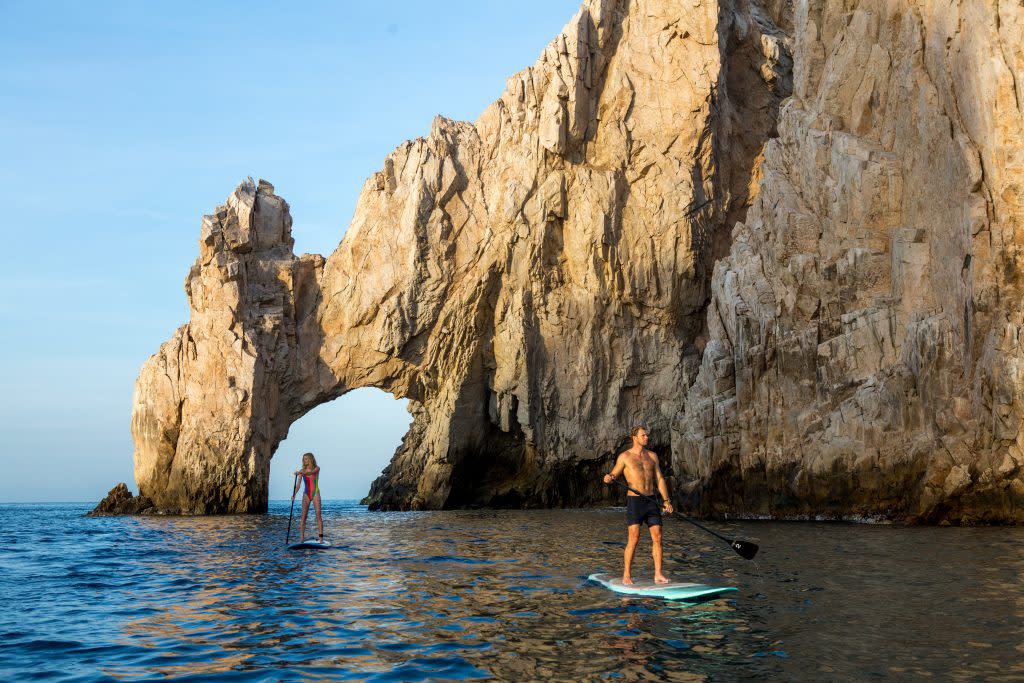 CAMEL RIDE TOUR
Want to give your Mom a unique point of view of the beautiful landscape of Los Cabos? Riding a camel has become one of the main tourist attractions of Los Cabos. It is a journey she will never forget.
Prepare to face a magic combination between the beautiful blue of the sea and the majestic mountains that surround the Peninsula. Be ready to contemplate remarkable landscapes on both land and sea.
WHALE SHARK ENCOUNTER
It's time for Moms to swim with the gentle giant of the sea! Your mom will be able to see these beautiful creatures up close and touch them with her own hands on the spectacular tour with Cabo Adventures. www.cabo-adventures.com/en/tour/whale-shark-encounter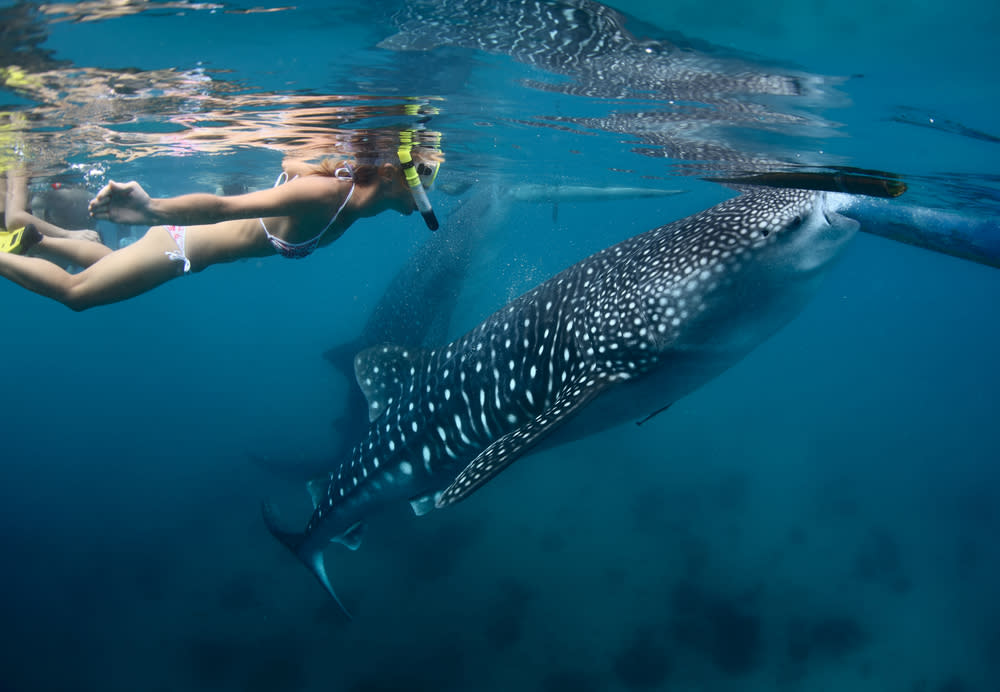 The tour starts on land, where our beloved Moms will get an intimate introduction to the Baja California's landscape on their way to the water. She will experience a scenic two-hour drive to La Paz and receive an unparalleled tour of this ecological adventure.
There have been many Mother's Days that may all blur together in our memories. A visit to beautiful Los Cabos will stand alone recollects how you have celebrated this special day. Motherhood is a complete and pure love and there is no better idea to honor them than planning a trip to Los Cabos. Come discover with her how many surprises awaits you on this marvelous peninsula.