The majestic coastline of Baja California Sur is the gateway to a long list of inland adventures awaiting Los Cabos' visitors. From November through June, the peninsula boasts an arid climate with mild temperatures, ideal for exploring mountain trails and desert landscapes. Travelers have their choice of excursion to take in the stunning scenery, whether they prefer going fast, slow or upside down through the air. Read on to find the desert adventure that sparks your wanderlust.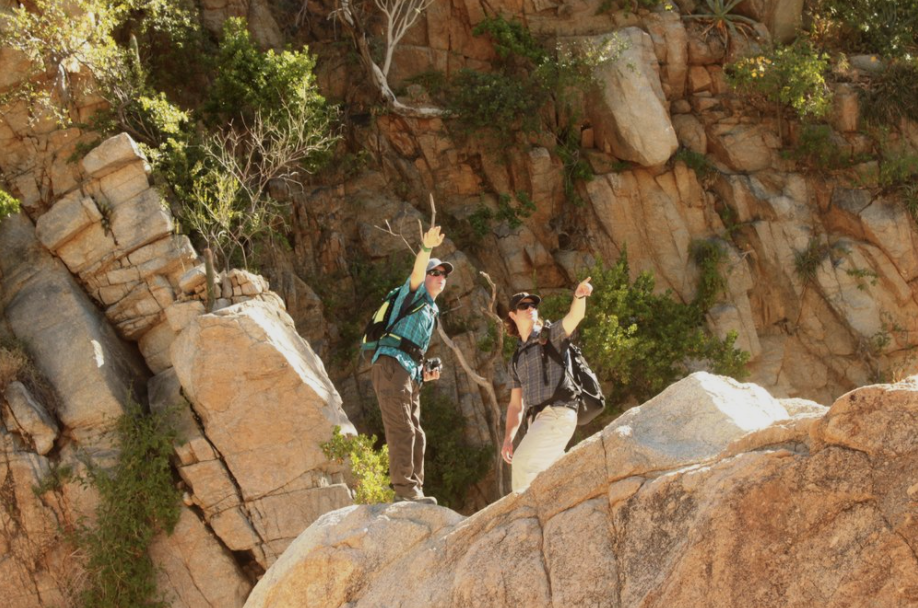 The Sierra de la Laguna mountain range cuts a striking profile against the bright blue skies of Los Cabos. Visitors can take tours led by local guides or blaze their own trails – after preparing for the excursion with the proper research, maps, and equipment. 
Rancho Cacachilas, an all-inclusive adventure camp in El Sargento, offers several full-day excursion hikes. Guests can take in a history lesson along the trail past ruins of an 1800s mine or challenge themselves with a four-mile hike in the Sierra de Las Cacachilas for the reward of panoramic views of the mountains and Sea of Cortes. 
To add a valuable lesson to your adventure, link up with Dharma Expeditions. For 15 years, the operator has created accessible trails and rock climbing crags in Baja California Sur and partners with local communities to offer sustainable adventure tours and hikes.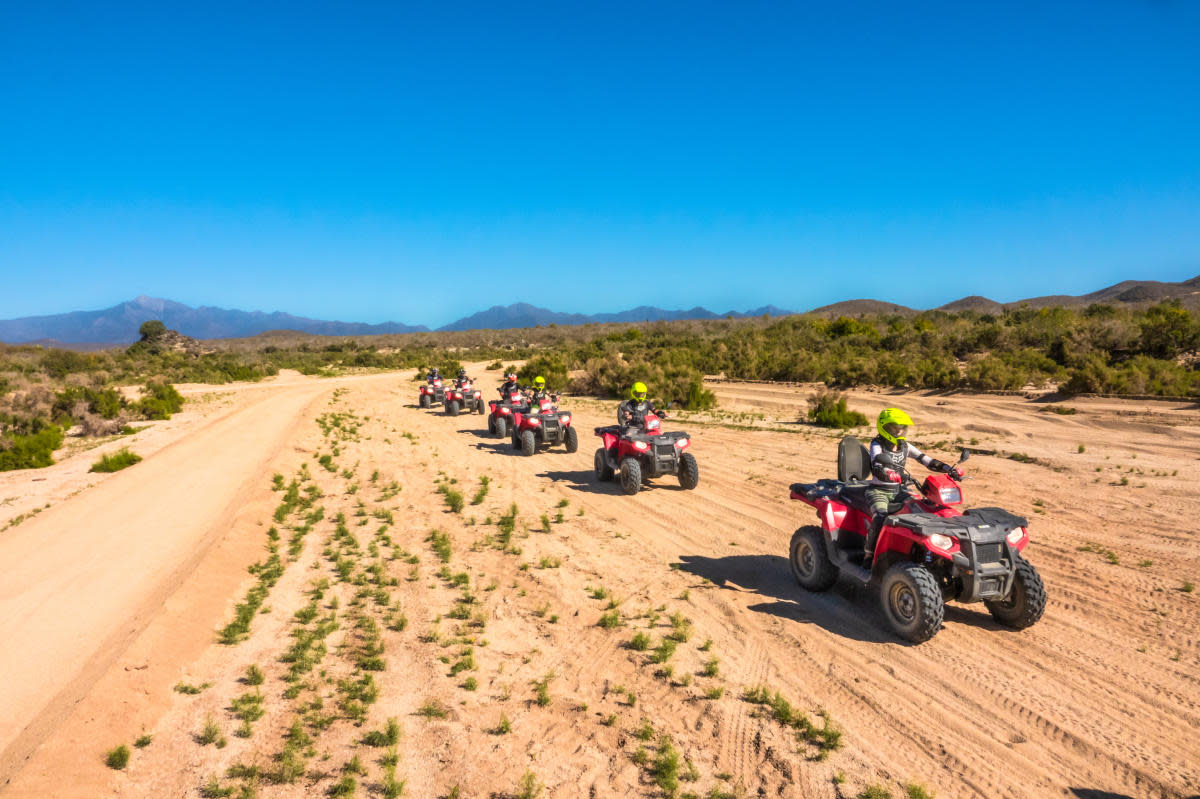 Adrenaline junkies craving a fresh mud bath can take the path less traveled for a bumpy and thrilling ride. Set out across the desert landscape or along the shoreline for a full-throttle, off-road experience. 
Wild Canyon is home to more than 350 acres of trails that visitors can explore in their agile ATVs with the choice of single or double-passenger vehicles. The entire experience is eco-friendly with verified roads mapped out to protect the indigenous flora and fauna that make the Baja California Sur landscape so beautiful.
Guests of Cabo Adventures are treated to a wild ride through mountainous terrain paired with educational workshops about conservation and local traditions and followed by a Mexican buffet lunch with tequila and mezcal tastings. 
Travelers looking for a heart-racing good time that is safe for all ages and skill levels can book tailor-made ATV adventures with Cactus Tours. Boasting a full fleet of off-roading vehicles, the tour operator offers options for expert drivers as well as more inexperienced enthusiasts and children.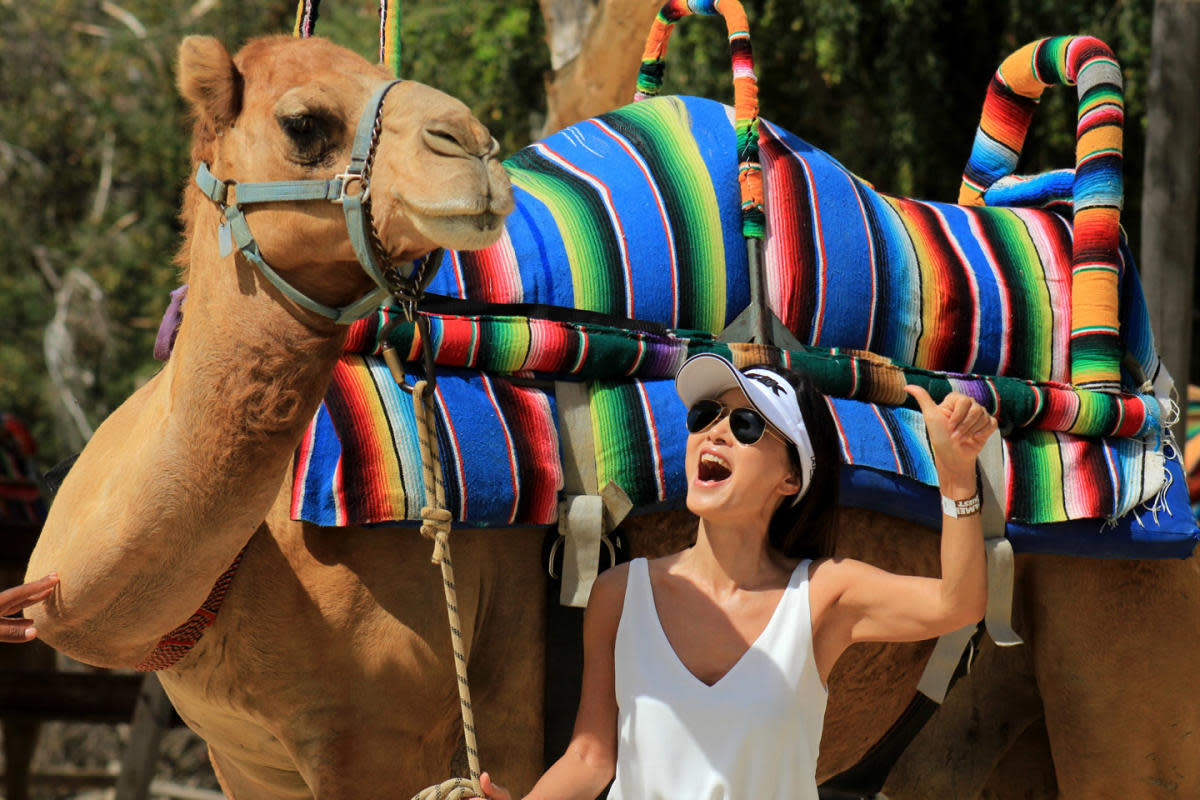 Although these gentle giants of the desert are not native to Los Cabos, visitors can still experience the spectacular landscape from atop a camel. The humpbacked herbivore is the optimal mode of transport for anyone who likes to take the scenic route and understands the journey is part of the destination. 
Riding a camel on the beaches of Los Cabos should be on every visitor's bucket list and Cactus Tours makes this dream a reality. This peaceful experience allows riders to relax in the ocean breeze as experienced camel handlers lead the way. 
Wild Canyon not only takes travelers on camel rides through the desert but also teaches them about the animal's natural habitat and how to care for them. After a camelback tour, guests are invited to visit the on-site animal sanctuary where they can interact with many rescued exotic species that are cared for in the conservation area.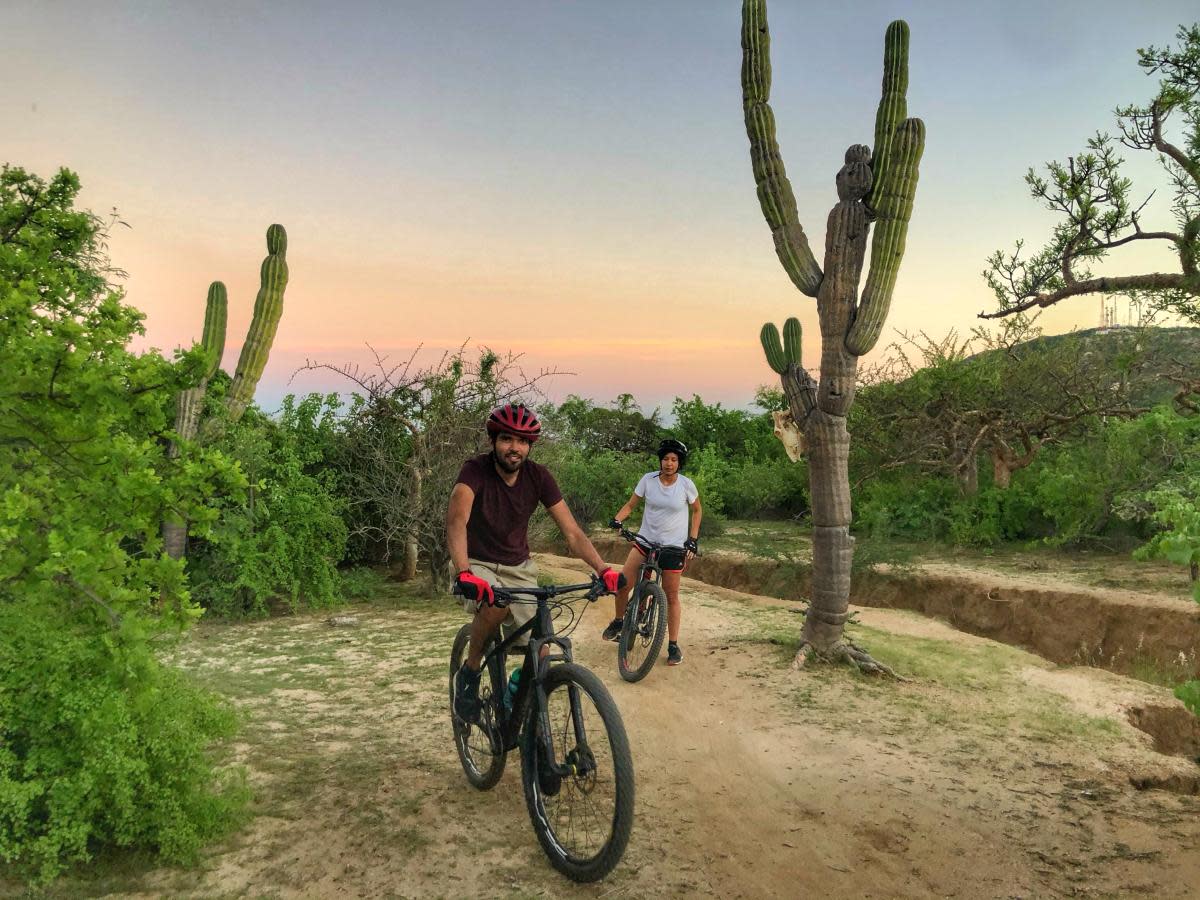 Miles of trails zig-zag the Sierra De La Laguna Mountains, inviting mountain biking enthusiasts to explore the area on a two-wheeled adventure. Visitors can get an up-close look at local wildlife including deer, rabbits, and foxes, as well as the indigenous plants that populate the mountain range. 
Trailblazers can bring their own bike or rent one from the tour operator when joining Falcon Tours in Los Cabos, Todos Santos, and La Ventana. These guided rides give visitors a taste of the cities and rural landscapes of Baja California Sur. 
Those looking for a prolonged desert excursion can stay at the eco-friendly Rancho Cacachilas, home to world-class trails and bilingual guides that take guests on daily adventure activities as part of the all-inclusive experience.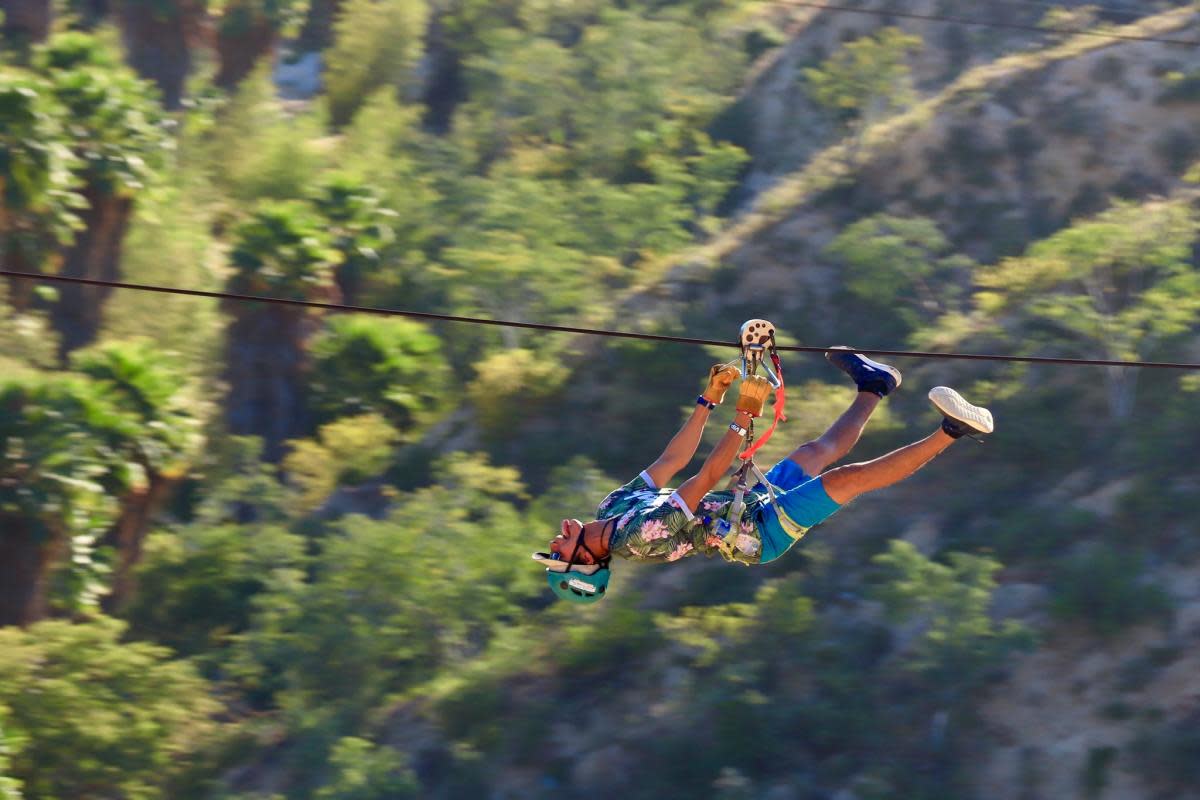 Sightseeing in Los Cabos from an entirely new perspective, like upside down in the treetops. Flying through the forest canopy seems like an extreme sport but certified guides and strict safety regulations make it possible for courageous travelers of all ages to experience. 
Home to Mexico's longest and fastest zip line, Cabo Adventures offers private access to its 4,000-foot-long zipline course that gives visitors a bird's eye view of a UNESCO-protected biosphere reserve while reaching speeds up to 60 mph. 
Daring families and groups traveling together can experience the Monster Ziplines of La Baja at Wild Canyon all at once. The large-scale platforms can accommodate four riders at a time and are connected by rocky paths and razor-thin lines that crisscross the canyon.
Set your course for adventure and be inspired by all of the desert adventures in Los Cabos.