Family holidays can be either hit or miss. In destinations like Los Cabos where there are so many activities and tour operators to choose from, planning the ultimate trip can be challenging. Luckily enough, there are so many knowledgeable and upbeat tour guides in Los Cabos waiting to show you and your family a good time. Although these companies all have an eclectic range of exhilarating tours available, these are the best four to try if you're visiting Los Cabos with your family.
Cabo Zip Line Outdoor Adventure This Trip Advisor top-rated tour will be an experience your family will never forget. Although it may seem frightening at first, the zip line adventure will end up being one of the most exciting parts of your holidays. The tour lasts 3.5 hours and the minimum age is 8 years old, so bring the little ones along and face your fears together! The tour includes a hike where you'll experience the Baja Sur California nature, zip lines soaring through the air with breathtaking views, UTV off-roading excursions, and transfers to and from your hotel as well as all necessary gear. For just $129 USD per person, you and your family can zip out of your comfort zones together.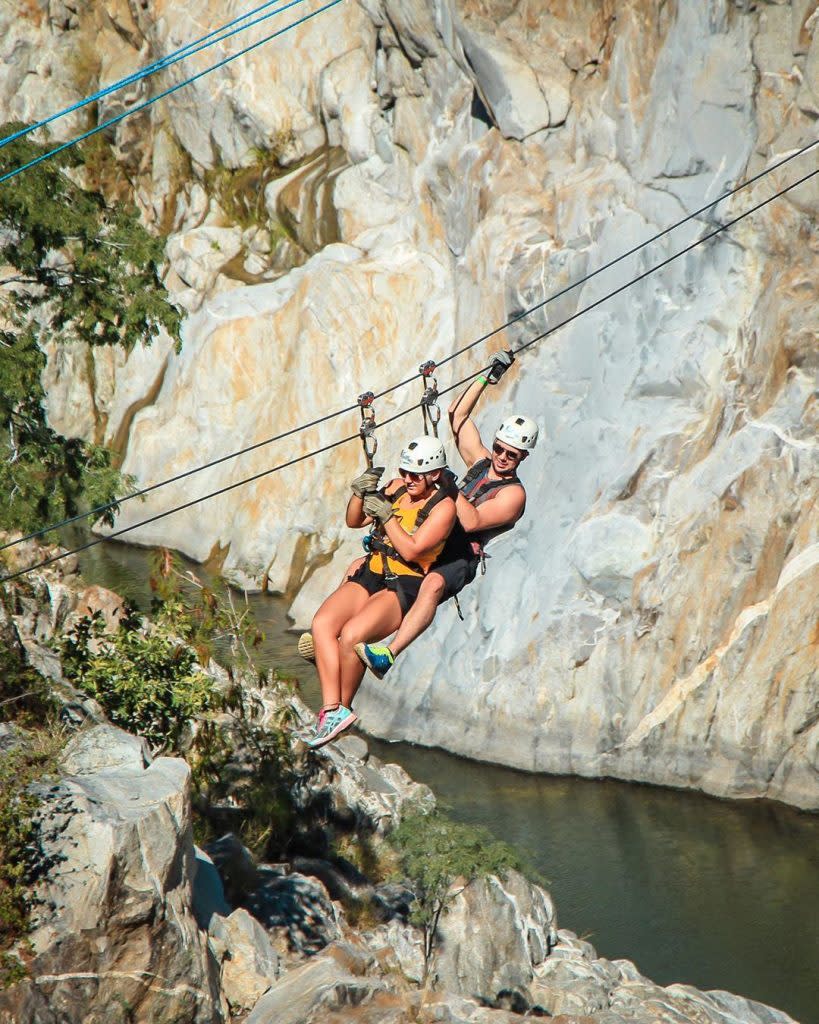 Credit: @cabo_adventures on Instagram
Cabo Pulmo Snorkeling Expedition with Cabo Adventures The activity level required for Cabo Adventures' Cabo Pulmo Snorkelling Expedition is moderate and the minimum age is 10 years old, so it's best if your family enjoys being active and knows how to swim. Cabo Pulmo is a two-hour drive outside of Cabo San Lucas and is home to a national park with one of the most beautiful reefs in Baja Sur California, making it a major hotspot for snorkelling.
The tour includes transfers between Cabo San Lucas and Cabo Pulmo, food, water, professional guides who speak both English and Spanish, and snorkelling gear with fins. The guides at Cabo Adventures are full of enthusiasm and humour to ensure you feel comfortable and prepared at all times. This is a great opportunity for parents to let someone else be in charge for the day and keep everyone in positive spirits. The tour begins at $199 USD per person and is a full-day event.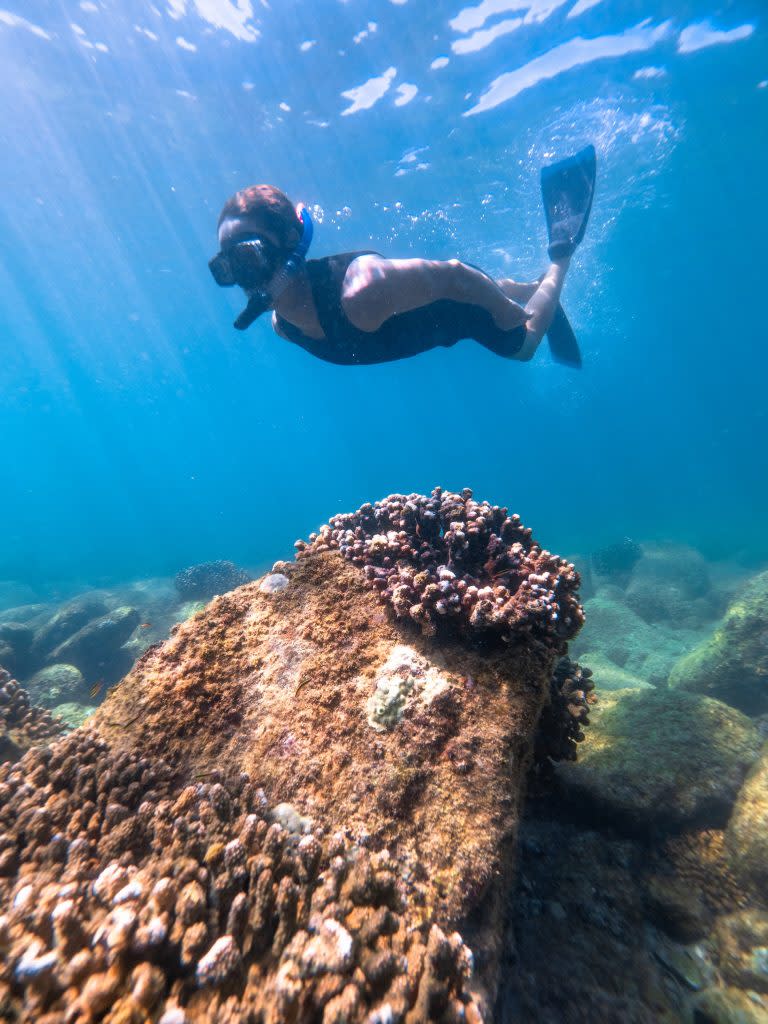 Credit: Mark Fitz
InCabo's Todos Santos Magic Town: Baja Culinary Revolution If your family wants to do some city exploring and the kids are all grown up, this luxury tour with InCabo Travel is a great option. This is one of the few tour operators that offers this unique experience through Todos Santos, a local town one hour outside of Cabo San Lucas. It is a six-hour event and includes private transportation, a bilingual guide, five course lunch at a renowned authentic Mexican restaurant, coffee and tequila tastings and extra snacks and beverages.
Todos Santos is entirely different to what you'll see in Cabo San Lucas where your other tours will depart from. This activity is an opportunity to change up your typical day by the beach and show your family a town that is more authentically Mexican from the colonial architecture to the cobblestone streets. Make sure to bring comfortable clothing, walking shoes, sunscreen and extra shopping money. Contact InCabo Travel on their website to get a price estimate.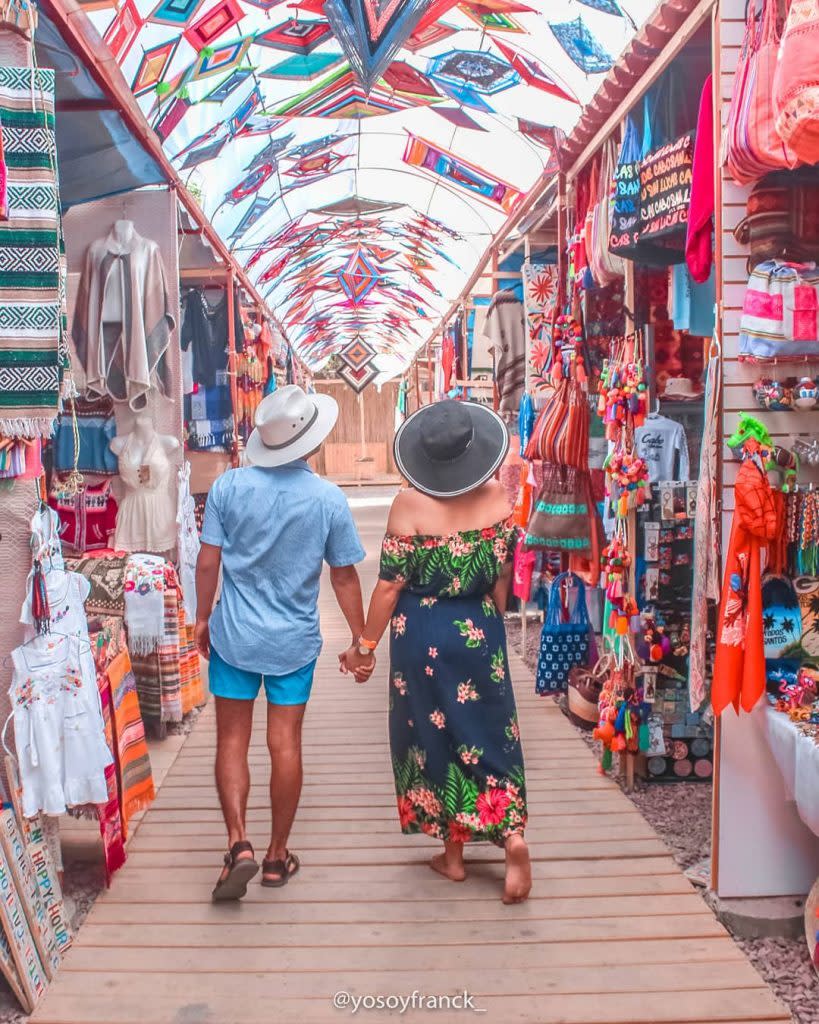 Credit: @yosoyfranck­_ on Instagram
Costa Azul Surf Tour with High Tide Sea Expeditions Another easy way to ensure a good time for the family is to sign up for a class and learn something new together, like surfing. High Tide Sea Expeditions hosts two of these tours a day – one at 9am and the other at 2pm – and they last about three hours with transfers included. The tour guides will pick you up at your resort and take you to Costa Azul near San Jose del Cabo and will provide you with all the gear you need including refreshments and snacks. The minimum age requirement for this tour is six years so bring your little ones along and enjoy this quality time together. There are even private tours available for an extra cost so you can book the instructor and lesson for your family only. With the personable approach from High Tide Sea Expeditions, you'll be up on your board and riding the waves in no time. Make sure you choose the correct tour on the website because there are both summer and winter options. Tour costs just $95 USD each.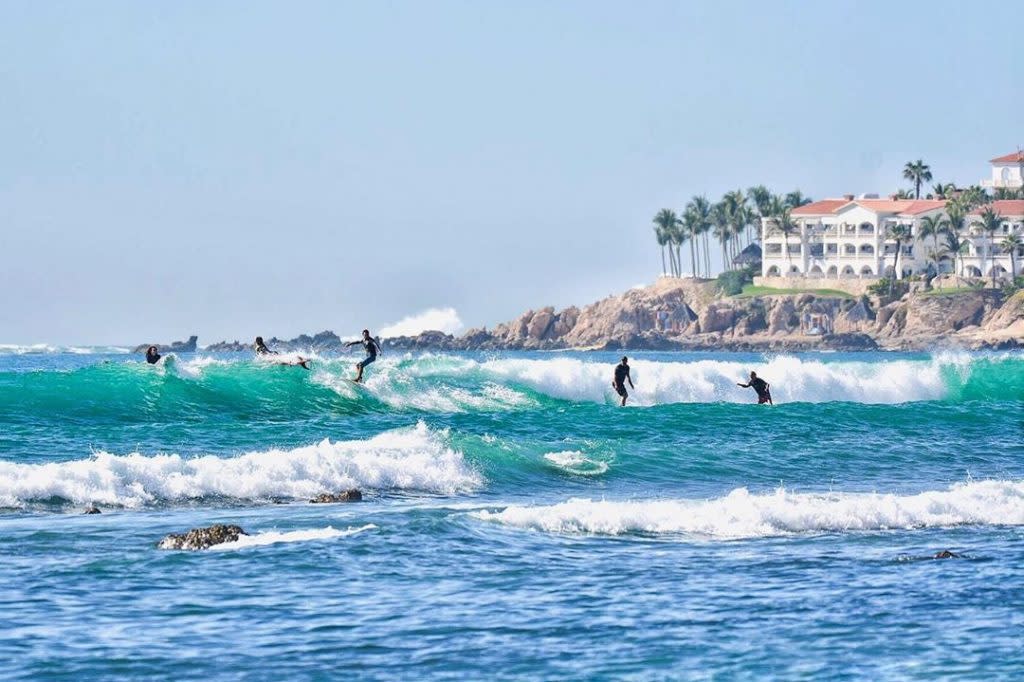 Credit: @hightidecabos on Instagram