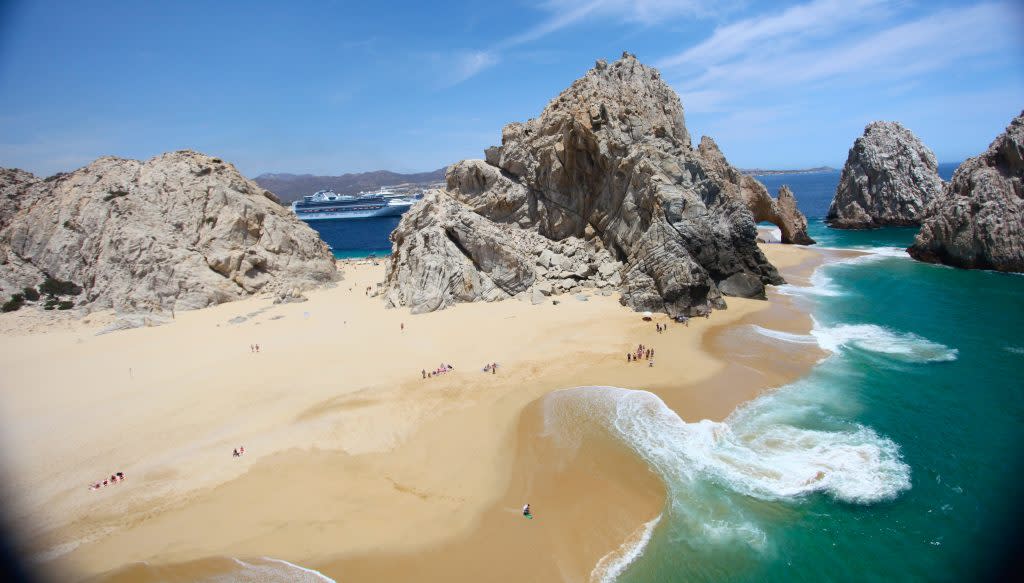 Credit: Los Cabos Tourism Board
Los Cabos, Cabo, Cabo San Lucas…there are many different names thrown around when referring to this Mexican municipality. The geography that makes up this region at the most southern tip of Baja California Sur can be studied in detail but one of the main things to know is that Los Cabos is a municipality made up of two towns: Cabo San Lucas and San Jose del Cabo.
With a forty-five minute drive between the two towns, which area is better to stay closer to? The answer to these questions is, it really depends. Each traveller is different and enjoys a different setting so here are the real differences between Cabo San Lucas and San Jose del Cabo.
Along with the Marina that is made up of restaurants and bars, Cabo San Lucas has famous clubs and bars in the downtown area, beaches lined with lively day clubs, restaurants and much more. The vibe of Cabo San Lucas is young, festive, buzzy and a plain old good time.
While not everybody's scene, if you want to go on holiday to dance until your feet hurt, this is a great place to do so. However, it isn't all party in Cabo San Lucas. The marina is where most of the tour operators are based and are eagerly waiting to show you what else this region has to offer. From Cabo Adventures to Cabo Expeditions and many others, Los Cabos has some of the most enthusiastic tour guides you'll ever meet who truly love their job and are extremely passionate about this part of the world. Most tours leave from Cabo San Lucas and take you out to see where you can go whale watching or sail to the famous Cabo Arch under the orange and pink sunset. From amazing snorkelling, to beautiful beaches and of course, a very fun environment, Cabo San Lucas brings more to the table than its nickname.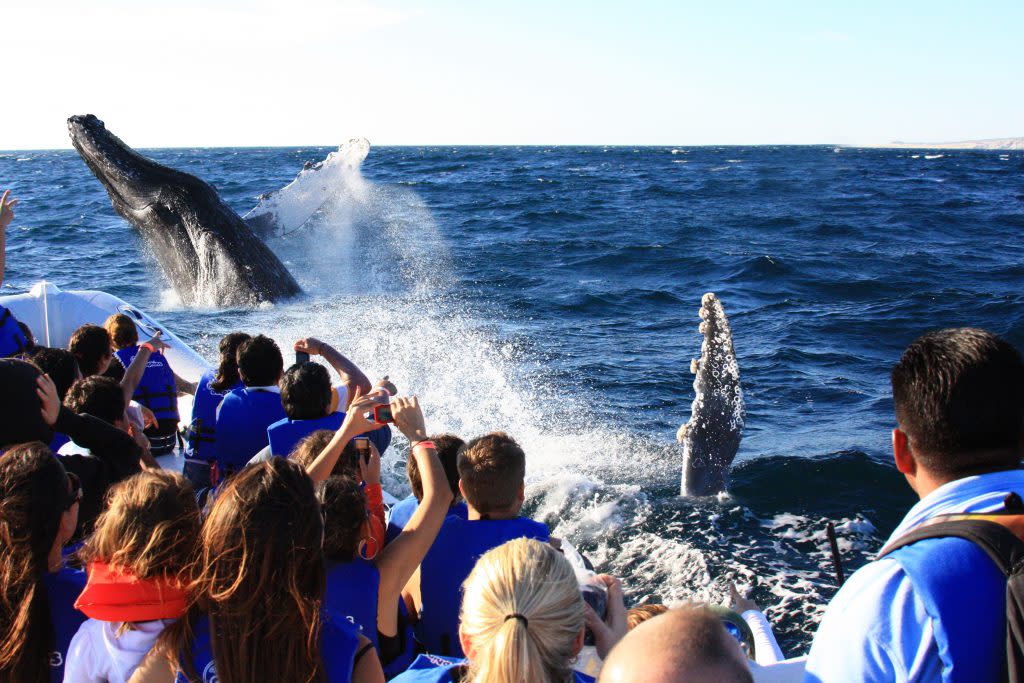 Credit: Los Cabos Tourism Board
And now onto the quieter side of Los Cabos that somewhat quietly flies under the radar -San Jose del Cabo. Lesser known to tourists and populated mainly by locals, San Jose del Cabo is the walkable, artistic and quaint town that aesthetically feels more like Mexico. From the architecture to the cobblestone streets, unique building colouring and flags in the sky, cultural authenticity here shines through.. This is the type of town where locally owned businesses have been taken care of by generation after generation and locals walk along the streets to stop in different restaurants, little bars and art galleries to say hello because everyone knows everyone.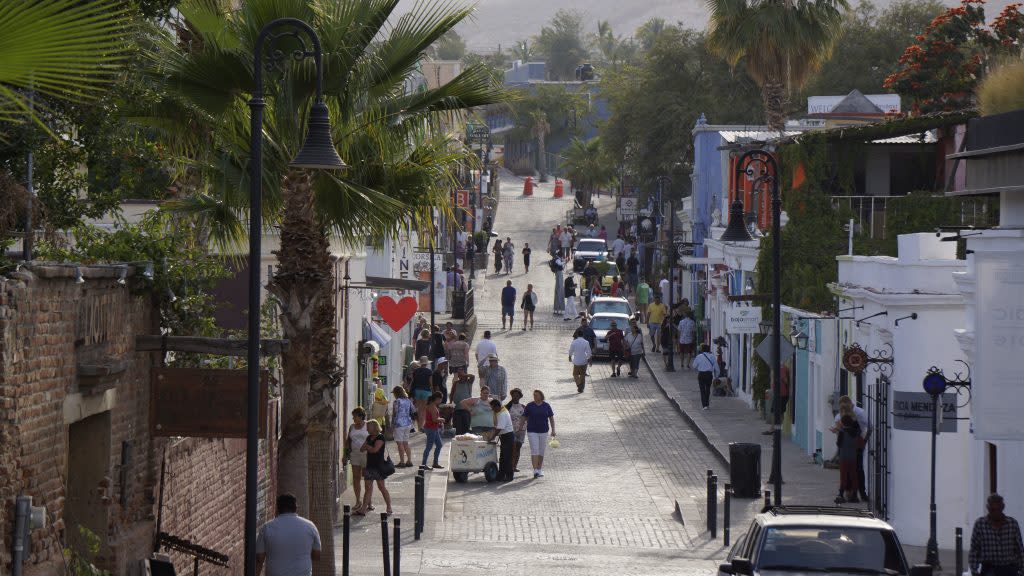 Credit: Los Cabos Tourism Board
This side of town is also home to gorgeous swimmable beaches, the weekly Art Walk from November to June and annual festivals such as Restaurant Week (Sabor a Cabo) and Day of the Dead celebrations. Just north of the town are the foothills of San Jose del Cabo is home to culinary hotspots such as Flora Farms where you can learn about the farm-to-table scene and enjoy a peaceful dinner in warm weather any night of the year. San Jose del Cabo is tranquil, serene, authentic and is a perfect anecdote to its fun-time counterpart Cabo San Lucas.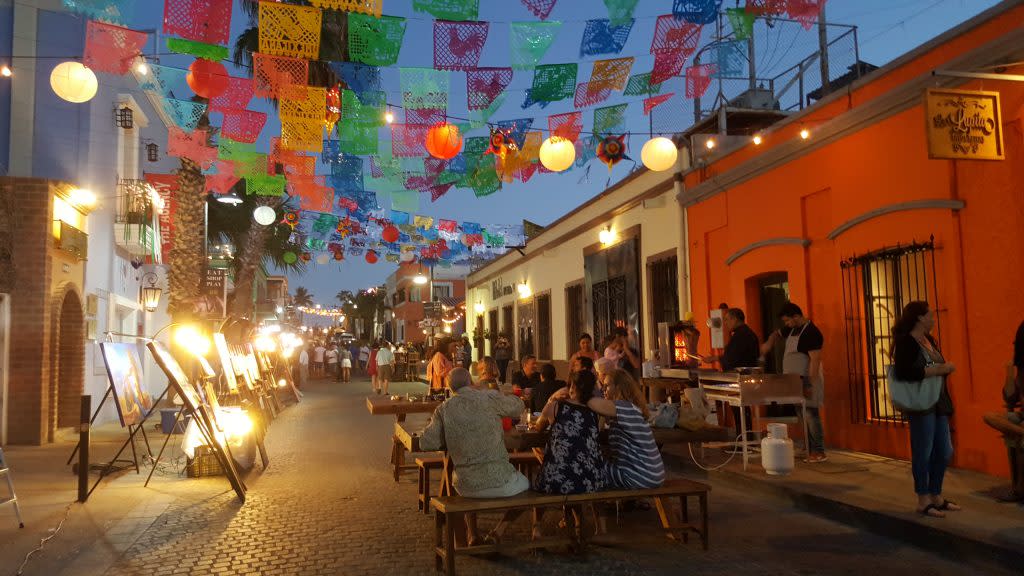 Credit: Los Cabos Tourism Board