In Los Cabos, creativity is something that's felt, not just seen. From our food to our music, our people to our cocktails, creativity is an essential part of our Los Cabos culture. Join us every Friday to experience our creative spirit yourselves as part of our #CaboAtHome series.
The spirit of Los Cabos is a resilient one. From the rough conditions in the desert, the beauty of our land and strength of our people was formed. Now we invite you to use this time to connect to Los Cabos through a variety of creative activities and virtual experiences that remind you of your resiliency and the spirit of The Baja Way. 
The beauty of Los Cabos can't be confined to endless vistas. It overflows into the galleries, museums and streets where our murals and architecture are also works of art.  
To experience the Los Cabos arts from your home, enjoy the 30 below activities below (check back in as new activities are shared on social and linked here): 
Show Your Own Creativity 
1. Online sip and paint class creating a famous Los Cabos scene
2. A masterclass with a local artist
3. Sculpting/pottery class video
4. Guide to hand-painting tiles
5. How to make your own jewelry
6. Coloring pages of landmarks for families
7. Create your own papel picado flag garlands to decorate your home
8. DIY string art inspired by El Arco and other Los Cabos features
9. Watercolor vs paint vs marker: find your favorite medium for recreating Los Cabos landscapes
Deepen Understandings
10. Influential movie watchlist from Mexican filmmakers
11. Enjoy #CaboAtHome concerts
12. List of recommended books from local authors
13. Video of Victor Mora's creative process 
14. Live-streamed Q & A with local artist
15. Guide to the visually interesting architecture of Los Cabos
16. History of Todos Santos and their lively art scene
17. Video explainer on the music of Los Cabos
18. Overview of Mexican art styles and trends
19. Gallery of fantastic photography taken in Los Cabos
20. Manuel Sanchez's  jewelry making process
21. Todos Santos art walk video tour teaser
22. Learn about Prehistoric Painting in Los Cabos with Tendencia Kids
Stay Connected
23. Online art market to support local creators @gallerydistrictsjc
24. Virtual museum tour with gallery curator at El Triunfo
25. Mariachi performance from Mariachi Diaz
26. Concert with Cabostrings
27. Salsa dance lesson from Lulu Tellez
28. Enjoy a Cinco de Mayo celebration from your home
29. Digital art gallery/shop where you can purchase prints to support local artists
30. El Ganzo mural backgrounder
We hope these artistic experiences inspire you to pursue your passions and help you find your creative spirit during this time. For even more ways to experience Los Cabos at home, follow us on our social channels.
With hands firmly placed over our hearts, we await your return.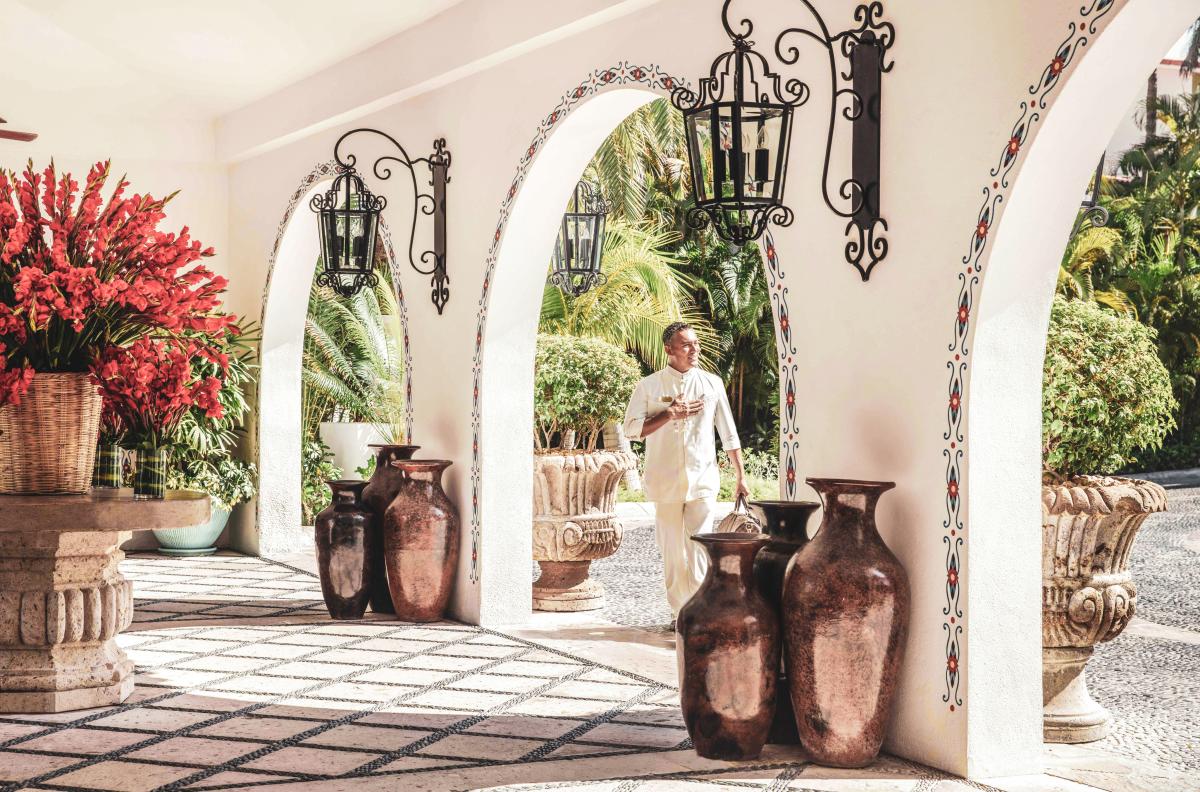 Photo credit: One & Only Palmilla