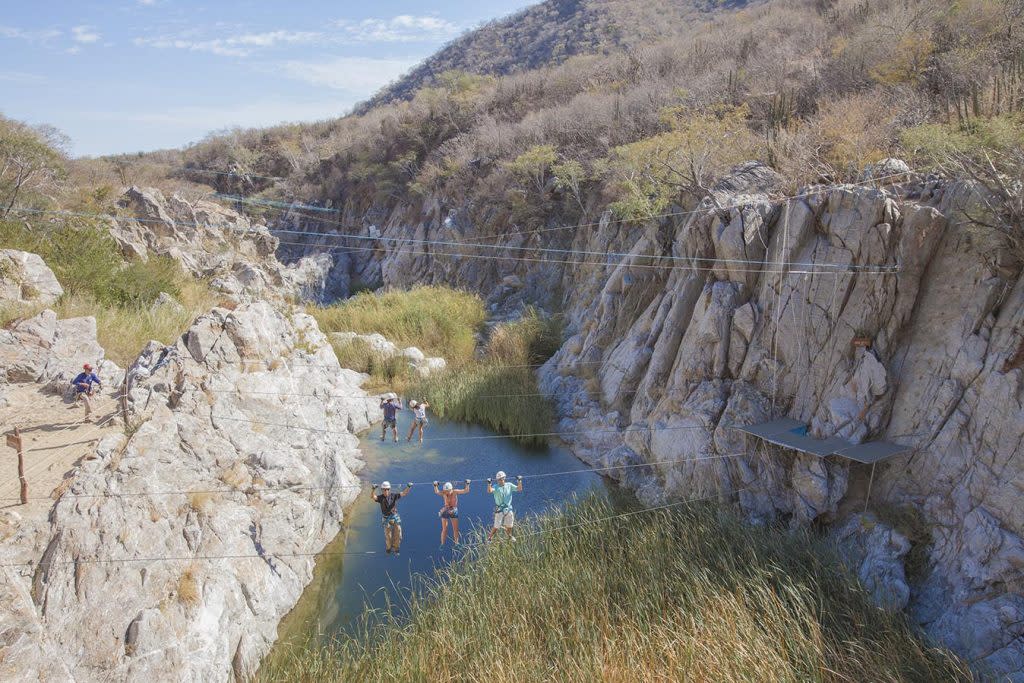 Credit: @caboadventures on Instagram
Family vacations in Los Cabos are a breeze. Whether you're young or simply young at heart, there's an activity for everyone in the family to enjoy. 
Los Cabos is situated at the very edge of Baja California Sur, where the Sea of Cortez meets the Pacific Ocean. This creates unique conditions for diverse sea life – in fact, Jacques Cousteau once called this area "the world's aquarium."
Naturally, there are plenty of opportunities to get out on the water – and under it, too. Sign up for a Sea Trek®️ Underwater Walking Tour with Cabo Expeditions to safely explore underwater without the use of cumbersome SCUBA equipment. Safe for children ages 8 and older, this special tour is a must for your budding marine biologist. 
Back on dry land, cook up some fun with a culinary demonstration or cooking class at one of the area's organic farms. Los Cabos is known for its delicious farm-to-table cuisine, thanks to the rich and fertile farmlands of the Baja peninsula. High-quality ingredients lend themselves readily to innovative dishes thoughtfully prepared by our award-winning chefs, so this will certainly be an experience worth savoring.
At the end of the day, gather as a family to admire the Los Cabos sunset. Sure, you could stand on one of our pristine beaches with views of El Arco, but have you ever watched the sunset from the deck of a pirate ship? Board the Buccaneer Queen, a 96-foot wooden replica of a Spanish galleon – just like those that might have sailed these waters in search of treasure. Don't worry, this cruise doesn't include any plundering. But it does include fun games and a pirate show. Arrgh you ready to plan your family trip to Los Cabos?