The serene landscapes and welcoming spaces in Los Cabos invite you to slow down, reflect and enjoy the simple things in life.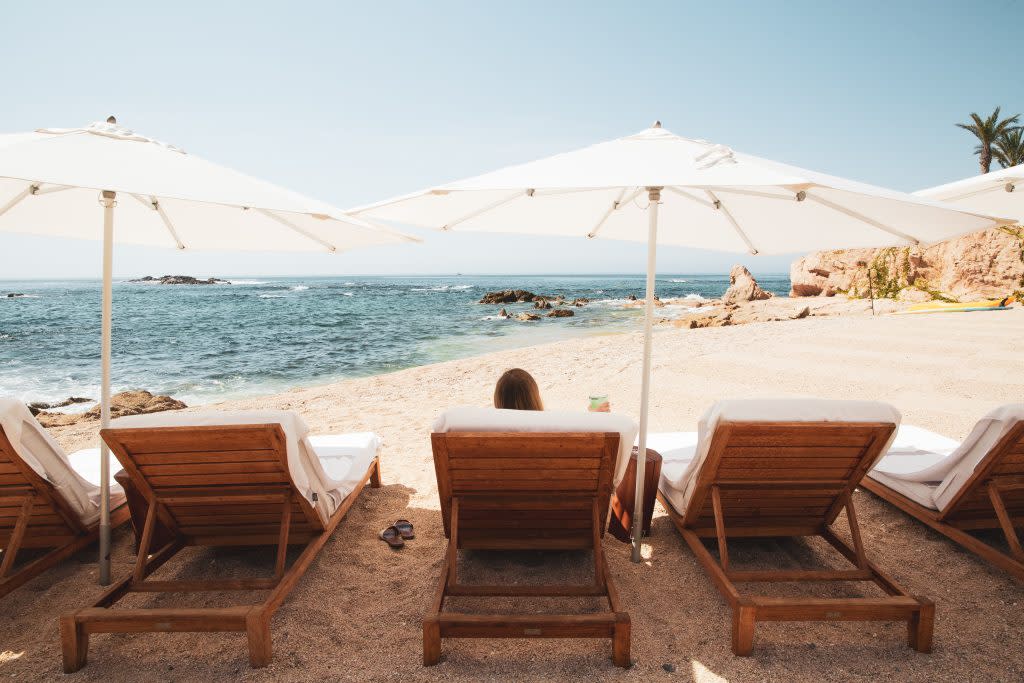 The sound of waves crashing on the shore, seemingly endless sunny days and an inspiring desert terrain create the perfect setting to reset and recharge for a new year. In Los Cabos, good things naturally come together, and just like the desert and the sea meet at the tip of the Baja Peninsula, rejuvenating wellness experiences and an unforgettable vacation flourish here.
Accommodations Hotels and resorts throughout the region are designed with the intention to seamlessly blend with Los Cabos' arid landscape and bring outdoor spaces in. With an average of 350 days of sunshine, the harmony of outdoor and indoor spaces creates the perfect balance of enjoying upscale luxuries and natural beauty. Wake up to inspiring views of the ocean, start your day with a morning yoga class hosted by your hotel and soak up the blissful feeling of slowly easing into your day. 
Spas Renowned spas present the perfect opportunity to treat your body and mind to some much-deserved rest and relaxation. Personalized spa treatments that incorporate natural ingredients like flowers, salt, mezcal and wine grapes help soothe and revitalize your body and mind. Carve out time to experience luxurious spas like Armonia Spa at Pueblo Bonito Pacifica where royal spa treatments like the Diamond Rose Body Treatment is infused with ground-up diamonds and damask rose. At Hacienda Encantada Resort and Spa, select a treatment that uses mezcal to help hydrate and replenish the skin. 
Activities From doing yoga on the beach and kayaking through crystal clear waters to exploring the heart of the Baja desert on a hike, there are countless ways to refresh your spirit in the outdoors. Whether you choose to explore onshore, at sea or both, a day spent outside in Los Cabos' breathtaking spaces is sure to energize your spirit. After a day of immersing yourself in nature, visit one of Los Cabos' healthy farm-to-table, award-winning restaurants that create seasonal menus that incorporate fresh ingredients harvested from the land and gathered from the sea.
The easygoing, effortless lifestyle of The Baja Way will leave you refreshed, revitalized and ready to take on the new year.