Swimming with whale sharks
One of the many special things about Cabo, Mexico is that it is home to the biggest fish in the sea, the whale shark. Tour companies such as Cabo Adventures make it extremely feasible to come into live contact with these amazing sea creatures. Although whale sharks are slow-moving, filter-feeding harmless creatures, their incredible length of approximately 12 metres and weight of more than 21 tonnes will stop you in your tracks. Because this species is now considered endangered, the Mexican government has stepped in to regulate the number of people that can be in the whale shark sanctuary in La Paz (reached by a day trip from Cabo) at once, giving tourists an up close and personal experience when swimming with them. As you nervously approach the sanctuary, your tour guide will give you instructions about how to get in the water and swim alongside the whale sharks, but when it's go time, your mind goes blank and you can't focus on anything other than how stunning these creatures are. Their size will blow you away, and the tranquillity in which they glide through the ocean will be like nothing you have ever experienced. If swimming with whale sharks wasn't already on your bucket list, add it, and make it happen while in Los Cabos.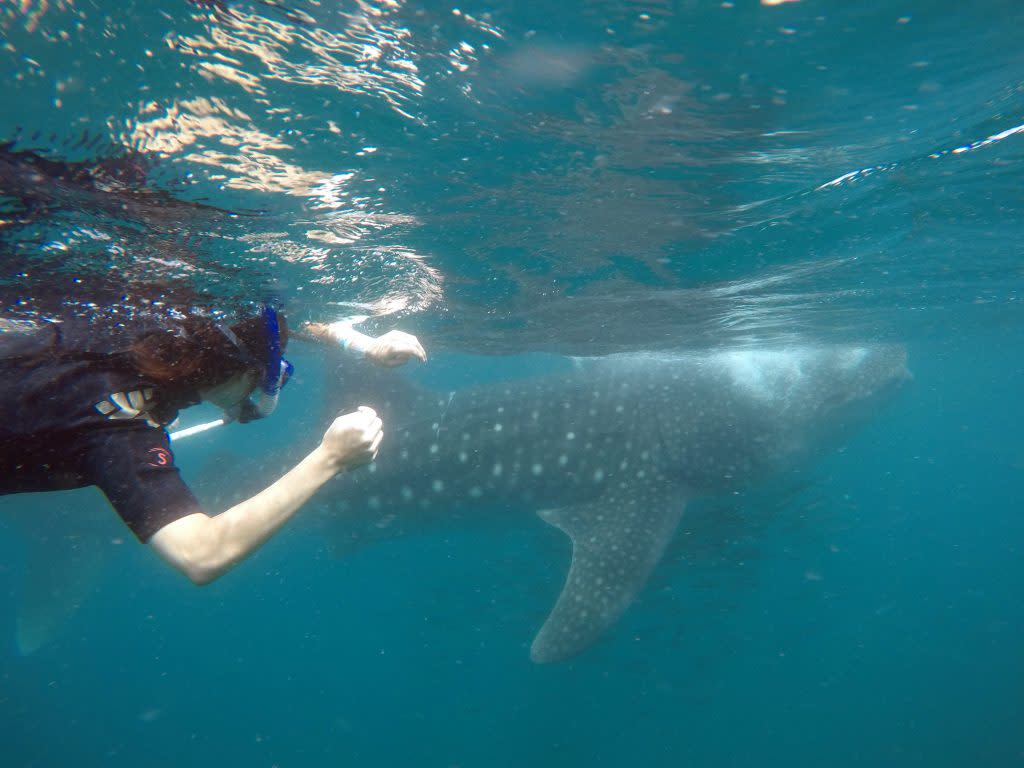 Snorkelling and diving at the reefs
Although these animals may be small, they possess some of the most beauty that Cabo has to offer. Snorkelling or diving to some of Mexico's finest reefs is one of the best things to do when visiting Cabo. With crystal blue waters, the visibility in the water in some places such as Santa Maria Bay and the rocks around the famous Cabo Arch are the perfect places to grab your snorkel and scuba gear and check out the colourful, fish-filled reef. Dive deep into the caves or stay afloat with your snorkel and prepare to be impressed either way. The clarity at which you can see the entire reef is sensational and the variety of fish in the sea along with other little creatures will keep you entertained for hours.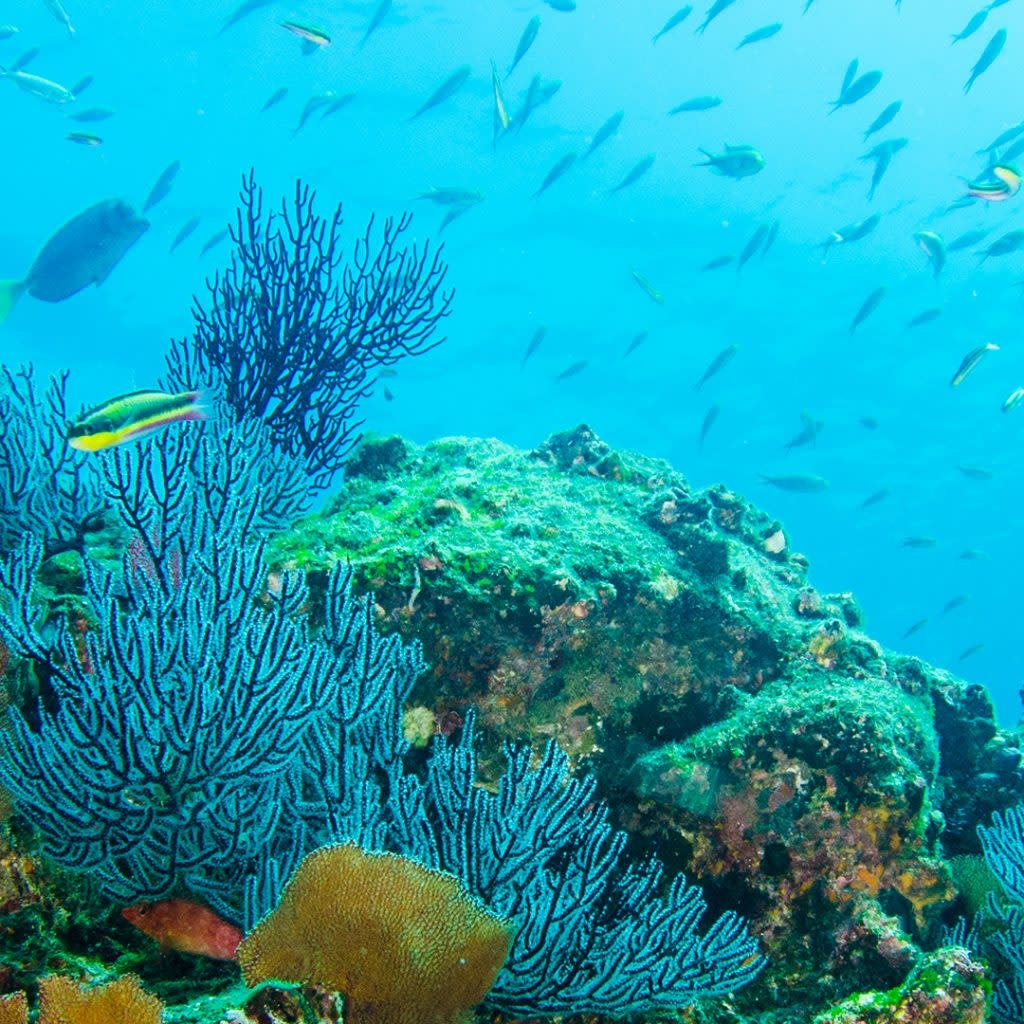 @loscabostourism on Instagram
Whale watching safari
In mid-November, humpback whales begin their great migration to Cabo San Lucas, making the next few months a very exciting time to visit Baja California. Through December and January, hundreds of whales migrate to the Pacific Ocean and the Sea of Cortez to calve, making February the best time for whale watching in Los Cabos. By then, both the calves and adult whales are active and energetic, and entertain both tourists and locals as they breach all day long. From December to early April, tour groups in Cabo arrange various tours to visit these whales in their natural habitats. Witnessing the largest mammal in the ocean jump straight in front of your boat is beyond breathtaking. They swim with such grace and speed, that half the excitement of the tour is keeping up with the whales and spotting them in the deep sea. If this experience sounds ups your alley, make sure to visit Cabo between the months of December and April.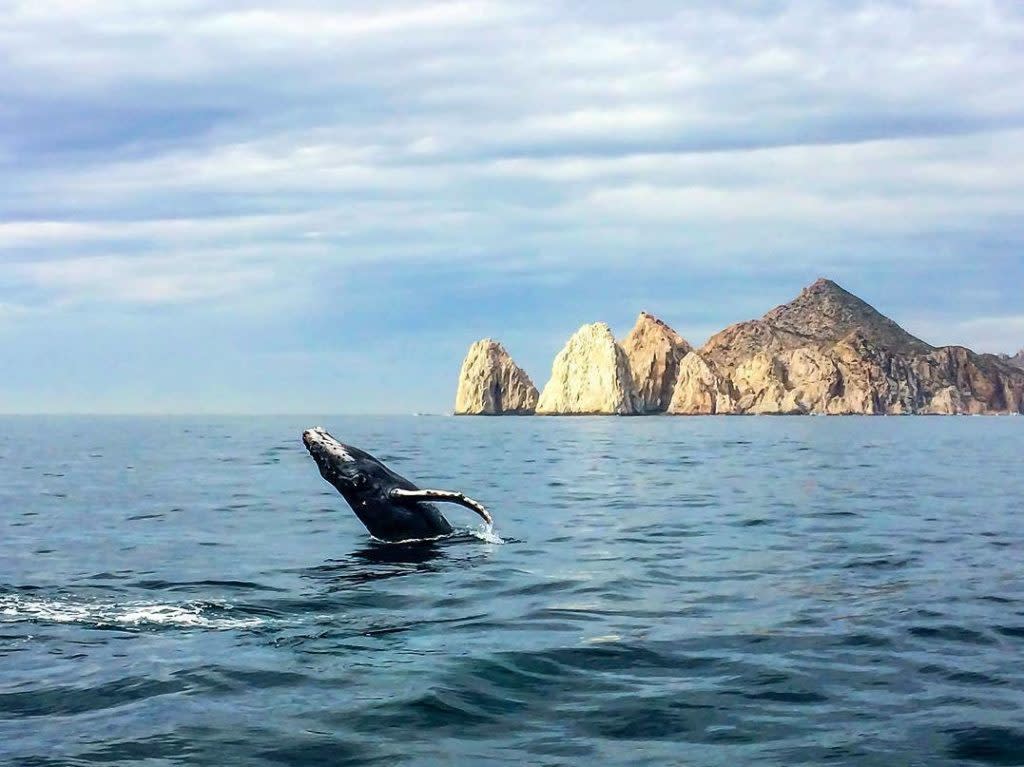 @bajasharkexperience on Instagram
Camel riding
Riding a camel may not be the first animal experience that comes to mind when thinking about a visit to Los Cabos, but it is in fact a popular and worthwhile experience. Tour companies such as Outback & Camel Safari and Cabo Adventures offer tours where guests can ride a camel through the desert or along the beach. You have the option to go on a group tour or a one-on-one with the guide, trekking along the beautiful beaches with your new big friend. Never been on a camel? No problem.  Camel adventure companies in here in Cabo ensure that you will feel safe and comfortable by the time you jump on your camel.  You'll see some of Cabo's most gorgeous spots while experiencing something you don't get to do in your everyday life. Additionally, this option is perfect for those who may not feel comfortable in the water with the sea creatures, but still want to experience some of Cabo's natural beauty.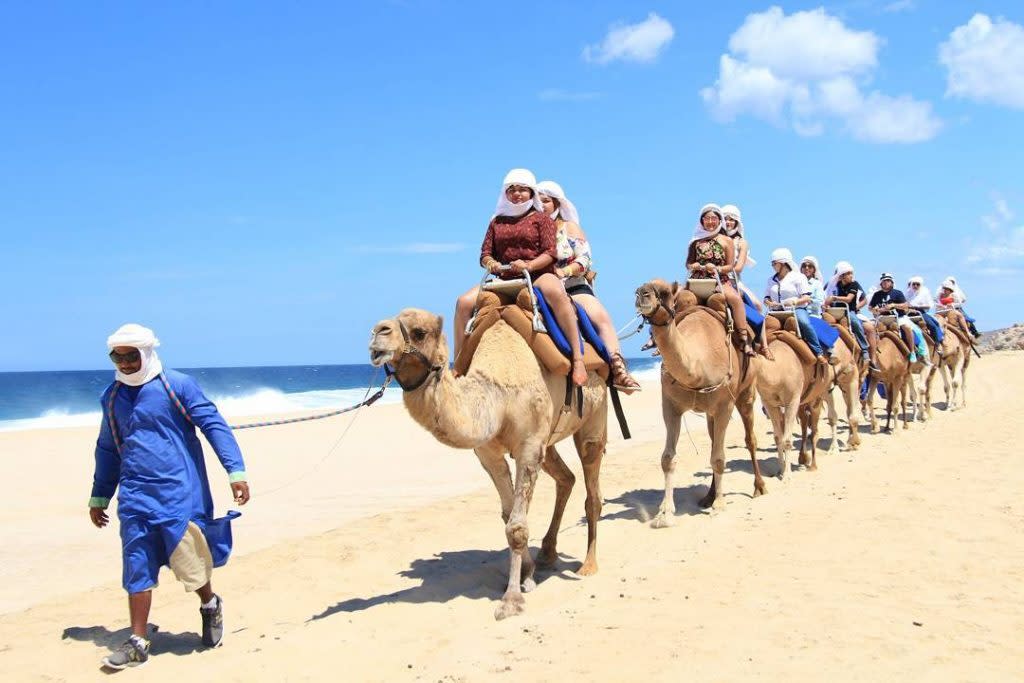 @zyncor on Instagram