To say Kristian Sandoval is passionate about his hometown of San José del Cabo is an understatement. The 36-year-old has made it his mission to educate locals and tourists about the area, founding Cabo City Tours to keep Los Cabos customs and traditions alive through storytelling.
His own family tree is firmly rooted in Los Cabos, tracing back to the 1700s, and Kristian is deeply invested in the local community. When cartels from Mexico's mainland swept through California Baja Sur in 2017, Kristian saw young kids joining gangs and turning to violence. Understanding that an educated community is stronger and better organized, Kristian was motivated to share his knowledge with the next generation by organizing free walking tours and empowering local youths to make better decisions through this education. 
"We got together as a community and overcame the issue with the help of the federal government," he recounted. "Today the town is super safe again, so now we consider our work as preventative."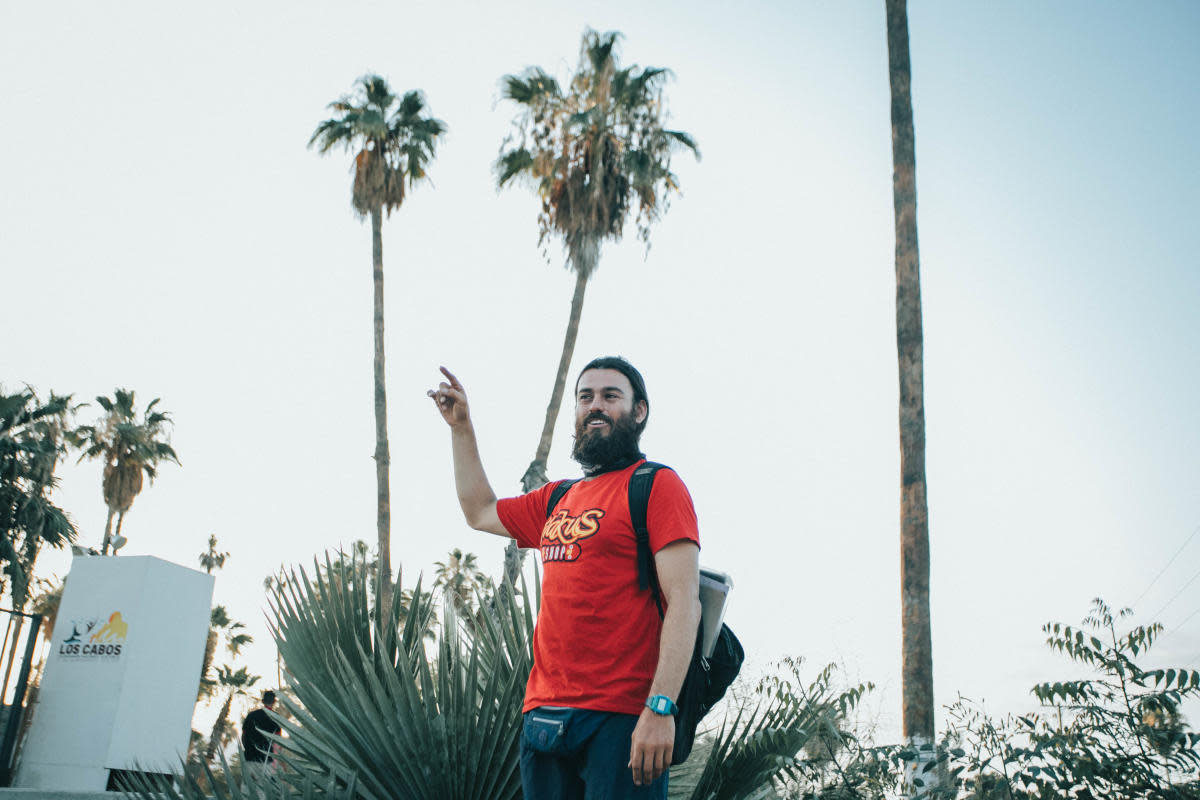 To design an educational, but also entertaining, tour for children and teenagers, Kristian collaborated with the city historian, Gabriel Fonseca Verdugo. "The magic to make the tour engaging is telling a story, not just talking about facts," Kristian explained. "We don't include shopping time, drinks or snacks. Since the tour was originally designed for teenagers, we use techniques to keep people amused, not distracted." 
Throughout the tour, Kristian treats his audience to tales of Spanish explorers and the mysterious Pericú tribe as well as contemporary efforts to preserve the landscape, wildlife, culture and architecture unique to Los Cabos. "As a guide; not only is it satisfactory to know we are teaching kids to respect and embrace their community, but we are also educating tourists so they can appreciate the place better," Kristian explained.
What started as small, weekly tours promoted on the local radio, in newspapers and magazines, and by word of mouth, evolved to a team of three guides leading public school groups and nonprofit organizations of up to 40 participants at a time. Bilingual locals can still join the English-language tour for free and visitors to Los Cabos are also welcome as paying guests with funds assisting the project.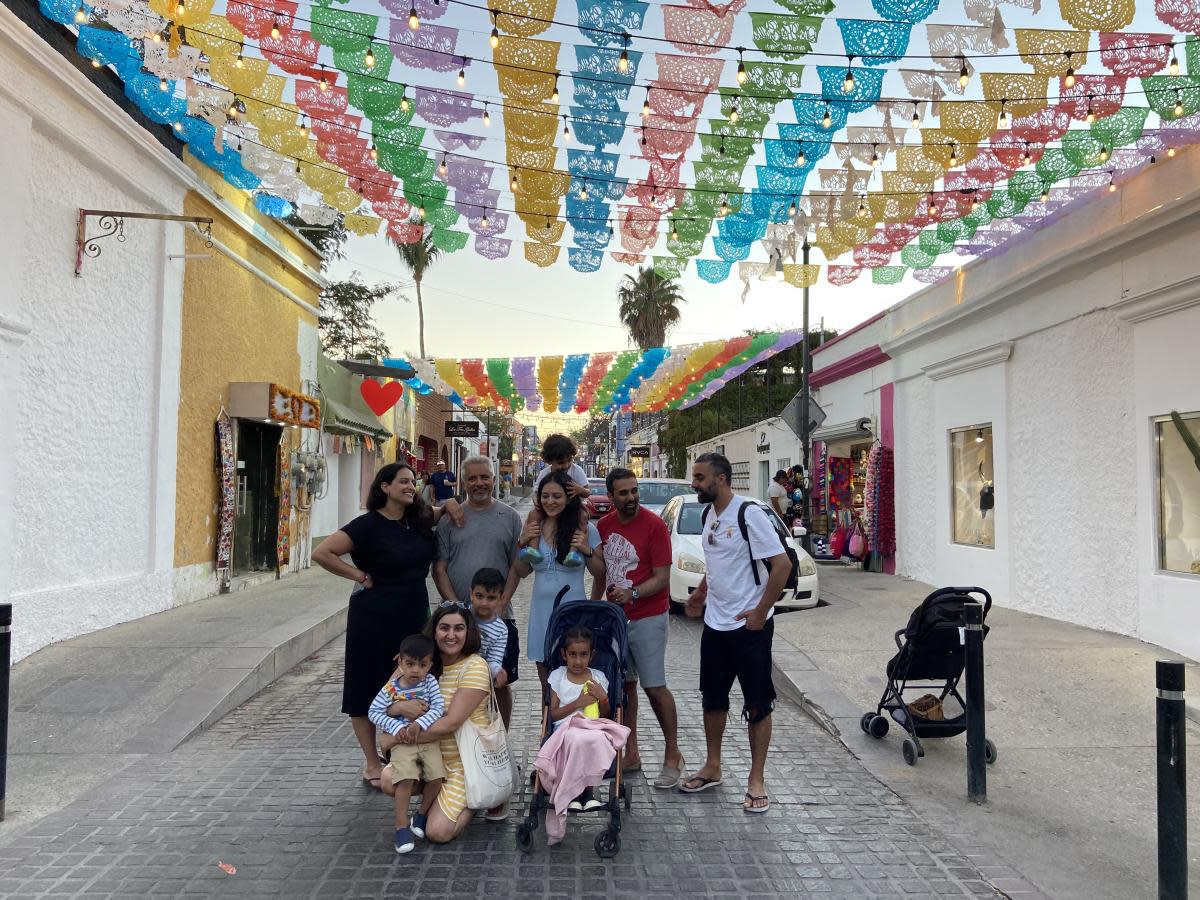 The tour is offered daily at 7:00 pm and is accessible to all ages and physical abilities with plenty of stops. Admission for visitors over 13 years old is $35 while kids aged 6-12 are $20 and guests under 5 are free. The guided tour is casual and participants are encouraged to bring sunscreen, insect repellent, light layers of clothing and extra money to shop or dine in the charming historic district afterwards.
In addition to his work with Cabo City Tours, Kristian Sandoval is an avid surfer who serves as the Secretary of the BCS State Surf Association and gives surfing lessons. He also runs two additional local businesses, Hydro FlyBoard, Los Cabos, and the soon-to-open VW Bus Hostel.