Hollywood stars and celebrities select Los Cabos to spend a memorable vacation far away from bustle and hustle. The perfect weather that it offers all year round, averaging 350 days of sunshine, makes it a hot spot for travel experts.
When the stars want a stunning getaway, they'll often head to Los Cabos. This Mexico's gem is surrounded by the desert and the ocean where it is possible to swim with the whale shark, ride a camel next to the ocean while feeling the sea breeze on your face, watch humpback whales breaching in front of your eyes or play golf in one of its top-tier courses.
Proof of its well-deserved fame is the recent visit by Zac Efron. The 31-year-old actor shared videos and pictures from his golf vacation in Cabo San Lucas, next to his brother Dylan Efron.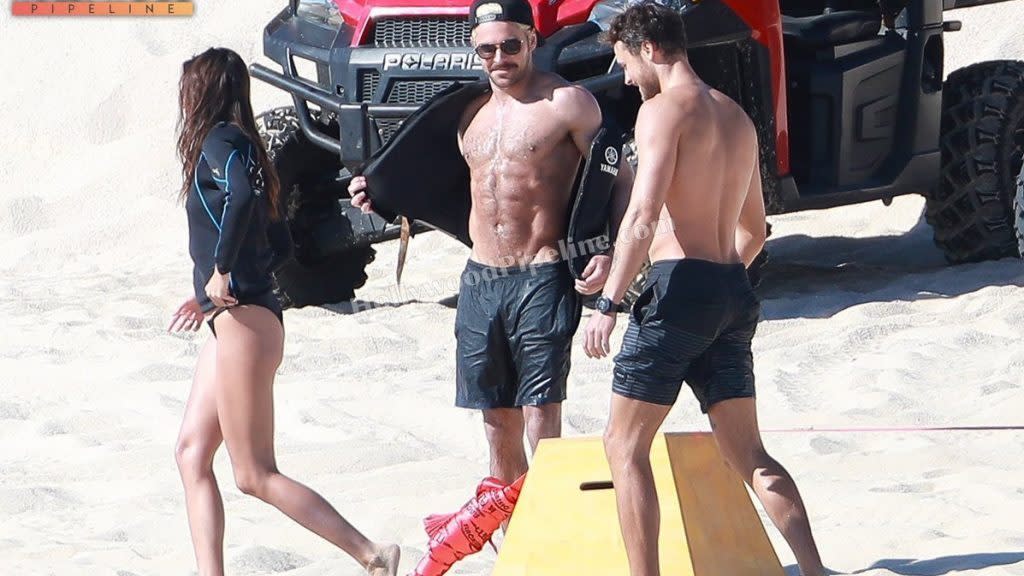 The actor seemed to really enjoy some fun in the sun and even went for a jet ski ride. He also did a little slacklining. In fact, the guys took part in a ton of outdoor activities during their trip to Los Cabos.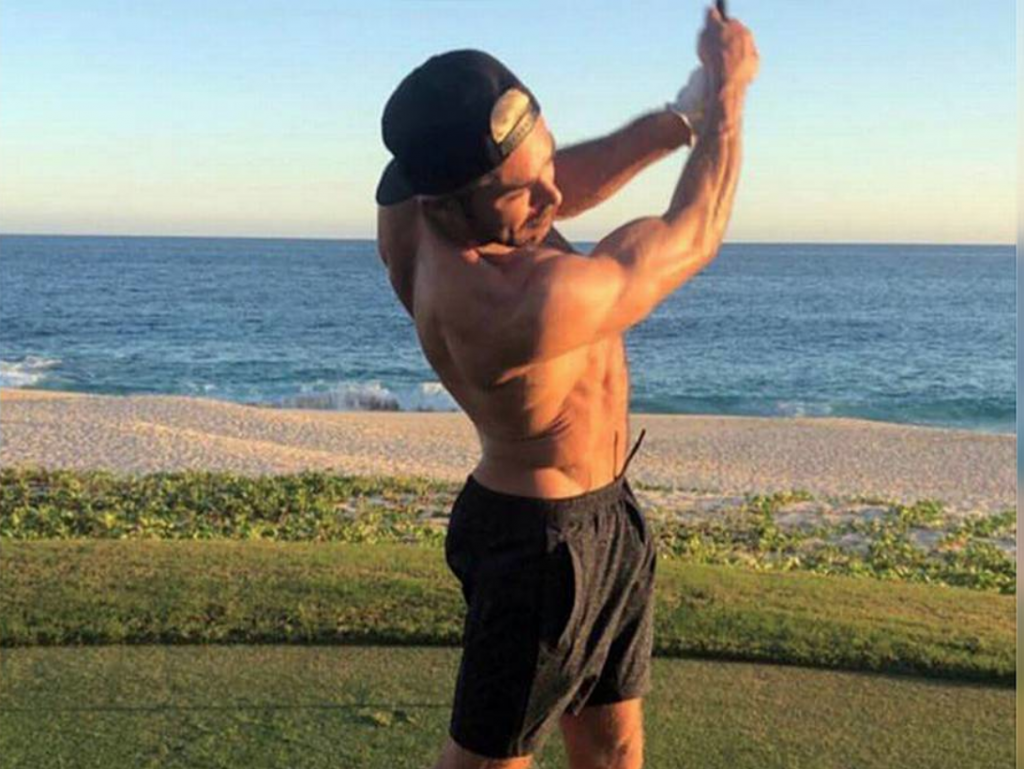 Robert de Niro spent some pleasant days in Los Cabos! The Hollywood legend was spotted enjoying a beer under the palapa of a restaurant in Cabo Pulmo.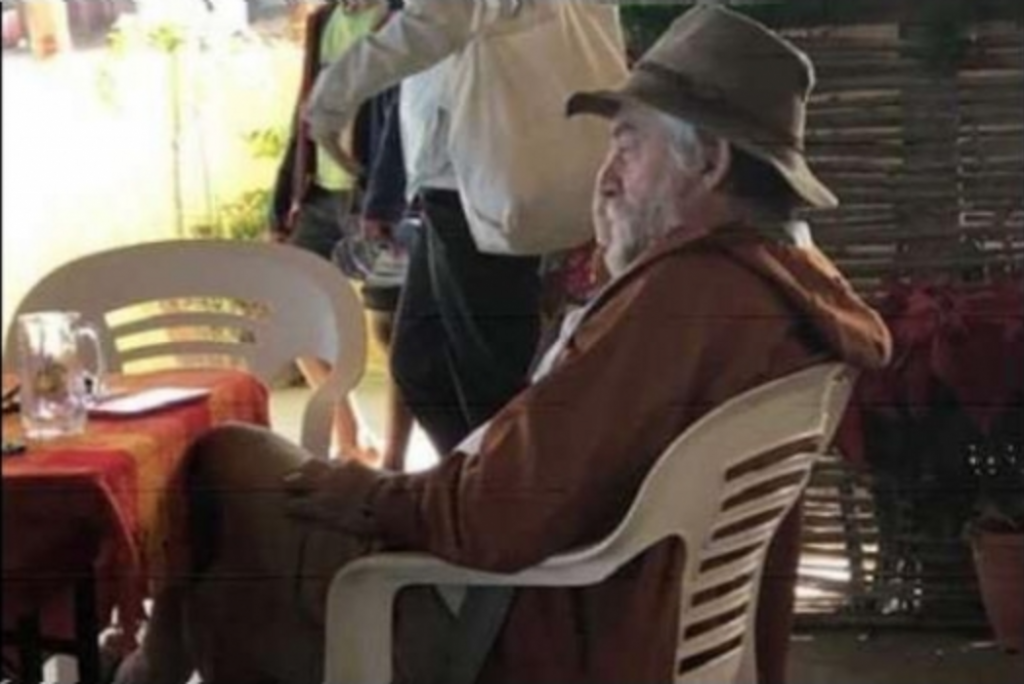 Relaxed, with a full beard and wearing comfortable clothes and shoes, De Niro drank some beers while enjoying the natural spectacle that the bay offers. The actor, director and producer chose to unwind for a few days, to clear his mind and plan in detail his next film project.
Chris Pratt and Katherine Schwarzenegger had some fun in Los Cabos before ringing in the New Year. The couple was spotted enjoying a vacation together in Cabo San Lucas, last New Year's Eve. The daughter of Arnold Schwarzenegger and Maria Shriver swept her dark hair back and pulled a pair of sunglasses up over her head.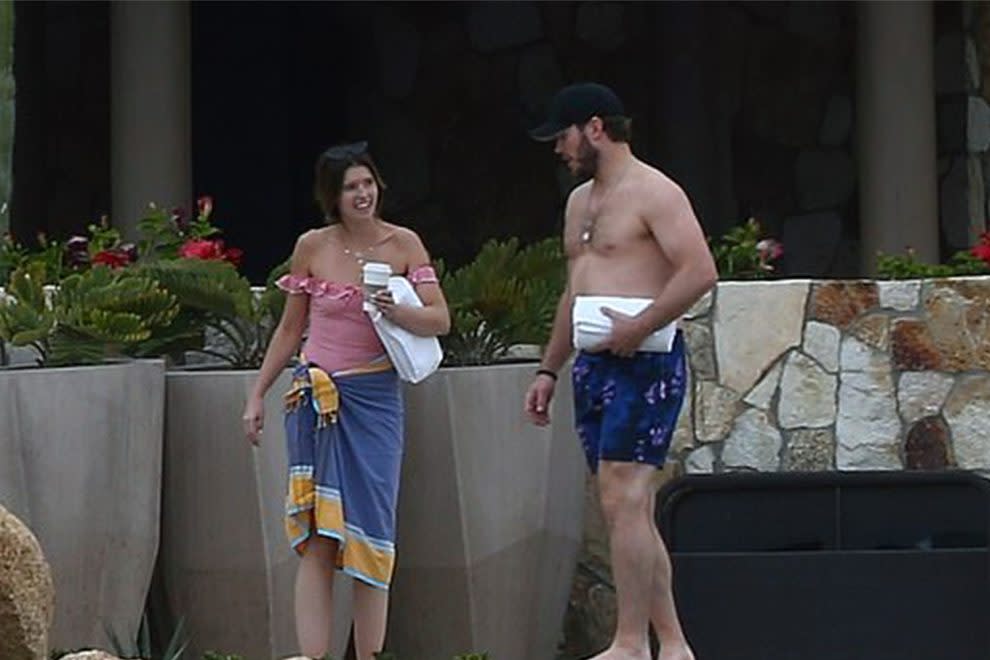 She added a splash of dazzle to her summery ensemble with a glimmering cross pendant, and she refreshed herself through a lidded hot beverage cup. Meanwhile, Chris showed off his curves by going shirtless with some blue and purple swim trunks, popping on a baseball cap and a medallion.
When Kardashians think about a once in a lifetime vacation, their minds wanders back to Los Cabos. Last Christmas, Kourtney Kardashian hung out with Scott Disick and Sofia Richie during a family vacation with their kids in Cabo San Lucas.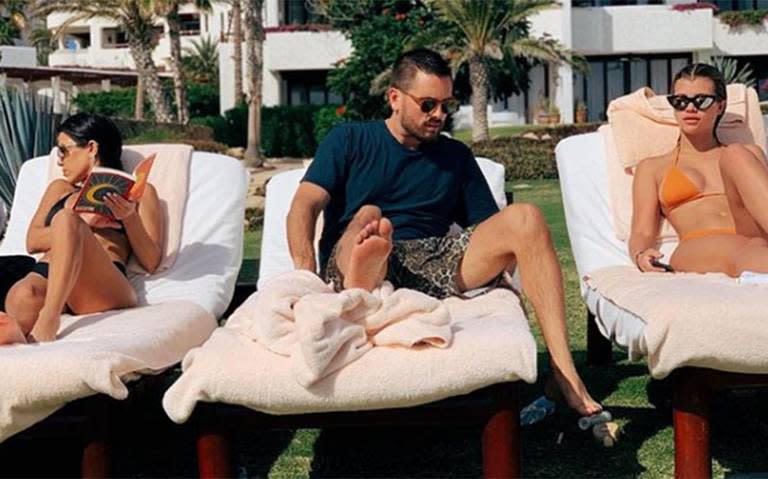 They shared many pictures of this pleasant vacation enjoying their time together.
After her great participation during Los Cabos Film Festival in 2017, last year Nicole Kidman decided to take a vacation and meet the paradisiacal beaches of Los Cabos.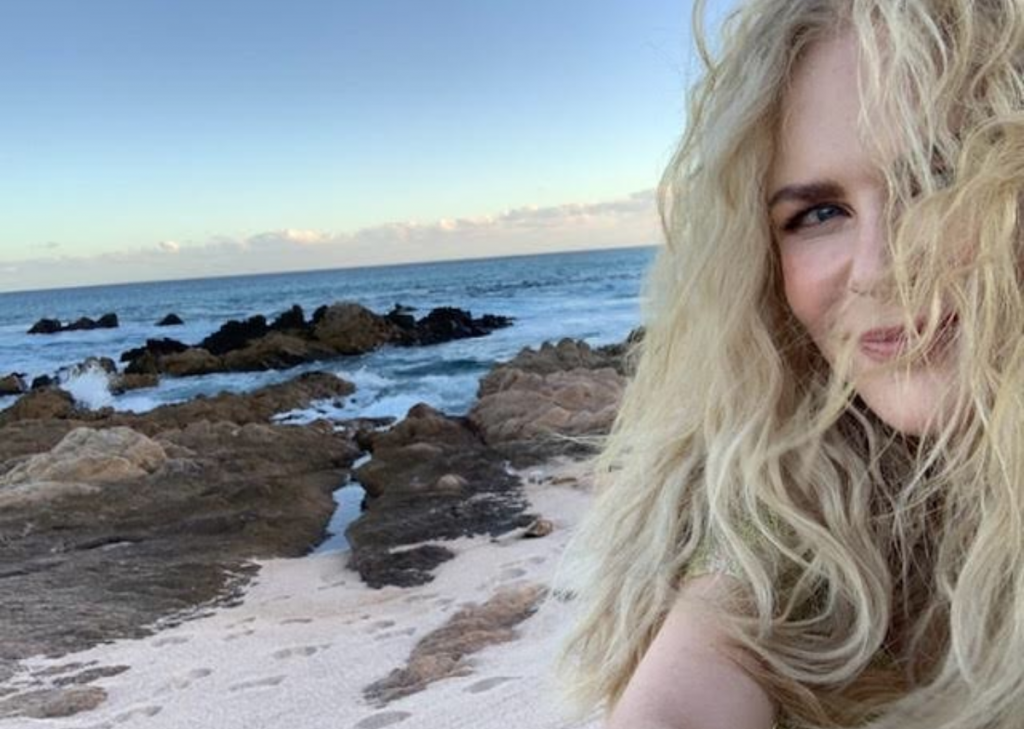 Through her instagram account, the Oscar winner, shared a beautiful sunset, of those that only exist, here in Cabo San Lucas. With her hair curled and ruffled by the wind, the protagonist of Aquaman showed her followers part of her characteristic face without a drop of makeup, matching the natural beauty of the environment that receives her.
Los Cabos is a vibrant place, teeming with nature ́s beauties, filled with fun activities, glamorous nightlife and lavish resorts.
It ́s time to travel as celebrities do!