An appreciation for food is an essential part of Mexican culture. While it is common to typically think of Mexican food as tacos, burritos, chips and guacamole – even though this isn't wrong – there is actually quite a lot more to it. Being at the southern tip of Mexico's Baja California, Los Cabos is home to some of the most delicious seafood. Additionally, because Los Cabos is a rural region with large acres of land for farming, ingredients at restaurants tend to be local and as fresh as can be.
While sitting down for a meal anywhere in Los Cabos is a delightful experience, learning what goes into the making of your food can be even more fun. Thankfully, these three establishments here in Los Cabos are all over it. From picking the ingredients in the restaurants' backyards to diving into the final masterpiece that is your meal, these three farm to table experiences give you the opportunity to do and see it all.
Flora Farms In the foothills of the Sierra de la Laguna Mountains, just a short taxi from San Jose del Cabo, is this magnificent 25 acre farm. Unlike any farm you've been to, this organic-fuelled spot has long been on the must-visit list and even the marriage location for various American celebrities.
Working mainly by hand, Flora Farms grows all of its ingredients naturally. They plant over 100 varieties of vegetable and herbs during the 8 month growing season. With this production, Flora Farms offers 3 cooking classes a week that run all year long. On Tuesdays guests make roasted vegetable tacos, on Wednesdays they make seasonal tamales, and on Fridays they make regional salsas. Sold yet? After seeing how these ingredients play into these delicious recipes, guests are invited to sit down together and enjoy authentic Mexican cuisine together.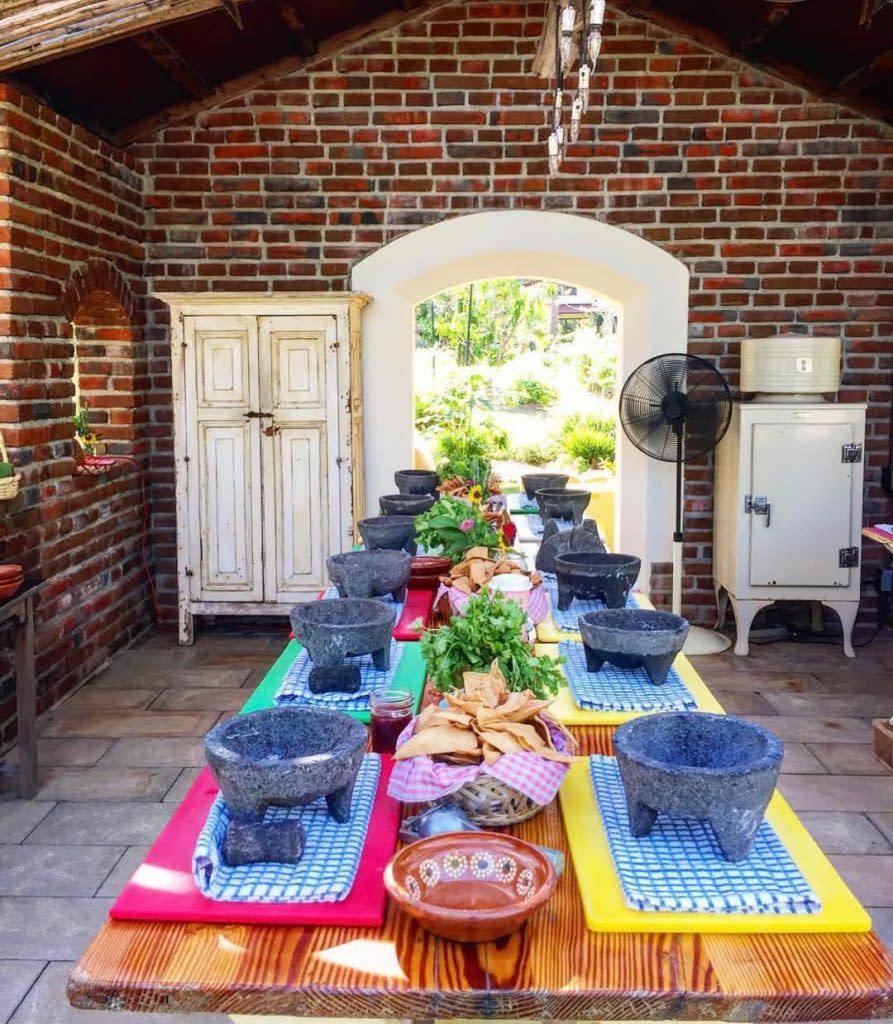 Credit: @florafarms on Instagram
Acre Just a quick drive down the road from Flora Farms is Acre, an entirely separate 25 acres of farm to table magnificence. Acre doubles as boutique accommodation and its heart and soul is the restaurant and bar. Using their farm ingredients to create a globally inspired menu, this unique venue is known far and wide and for good reason. Most items on the menu include something from Acre's large farm, don't miss their seasonal daily farm vegetables dish, a medley of the in-season vegetables of the day. The farm to table quality is even expressed in the award winning cocktails. Bartenders use local, fresh ingredients to strengthen the flavour of the drinks. Ahead of any visit, be sure to take a stroll around the grounds to get a new sense of appreciation for what's about to be in your belly.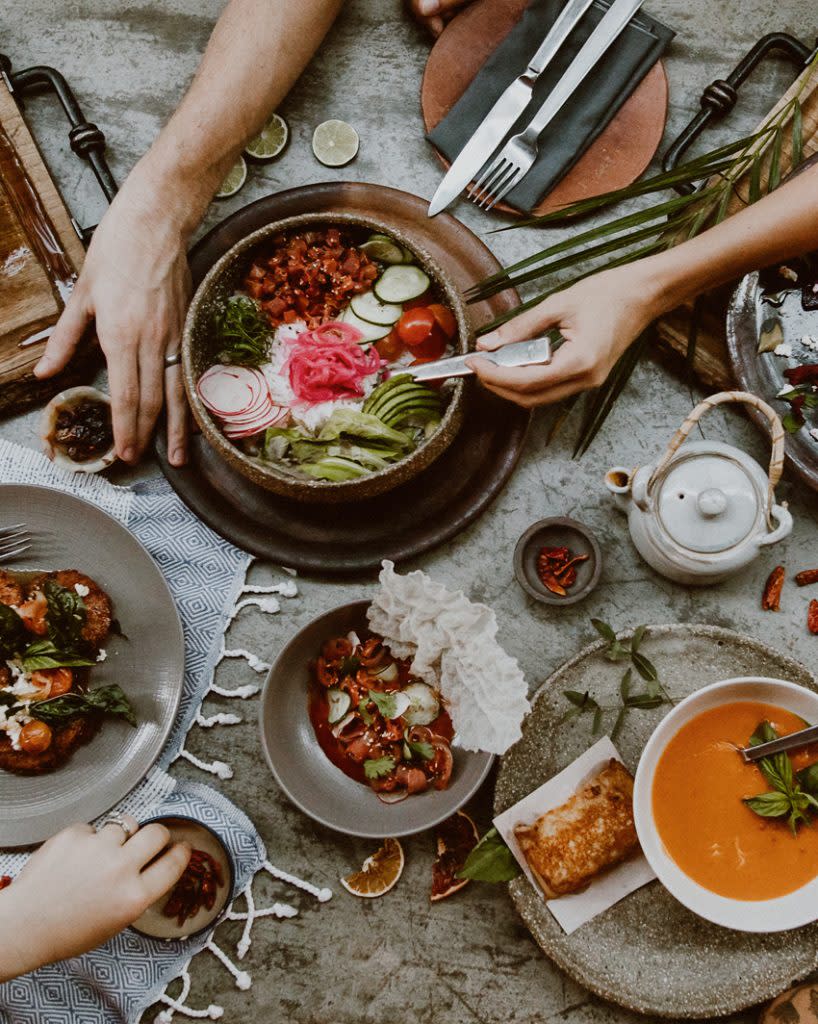 Credit: @acrebaja on Instagram
Los Tamarindos Heading southwest another five minutes is Los Tamarindos, another popular spot where guests have the opportunity to become a farming and cooking expert. There are cooking classes offered in the morning followed by a community lunch with your cooking class peers. While the concept here is similar to Flora Farms and Acre, the vibe is quieter, cosier, and resembles traditional Mexican haciendas. Local ingredients make up the items in your cooking class as well as the delicious menu at the restaurant. Because this farm is small, you can literally see where your food came as the dining area overlooks the garden and farm. And to top it all off? An award-winning mescal, of course.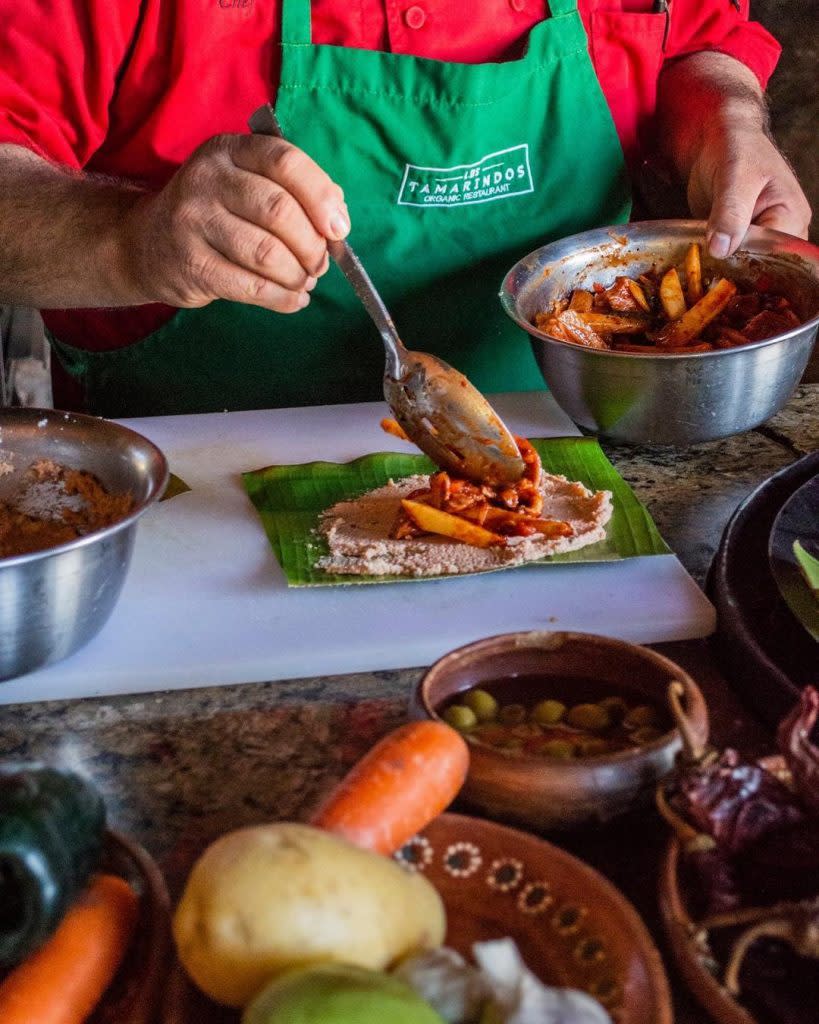 Credit: @lostamarindos on Instagram