For centuries, the work that goes on both above and below the surface of the waters off Los Cabos has been male-dominated. Breaking down barriers from her place behind the helm is Karen Zaragoza. At just 28-years-old, Zaragoza is the only female sailor on the Cabo Adventures sailboat fleet.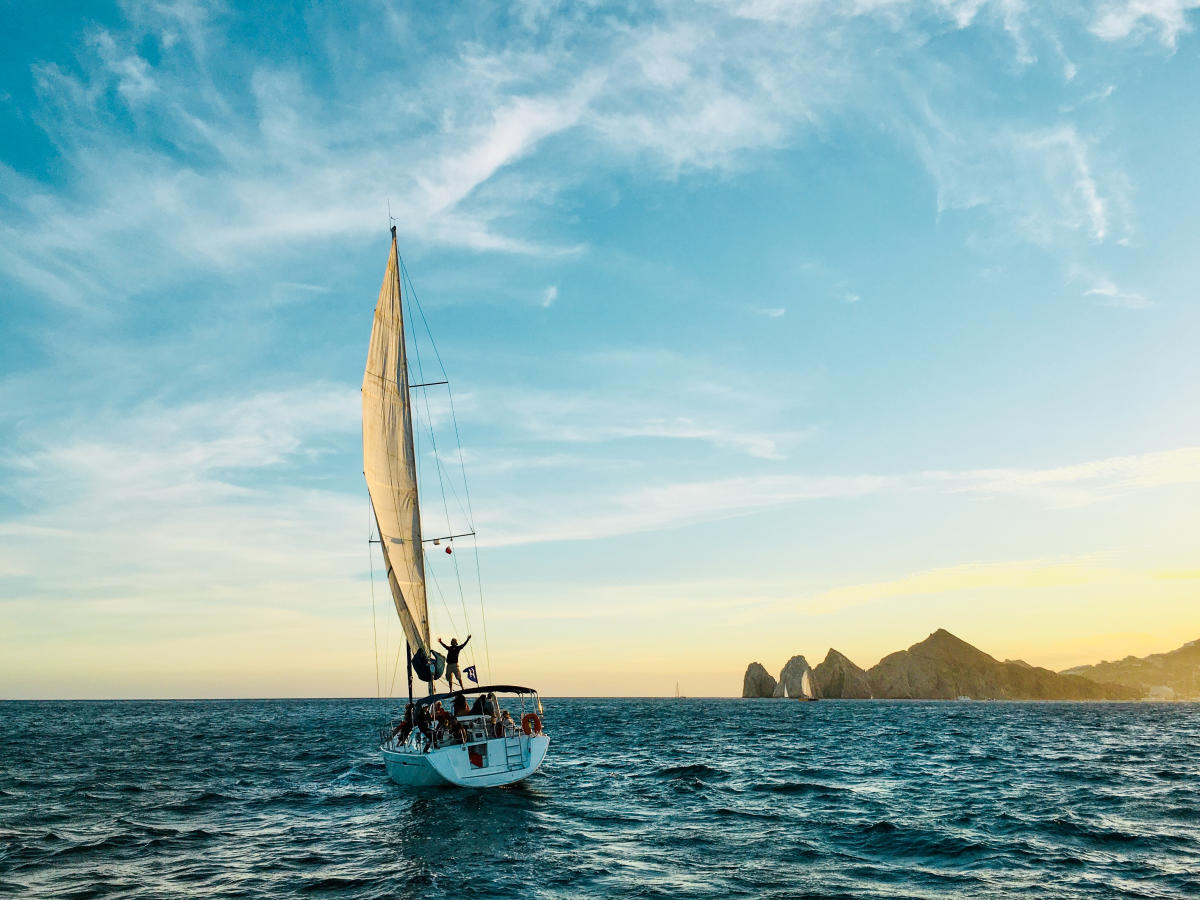 After beginning her career with Cabo Adventures as a professional photographer over a year ago, Zaragoza, a native of León, Guanajuato, in mainland Mexico, challenged herself to learn all she could about sailing. "One of my motivations was professional growth and moving to an area where I could further develop my skills and acquire new knowledge," she said. "At the same time, I saw the opportunity to grow financially, facilitating my goal of saving money for future plans since it wouldn't be easy to achieve as a photographer."
Despite having sailed professionally for less than a year, Zaragoza credits her ability to learn quickly and the teachings of Captain Juan with her mastery of the necessary skills. "What I like most about being a sailor is being able to admire the sea every day and see all the beautiful things in Los Cabos, from marine life to our main activity; sailing," said Zaragoza. "I love having the opportunity to sail every day and continue to learn about how everything on the sailboat works and improve my technique."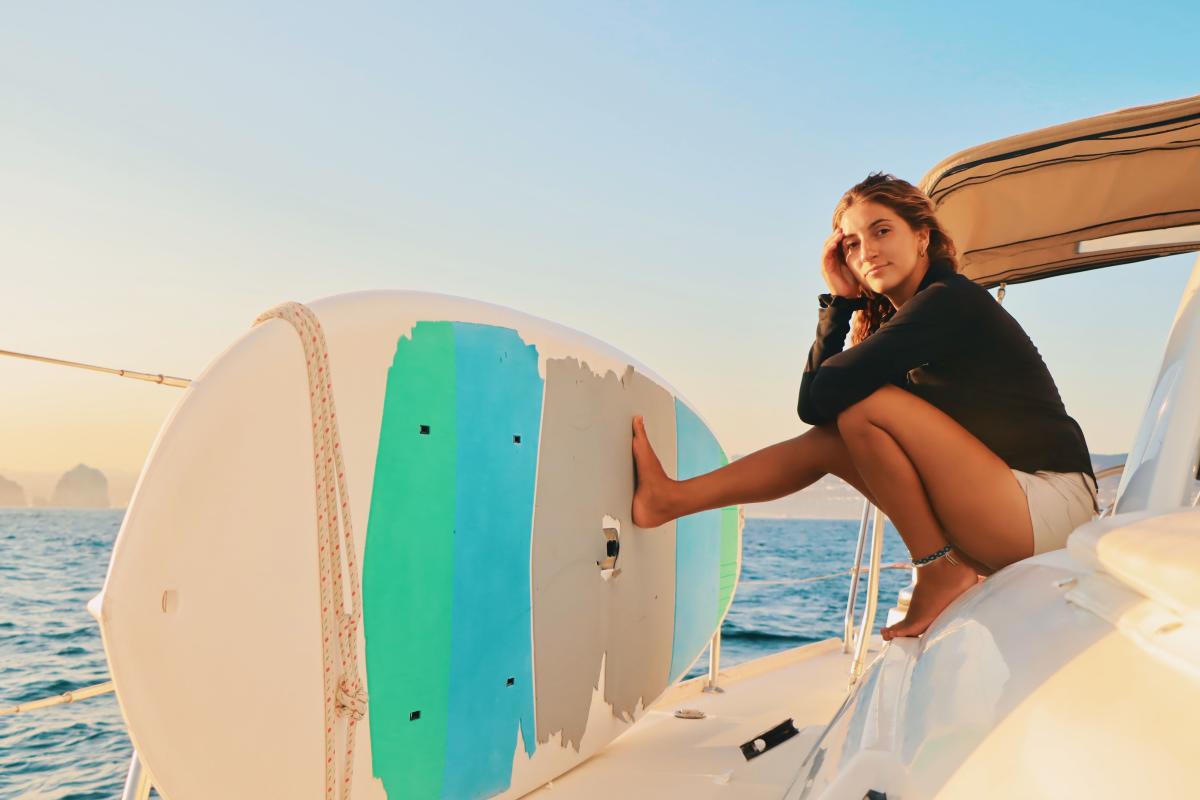 Leading one to three daily tours, Zaragoza's workday begins hours before the first group sets sail. Responsible for cleaning and preparing for a day on the water, the crew must know their sailboat inside and out. Once customers arrive, Zaragoza welcomes them on board, gives a welcome briefing with safety regulations, prepares cocktails and, of course, maintains the sails and lines to ensure a smooth sailing. "I try to give the best of myself and treat customers equally to give the same service that each one deserves and make them feel that it is worth being in one of the most beautiful places in Mexico," noted Zaragoza.

"One of the main challenges has been to break the taboo and stereotype that this job is exclusively for men, that we can carry out the same activities and that we should be recognized equally," said Zaragoza. Her passion for the ocean – and pushing herself to extremes – does not end with her work. When off the clock, she can be found freediving in the local waters, shooting analog photography and baking indulgent desserts. No stranger to thrilling physical challenges, she competed in extreme sports for years including skateboarding and longboarding at a national level.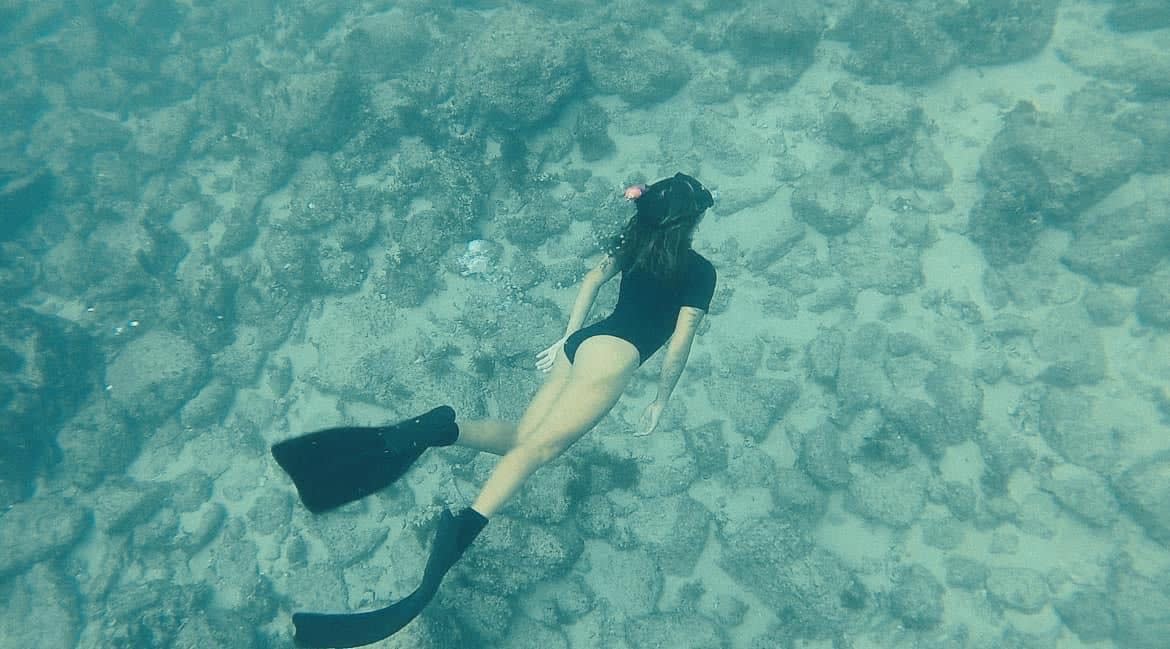 Cabo Adventures hopes to continue building their female crew and offers training opportunities to all staff members who want to learn new skills like sailing. The team now also includes a woman on the scuba diving fleet and a new female photographer joined the sailboat fleet in summer 2022.
Zaragoza hopes her pioneering work inspires women to pursue their own professional dreams. She says, "Every goal set, we can achieve if we have the courage to take the next step. It's difficult at first but everything falls into place and if you're passionate about it, you'll never see it as a job."
For a full list of catamaran tours and sail boating cruises in Los Cabos, click here, or reserve your spot on a Cabo Adventures excursion with Zaragoza.