Mid-December to mid-April is a very special time of year here in Los Cabos, Mexico. Humpback whales migrate to the Sea of Cortez for a few months giving Los Cabos visitors quite the show.
While there are plenty of awesome whale watching tours available through companies like Cabo Adventures and Whale Watch Cabo, there are also opportunities to spot our big blue friends if you're travelling on a budget.
Here are some insider tips on where to hang out in the hopes of seeing one of these majestic creatures breach the water.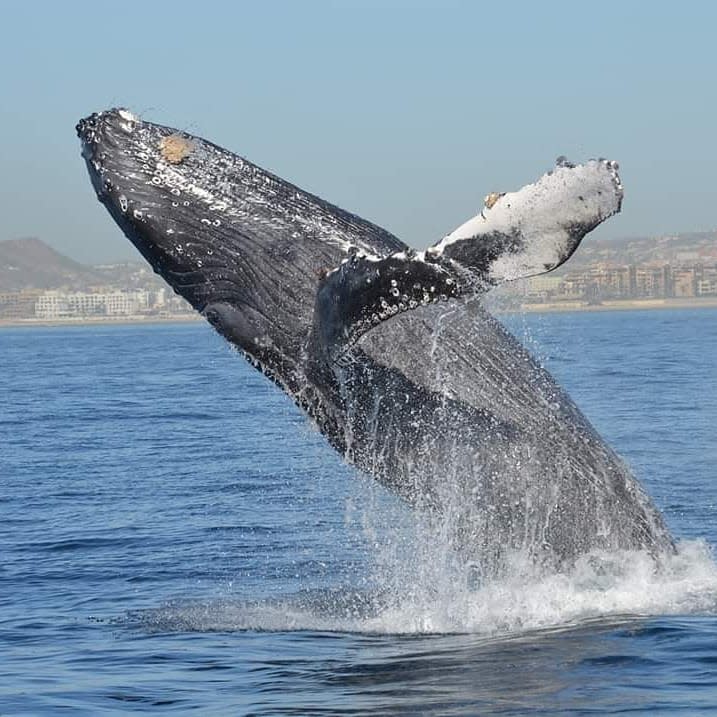 The Pool at Solaz, a Luxury Collection Resort
Nestled along the Tourist Corridor right in between Cabo San Lucas and San Jose del Cabo, Solaz is the perfect place to catch a humpback in action. With an infinity pool overlooking the clear blue ocean spreading for endless miles, you're bound to spot these creatures in their natural habitat. Grab a refreshing cocktail from the bar next to the pool and take in the stillness and perfection of your surroundings as you wait to come across one of these exceptional animals.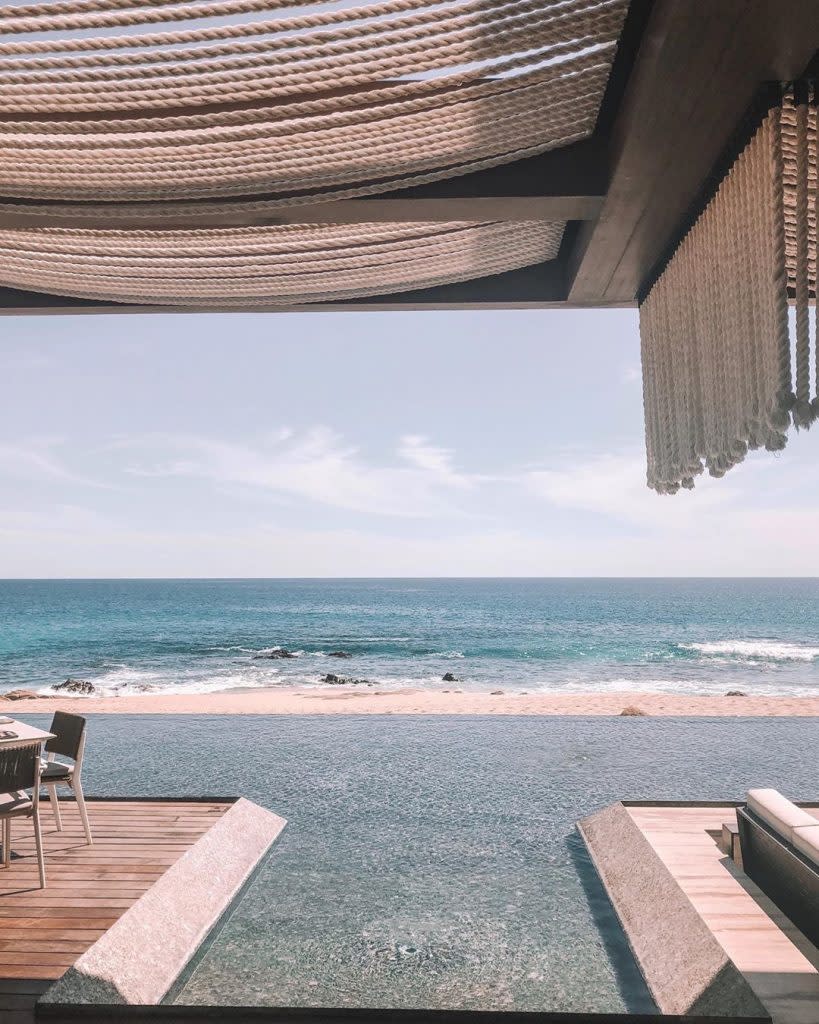 There aren't many places in the world you can walk out onto your back patio and have an ideal view for whale watching. Thanks to Pueblo Bonito Sunset Beach, this rarity is actually quite the norm. Pueblo Bonito Sunset Beach is built upwards against an enormous rock formation giving every room a perfect view of the vast ocean. If you're really looking to level up your whale watching, book yourself into a suite with a personal jacuzzi on your patio.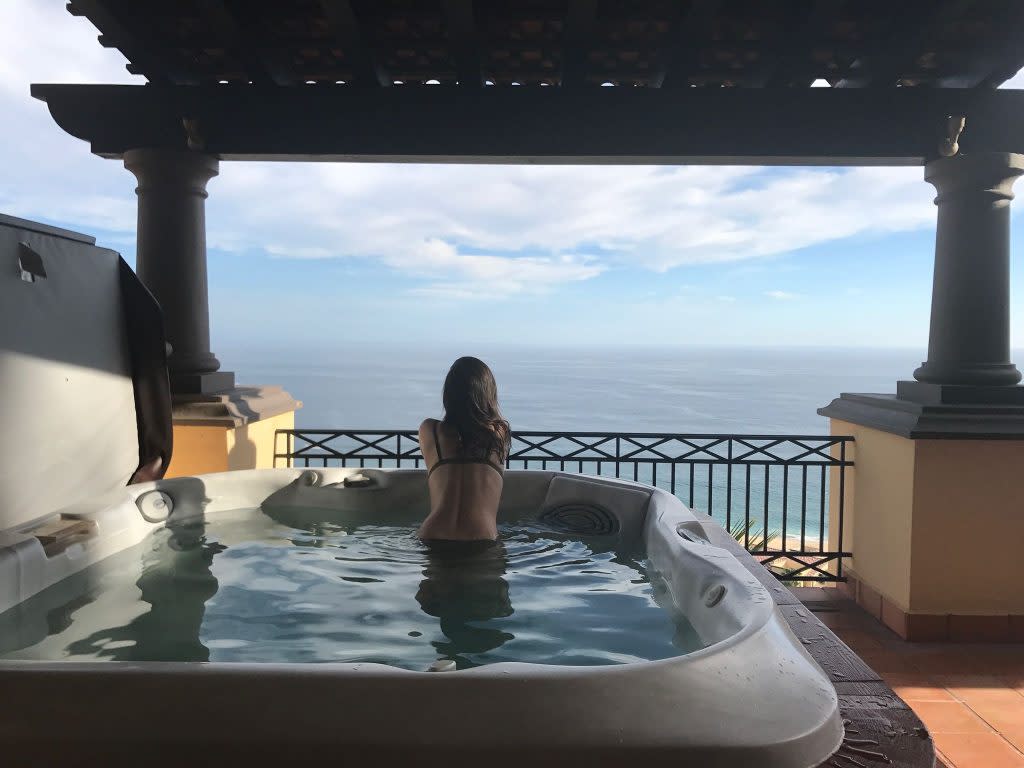 One of the incredible things about Los Cabos is the ability to enjoy fine dining right next to the beach. The resorts and restaurants located along the coast make for some of the most stunning views you could imagine from orange and pink sunsets to the resort's architectural beauty and the glistening ocean.
Iconic restaurant Sunset Monalisa has a particularly nice view for whale watching as it is built onto a part of the coastline that sticks out towards the water. With romantic dim lighting, the colourful sky in the background and delicious food on your plate, there isn't much that can make a dinner at Sunset Monalisa better…unless you see a whale breaching in the background of course.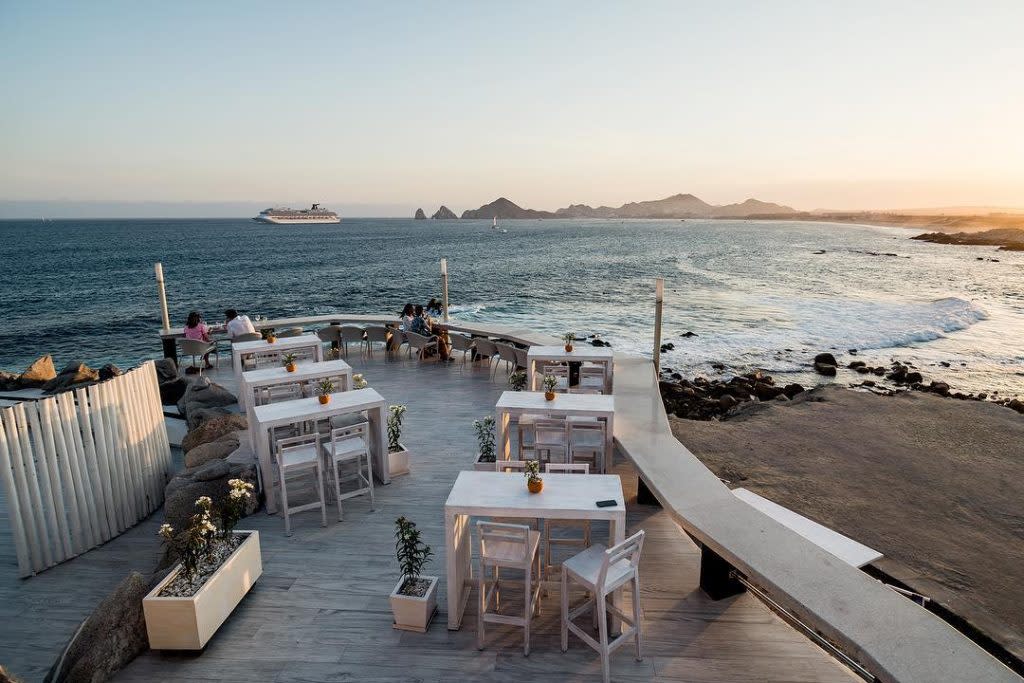 Known for having one of the best views in all of Los Cabos, The Rooftop at the Cape is easily one of the best spots for whale watching in the region. Get your hands on these Cabo-famous hand-crafted cocktails and enjoy some authentic Mexican bites at an outdoor table. Make sure to have your camera ready and your eyes on the prize because the chances of catching a humpback in action from The Rooftop are more likely thank you think!