While flowers and chocolates may suffice for some love stories, when it comes to your Valentine, we understand that nothing but the very best will do. Instead of the same, old dinner and a movie, sweep your one and only off their feet and transport them to Los Cabos, a romantic paradise.
The year-round beautiful weather, stunning views of the Pacific Ocean, and majestic landscape found in Baja California Sur are intoxicating and a long list of luxury resorts have opened recently, ready to pamper every type of traveling couple. 
Whether your ideal date is an adrenaline-inducing adventure, a relaxing day refreshing at the spa, or a dinner prepared by a world-class chef, you'll find it in Los Cabos. Find inspiration for your most memorable Valentine's Day yet by reading more about the romantic experiences available in Los Cabos.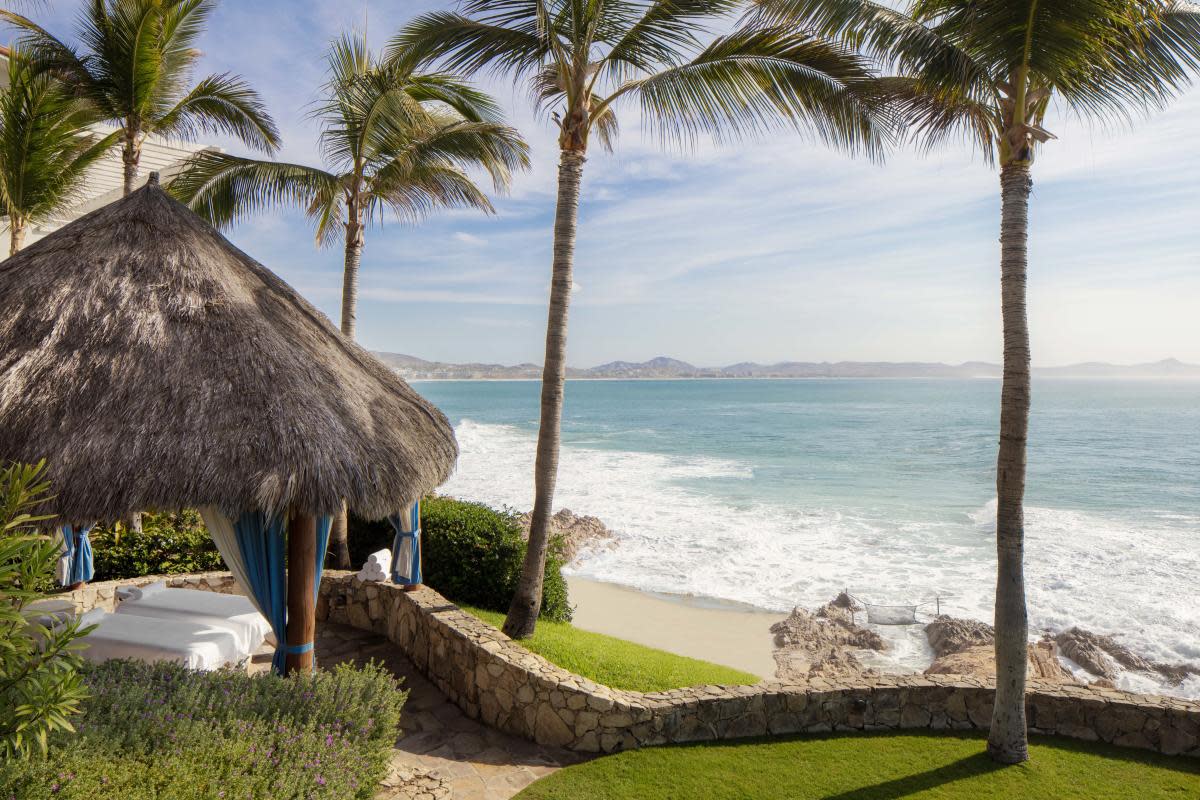 There is no shortage of upscale spas in Los Cabos but the secluded paradise of One&Only Spa Palmilla is the cream of the crop. The original luxury resort in the area, One&Only was only accessible by yacht or plane when it was built in 1955 and its careful attention to privacy and discretion has made it a favorite among Hollywood stars ever since. Couples can retreat to private villas nestled within lush tropical gardens outfitted with air-conditioned massage pavilions, outdoor rain showers, whirlpool baths, and daybeds big enough for two.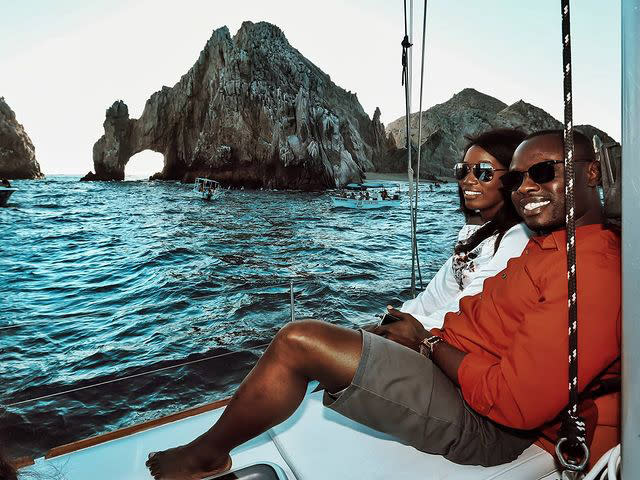 Show your love a thrilling night filled with jaw-dropping sights of the Los Cabos coastline. Set sail on a private tour around Cabo San Lucas Bay that takes you past Lovers Beach, a sliver of sand between dramatic limestone formations where the Sea of Cortes and the Pacific Ocean meet. Up the romance by booking an evening sailing with All Ways Cabo Boats where guests enjoy a glass of bubbly as the setting sun sends spectacular colors across the sky and sea. Larger groups of loved ones can book a private sunset charter to celebrate special milestones on Tu Enamorado's wood-paneled yacht. The 2.5-hour sailing includes a three-course meal, a premium open bar, and stunning views.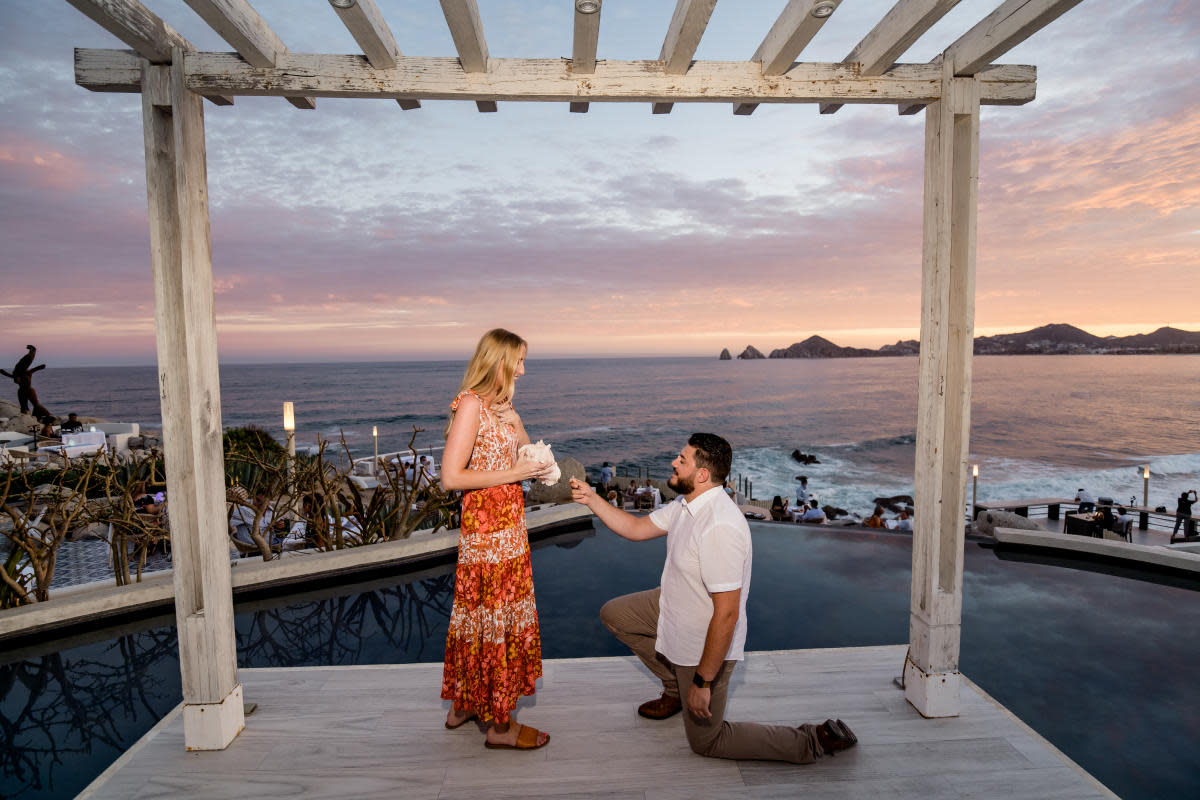 The hardest reservation to snag in Los Cabos is at Sunset Monalisa, with good reason. Carved into a cliff overlooking the Bay of Cabo San Lucas, the iconic restaurant has been host to proposals, weddings, and anniversaries for more than fifteen years. Sunset Monalisa's multi-tiered, open-air layout offers unobstructed ocean views from nearly every table, setting the stage for an unforgettable evening with your sweetheart. 
Couples in Cabo San Lucas can dine on fresh seafood to a chorus of crashing waves at Waldorf Astoria Los Cabos Pedregal's El Farallón. Boasting the most extensive Champagne menu in Los Cabos, the romantic restaurant presents the day's menu market style, with a selection of red snapper, lobster, dorado, and striped bass displayed on a bed of shaved ice. 
Spice up date night in the Tourist Corridor with dinner at Árbol. Mumbai-born Chef Anand Singh cultivated coastal culinary traditions by working in the Maldives, Seychelles, and the United Arab Emirates, adding exotic flavors of the Far East to Los Cabos' coastal cuisine.
To experience an elevated, authentic taste of Baja California Sur, book a table at Toro Latin Kitchen & Bar in Cabo San Lucas. Latin music serenades visitors as they enjoy inventive takes on traditional recipes paired with fine wine. For an extraordinarily romantic evening, ask to be seated on the terrace outfitted with a whale fountain, lush garden, and ocean views.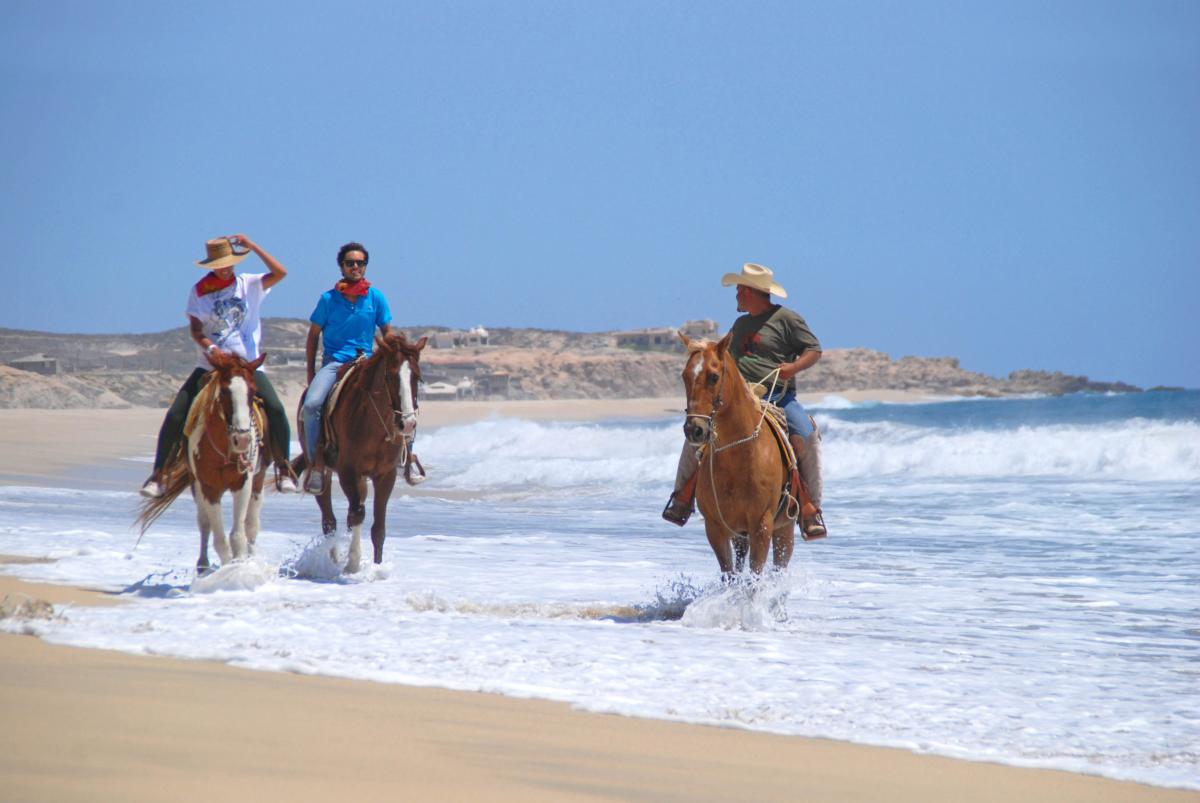 Adventurous couples can ride horseback along the oceanside cliffs, lush desert ranges, and untouched beaches of Baja California Sur. Private tours led by Carisuva unlock the rugged terrain beyond the luxury resorts, allowing visitors the freedom to explore the seemingly endless desert landscape in a safe, sustainable way. Daring duos who hit the canyon trails will be treated to an up-close look at exotic desert flora, fauna, and wildlife when riding with Cactus Tours – those visiting from January to March may even spot whales migrating along the shoreline.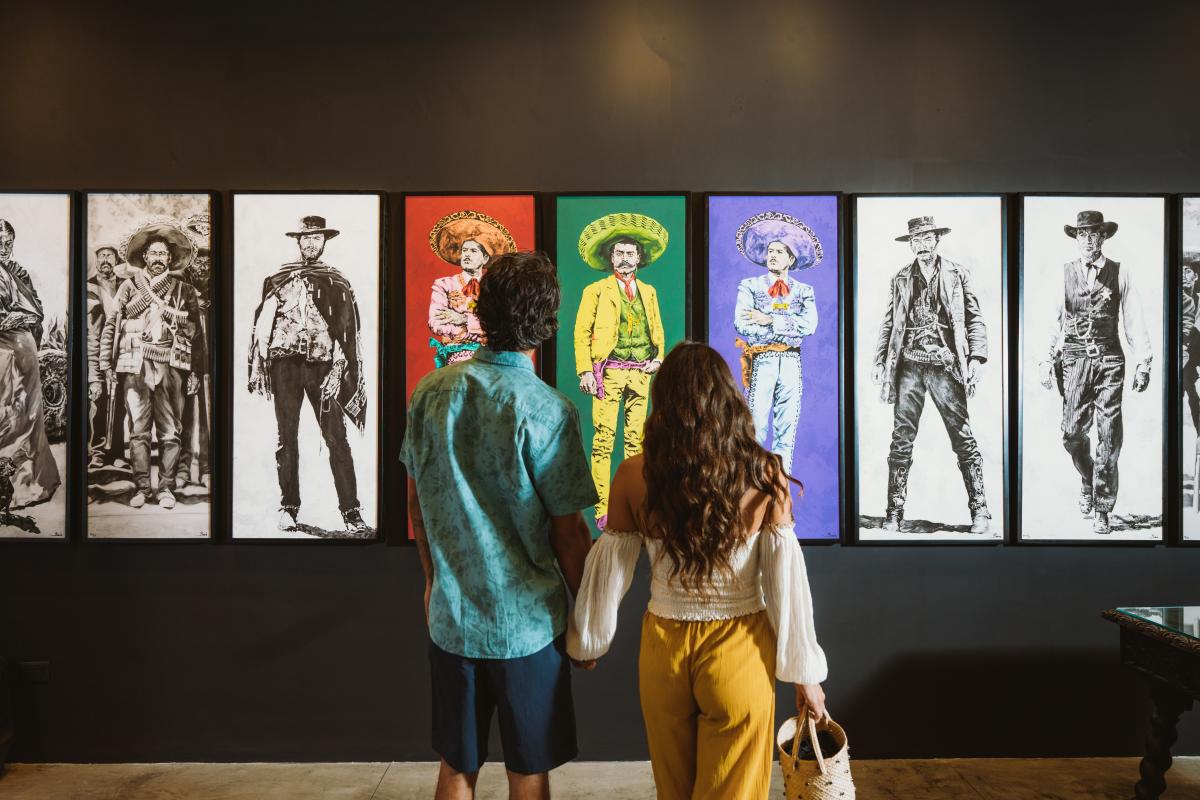 Alongside your beloved, indulge in the rich culture of San Jose del Cabo. Wandering the cobblestone streets hand-in-hand, pairs can survey the art galleries and stop at a corner bistro for a glass of wine. After working up an appetite by walking around the Art District, visitors can mingle with gallery owners at the La Lupita Taco & Mezcal, as they wash down more than twenty taco flavors with locally-made Mexican agave liquor.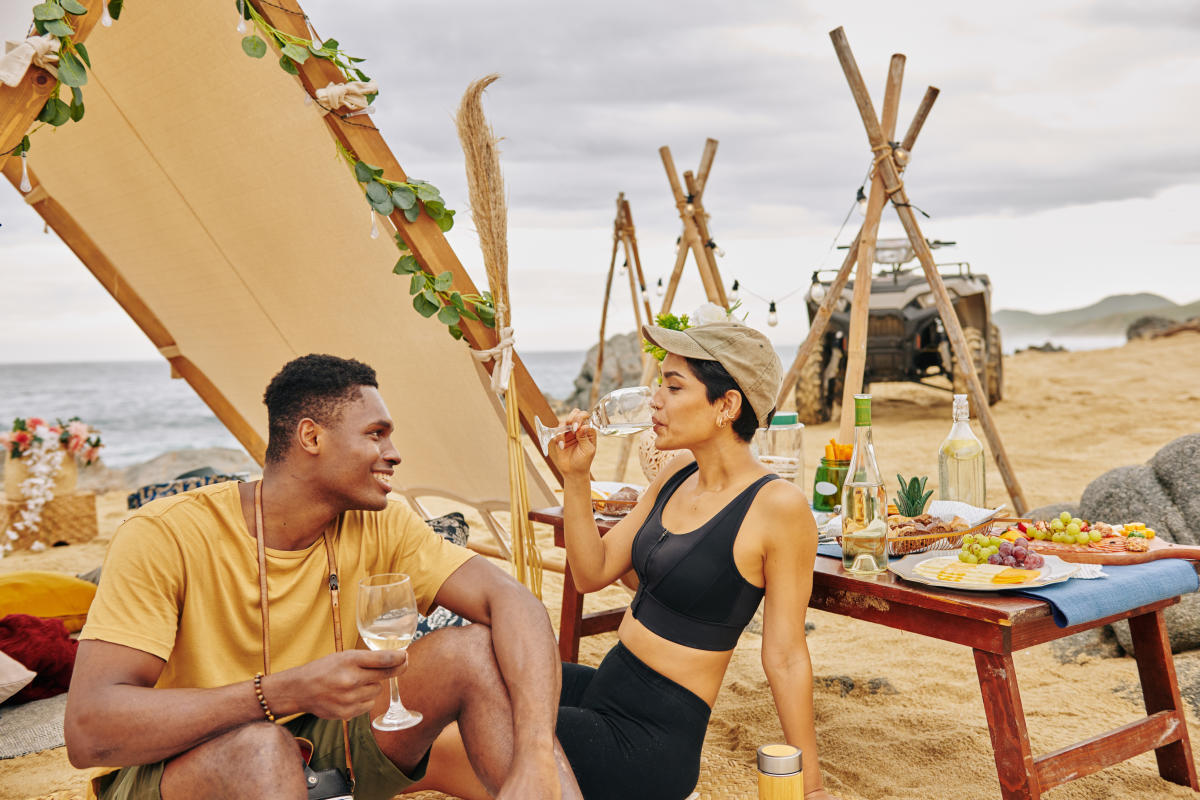 Slip off to a secluded beach for one-on-one time with your one and only. Guests of luxury resorts like Nobu Los Cabos can plan elevated private picnics with bonfires, fireworks, and tequila tastings, and those staying at Chileno Bay Resort are treated to a special chef's menu along the resort's secluded strip of sand. Local small businesses specializing in stylized, pop-up picnic experiences like The Picnic Cabo and Teepee Adventure Cabo San Lucas can assemble photo-ready platters of charcuterie and desserts for your special occasion. 
Fall in love with Los Cabos by booking your romantic getaway.