There's no better place to disconnect from your worries and reconnect with nature than in Los Cabos. From the sparkling Sea of Cortés to the peaks of the Sierra Cacachilas, the 20-mile corridor is brimming with outdoor overnight experiences for rugged explorers as well as those who prefer less rustic accommodations. Read on to learn more about the camping and glamping opportunities in Los Cabos. 
Camping
Ready to rough it in the Baja desert or wake up on an uninhabited island? Los Cabos is home to the expeditions on every outdoor adventurer's bucket list.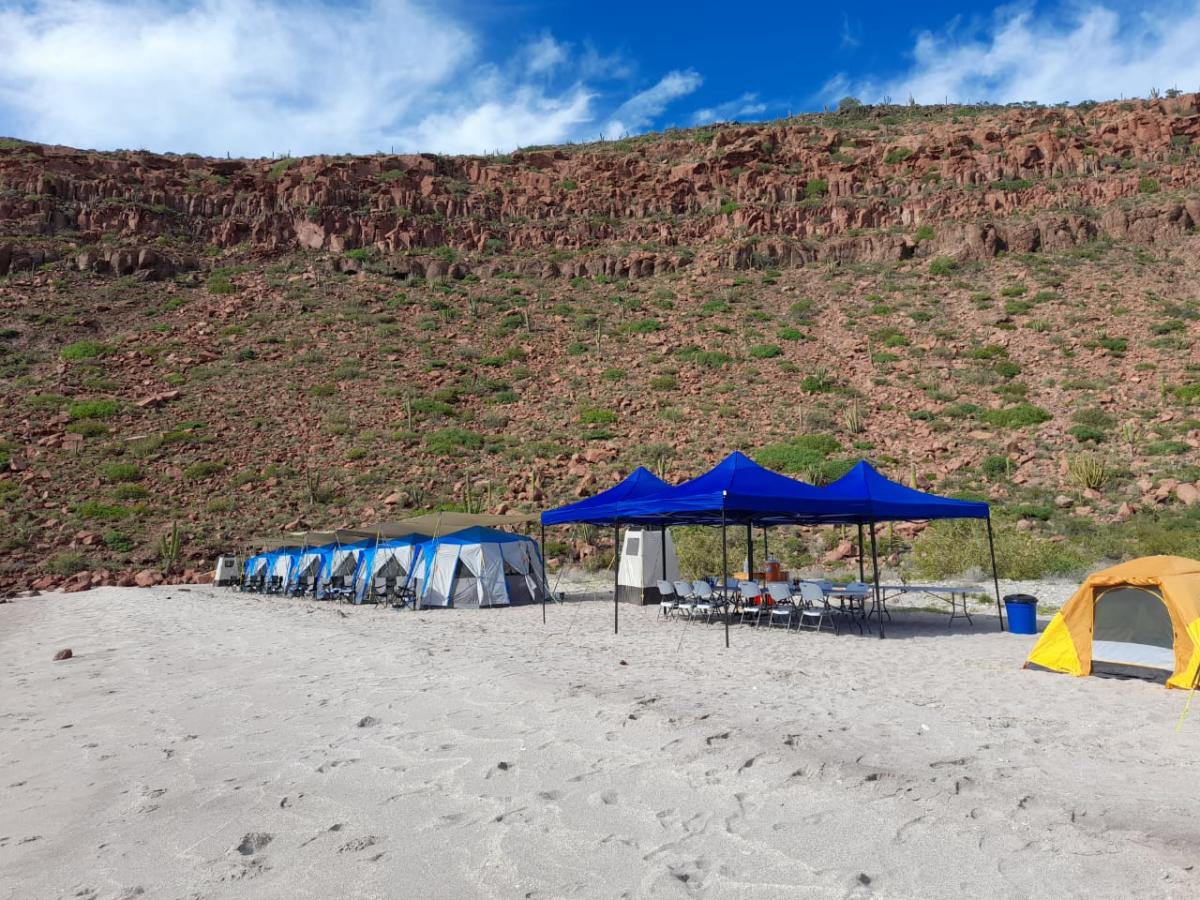 Among the long list of once-in-a-lifetime experiences offered by Baja Expeditions, is the chance to spend the night at a minimum-impact base camp on the shore of Espiritu Santo Island. Only 18 miles from La Paz, the island was saved from development by Baja Expeditions' founder who donated the island to the people of Mexico as a national park. From the campsite, visitors can kayak, swim or scuba dive in the Sea of Cortés.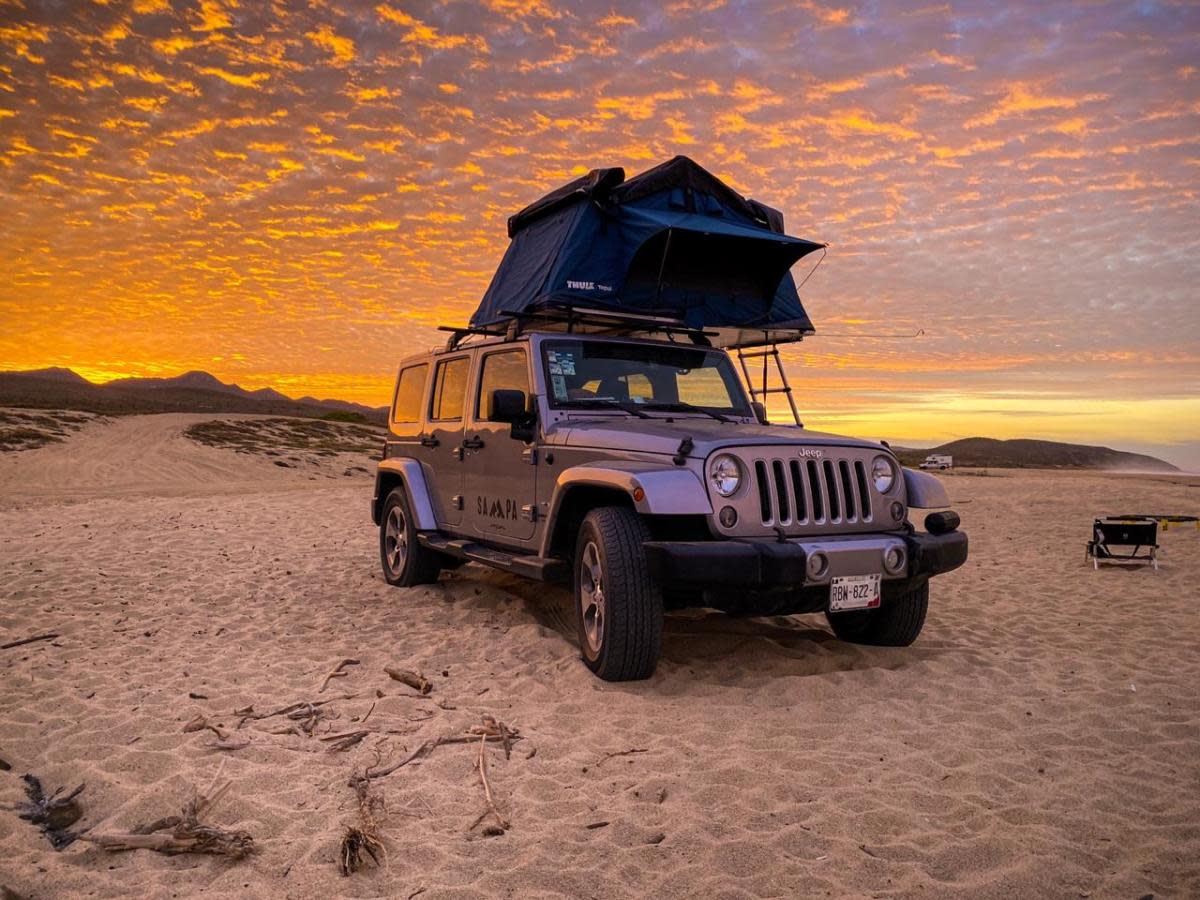 Take the adventure off road with Sampa Explore. Choose from Jeep Wranglers, pickup trucks and Bukhara's that are fully-outfitted with roof tents, cooking and camping gear, and adventure essentials such as first aid kits, coolers and umbrellas. Rentals can be upgraded to include speciality sporting equipment like kayaks, mountain bikes or fishing kits, as well as portable stoves, firewood and camping tables. The path is yours to choose but the Sampa team provides recommendations for camping spots on their website. 
Glamping
Bypassing the traditional campfire and pop up tent for a real bed and swanky amenities, glamping combines the great outdoors with the comforts of home.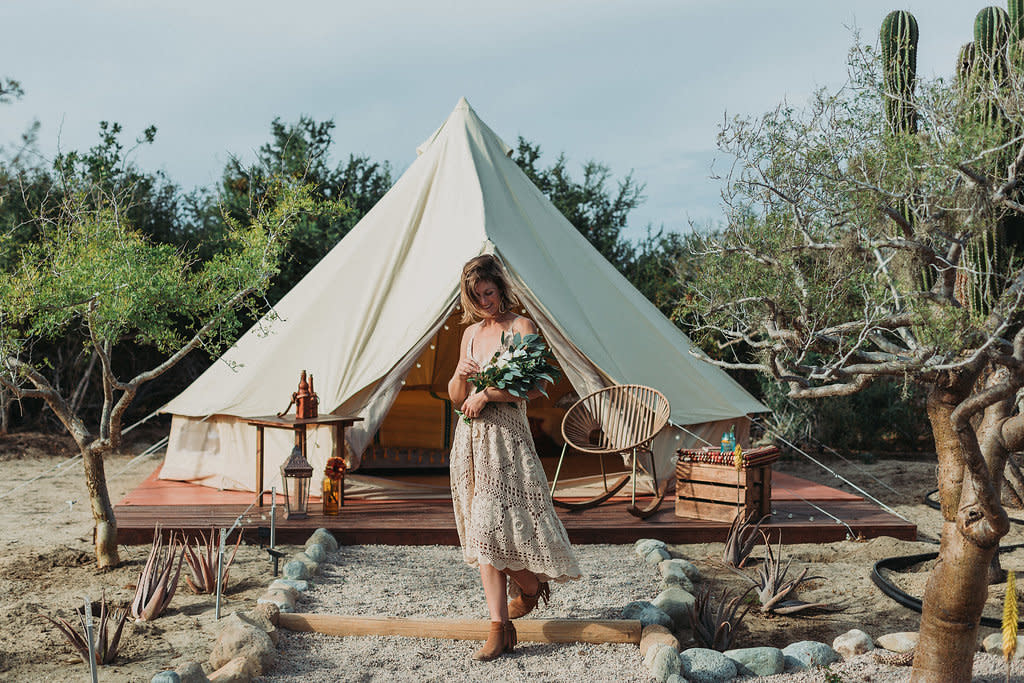 Ten minutes from Todos Santos, Gypsy Canyon is outfitted with rustic-meets-chic decor nestled within a cactus grove. The campsite is an easy walk from the beach and features sweeping gardens, an ocean view yoga studio, a kitchen stocked with cooking utensils, private showers and outdoor hammocks. After a night of family-friendly activities around the bonfire, guests can drift off to sleep with the sound of waves crashing in the distance.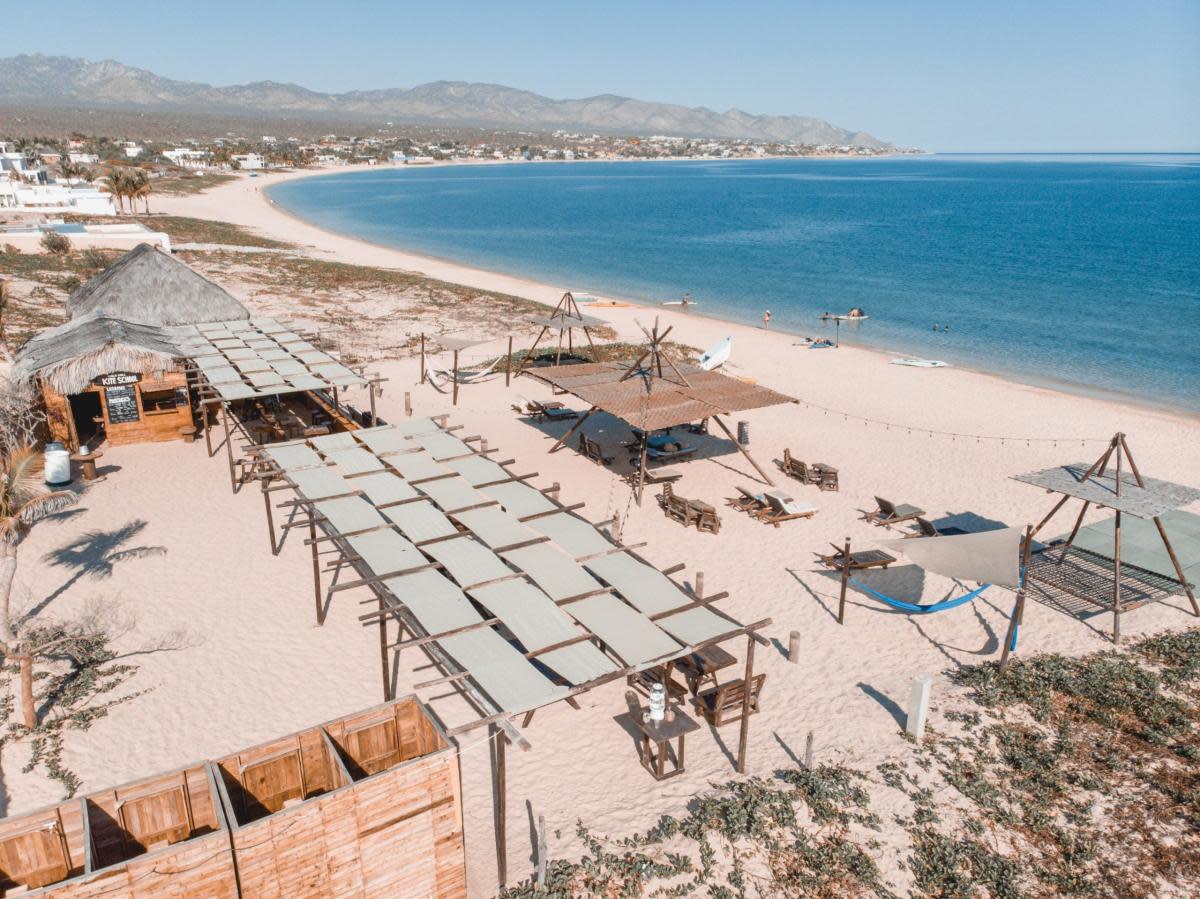 A soothing oasis overlooking the island of Jacques Cousteau, Chilo Chill boasts an ocean view from every tent. Guess accommodations have private bathrooms and terraces, screen windows, WiFi and electricity, and offer the choice of one king or two queen beds. During the day, guests can attend the property's kitesurfing school, cruise the shoreline on electric bicycles or unwind at the Chilo Beach Bar. Chilo Chill guests have access to the property's kayaks and paddle boards and can take scuba diving lessons before ending the day with dinner at the oceanfront restaurant.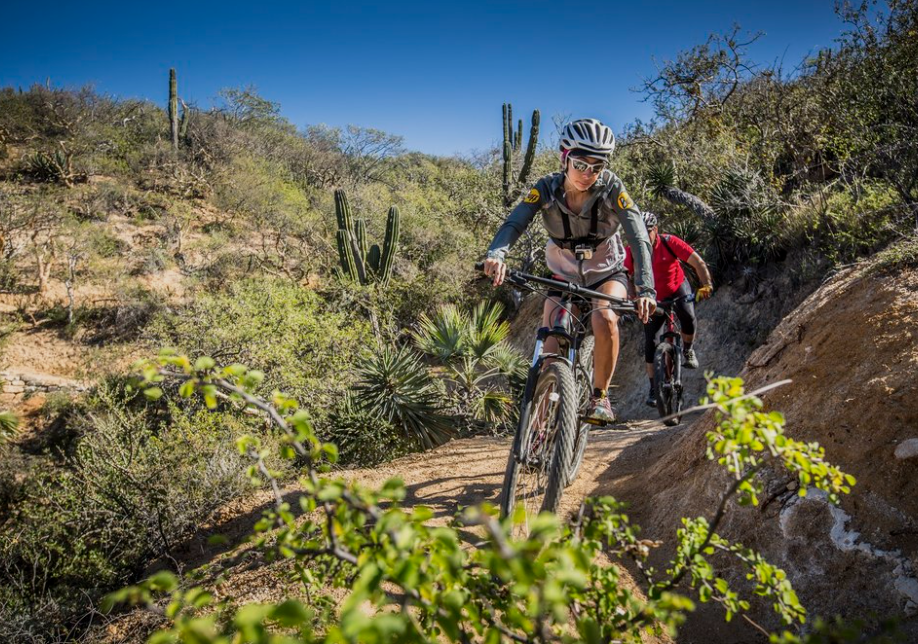 For an all-inclusive, holistic experience, travelers can book a stay at Rancho Cacachilas. World-class trails for biking, hiking and running snake across the working ranch and take thrill-seekers past abandoned mines and breathtaking natural scenery. Stays at the eco-friendly guest ranch include three meals a day of locally-sourced organic culinary delights, one adventure activity each day and a certified, bilingual guide. Guests can rent mount bikes on-site but are encouraged to bring all other gear, including water bottles, as the ranch is low waste and plastic-free.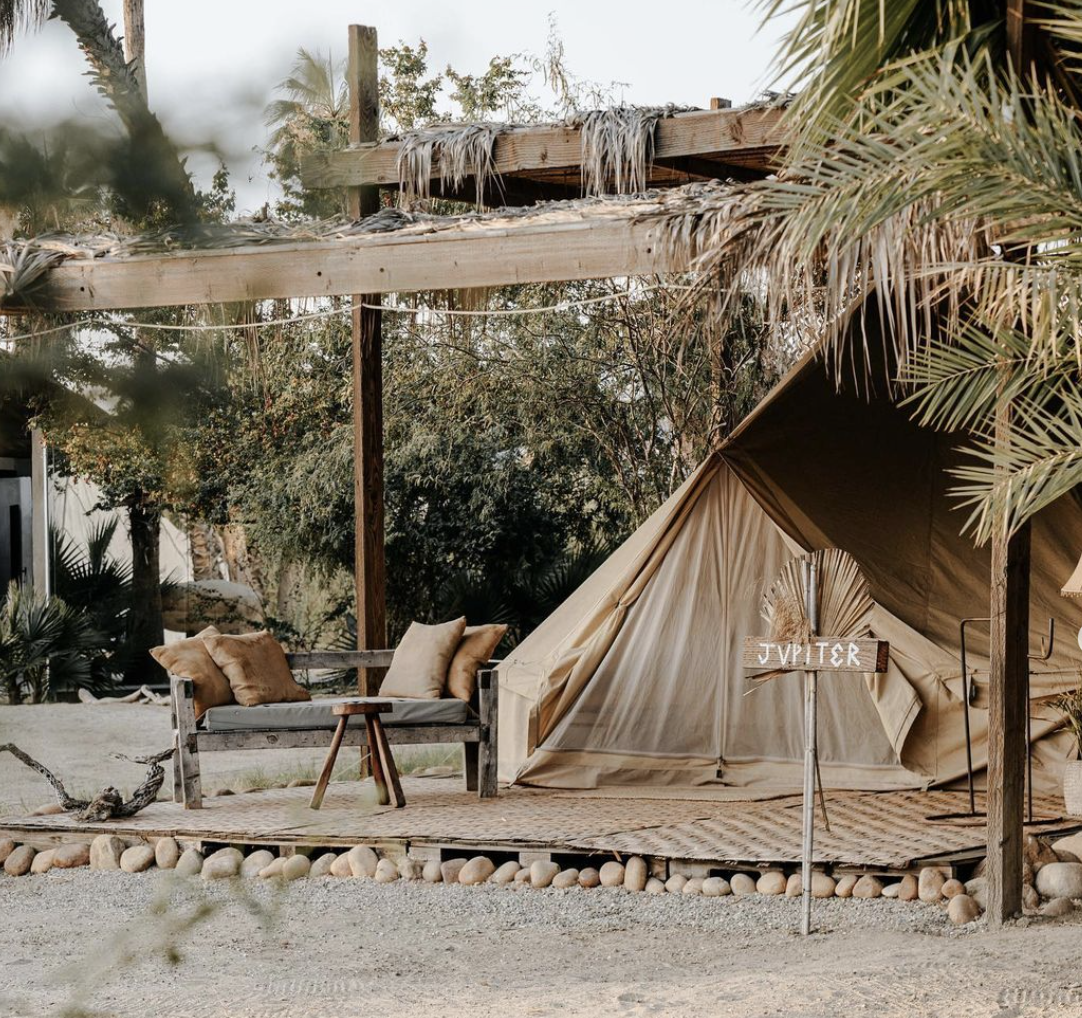 Abandoned and reclaimed construction cranes carve out a distinctive profile in the desert outside of San José del Cabo, signaling to visitors that they've reached Crania Reclaim Camp. Bell and bedouin canvas tents are outfitted with modern necessities that allow guests to comfortably drift off to the sound of crashing waves. The camp offers outdoor yoga classes, moonlit dance parties, and creative art workshops helping guests connect with nature and themselves.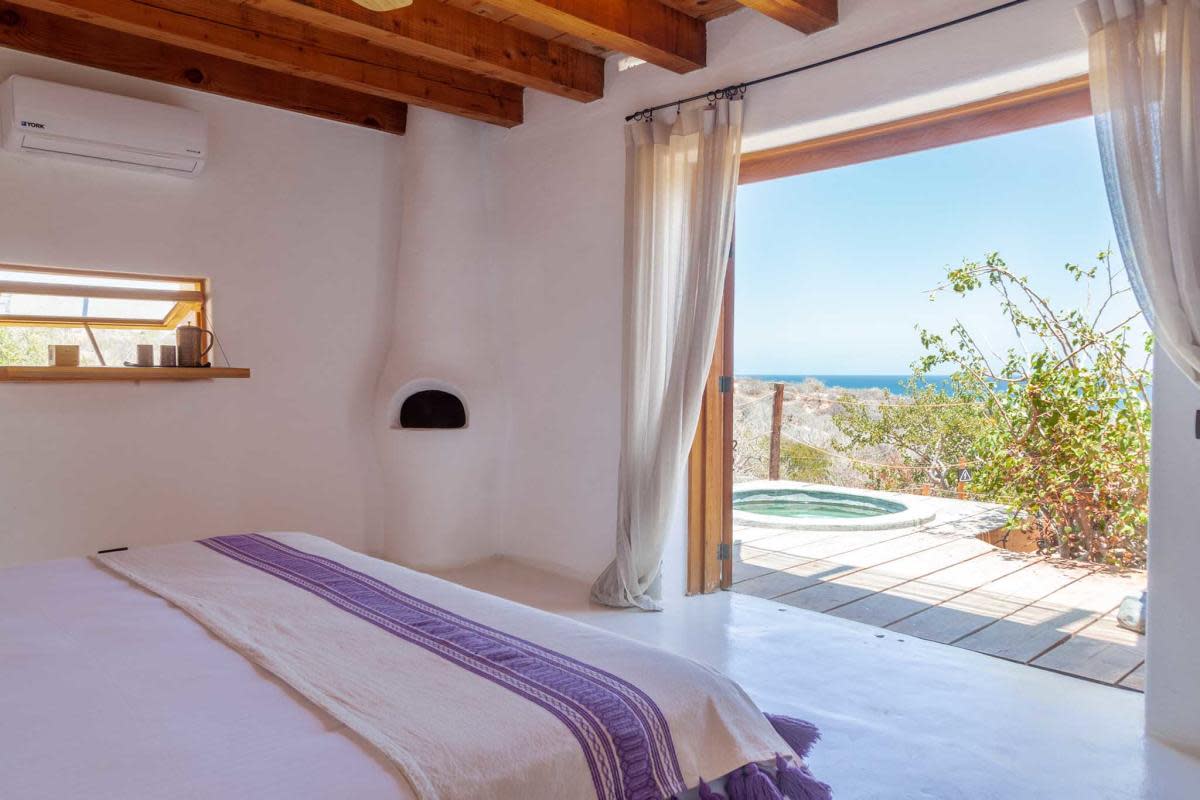 Travelers looking to disconnect without sleeping outside can check into The White Lodge on Los Cabos' peaceful East Cape. Overlooking the Sea of Cortes, the sustainably-built private cottages are nestled harmoniously into the surrounding landscape. The lodge's ZENICA Ancestral Spa heals the physical body as well as the mind and spirit with traditional rituals and ceremonies. Guests can rent electric bikes and surf at the famous Santa Helena Beach, just a few minutes from the property.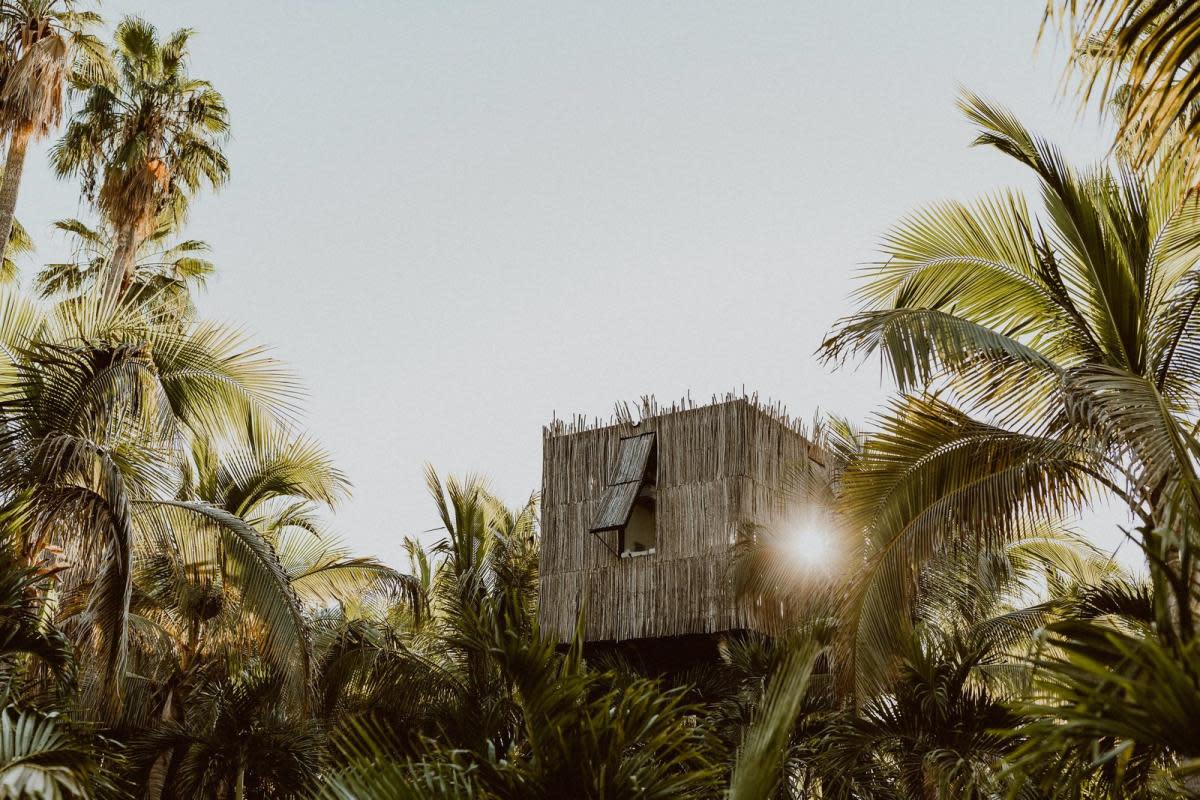 Nestled in a canopy of palm trees, each treehouse at ACRE is accessible via its own foliage-trimmed path and offers complete privacy from the property's popular restaurant and bar. Treehouses come equipped with king beds and secluded patios, ideal for sipping small-batch mezcal as the treetops rustle in the breeze.
Read more about camping and glamping in Los Cabos.