Do you remember those days of singleness when you were planning a trip heading to the beach? Satisfy your own desires was your exclusive concern, but If you got married maybe things and needs have changed quite a little especially if you have kids.  Don't worry, in Los Cabos, you will find a luxury getaway with action-packed kids' clubs and opportunities for a real indulgence for all family members.
The best family resorts in Los Cabos don't offer just a place to spend your holiday, but a spot to let you share a truly fun and unique experience with your munchkins. They offer facilities, amenities, and services that cater to both needs, parent and children.
You can equally partake in the fun with your little ones, or easily enjoy a private time for two, while they have fun in some amazing kids club.
We list 3 of many family resorts in Los Cabos specialized in making kids happy and also you!
1.- HYATT ZIVA
Located on the tip of Baja Peninsula with spectacular views of the Sea of Cortez, Hyatt Ziva Los Cabos is an all-inclusive all-ages oasis with a distinct Baja flavor. This Cabo luxury resort features magnificent suites with ocean views, four spectacular pools, two hot tubs and its signature KidZ Club, included a comprehensive program of supervised activities for young vacationers.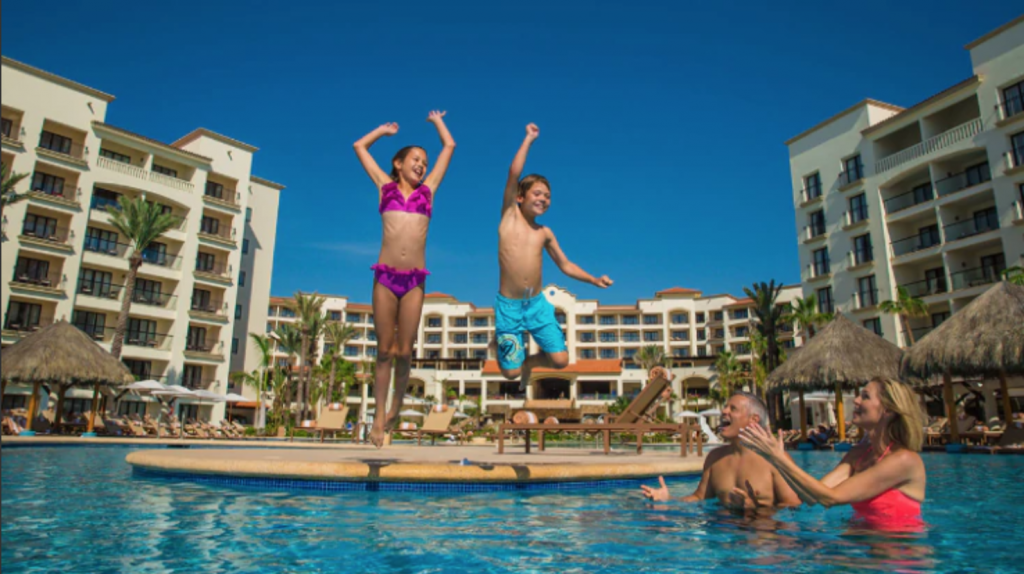 Kids 4 to 12 can revel outdoors in the kid's pool playing games like water polo, or go down one of the 5 slides found in the mini waterpark.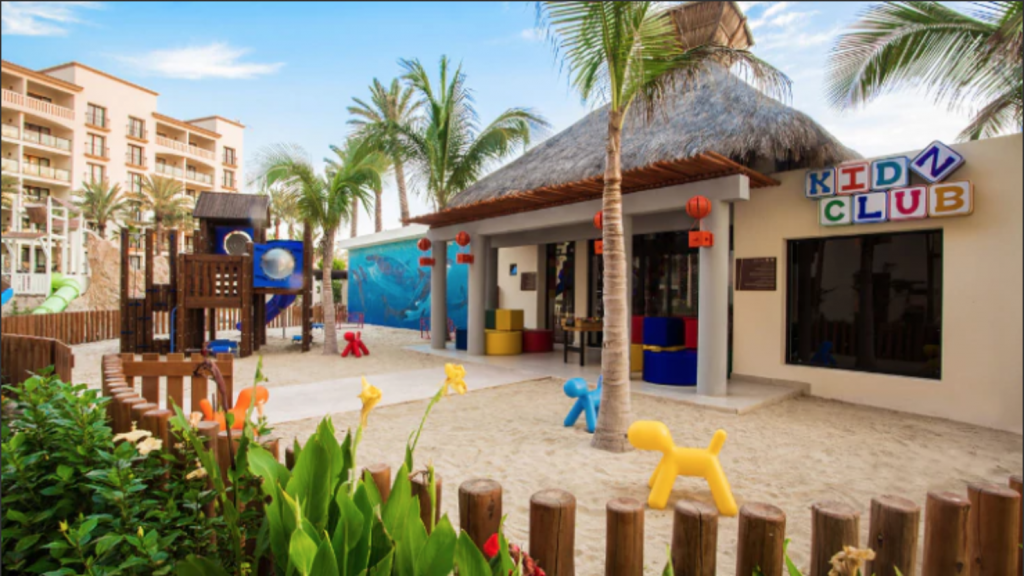 An outdoor sanded playground includes a jungle gym, motorized mini cars, and tricycles. Cool down inside the KidZ Club where children will enjoy table and board games along with arts and crafts.
2.- ROYAL SOLARIS
It is a magnificent oceanfront resort with a Mexican hacienda style and beautiful gardens, pools and 390 rooms, strategically designed horseshoe to provide easy and quick access to all areas and hotel services.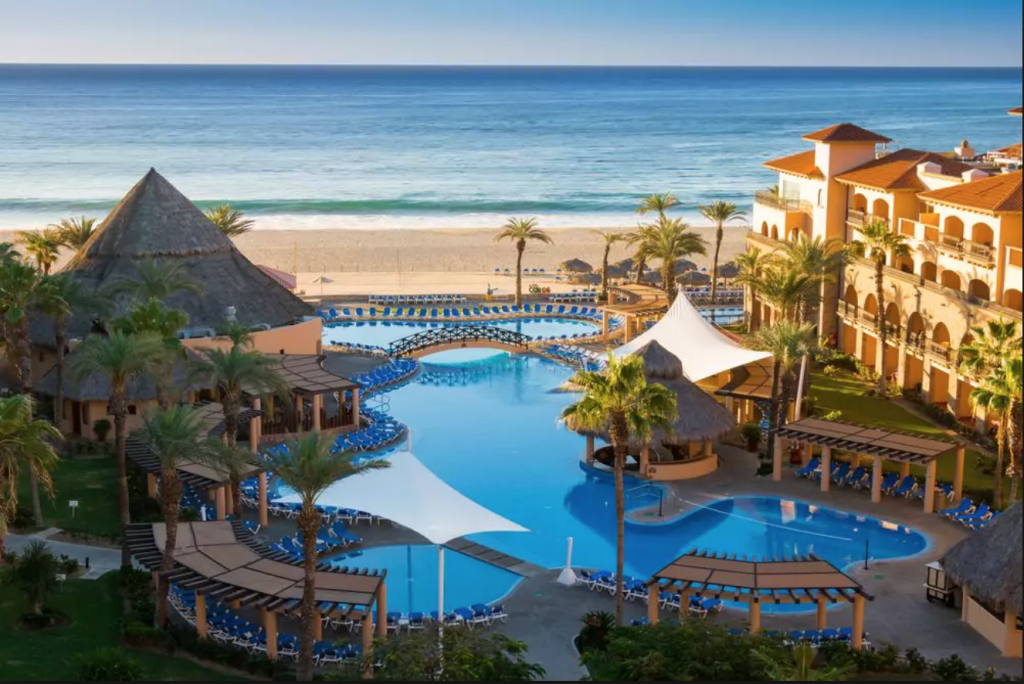 The little ones now have a special funny spot at Royal Solaris Los Cabos, the new Mini Water Park installed inside the mini-club is a place for boys and girls from 4 up to 12 years old where they can play and have fun with games designed for them.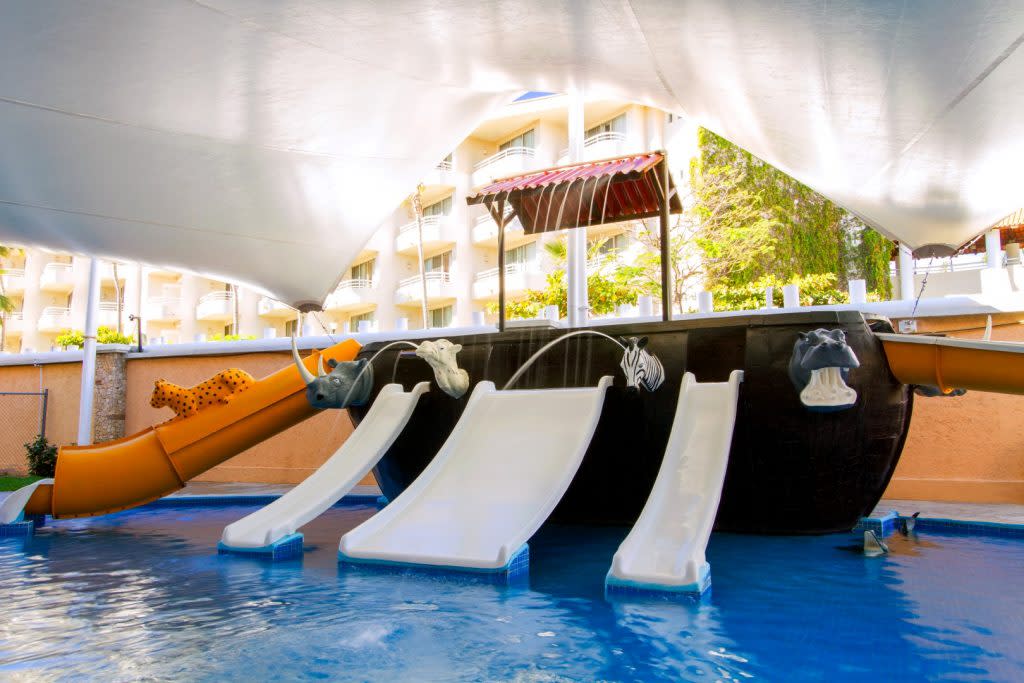 Babysitter service is available for children under 4 with an extra cost.
3.- GRAND VELAS LOS CABOS
Grand Velas Los Cabos offers an inspired, beachfront vacation experience. Enjoy captivating views of the sea from the balcony of every luxury suite. The tranquil vistas make it easy to forget that the vibrant pulse of Cabo San Lucas is just beyond. Explore pristine sand beaches. Sail into a radiant sunset on a luxury charter. Enjoy scuba diving, snorkeling and fishing adventures. Discover the wild Baja outback on a safari.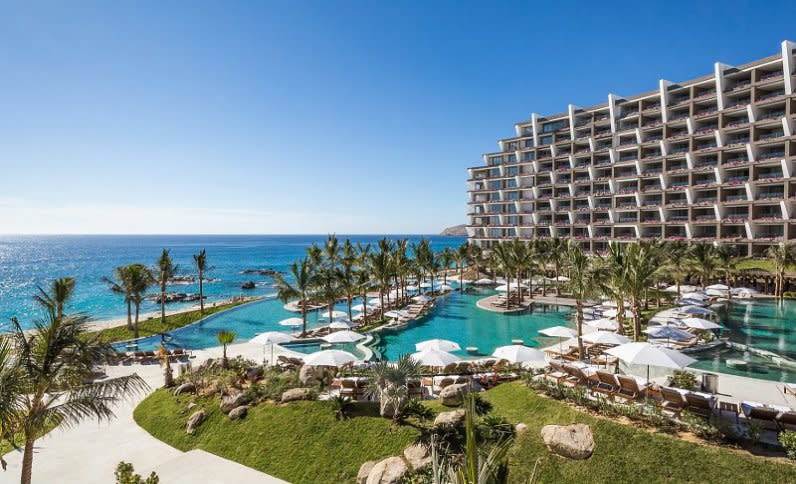 They have designed an exclusive Kid's Club reserved especially for kids between the ages of 4 and 12. Mom and dad can head off for well-deserved relaxation together, while the kids enjoy a host of non-stop, supervised activities.
Enjoy storytelling, board games, arts and crafts and bingo. Watch movies in the theater or play Xbox and Wii.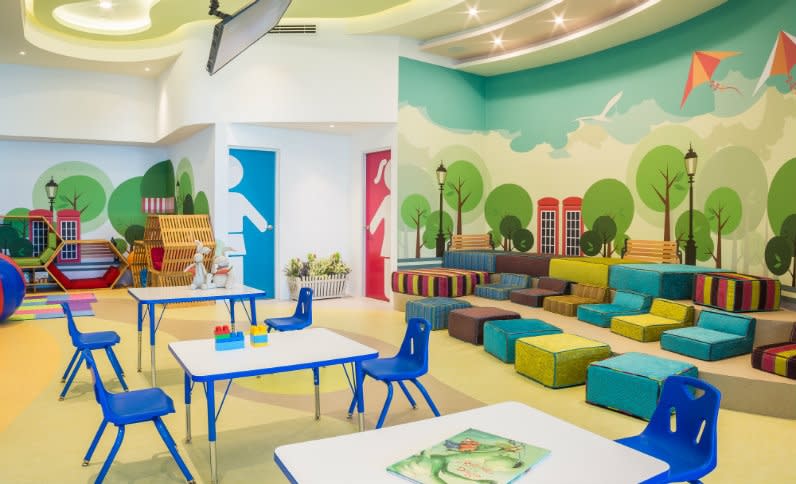 See? A really pleasant and satisfied vacation with your kids never had been so easy. It's just one step away from you.
Once you get here, make sure to take a walk with your kids around Los Cabos splendors. Plenty of tours such as camel riding, zip- lining, swimming with dolphins and snorkeling will added a meaningful holiday experience.