Los Cabos Brand Ambassador Trip Itinerary
Diana Flores is a remarkable athlete and leader, serving as the Captain and Quarterback of the Mexico National Flag Football Team. Her unwavering determination, exceptional skills, and strategic mindset make her a true force to be reckoned with on the field. But to be the best, Diana understands that she must keep her mind, body, and soul aligned and thriving. To disconnect and recharge, Diana has touched down in Los Cabos, the ultimate wellness destination. 
Day 1: YACHT CRUISE & SUP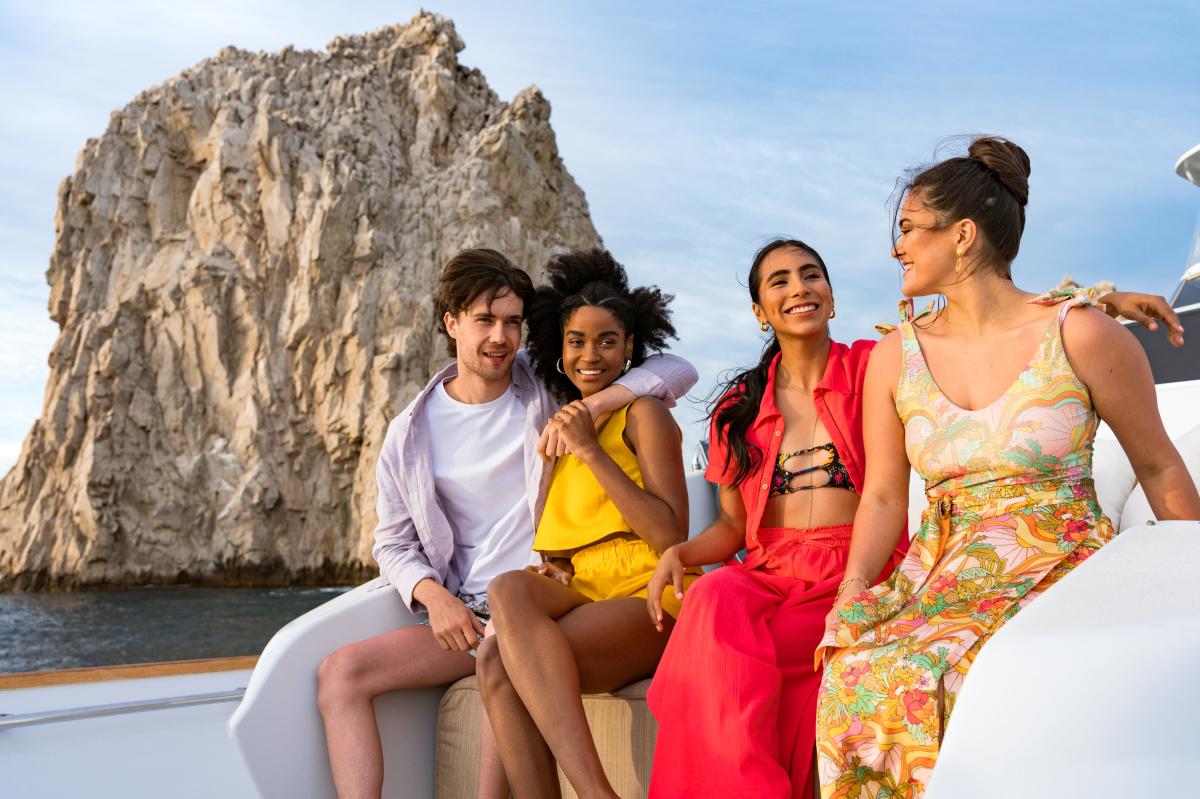 Diana started her visit to Los Cabos with an extraordinary adventure, gracefully gliding through the Bahia San Lucas on an early morning yacht cruise in one of the luxurious Yachts by Pisces Group surrounded by friends. As the sun began its ascent, casting a golden glow over the horizon, their vessel set sail from the Marina of Cabo San Lucas, heading towards the crown jewel of Baja California Sur, El Arco. 
The party was greeted by towering granite cliffs against the azure background, while the resounding surf provided a soothing soundtrack and playful dolphins swam alongside their boat. Diana and her friends relished in the luxurious tranquility of the yacht, enjoying the ocean breeze and gentle sway of the vessel. It was a blissful moment, where natural beauty and opulent serenity seamlessly merged, leaving them in awe of Los Cabos' unparalleled magnificence.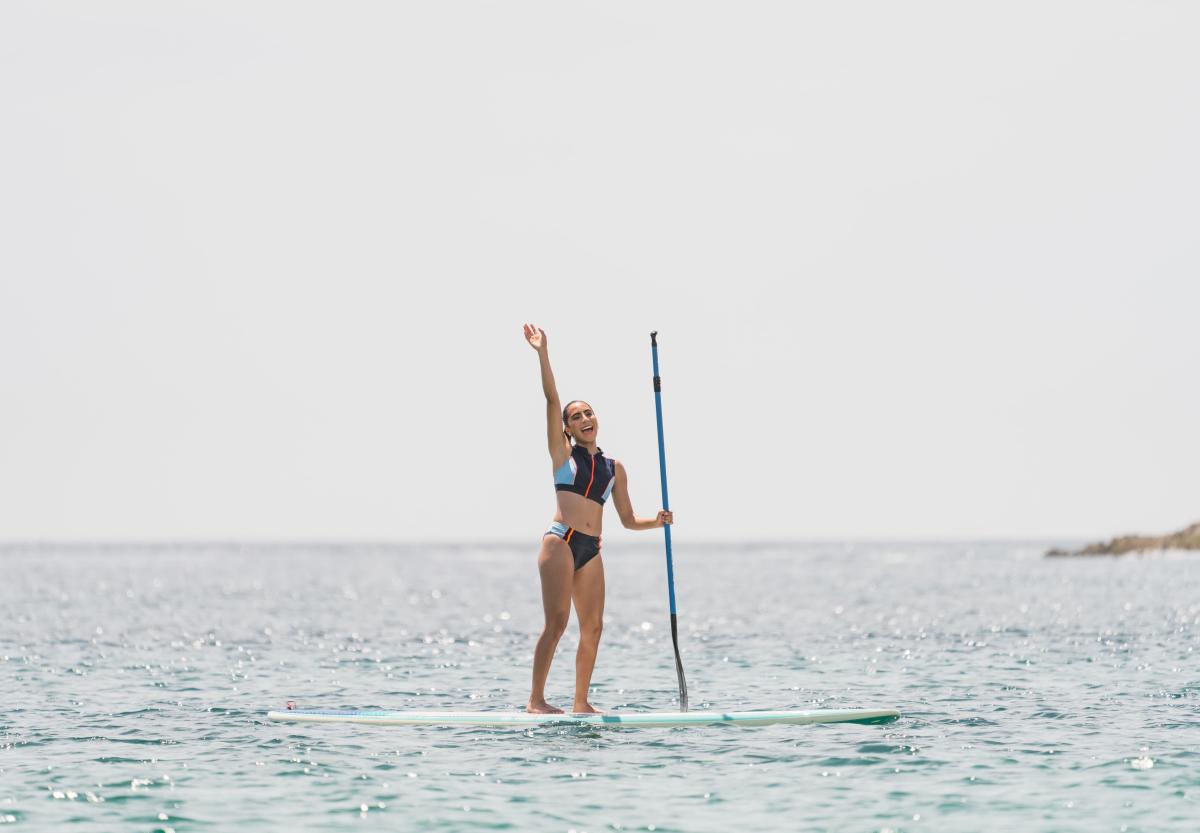 After a relaxing morning, Diana was ready to add movement to her day and embrace the wonder and wellness of Los Cabos. To do so, she decided to try an invigorating stand-up paddleboarding (SUP) session at the picturesque Chileno Bay. The stillness of the bay, glistening under the radiant sun, enveloped Diana as she paddled along, allowing her to find solace and make a deeper connection with both herself and the mesmerizing surroundings. This blissful encounter, combining the natural wonders of Los Cabos and the therapeutic benefits of SUP, left Diana with a profound sense of wellness and fulfillment.
DAY 2: BEACH WORKOUT & CULINARY EXPERIENCE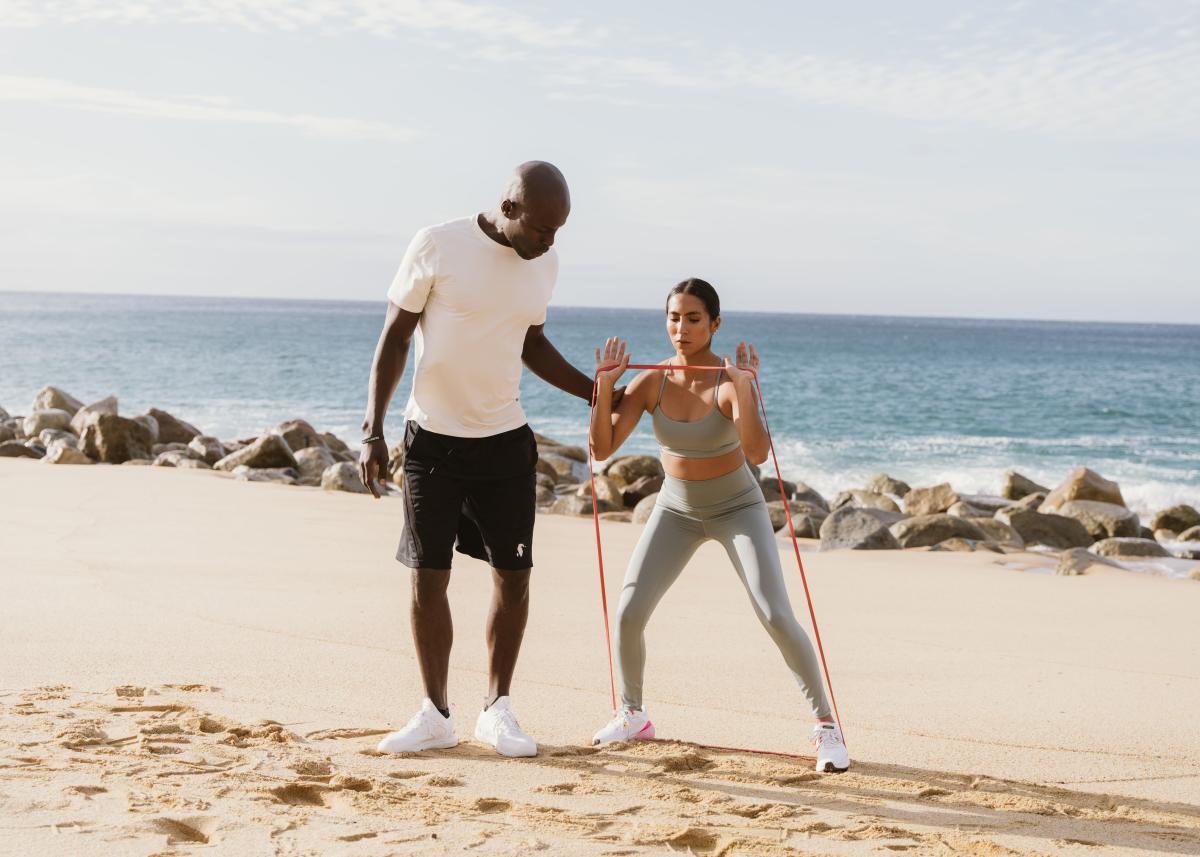 Before sunrise, Diana was up and primed to tackle another day. Heading to an isolated stretch of sand at the Waldorf Pedregal Beach, she immersed herself in a harmonious yoga warmup, connecting her mind and body to the rhythm of the sea and desert's vastness, before beginning her training with esteemed instructor, Modu Seye. Positioned on Land's End, with the majestic Pacific Ocean as her backdrop and a dynamic workout partner at her disposal, Diana was in her element – training, focused, and prioritizing her fitness and physical wellness. The pair practiced footwork and running drills before cooling down by tossing the football around as the sun rose over the horizon, illuminating the tranquil natural beauty that surrounded them. 
Visitors to Los Cabos, regardless of their experience level, can enjoy Modu's in-studio classes with a complimentary one-day pass, while those attending professional retreats or staying at luxury resorts have the exclusive opportunity to join the group boot camp workouts led by this sought-after fitness expert.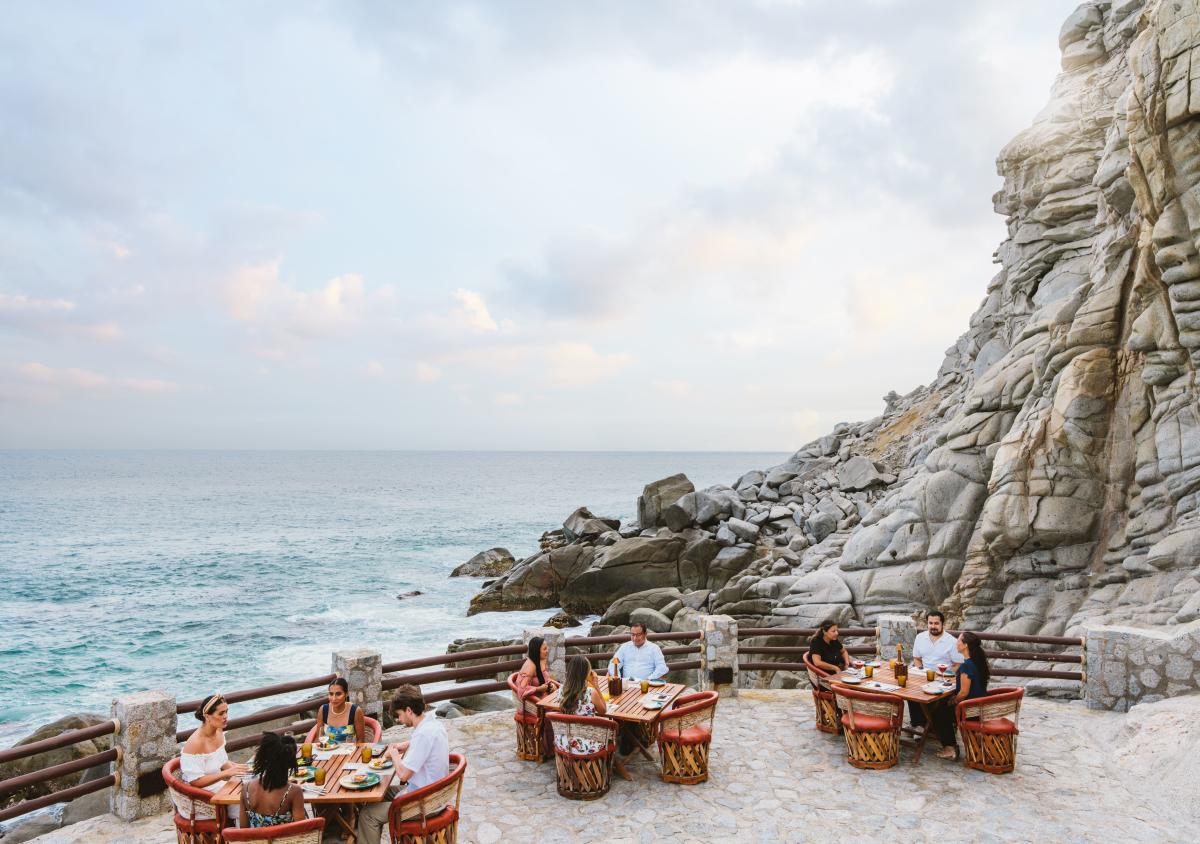 Once she'd worked up an appetite on the beach, Diana looked forward to experiencing the amazing culinary scene that attracts foodies from all over the world to Los Cabos. Accompanied by her friends, she delighted in an exquisite meal at El Farallon, relishing the luxurious experience against a backdrop of the ocean. As they savored each dish, captivated by the culinary mastery of sustainably sourced local ingredients, Diana felt an overwhelming joy in this destination that cherished health, heritage, flavor, and style, making it a dining experience that transcended the palate and celebrated the exquisite balance of nature's bounty and culinary artistry.
Diana could think of no better way to end this day than by taking in the scenery with her mother, Josefina, from their top-floor oasis, the Estrella Suite, at the Waldorf Astoria Los Cabos Pedregal. With panoramic ocean views from its three terraces, the suite also features a fire pit, loungers, and an infinity plunge pool, epitomizing the seamless integration of indoor and outdoor living. The elegant interiors, stocked refrigerator, and lavish king master suite with rain shower, soaking tub, and hand-painted vanities provided a sanctuary of indulgence and relaxation.
DAY 3: NATURE HIKE & SPA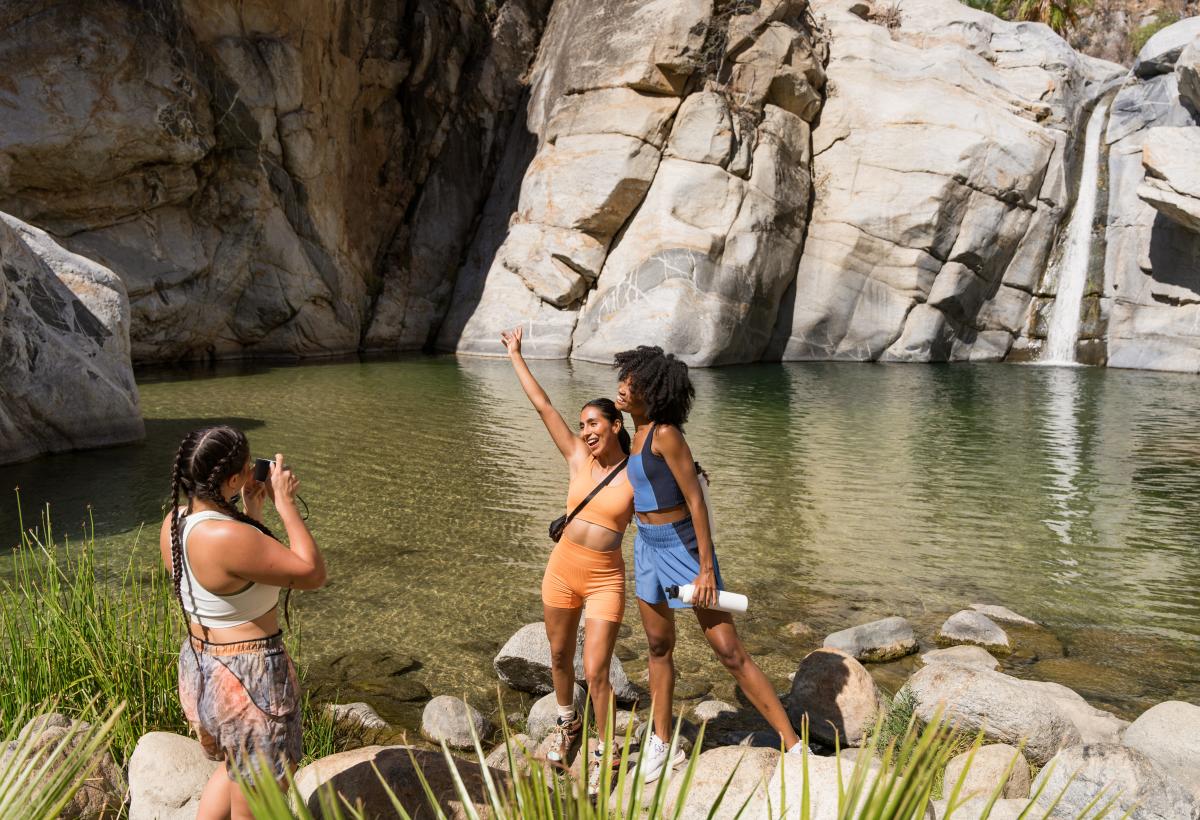 For an epic beginning to her final morning in Los Cabos, Diana embarked on a captivating hiking adventure at Canyon de la Zorra. Immersed in the natural desert landscape, she felt a profound sense of connection to the Earth, finding comfort and meditative peace along the trail. Venturing deeper into the canyon, Diana was drawn by the sound of cascading water to a secluded waterfall. In a moment of serenity, she gazed upon the tranquil pool below and leaped into the refreshing water, feeling an exhilarating rush of freedom. Floating amidst pristine natural beauty, she embraced the stillness and tranquility brought by the early morning hike, creating an unforgettable blend of adventure and serenity in Canyon de la Zorra.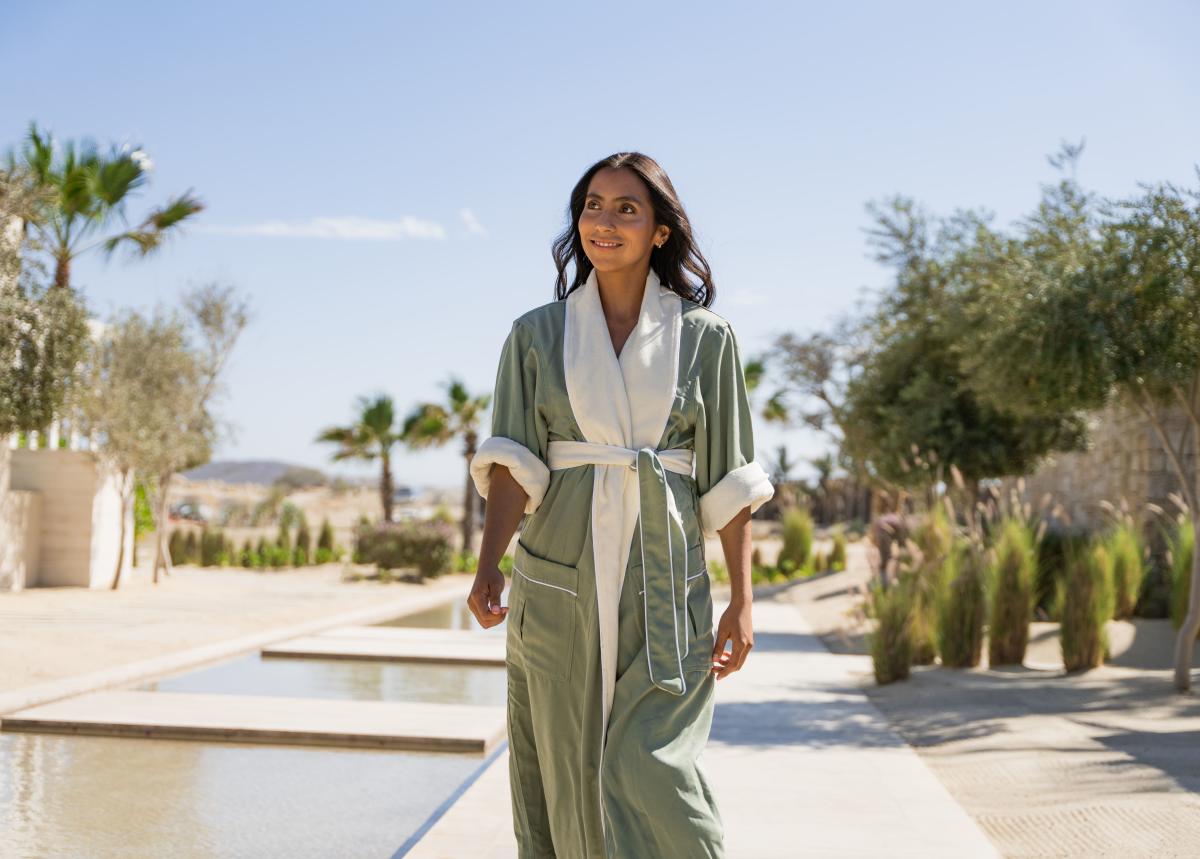 Diana concluded her remarkable journey in Los Cabos by indulging in rejuvenating treatments at the Oasis Spa by Four Seasons, a blissful oasis of self-care. In the beautifully designed, light-filled spa and amid the breathtaking plunge pools, Diana immersed herself in the top-tier service and basked in the ultimate sense of wellness that can only be achieved in this extraordinary destination. Soaking up her final moments by the pool, Diana radiated a profound sense of contentment and rejuvenation, embracing the essence of self-empowerment that resonates with the Los Cabos lifestyle. 

Start planning your own wellness escape in Los Cabos.