La Calle Grande
"La Calle Grande" is a recognized avenue in the historic center of the city of San José del Cabo. An avenue that has much of the history and culture of the region, as it was the scene of significant events such as parades, sporting events, carnival festivals, horse races, etc. Events that took place in the golden age (1900-1940) of San José del Cabo. Recognized for being a period of economic abundance generated by the production of sugar cane and tomato, and later due to the fishing and processing of shark liver. All this and more make this place an important place to know and enjoy.
When visiting La Calle Grande it is possible to recognize the iconic style that represents the city. You can stroll and enjoy walks full of stories, legends, art, culture and gastronomy while you relax and enjoy the pleasant atmosphere offered by each of the establishments located on the avenue.
At the bars and restaurants of La Calle Grande you can have a tequila, a wine or a cocktail accompanied by sandwiches, cheese or nuts. In the boutiques and galleries you can find incredible experiences and unparalleled shopping opportunities.
So if you are looking for a place that blends the tradition of a true Mexican village, La Calle Grande invites you to stay in the attractive lodging options it has for you, ideal for relaxing, resting and discovering the colonial style streets and its people full of warmth and history.
Visit La Calle Grande and take an interesting trip to a past rich in historical events.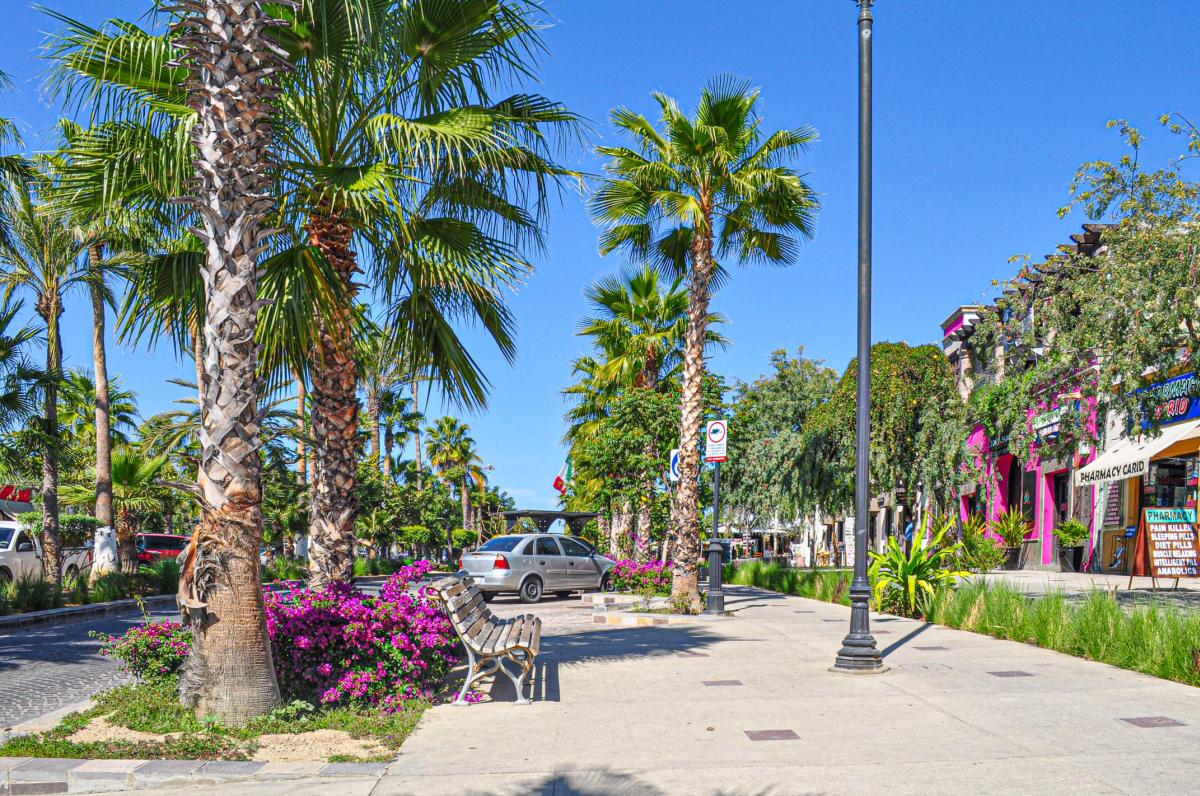 There is always something happening in Los Cabos. From fresh cuisine and creative inspiration to world-class athletes and award-winning films, you won't want to miss these events in Los Cabos. Learn More
In a paradise where the Sea of Cortez meets the Pacific Ocean, there is something for everyone: fishing, golf, scuba diving, snorkeling, kayaking, horseback riding, relaxing in luxury spas and resorts and dancing 'til dawn. Learn More