Scheduling a spa day is well-deserved date. Feeling happier, healthier, and more confident is not a secret, but a delightful experience that reaches a whole new level at Mexico´s most captivating destination.
For your good fortune, Los Cabos offers high-class spas aimed at helping you to slow down from your daily routine and to pamper yourself. Disengage from the outer world and connect with your inner side and Mother Nature. Experience this perfect escape where year-round tropical weather and luscious fauna and flora create the ideal context for self-care and personal rejuvenation.
While hotel occupancy is as high as any destination in the world, in Los Cabos, the spas that many of the next resorts offers, isn't anywhere near as high. The facilities and the sceneries are world-class.
After a day fulfilled with adventures as a camel ride, whale watching tour, scuba, flyboarding, surfing or biking, would be great to enjoy a "me time".
1.- GRAND VELAS
Transform yourself in the serenity of the latest SE Spa by Grand Velas; Mexico's most luxurious wellness retreats. You'll feel renewal begin the moment you enter this new sanctuary, which incorporates the desert landscape and local healing elements found in nature.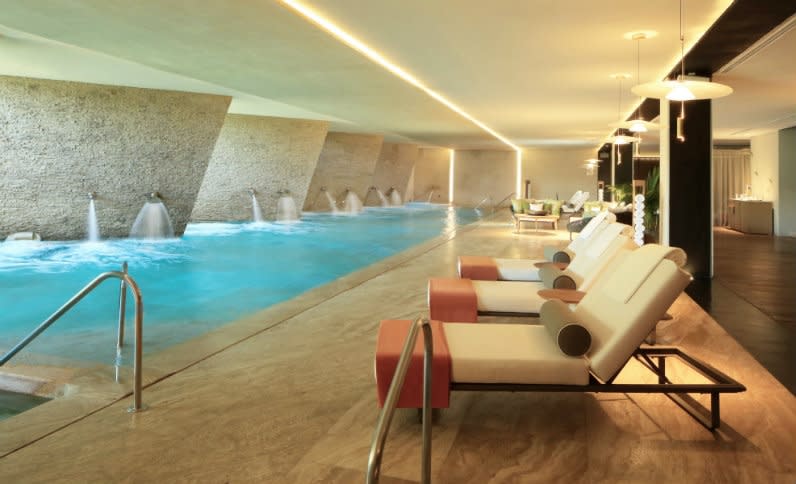 Experience restorative ceremonies and rituals that combine these natural ingredients with tradition.
2.- ONE & ONLY PALMILLA
Inspired by ancient traditions and the most progressive results-driven therapies, a curated collection of treatments enhances each individual journey of rejuvenation and renewal.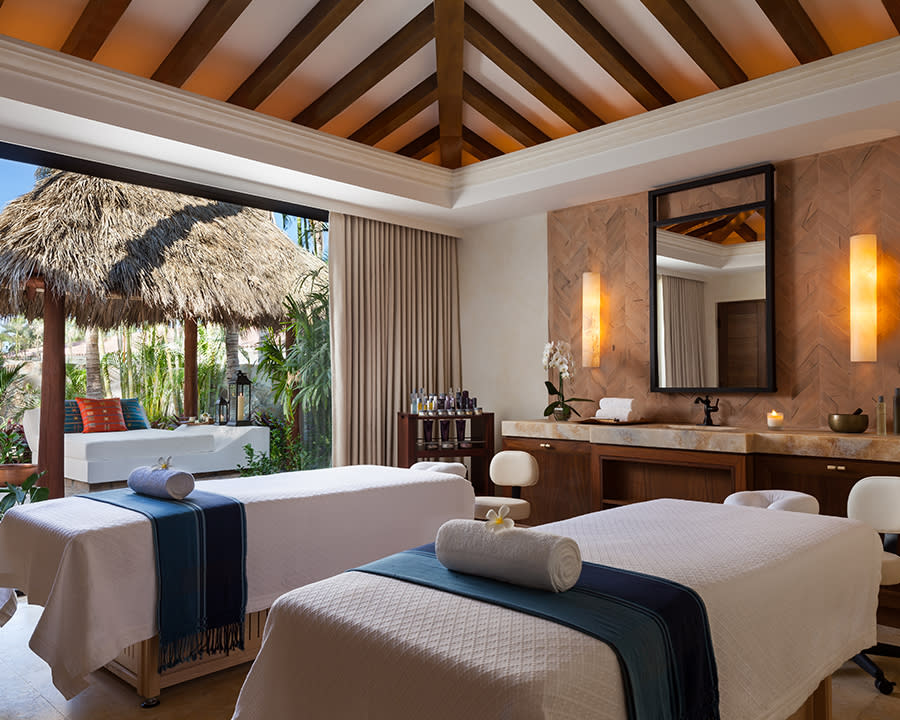 Highly trained therapists use ESPA products featuring the purest extracts of natural ingredients, ensuring the experience is both holistically therapeutic and very personal.
3.- CASA DORADA
In a perfect reflection of our exhilarating surroundings, Casa Dorada Los Cabos Resort & Spa has created the Saltwater Spa — a luxurious retreat drawing on the curative powers of the sea and its most enriching ingredient.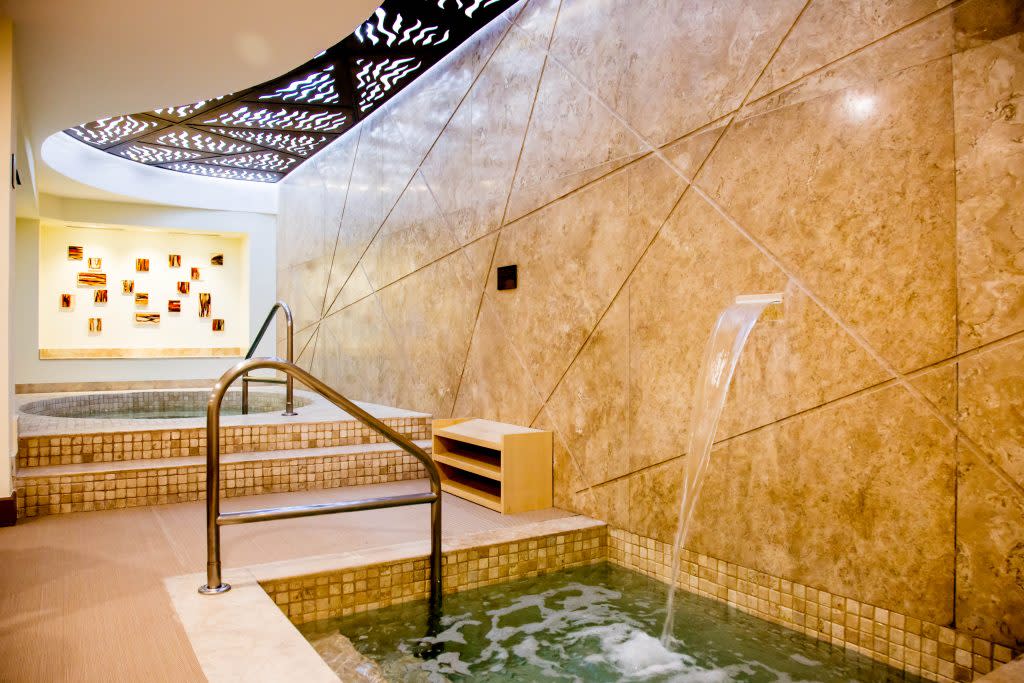 Beautifully appointed spa cabins provide the ideal tranquil setting for your private spa journey, as you replenish with an array of soothing therapies and treatments.
4.- CABO AZUL
Enjoy a selection of authentic personalized massage therapies, skincare, "finishing touches," or indulge in our exclusive treatments such as Zest Lapis, the Papaya Sugar Polish and Shea Butter Massage, the Coconut Aloe Cooling Treatment, the PAZ Natural Glow and the healing energy of Onyx.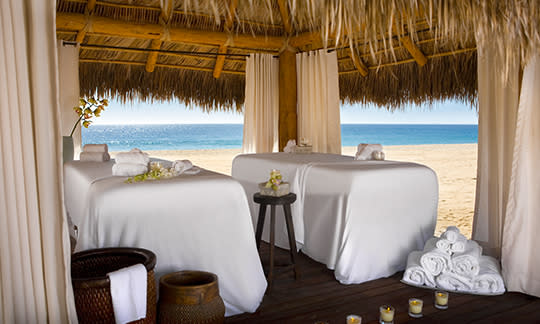 5.- THE CAPE, A THOMPSON HOTEL
Nestled in one of the natural rock formations found at our Los Cabos spa resort, a subtle interplay of light and shade conspire with the calming cadence of the ocean waves for a transcendent spa experience in Cabo San Lucas.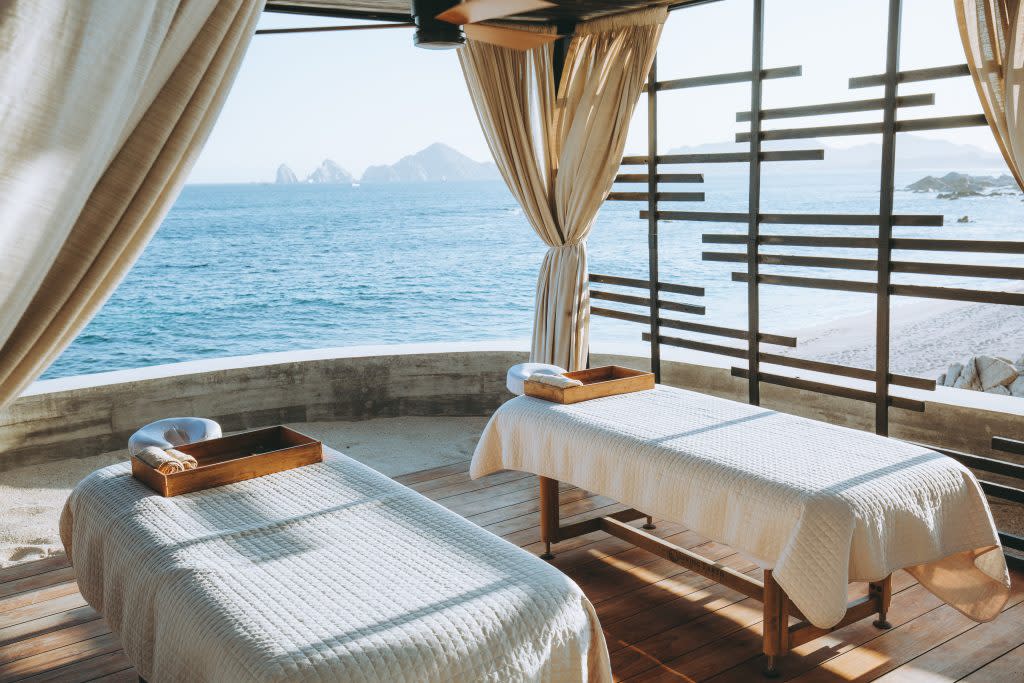 Whether you're seeking some well-deserved downtime, an antidote to air travel or a sports massage after an active day, our boutique hotel spa, Currents offers ocean-view cabanas for al fresco treatments, hot and cold plunge pools, a steam room, sauna and an intimate couples treatment room with rain showers and private pool.
There are many health benefits from going on a spa treatment such as allowing the body to re-generate, improving blood circulation, releasing serotonin, and polishing skin with body exfoliating treatments.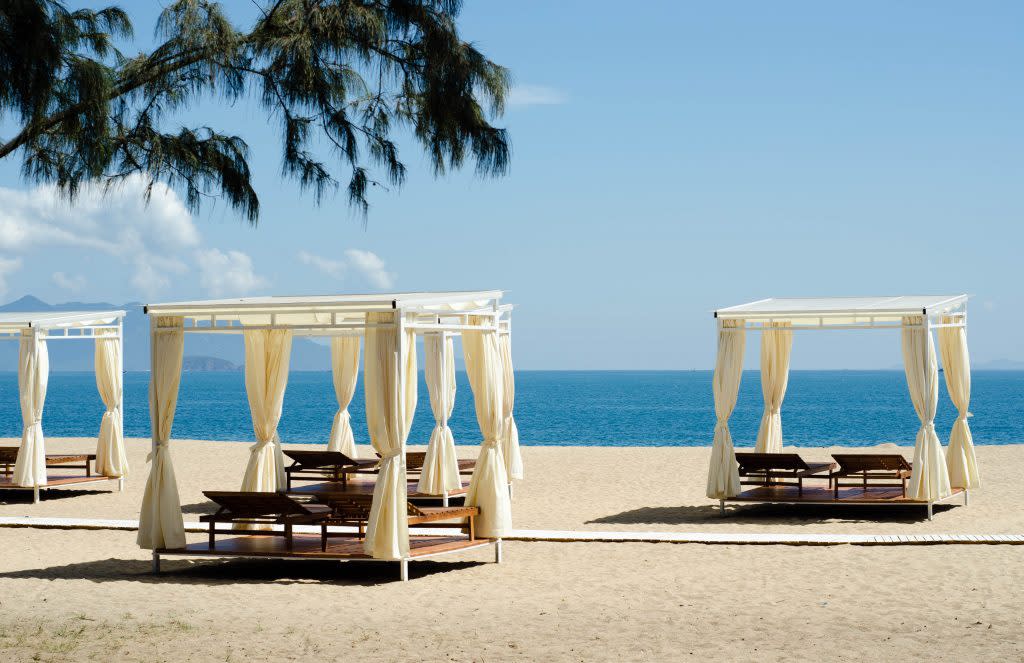 As well as offering a range of spa therapies at alluring resorts, holistic experiences and indulge sessions, they also provide the perfect opportunity to take in Los Cabos local surrounding beauty.
Book your trip and your treatment. Trust us, you'll want the entire day to yourself!