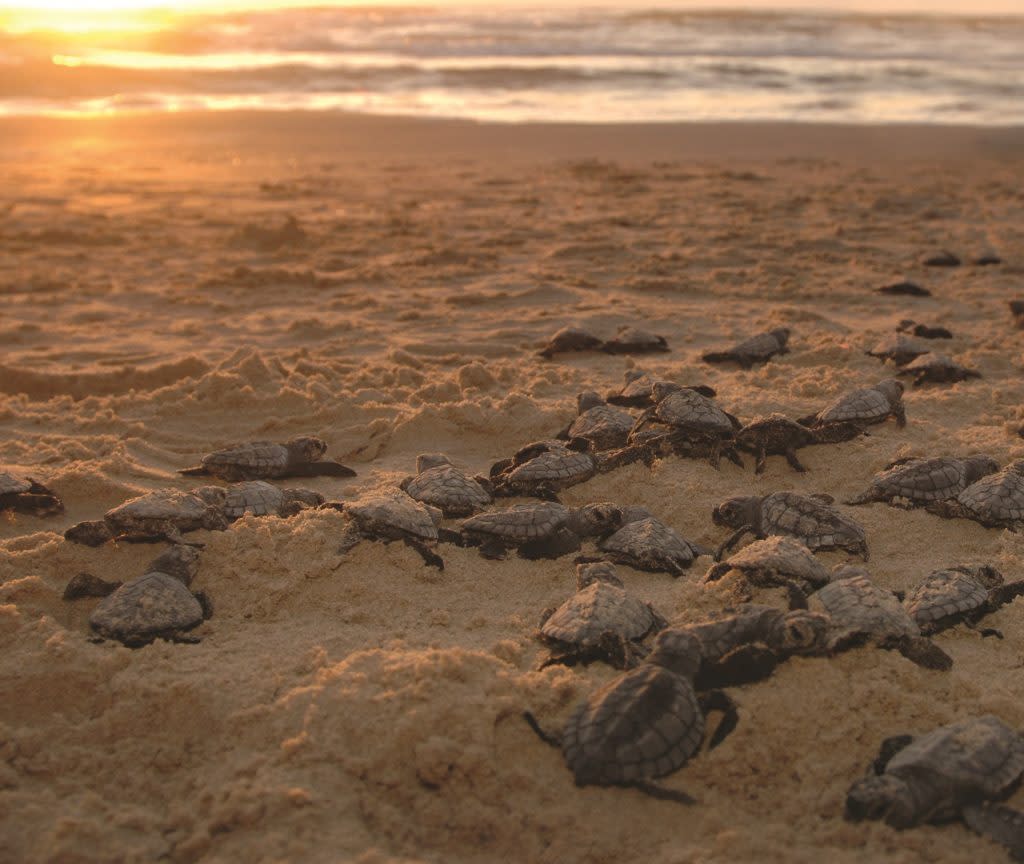 Getting away to Los Cabos to soak up some sun, dip your toes in the tranquil Sea of Cortez and bask the laid-back elegance of The Baja Way is just about perfect nearly any time of year. But a fall getaway can be extra rewarding for nature enthusiasts, history and culture seekers, and music and film lovers. If you fall into any and all of those categories, here are a few fall events and activities you won't want to miss.
Adventure and nature September to November is ideal for snorkeling and scuba diving off the coast of Los Cabos. Ocean temps are at some of their warmest in the mid-80s, so it's a perfect time to explore what's swimming beneath the surface of the sparkling Sea of Cortez and Pacific Ocean. You may even catch sight of some whales, who begin their winter migration around this time. And when you're on the beach in September and October, be on the lookout for baby sea turtles making their way to the water!
History and culture Viva Mexico! Every year on September 16, Mexico recognizes its independence from Spain with fiestas, fireworks and food. Join in the fun and festivities of this national public holiday, which will include music, dance and parades. From October 31 through November 2, you'll find Los Cabos lit up in honor of Day of the Dead. This uniquely Mexican holiday has become famous around the world for its warm traditions and celebration of family.
Music and film November in Los Cabos is an ideal time for music and movie lovers. Life Luxe Jazz 2019 brings renowned musicians and fans together for a premier cultural experience with jazz at the forefront. And the Los Cabos International Film Festival draws talented independent filmmakers from Mexico, the U.S. and Canada for four days of groundbreaking films, discussions and more amid the stunning backdrop of Baja California Sur.