The beauty of Los Cabos goes beyond what you can see on land. Venture to Cabo Pulmo, a UNESCO World Heritage Site, and explore the depths of Los Cabos' beauty beneath the surface.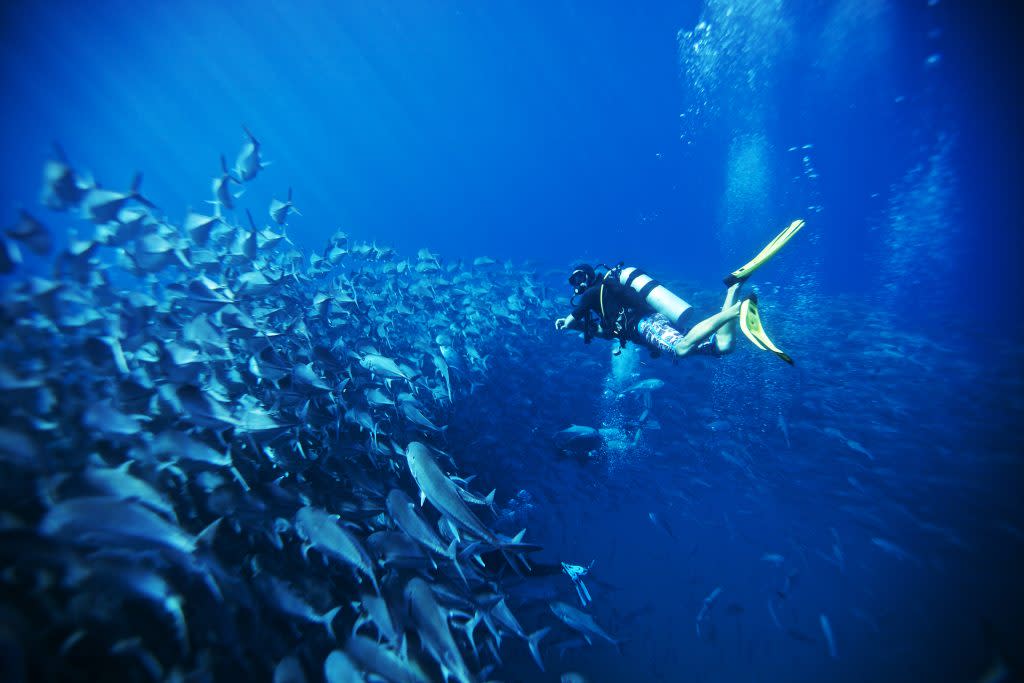 Cabo Pulmo is a two-hour drive from San Jose del Cabo and is well worth the trip. Coast along the Pacific Ocean, where desert views unfold on one side and breathtaking blue water on the other. This UNESCO World Heritage Site is a great conservation achievement and is the only hard coral reef in the Gulf of California. 
The 17,571-acre reef harbors 800 species of marine life, including an incredible variety of aquatic species that range from gliding manta rays and sea turtles to diverse types of coral and sharks. The thriving reef and abundance of species is the reason Jacques Cousteau once called it the aquarium of the world.
Cabo Pulmo is known for some of the best snorkeling and diving in North America. Year-round warm water and clear water conditions provide exceptional opportunities to admire colorful fish zooming in between coral sculptures and larger marine animals gracefully meandering through the water. The reef is meticulously cared for, and excursions that visit the reef abide by strict conservation rules in order to preserve the natural beauty of the area for generations to come.
Eco Adventures in Cabo Pulmo offers a selection of snorkeling excursions, whale watching tours and lodging options in Cabo Pulmo while continuing to be stewards of the environment. Mar y Sierra has a selection of small-group diving tours in Cabo Pulmo, and various tour operators in Cabo San Lucas offer kayaking excursions to Cabo Pulmo for a day spent gliding on top of the crystal-clear water.
For those looking to truly venture off the beaten path, Cabo Pulmo has a handful of quiet and charming accommodations that give guests a taste of The Baja Way in its most natural sense. Many of the lodges don't have phone lines, and most are 100% solar powered, letting the canvas of glowing stars illuminate the night sky.
Embrace the vibrant spirit of Cabo Pulmo, where you'll experience The Baja Way naturally, whether you're swimming beneath the surface or gazing up at the stars overhead.