Sea turtles demonstrate a meaningful lesson in ecology: everything is connected.
Sea turtles are part of two vital ecosystems: beaches and marine systems. If sea turtles become extinct, both the marine and beach ecosystems will weaken.
+ Sea turtles use beaches and the lower dunes to nest and lay around 100 eggs per nest.
+ Dune plants use the nutrients from turtle eggs to grow and become stronger.
+ If sea turtles went extinct, dune vegetation would lose a major source of nutrients and would not be healthy or strong enough to maintain the dunes, allowing beaches to wash away.
These are some of the primary roles that we know sea turtles play in the essential health of ecosystems. Los Cabos have joined the worldwide conservation effort through special programs designed to protect the species.
Many hotel programs to preserve the beloved sea turtles have been working successfully and you can be part or it!
1- DREAMS LOS CABOS
As a guest, you would have the opportunity to partake in a once in a lifetime experience releasing baby sea turtles back into their natural habitat. The staff works very hard to protect the nests to preserve these natural wonders and kept them out of danger.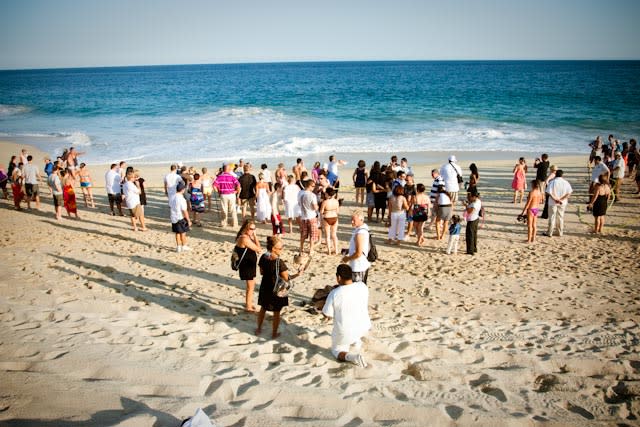 Once the eggs hatch, guests are allowed to take part in a turtle release event where they can hold the tiny baby turtle before setting it free.
2- ESPERANZA, AN AUBERGE RESORT
At Esperanza, an Auberge Resort, guests are invited take part in the preservation of endangered species by adopting a baby sea turtle and releasing it into the ocean at El Suspiro Beach at sunset.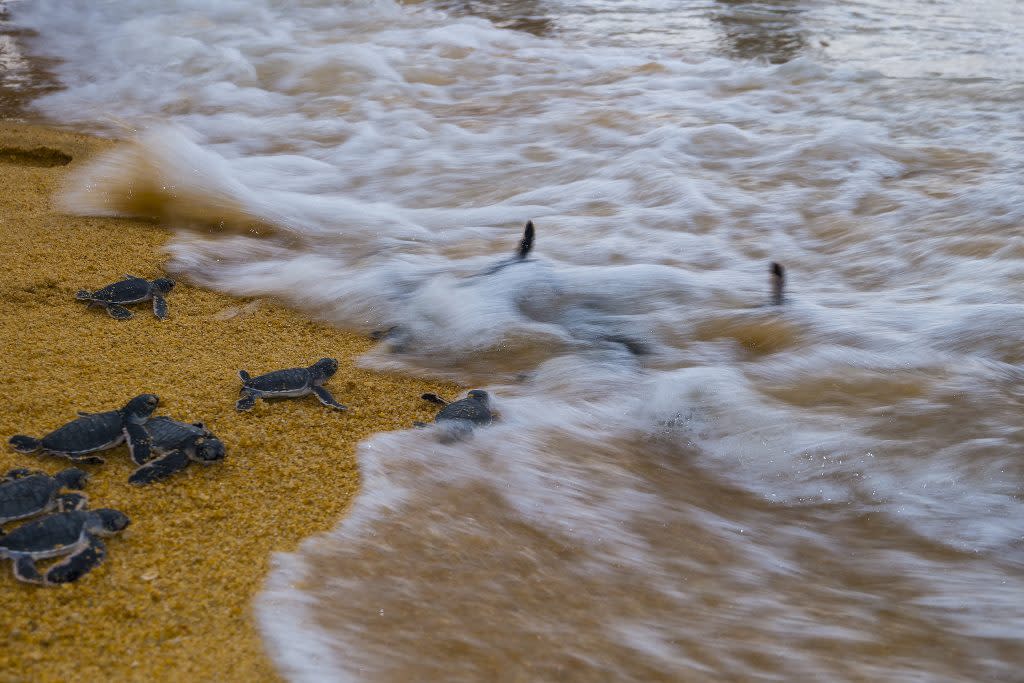 The three-hour adventure comes with a turtle adoption certificate, roundtrip ground transportation and drinks and appetizers on the beach prepared by the resort's culinary team.
3- HILTON LOS CABOS
Guests of Hilton Los Cabos have an opportunity to experience one of nature's most incredible events: the hatching of the Olive Ridley sea turtle. During the course of three months, hundreds of sea turtles climb the beach right alongside our resort to find the perfect spot to dig their nests and lay eggs.

Hilton Los Cabos and its partners are committed to protecting the Olive Ridley sea turtles during this crucial time. They are certified by the Semarnat & Profepa environment agency, an accreditation which they earned through continuous training and education.
Before you go…
From late July to November, and especially during August and September, Los Cabos waters become a sea turtle's sanctuary! We proudly say that our main concern is to protect sea-