Just beyond the shores of the sun-soaked beaches that Los Cabos is best known for is an underwater world waiting to be discovered. Nestled between the Pacific Ocean and the Sea of Cortés, Los Cabos is an aquatic world of mesmerizing underwater rock formations, coral reefs pulsating with colorful sea creatures and majestic submerged pinnacles. As the summer heat mellows into a comfortable warmth, peak diving season begins. Experienced divers and those eager to learn can dive headfirst into underwater explorations with tour operators and private charters.
Between September and November, the weather conditions bring about milder temperatures both in the water and on land. As a result, the sea remains calm and inviting, with water temperatures hovering around 80°F (27°C), creating the ultimate backdrop for an unforgettable diving experience.
Before embarking on an underwater adventure in Los Cabos, it is important to prioritize safety and sustainability. Enlisting the services of a certified dive operator who knows the local waters like the back of their hand and provides equipment in top-notch condition is essential. Above all else, it's crucial for all visitors to respect the underwater environment by following responsible diving practices, such as refraining from touching or disturbing the coral and marine life.
Divers, grab your flippers and add these breathtaking sites to your Los Cabos itinerary: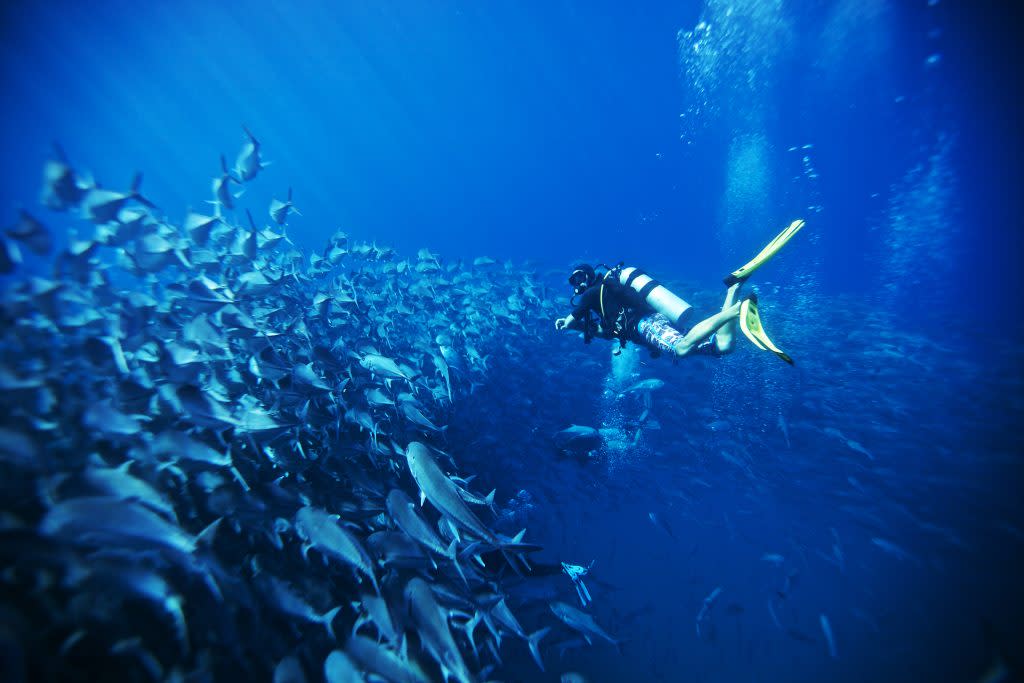 Cabo Pulmo National Marine Park
Known as the "Aquarium of the World," Cabo Pulmo is a must-visit for divers of all levels. Located about 55 miles from Los Cabos, this marine park boasts the oldest living coral reef on the western side of North America and is worth the drive. Visitors are treated to an unforgettable experience, diving into the crystal-clear waters to encounter an incredible array of marine life, from playful sea lions to schools of colorful tropical fish. The striking coral formations and visibility extending up to 100 feet make Cabo Pulmo an underwater photographer's dream.
Situated at the southernmost tip of the Baja Peninsula, Land's End is a captivating dive site renowned for its dramatic underwater rock formations and arches. Divers can swim through tunnels, caves, and rock walls adorned with coral gardens teeming with life. The iconic Arch of Cabo San Lucas rises majestically above the surface, serving as a thrilling dive highlight, while curious sea turtles, graceful manta rays, and the occasional hammerhead shark cruise by.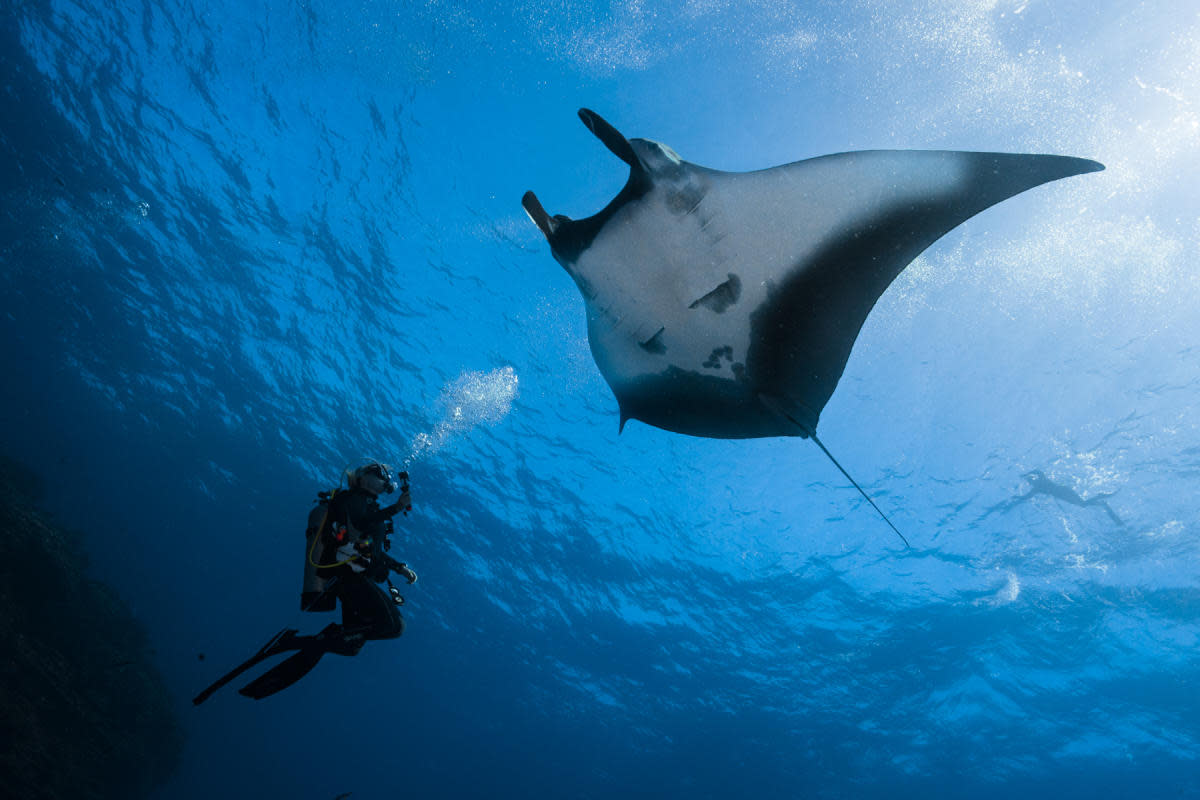 The Blowhole takes more experienced divers up to 100 feet below the surface along a deep wall on the northern side. Named for a nearby blowhole in the cliffs, this diver's paradise offers thrilling dives for all skill levels amid massive boulders, crevices, and vibrant marine life, including rays, turtles, and schools of fish. Easily accessible with a 30 to 40-minute boat ride from the Dive Cabo shop, the site is popular with beginners and seasoned divers. 
Sandwiched between Cabo San Lucas and San Jose del Cabo, Santa Maria Cove is a fantastic spot for novice and experienced divers. This sheltered bay is popular for its gentle currents and pristine coral reefs with warm waters offering the chance to encounter a kaleidoscope of marine life, including angelfish, parrotfish, and playful sea lions. The calm conditions also make this an excellent destination for underwater photography and snorkeling.
Dive into the magic of our coastal paradise and then explore more things to do in Los Cabos.