Los Cabos beaches are one of the most beautiful destinations you will find in the Pacific Ocean and the Sea of Cortez coastlines. This stretch of paradise is located in the southern tip of Mexico's Baja California Peninsula.
Along the rocky cliffs lie a great deal of bays, luxurious resorts, and soft-sandy beaches. The water tonalities cover all shades of blue from navy to turquoise, and also green. When you drive along the corridor from San Jose del Cabo to Cabo San Lucas, the color palette is something else!
Nearly 360 warm and sunny days per year and fantastic water temperatures (70s in winter and 80s in summer) allow visitors to enjoy this natural wonderland and its splendors both in the ground and the ocean.
Los Cabos waters allow so many opportunities for a great swim. That would require quite a bit of exploring to find perfection, so we made your life easier and have listed the swimmable beaches to take a dive in.
1.- LOVER'S BEACH
It's a must-see on every first-timer's list. Water taxis, kayaks, and Jet skis all make the short trip out from Playa Medano to this small beach, which is backed by cliffs. Seals hang out on the rocks a bit farther out, at the base of the Arch.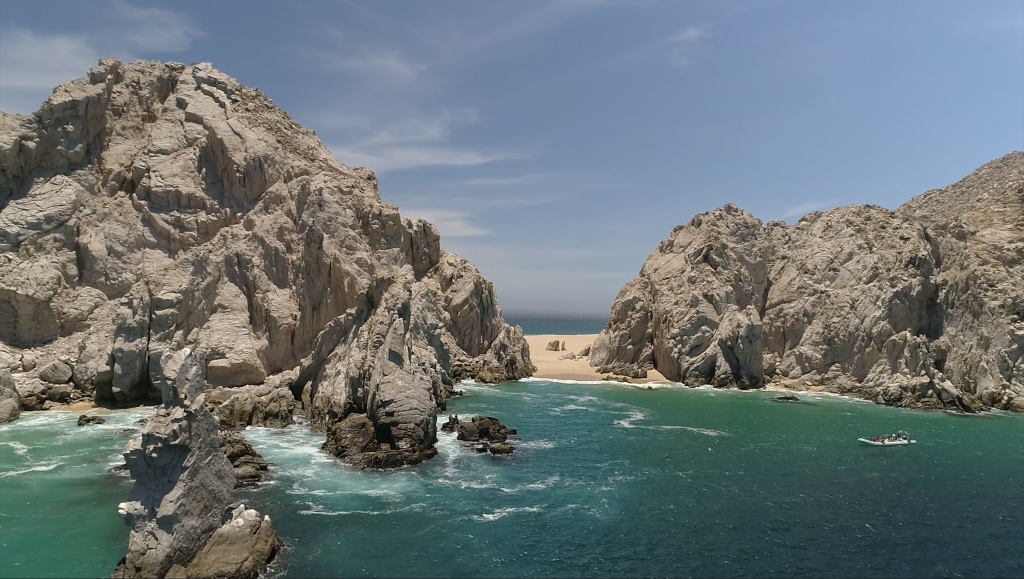 Swimming and snorkeling are better on the Sea of Cortez side of Lover's Beach, where the clear, green, almost luminescent water is unquestionably the nicest in Cabo San Lucas.
2.- MEDANO
A beach known by the soft sand, clear waters and the fact that you could actually swim and enjoy the ocean. Beachgoers are also pleased with the variety of nearby eateries and bars to visit when they get hungry or crave for a drink.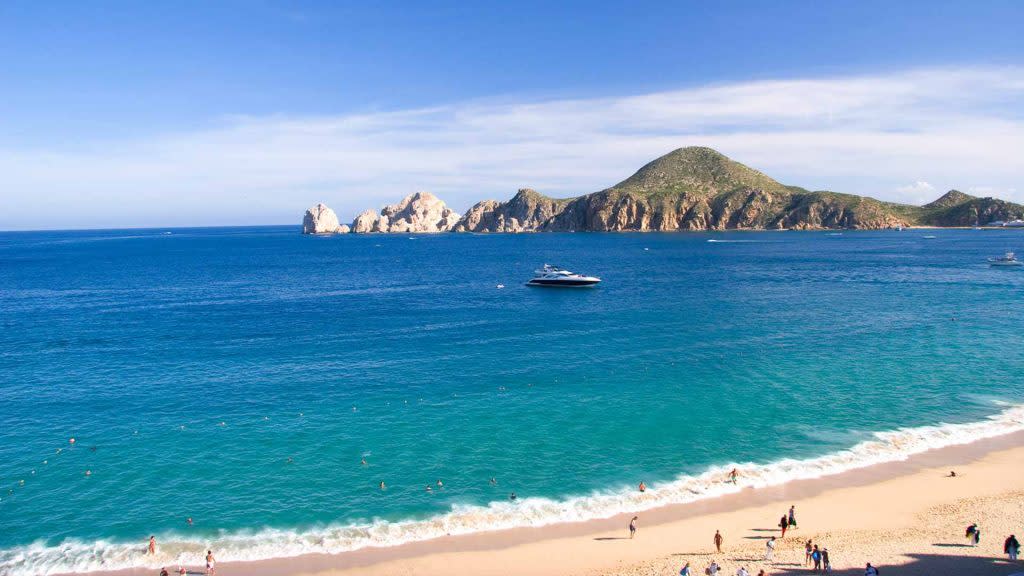 3.- SANTA MARIA
This wide, fascinating, horseshoe-shape beach is surrounded by cactus-covered rocky cliffs, the placid waters here are a protected fish sanctuary. The bay is part of an underwater reserve and is a great place for swimming and snorkeling: brightly colored fish swarm through chunks of white coral and golden sea fans.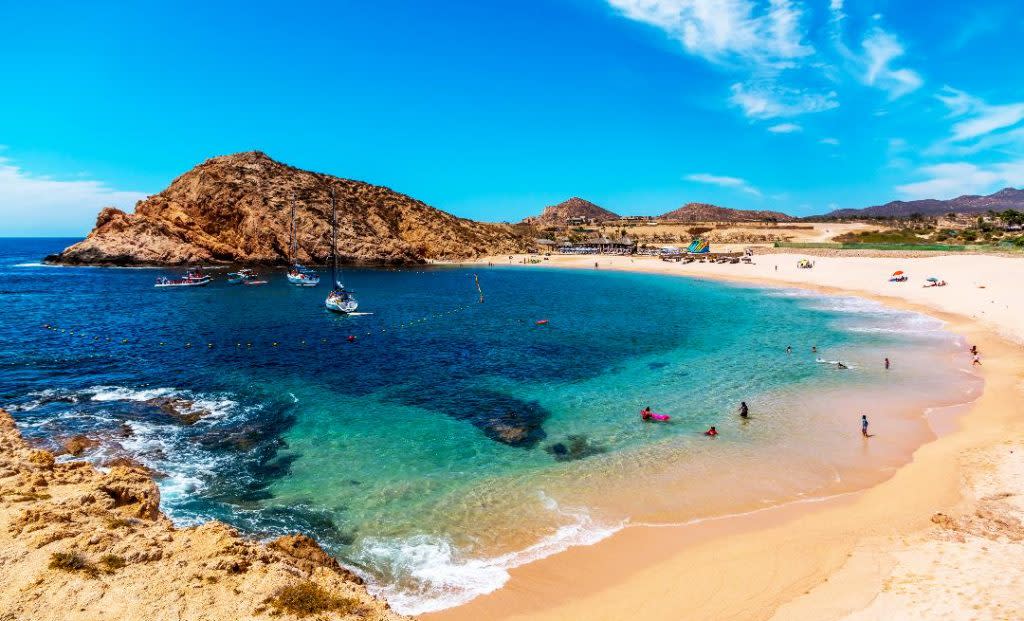 Bring your own supplies such as sunscreen, beverages, snacks, umbrella, and let the magic happen!
4.- PALMILLA
The remote coral sand cove offers peaceful fishing, water sports, or just the chance to chat with locals. Watch the anglers return with their catch, or rent one of the small pangas (boats typical to the area) at the beach.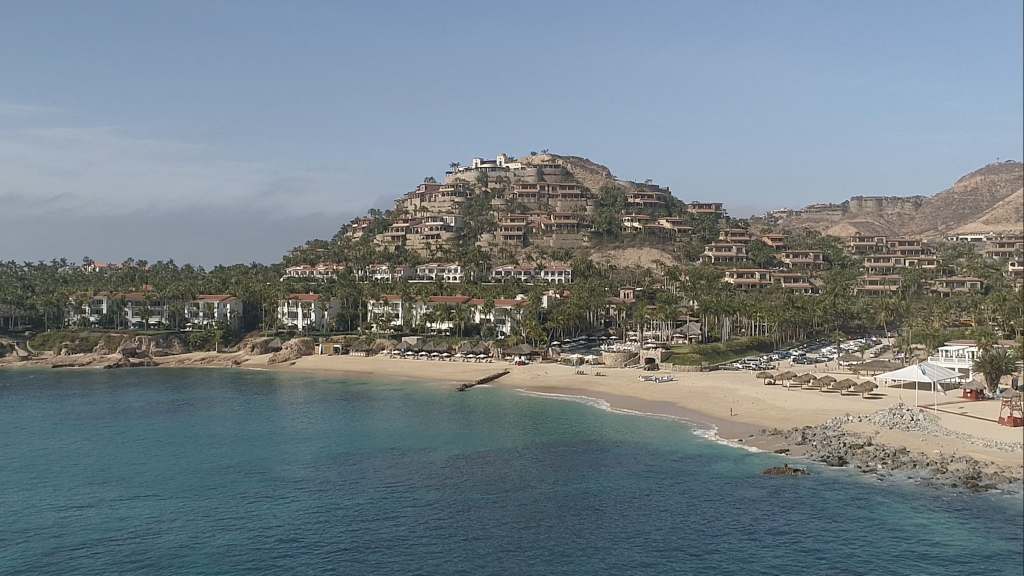 Services include clean restrooms and potable water, as well as thatched umbrellas to escape from the sun.
5.- CHILENO
Its calm, shallow, and crystal-clear waters make it the go-to spot for snorkelers. The landscape and ambient is stunning. Located in the tourist corridor of San Jose del Cabo, this beach is an excellent option to take some time and rest under the palm trees. Take a sunbath or enjoy a nice reading after a nice swim.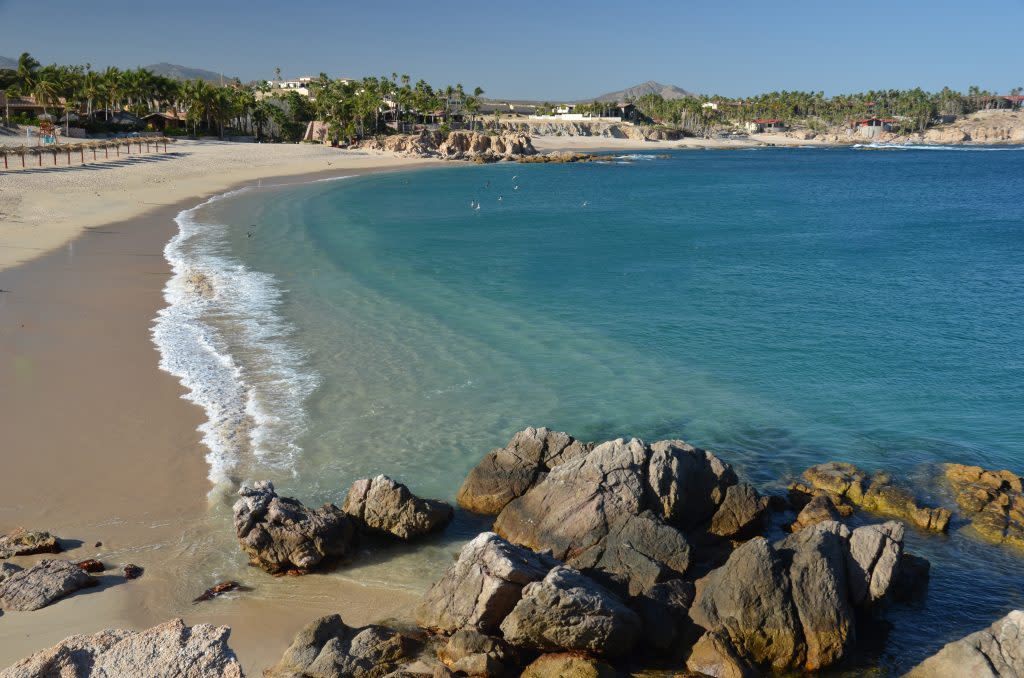 There are other dazzling beaches to swim in such as Empacadora, Hacienda, Acapulquito and Las Viudas, but don't forget to take a walk over the majesty of El Tule and Zippers both are also great spots for surfing.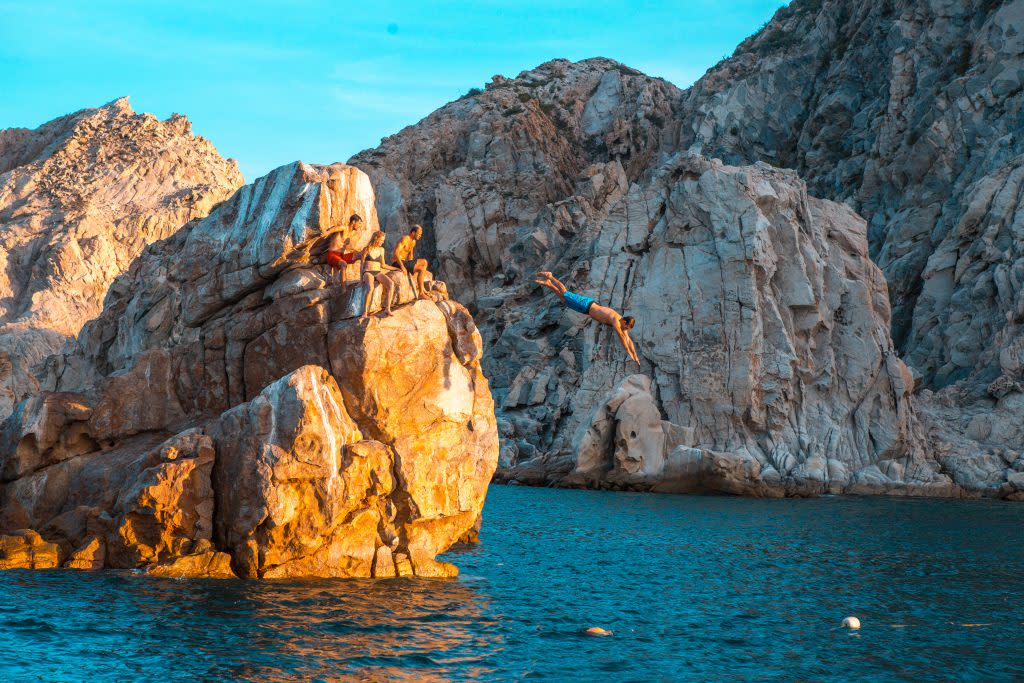 If you'd like to mix up your vacations with some land- based adventures, the area's desert terrain lends itself to all sorts of possibilities, whether you're a thrill-seeker or a laid-back bird- watcher.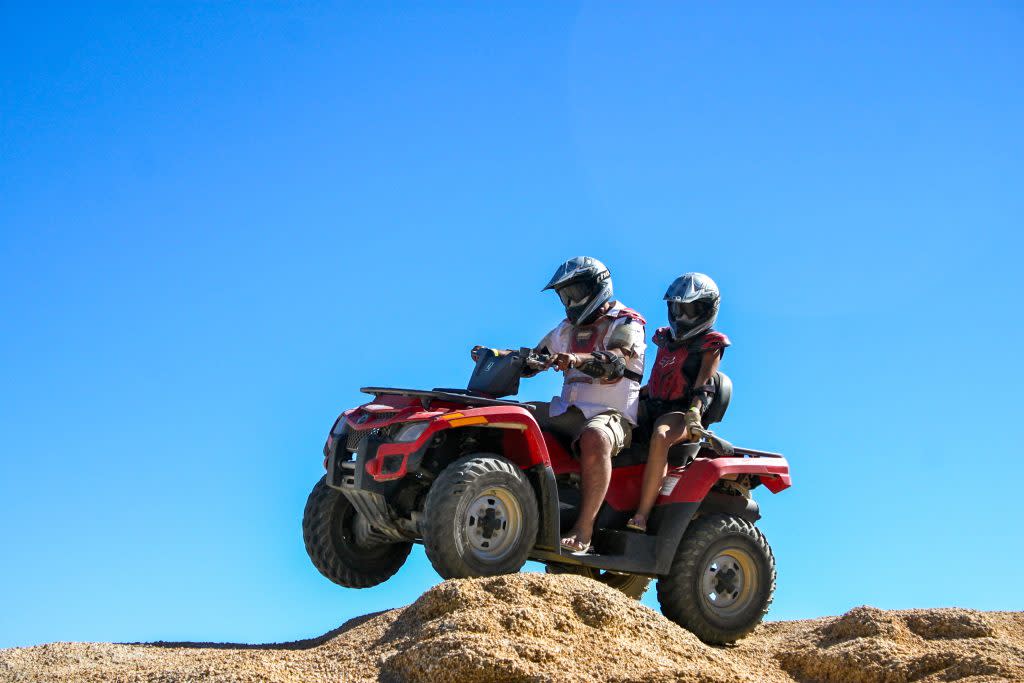 You can explore cactus fields, sand dunes, waterfalls, and mountain forests on foot or horseback. Several tall rock faces make for great climbing and rappelling or zip-lining.
We proudly say that Los Cabos beaches as Hacienda, Chileno, Las Viudas, Palmilla, and Santa Maria are Blue Flag certified. A world recognition based on water quality, safety, environmental education and information, the provision of services and general environmental management criteria.