The winter months bring an awe-inspiring sight to the coastline of Los Cabos as humpback whales begin their annual migration to the nutrient rich waters off Alaska and Canada. Varying year-to-year, whale watching season typically begins in early December and lasts through mid-April.
Located where the warm Sea of Cortes meets the cold Pacific Ocean, Baja California Sur offers the ideal conditions for whales to mate, give birth and nurse their calves. Bursting with life, the seas off Los Cabos are home to a diverse range of wildlife and whale watching can also mean the chance to see pods of dolphins frolicking with their young alongside your boat and other whale species like blue whales, gray whale and orcas that are also attracted to the area.
 During whale watching season, visitors have a choice of excursion to get up close and personal with the whales, including private and group outings. Check out some of our favorite ways to experience these gentle giants: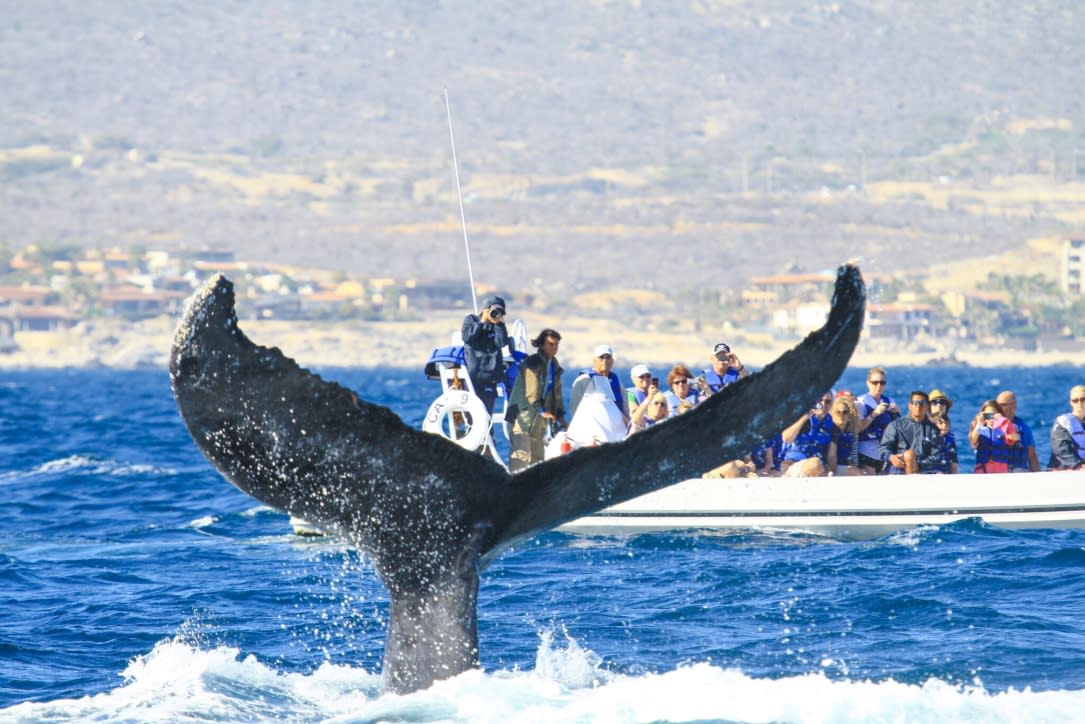 Los Cabos is home to reputable expert guides who lead group expeditions in search of the iconic arching whales against the backdrop of Land's End. Depending on your preference of vessel and time of sailing, Los Cabos has a variety of tour operator options for guided boat tours that can be booked through the link above. On board catamarans and sailboats, specialists explain the mysteries found beneath the water's surface and teach valuable lessons about preserving and protecting these natural treasures.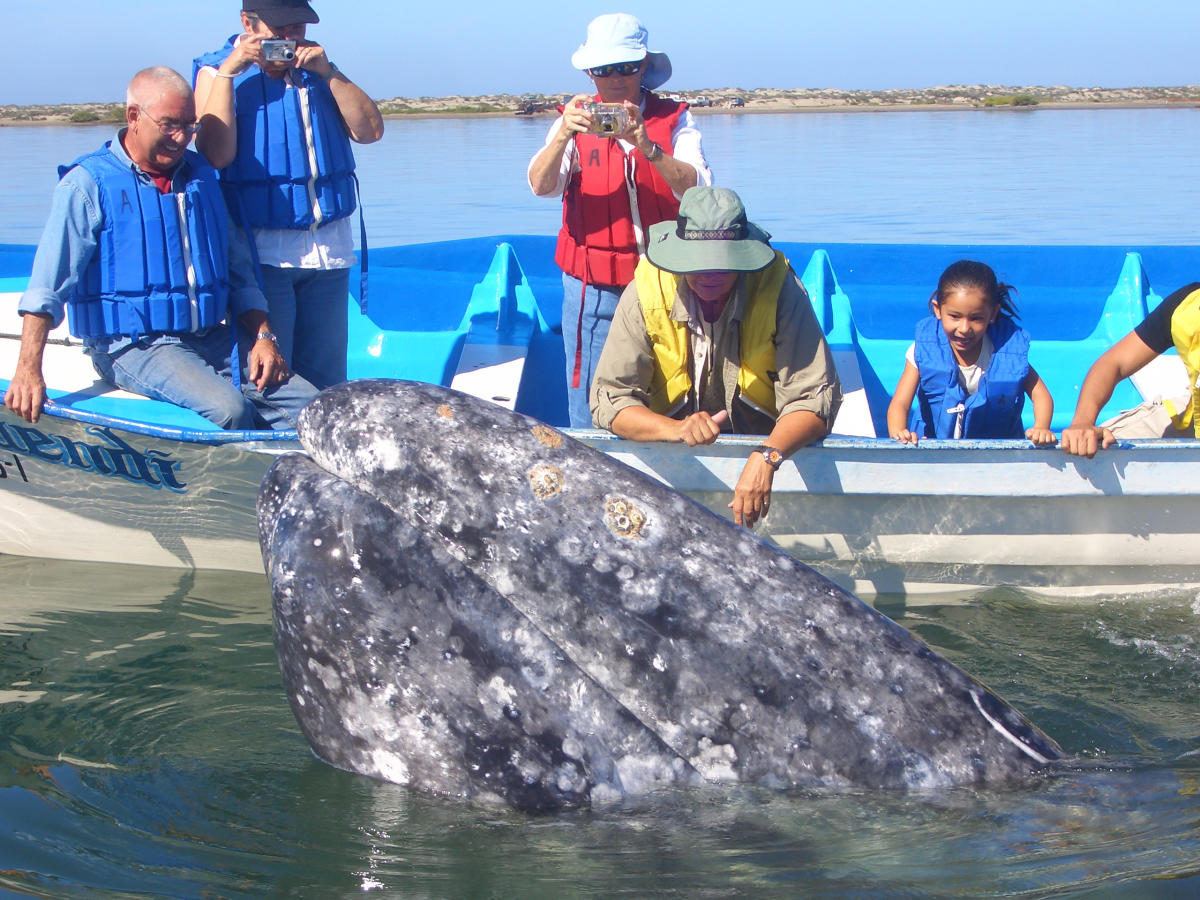 A two and a half hour long tour takes visitors out into the Sea of Cortes on a comfortable panga with the option to upgrade to a more luxurious boat. There, you will have the opportunity to witness families of humpback whales breaching and slapping the surface and occasionally, guests have also spotted gray whales, orcas and blue whales. Tours are available both early or late morning or in the afternoon, and admission includes refreshments and snacks.
Learn more about whale watching experiences in Los Cabos and visit the Cabo San Lucas Marina to arrange your tour or book through your hotel.