El Ganzo proudly introduces Gustavo Martínez Seemann as General Manager, coinciding with the hotel's remarkable 11th anniversary celebration in Puerto Los Cabos.
San José del Cabo, agosto 2023. Originally from Mexico City, Gustavo Martínez Seemann brings forth an impresive background in both entertainment and in hospitality. His extensive leadership experience in restaurant management, hotel operations, and luxury service underscore his professional stature. His journey includes management roles in prestigious resorts, influential hotel openings, and collaborations with figures in the culinary world, including James Beard Award recipient Enrique Olvera and the legendary Michelle Bernstein from Miami.
Gustavo's trajectory spans boutique and luxury hotels across diverse settings, both within and beyond Mexico. His role as the Director of Food & Beverage at The Cape, A Thompson Hotel, in Los Cabos, saw the creation of an outstanding entertainment program within the destination, alongside his involvement in the debut of the local Tennis Open's initial three editions. He assumed the position of General Manager, orchestrating the triumphant launch of Thompson Zihuatanejo in 2018. After that his journey took him to various destinations, culminating in his role as the Director of Operations for a collection of luxury hotels with SLH in Tulum. This portfolio included the stewardship of four boutique hotels and one more on Little Corn Island in Nicaragua.
"El Ganzo is a place that radiates authenticity and curiosity, not only in Los Cabos, but globally. Joining this exceptional team is truly exciting. I am confident that, working alongside the dedicated individuals that comprise the hotel, we will continue to exceed our guests' expectations while maintaining El Ganzo's distinctive blend of uniqueness, creativity, and artistry, all while upholding our deep commitment to the community and the environment," says Gustavo.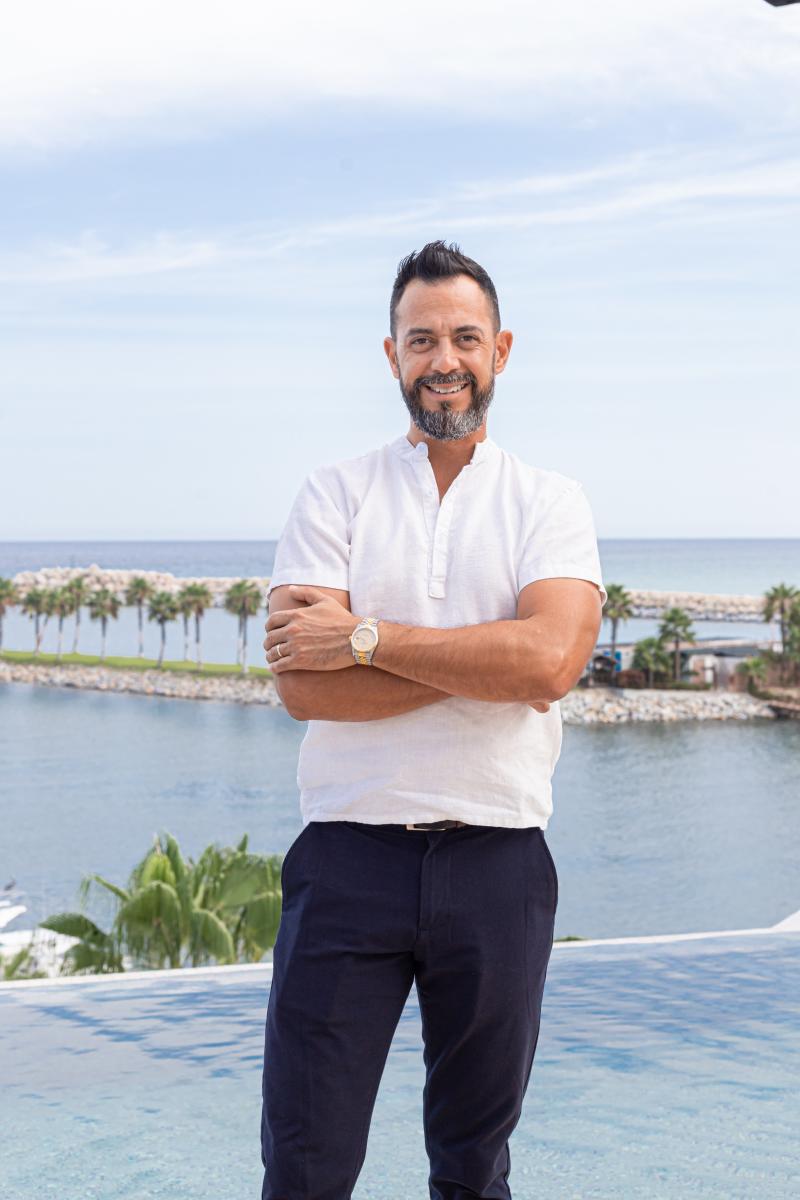 El Ganzo stands as Mexico's pioneering hotel—and the third in Latin America—to have attained the B Corp Certification. This recognition signifies El Ganzo's commitment to create projects for the greater societal good, while adhering to rigorous environmental, social, and community standards. This distinctive certification, operational in over 70 countries, underscores the comprehensive evaluation of companies across five fundamental impact domains: community, governance, environment, workforce, and customers. El Ganzo's dedication to environmental stewardship is manifest in the presence of a proprietary wastewater treatment facility and a beachside grease trap, emblematic of its conscientious approach to marine conservation.
Located on the shores of La Playa, Puerto Los Cabos, in the heart of San José del Cabo, El Ganzo stands as a testament to refined luxury. With 69 unique rooms, this boutique hotel transcends conventional hospitality, transforming into a sanctuary of experiential luxury. With its own musical and artistic programming, the hotel houses an in-house recording studio, hosts
captivating artist-in-residence programs, witnesses live artist installations, and stages evocative performances by on-site musicians. Evidently, El Ganzo's tenth-anniversary celebration bore witness to an immersive show, headlined by globally renowned artists including Khruangbin, Dj Quantic, and Jupiter & Okwess. The 10th anniversary was characterized by an array of live music, poolside DJ sessions, beachfront soirées, holistic wellness experiences, captivating art exhibitions, and a culinary expedition, which remains emblematic of the hotel's steadfast dedication to redefining the paradigms of luxury hospitality.