These hotels roll out the welcome mat for pets.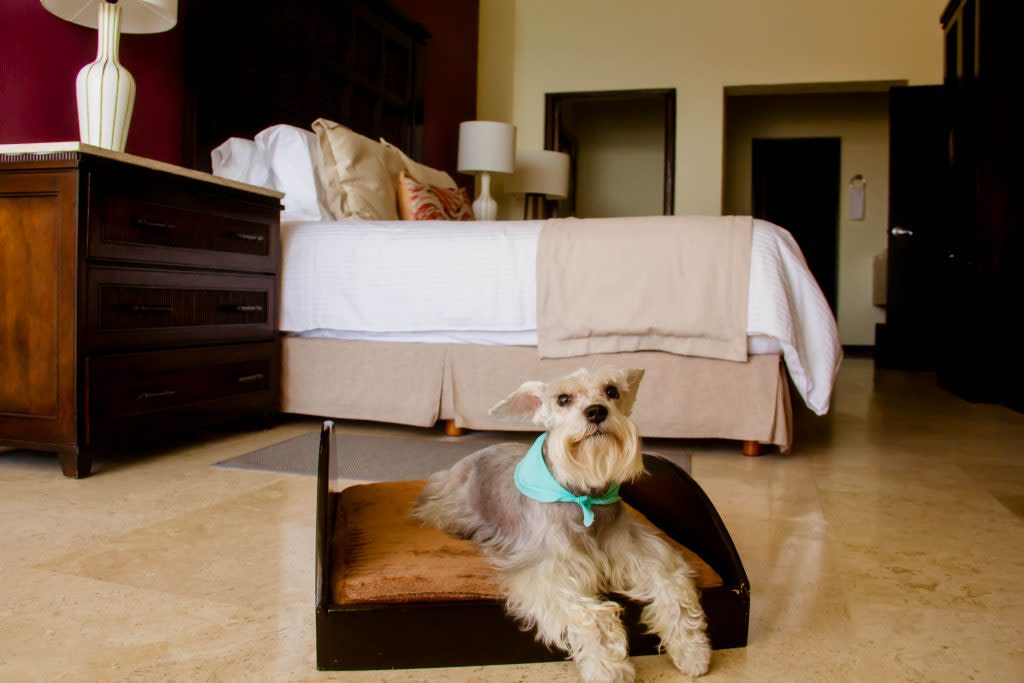 These Los Cabos hotels do not merely accept pets; they welcome them with open arms and special amenities, too.
Nobu Hotel Los Cabos Nobu Hotel Los Cabos is Nobu's first hotel in Mexico. Offering unparalleled views of the sparkling Sea of Cortez, a luxurious spa and not one but two award-winning Nobu restaurants, Nobu is high on everyone's must-stay list. And it's even more attractive for pet lovers: pets of any shape or size are allowed to join Nobu guests in their rooms.
The Cape The Cape offers a fresh and vibrant approach to Los Cabos luxury, and pets up to 50 lbs. are allowed to experience it as well. This beachfront retreat overlooks the bay and the iconic El Arco, Los Cabos' natural landmark. Imagine strolling down the beach with your dog to enjoy the Baja California sunset. Simply stunning. 
El Ganzo Does your dog like to "sing"? Well, if you stay at El Ganzo, you just might be able to snag time in their recording studio and lay down some quality tracks. Additional amenities include a beach club, two swimming pools, gym and bicycles you can borrow. One pet under 20 lbs. is allowed per room for a fee.
Casa Dorada Overlooking one of Los Cabos' most swimmable beaches, the five-star Casa Dorada Resort and Spa welcomes couples, families and, of course, pets. Dogs up to 40 lbs. receive a special welcome treat, get their own plush bed and turndown service each night. In addition, there are grooming services on call with concierge and 24-hour veterinary service available. Ruff life, right?