1. Glass Box, The Cape
The fully air conditioned space at one of Los Cabos' most high-end properties is cool in every sense of the word. The minimally-designed lounge functions as both a café during the day and a bar at night, meaning that your morning espresso can easily transition to an espresso martini come sundown. Chill out, grab that cold brew and brush up on the news, or disconnect completely and just watch the turquoise waves roll on in. If you want to take your coffee out of the Glass Box, consider hiring a poolside cabana with plenty of beds and lounges by the water.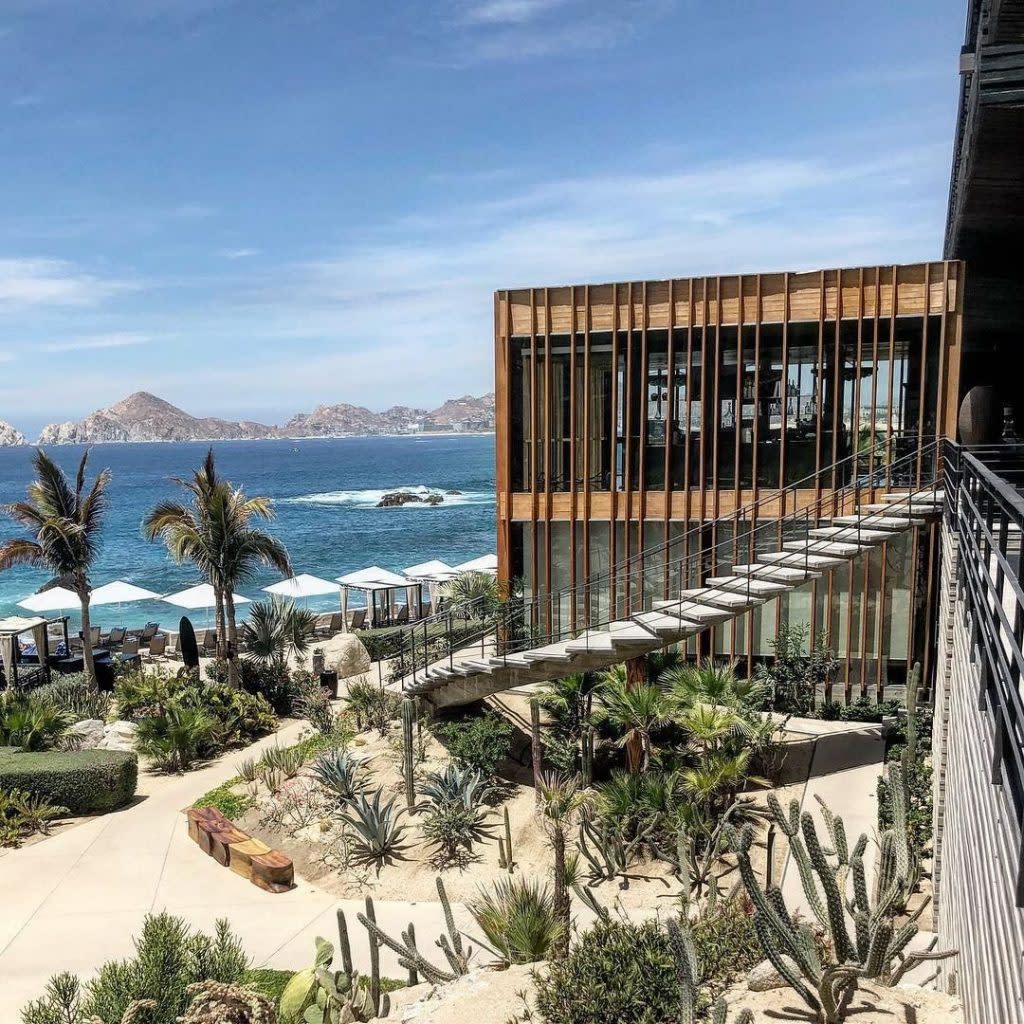 2. Sur Beach House
Designed to feel like communal beach house right on the sand of one of the best swimmable beaches in the area, Sur still manages to feel exclusive and unique. The space perfectly moves from indoor to out, and guests are able to enjoy their morning coffee in the open, breezy café, out on the shady deck, or under a beach umbrella, kicking back on a banana lounge. Pair your coffee with a selection of the finest breakfast foods, or stay for a fresh gourmet lunch. Just remember to leave 30 minutes after eating before you jump into the water!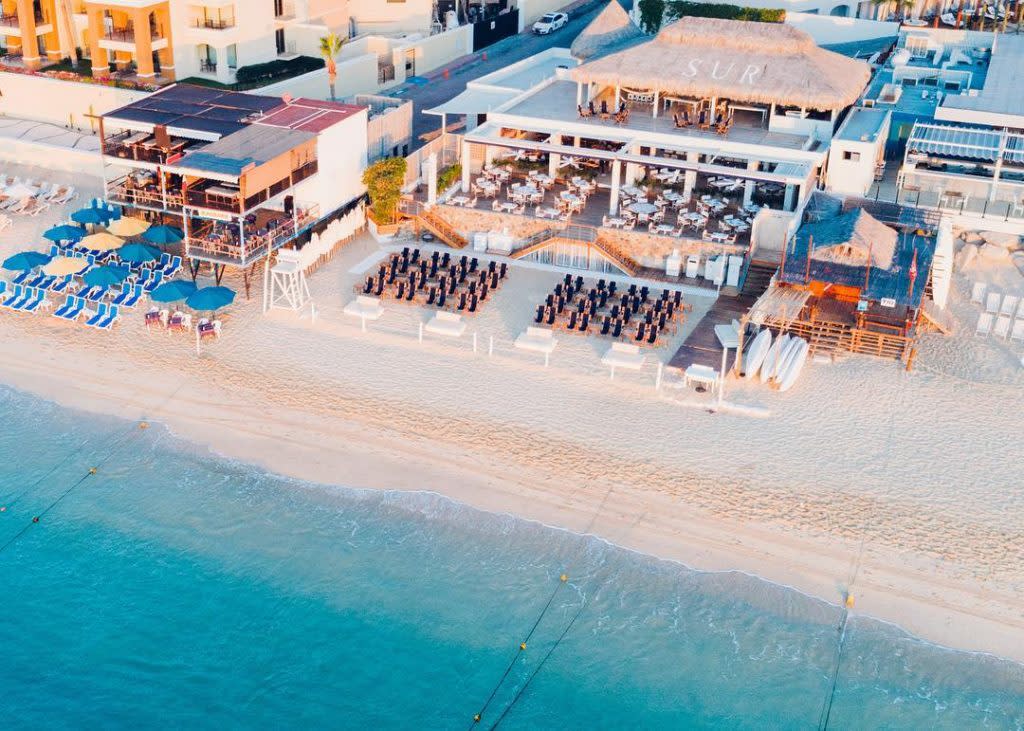 3. Flora Farms
This huge organic farm might not have views of the beautiful ocean, but it is no less spectacular sitting among the native flora and fauna, mug in hand, watching the day begin across the desert and mountains. The days here start when the in-house baker fires up the oven to begin baking every loaf that is served in every meal. In fact, almost everything served at Flora Farms is grown on-site or hand-made from local ingredients. From Thursday to Saturday, enjoy breakfast, lunch or dinner on the farm, or, make room for their famous Sunday brunches to sample the best of the menu!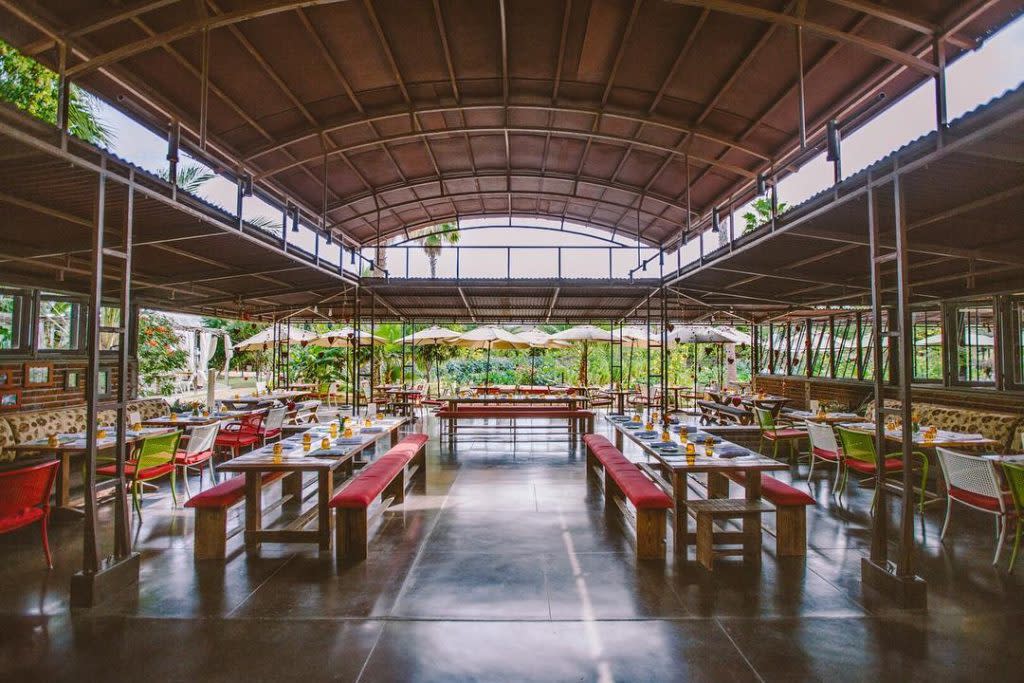 4. Comal, Chileno Bay
Chileno Bay's signature restaurant may be known for its exceptional Latin-fusion cuisine, however, it's underrated for its take on the most important meal of the day! As you are seated to look out over an ocean lit with the golds and oranges of a sunrise, grab your preferred cup of coffee sourced from Cafeologo, a provider from Chiapas, in Southern Mexico. To perfect your meal, order one of the breakfast sandwiches, or a simple breakfast pastry, and finish up with a mimosa to get you ready to face the day!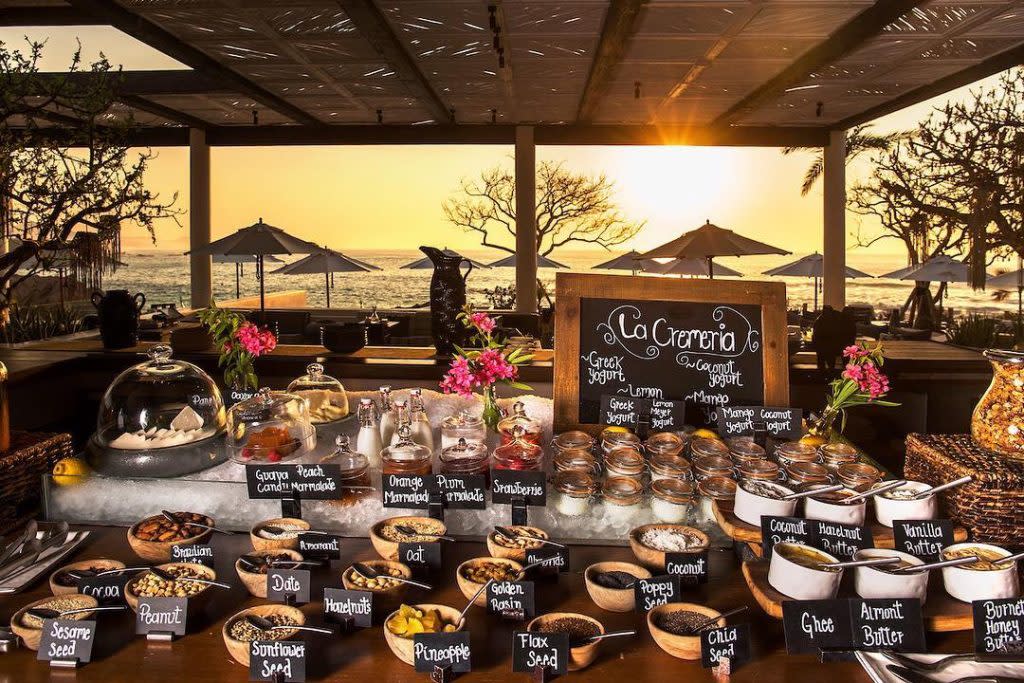 5. Baja Beans
If you like your coffee locally sourced, Baja Beans is the way to go for a great cup in Los Cabos. This small-scale, fair-trade company roasts their beans in Pescadero, a tiny community that sits about halfway between Cabo San Lucas, and the spectacular town of Todos Santos. The store hosts a local farmer's market every Sunday, allowing their neighbours to come and present their home-grown and artisanal goods each week.