Lights. Camera. Action! A Guide to Los Cabos during the International Film Festival.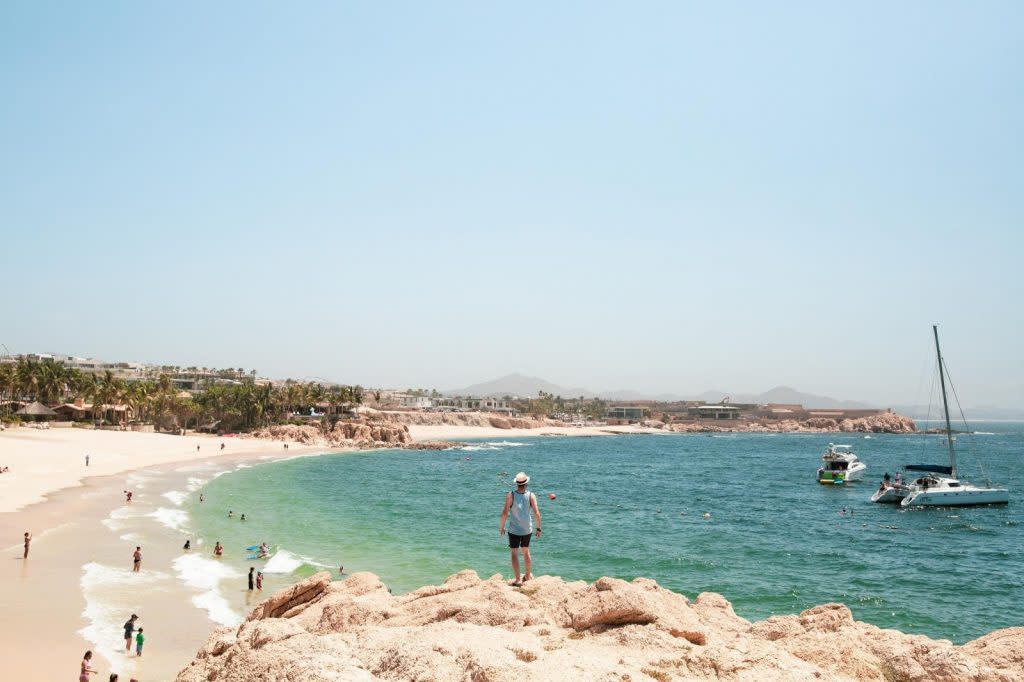 For five days every November, Los Cabos takes center stage in the international cinema spotlight. This year, the Los Cabos International Film Festival will take place from November 13 to the 17 and will welcome industry professionals, actors, directors and film lovers alike from all around the world in a magical place where the desert meets the sea.
The international celebration promotes dialogue and cultural exchange of the North American film industry with the rest of the world and also showcases local Mexican filmmakers in a place where art, creativity and individuality flourishes. The festival was established in 2012, and since its founding, has attracted Hollywood's best and quickly gained international attention and importance.
There are two main categories for awards, one reserved exclusively for Mexican films and one that includes submissions from Mexico, Canada and the U.S. The schedule of screenings and awards is jam-packed into the five days of cinema celebrations, so there are plenty of opportunities to watch amazing films, spot celebrities and even catch an international premiere of a new film.
The sophisticated yet laid-back atmosphere of Los Cabos welcomes all those who find their way here. Galas, film features and glamorous parties are backdropped by a selection of Los Cabos' most exquisite hotels and of course, its iconic coastline, punctuated by the silhouette of El Arco. 
If you plan to attend a gala or VIP party, make sure to browse the luxury shops and boutiques found throughout the area like the Puerto Paraiso Mall for a red carpet-worthy gown or suit.
Between showings and in the spirit of creativity, check out Los Cabos' many restaurants and bars that whip up custom mezcal cocktails like Acre, or head to Manta at The Cape for inventive cuisine that serves up dishes infused with flavors from all around the world. 
In a place where good things naturally come together, the Los Cabos International Film Festival is an internationally renowned event in a stunning location that you won't want to miss.