If you're travelling around Los Cabos as a family unit, then chances are that you'll want at least some time to lay around the pool, sip a tropical cocktail and head to the spa without having the youngsters asking you to entertain them 24/7. Don't fret, there are so many great options that hotels and resorts all over have on offer to keep children of all ages content, giving you the time to relax that you deserve.
Montage - Paintbox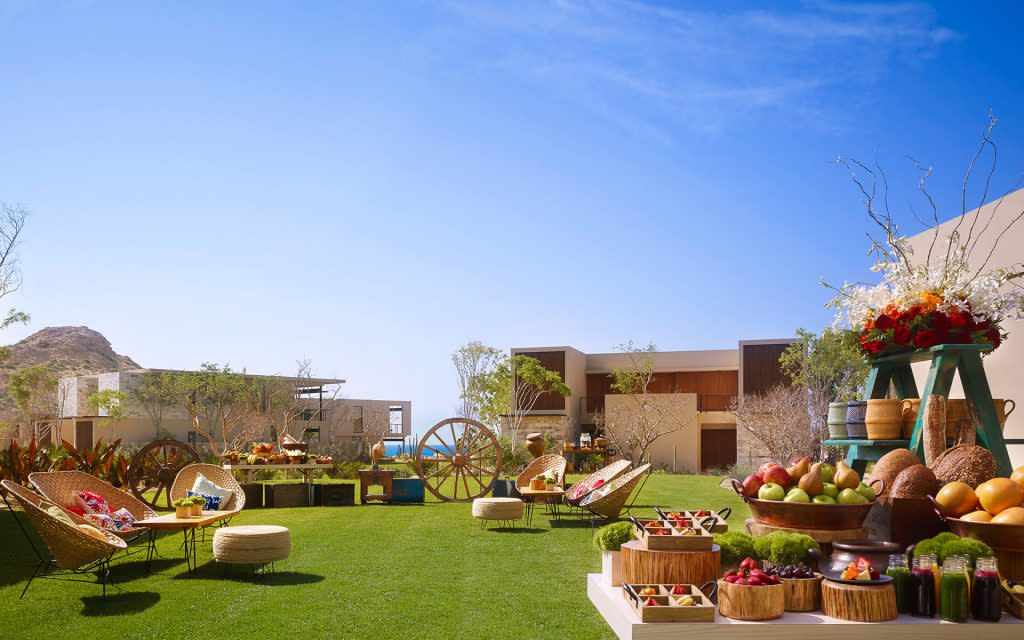 The Paintbox program has activities split over the week, with each day packed with a stack of games, and fun in categories like Sunday Photography, Friday Olympics, and Monday Mexican Art. Night time activities include a camp-out and stargazing on Fridays, as well as a Saturday night Pyjama movie night. When kids complete each activity, they receive a merit badge for their collection. But perhaps one the most unique aspects of the Paintbox club is the Thursday Wellness sessions, where kids under-go their own mini spa therapy.
Grand Fiesta Americana - Fiesta Club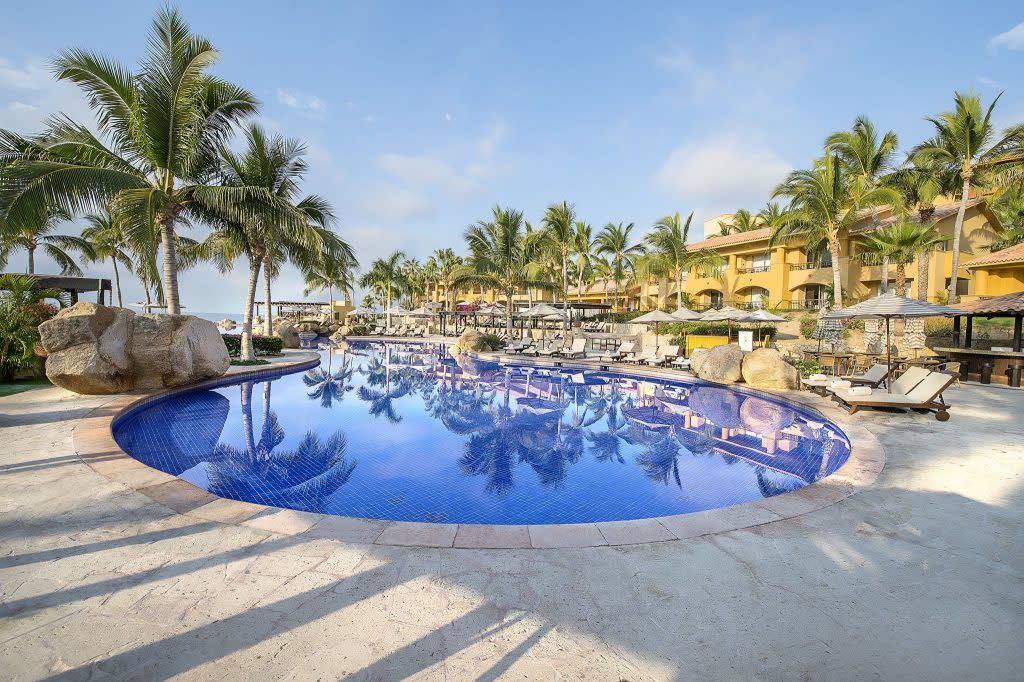 While you're enjoying an extensive wine list and hitting the links at one of the 50 Top Golf Hotels in the World, according to Golf Digest, the kids can be having just as much fun as you. Supervised activities include cooking and creating in the kitchen, bonfires and movies on the beach, beach and pool swimming, and a whole heap of other sports and games. If you want to get involved in the fun, a lot of the activities encourage parental participation.
Paradisus – Kids' & Teens' Zones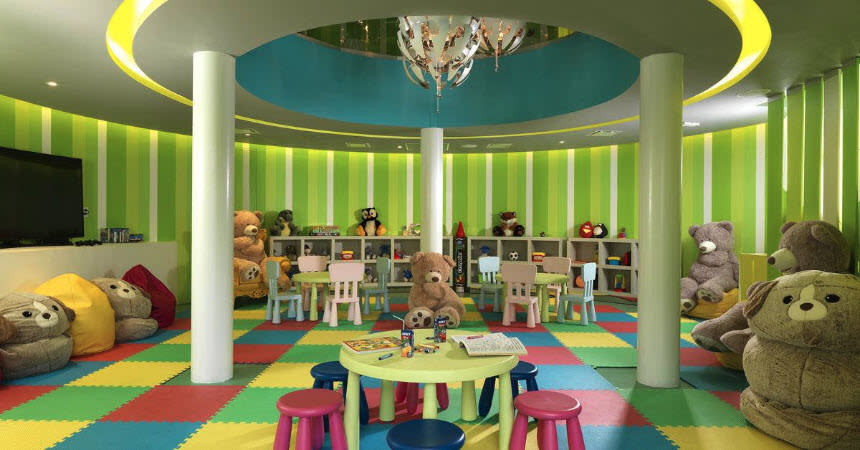 Paradisus has a central focus on families, catering to young children and teenagers separately to make sure that neither are chasing you through the resort when you want some peace and quiet. For the little kids, aged 4 – 12, they'll be embarking on treasure hunts, making (and destroying) piñatas, competing in mini Olympics, and painting faces. For the older teens, they'll go head-to-head in volleyball, beach games, foosball, water polo and then be able to relax with video games in the comfort of the indoor area.
Las Ventanas - Rose Buds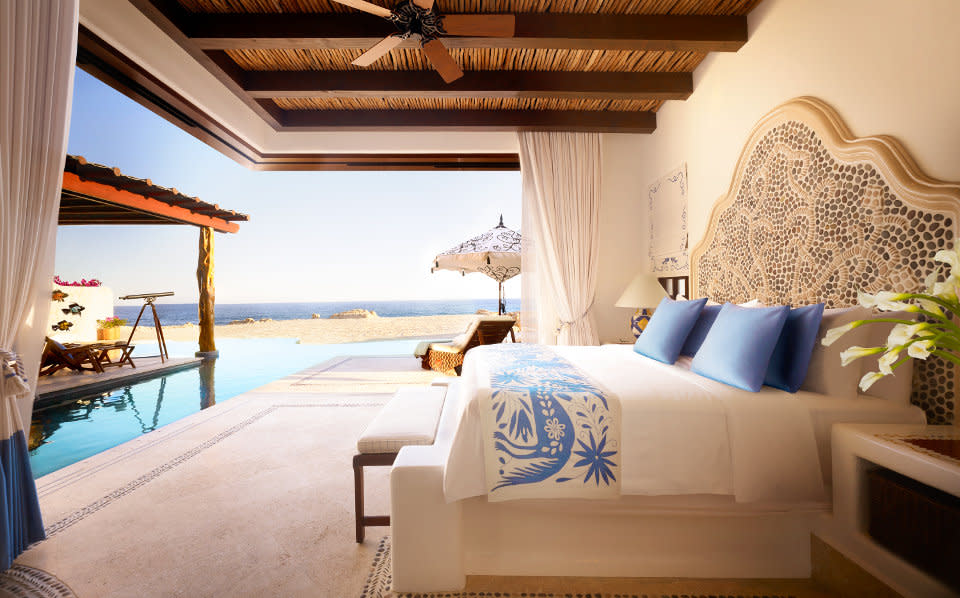 Not strictly a Kids' Club, but Las Ventanas' Rose Buds Program is specifically designed to help parents of young children to make the most of their stay. Parents can request that their room be baby-proofed, and fitted out with some additional furniture, like cribs, baby monitors, and a change table. Most impressive, for your little lounger is the addition of child-sized robes and slippers.
Dreams Los Cabos – Explorer's Club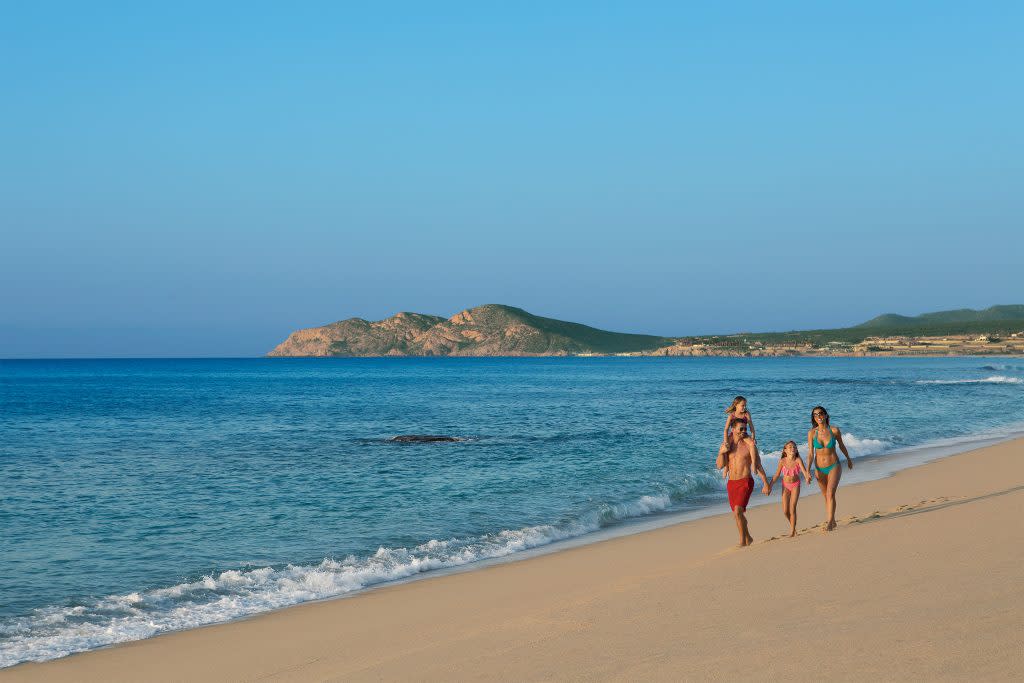 The newly revamped explorer's club make the most of Dreams' full-range of activities and amenities. Kids get involved with arts and crafts, theatre, treasure hunts, sandcastle-building competitions and rock climbing, and have access to huge play grounds and splash parks. The Explorer's Club also provides lunch and dinner, and is open until 10pm, giving parents plenty of time to rest, relax, and reconnect.
Grand Velas

At Grand Velas, your kids will have the same luxury experience as you, though perhaps in a far more colourful room. Kids and teens are separated out to let both have the most fun in their own sets of activities, and spaces. The young kids, aged 4 – 12 will join energetic staff flying kites, making masks, playing board games and video games, and enjoying the sunshine on an outdoor wading pool and covered playground. Teens have access to a bar serving non-alcoholic drinks, a dance club-like sound system, pool and ping pong tables, karaoke and gaming pods until midnight every day, so they'll feel like they're getting the Cabos experience in a supervised space!