A trip to Cabo, Mexico means many things. Only a two hour flight from Los Angeles International Airport, there is a lot to look forward to including stunning beaches, fantastic snorkelling, relaxing spa treatments, delicious food, luxurious hotels, and of course, incredible margaritas. Being the homeland of tequila, you know you'll get a refreshing margarita most places you go but these four places all bring something special to the table from spunky flavours to gorgeous oceanfront views.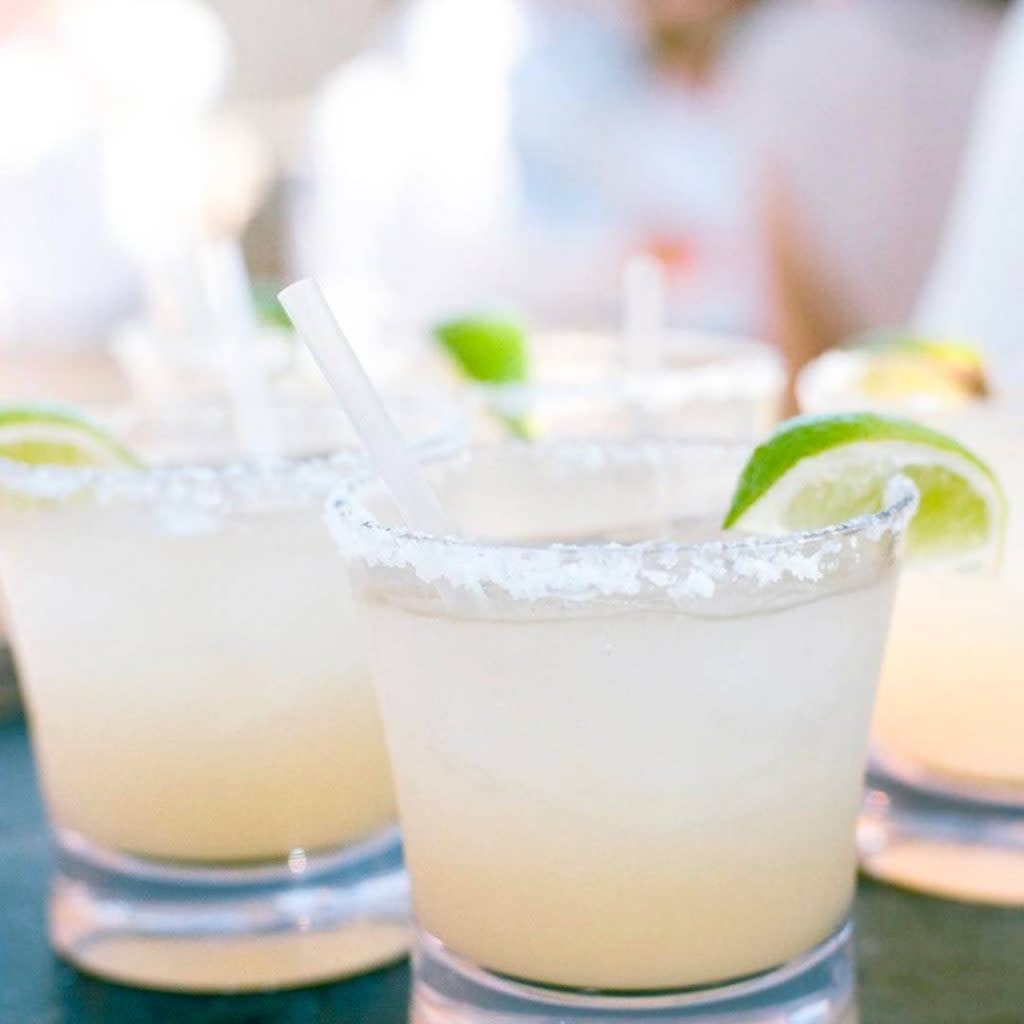 Credit: @haciendacocina on Instagram
Monkey Business Bar – Plaza Marlin, Blvd. Paseo de la Marina, Centro, 23450 Cabo San Lucas
It may not look like much from the outside, but this hole-in-the-wall joint in the heart of downtown Cabo San Lucas knows how to spice up a margarita. The lack of a website gives this place some ambiguity but not to worry, it exists and it is delicious. Yes, you can order a classic margarita, but when in Cabo, get adventurous! Monkey Business Bar offers a variety of flavours and designs with their drinks. The staff is warm and friendly, the music is upbeat, the atmosphere is lively yet cosy, and the margaritas are a whopping USD $8. It isn't the easiest place to find but once you do, you'll be adding to the list of 150 Google reviews saying it's the "best margarita you've ever had."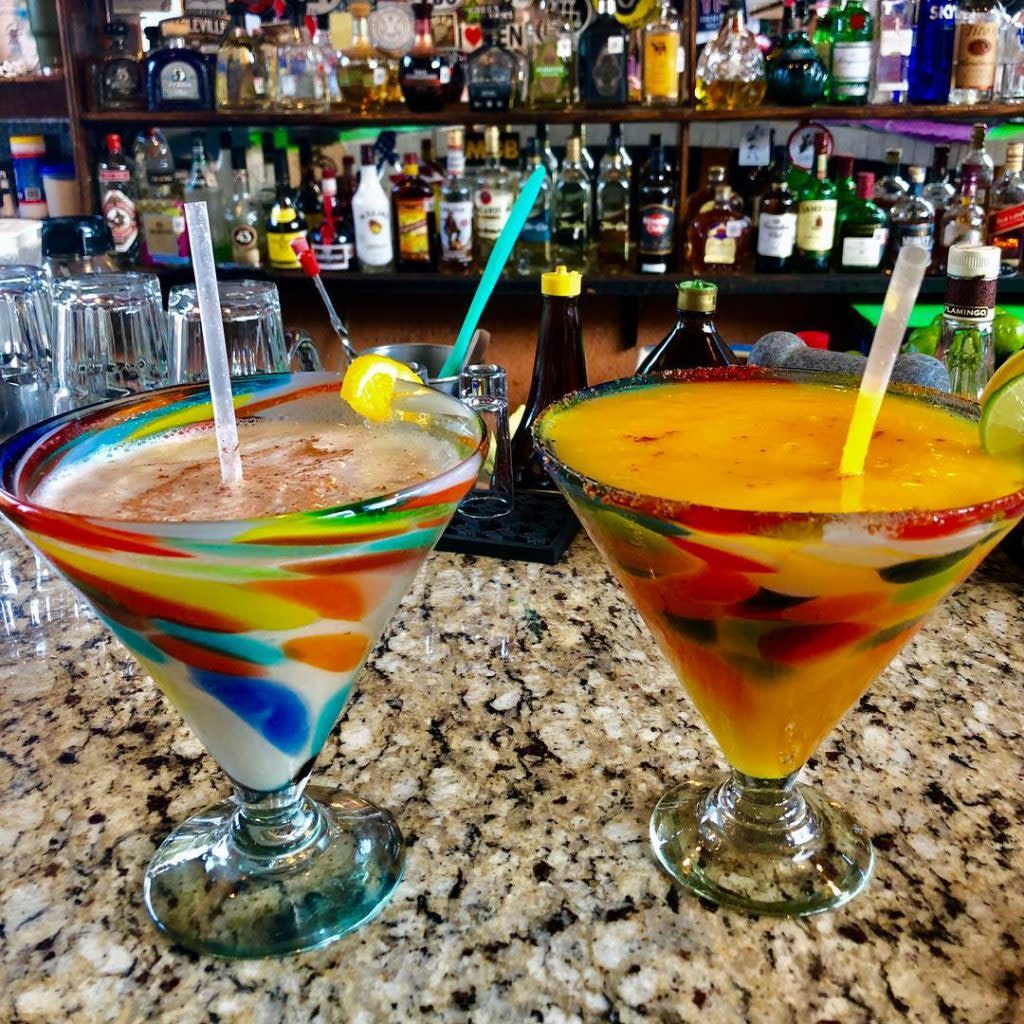 Credit: @elaineirwinaes on Instagram
Hacienda Cocina y Cantina – Calle Paseo de la Marina 4732, Colonia El Medano, 23453 Cabo San Lucas
Located in the Hacienda Beach Club & Residences right between Medano Beach and the Cabo San Lucas main beach, is this gorgeous sit down restaurant overlooking the Pacific Ocean. Inspired by the authentic, luxurious Mexican hacienda, Hacienda Cocina and Cantina is carefully and attentively designed to honour traditional foods and style. Not only are you signing up for a delightful margarita when you come here, you're also destined for a lovely culinary experience! If this doesn't sound appealing enough, Hacienda offers four different types of margaritas that all use a variety of fresh, local ingredients. Take your pick and prepare to be blown away no matter what.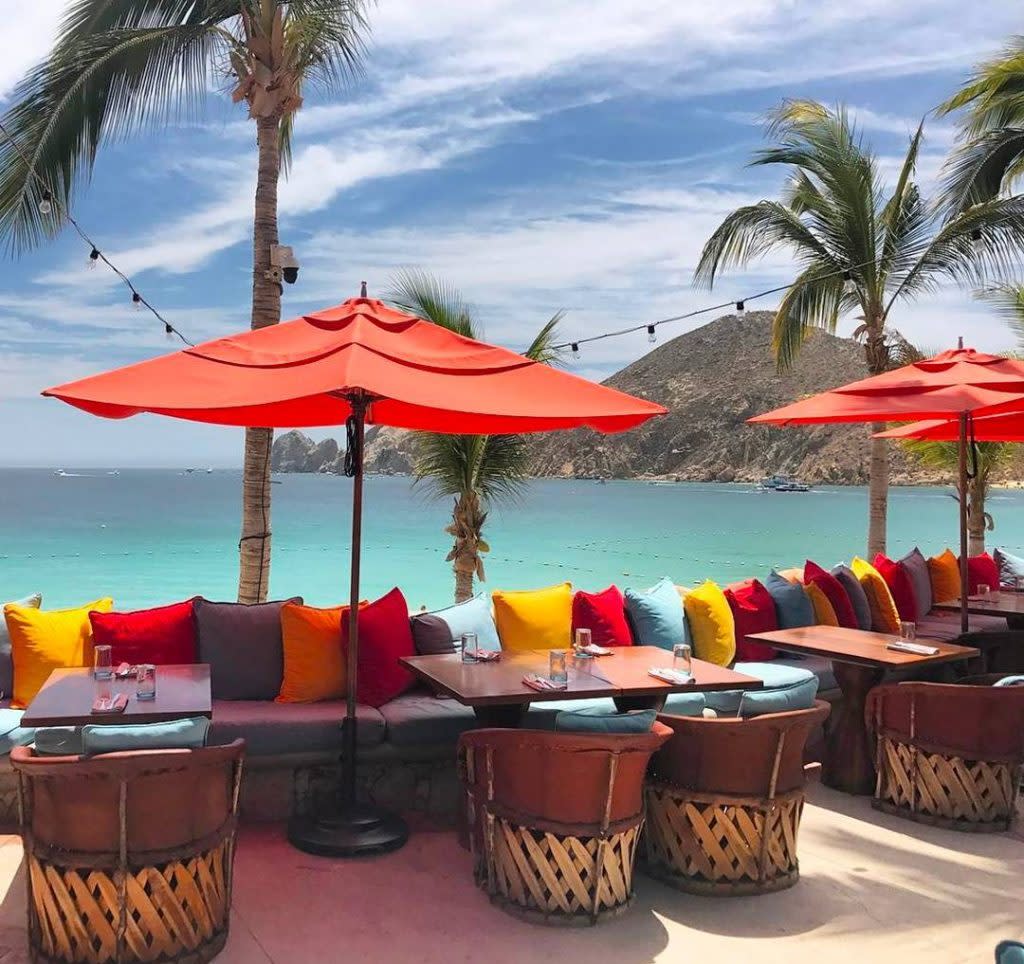 Credit: @haciendacocina on Instagram
The Office – Playa El Medano S/N, El Medano, 23450 Cabo San Lucas
If you've ever spent your time daydreaming about margaritas on the beach, odds are you imagined The Office on Medano Beach. Five minutes down the beach from downtown Cabo San Lucas, this colourfully decorated hut-like restaurant is the perfect place if you're looking for a social, energetic atmosphere. The restaurant tables are literally in the sand ensuring you feel the tropical holiday vibes at all times. Whether you're enjoying an afternoon lunch under the sun or headed to dinner before a night out in Cabo San Lucas, these Don Julio filled margaritas will hit the spot. Once you're rested in the sand with a margarita in hand, enjoy a fire show on the beach or some live music and get ready for a good time.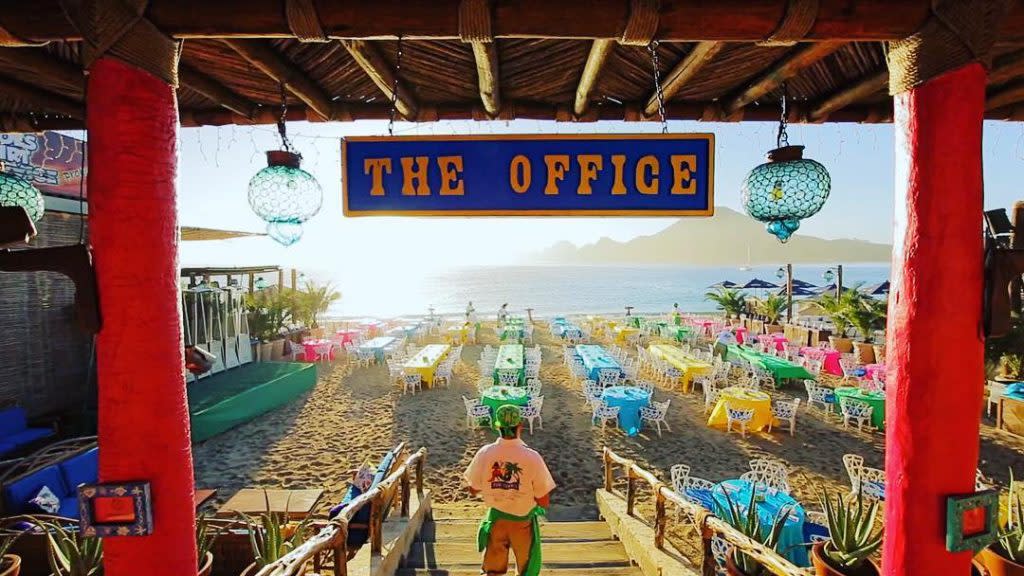 Credit: @djbandoma on Instagram
Agua Bar at One & Only Palmilla – Carr Transpeninsular, Tourist Corridor, 23400 San Jose del Cabo
If you're looking to enjoy a margarita in a quieter atmosphere, make sure to check out Agua Bar at One & Only Palmilla resort in San Jose del Cabo. This bar within the Agua by Larbi restaurant inside the resort is the definition of serenity. A wrap-around bar, marble floor tiles, and a view overlooking a never-ending ocean is just the beginning of the paradise you enter at Agua Bar. In addition to your perfectly concocted margarita, you can expect some delicious bites, live music, and pure relaxation. Agua by Larbi even provides a kids menu for both lunch and dinner making it easier than ever to enjoy that margarita you've been craving while ensuring your family is all taken care of.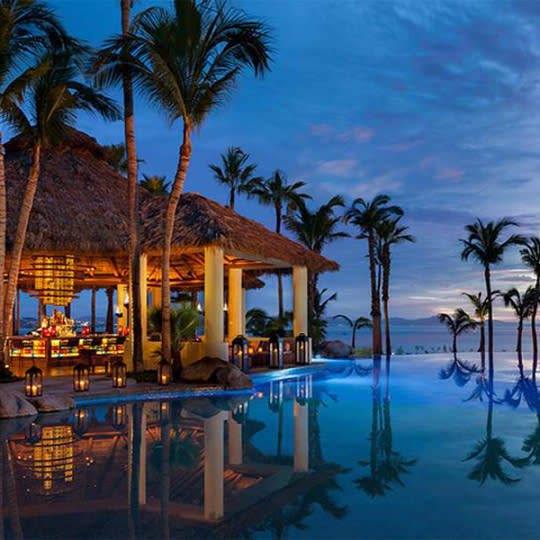 Credit: @oneandonlypalmilla on Instagram