Who doesn´t love the sun and beach? Every human being is perpetually searching for the perfect place to worship mother nature´s creations. The beaches of Los Cabos are renowned for their unrivaled beauty and tranquility. Pristine, unspoiled and clean , you can´t go wrong anywhere in this tropical paradise located in the southernmost tip of Baja California Sur, Mexico.
What kind of traveler are you? Everyone has a different illusion about their pref erred beach. Adventure - seekers look for beaches that are beautiful and close to exciting attractions. Lovers , are enticed to beaches with unrivaled seascapes . Family - travelers seek those with calm waters and soft sand.
There´s one beach that according to USATODAY is one of the mo st beautiful beaches of Mexico , making it the perfect spot fo r all travelers.
Balandra b each is a beautiful cove of crystal clear, shallow water that stretches several hundred meters across. It can be found by driving from La Paz, Baja California Sur in Mexico, about 2 hours north of Cabo San Lucas via Highway 19.
The main attraction is diving, camping, swimming, rowing, sailing and fishing. The beach is accessible 24 hours a day.
There rock outcropping that delineates the beach. From there, it is rocky beach and then a series of caves and stone arches, very curious formations that make up a magnificent underwater background.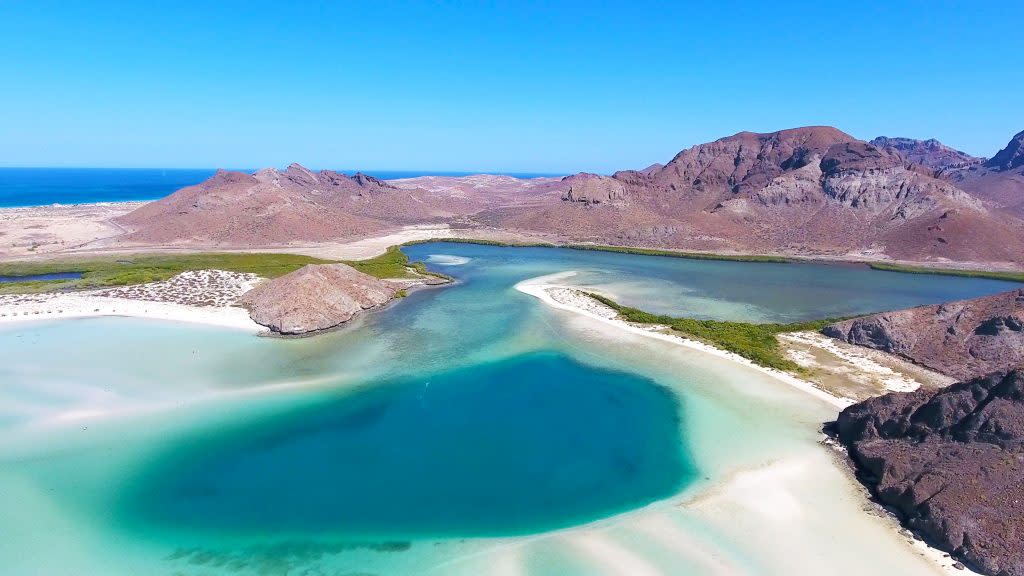 Its estuaries abound of tuna, skipjack, lisa, sierra, barracuda, shark, green shark and pearl oysters.
This beach is known for the famous mushroom - shaped rock, known as Stone Sloop. The peaceful clear waters here are a favorite of local families and international visitors.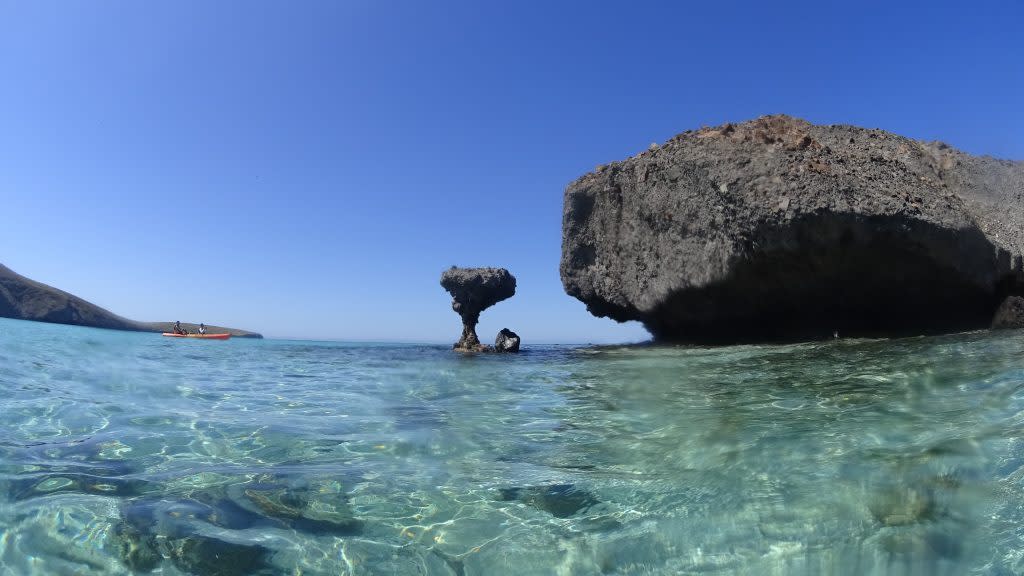 Do not climb on the rocks or touch the sea lions, do not litter and don't step on coral reefs.
Thankfully, the area of Balandra Beach is now a Natural Protected Area, as of 2008, sparing Balandra beach from future development.