Made for the adventure seekers and laid-back outdoor enthusiasts.  
Although Los Cabos is right on the water, and there's plenty to do at sea, this town also knows its way around land adventure. With year-round sunshine and weather that basically pulls you outside, there's no shortage of activities to fill your vacation.
ATVs
Cruise through the desert-like landscapes and over dunes on ATVs (all-terrain vehicles). Tours like these are very big in Los Cabos and it's a great way to get the heart pumping and see some incredible views. There are a lot of tours to choose from around the area so be sure to explore your options. And always keep in mind: safety first – helmets are required.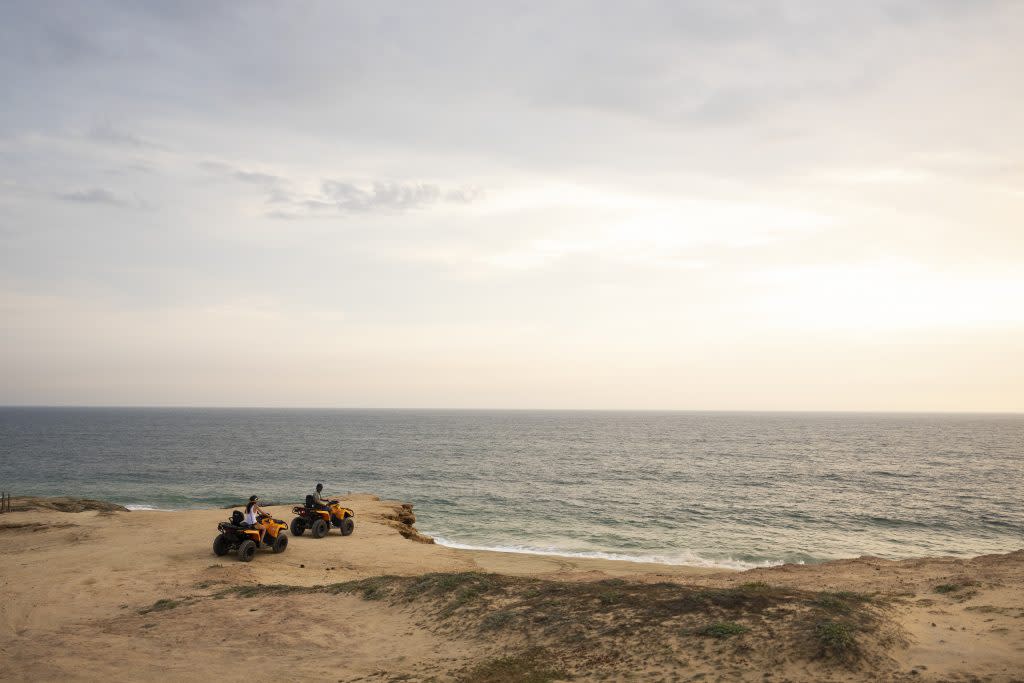 Blamping
This is a combination of biking and glamorous camping… or what we like to call blamping. If you're into extreme sports and love being outside, this is the activity for you. The thrill of mountain biking leads you to glamping-style accommodations where you can enjoy Baja's incredible nights to their fullest. It's a full-day and night tour, so be sure to plan ahead.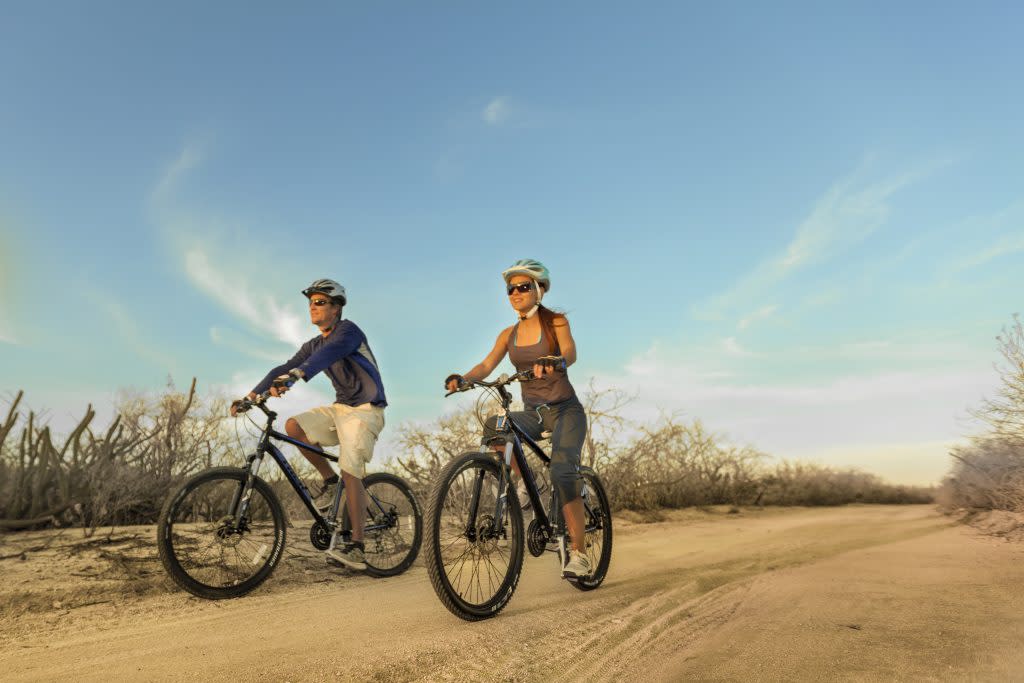 Golf
In the past 25 years, Los Cabos has really solidified its reputation as a golf mecca. So much so, some of the game's top designers have crafted championship courses – all open to play. This location is one of the few where fairways go from cactus-studded foothills to golden beaches and the deep blue sea.