From catching a whale sighting to catching a great wave, there's lots to do and see on the water.   
Adventure doesn't stop at land's end. The sea is a big draw for anyone visiting Los Cabos – and rightfully so. Between the perfect crests carrying surfers into shore and the liveliness of the ecosystem below the surface, there's many things to do on, or under, the water.
Whale watching Each year, humpback whales migrate to Cabo San Lucas, which results in some of the best whale watching. Head to the Baja Peninsula in February to see one of these magnificent creatures in person. After their long journey, calves and adults are ready to show off – they've even been known to jump out of the water and splash tour boats. Book a tour to see this action for yourself.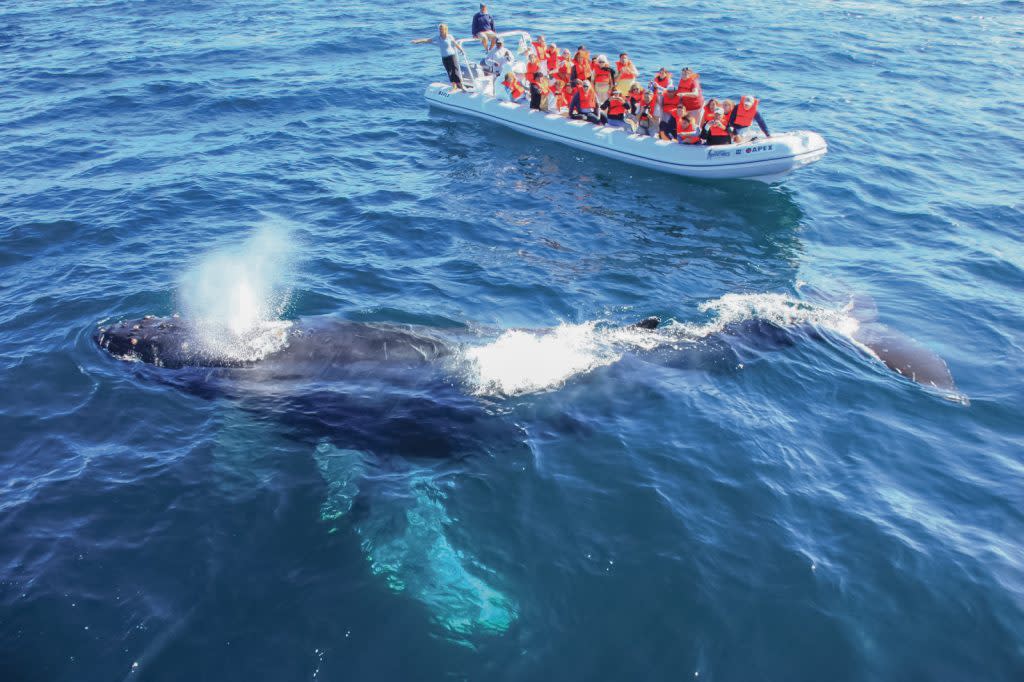 Snorkeling The ocean is home to a whole hidden world that's best experienced by strapping on some goggles and looking down. The crystal blue waters make it easy to see all the colorful fish that reside in the reef. Dive in with scuba gear to get a deeper view of the underwater ecosystem or float along the surface for a great top-down angle. Fun Fact: Cabo Pulmo is home to the largest living reef in North America.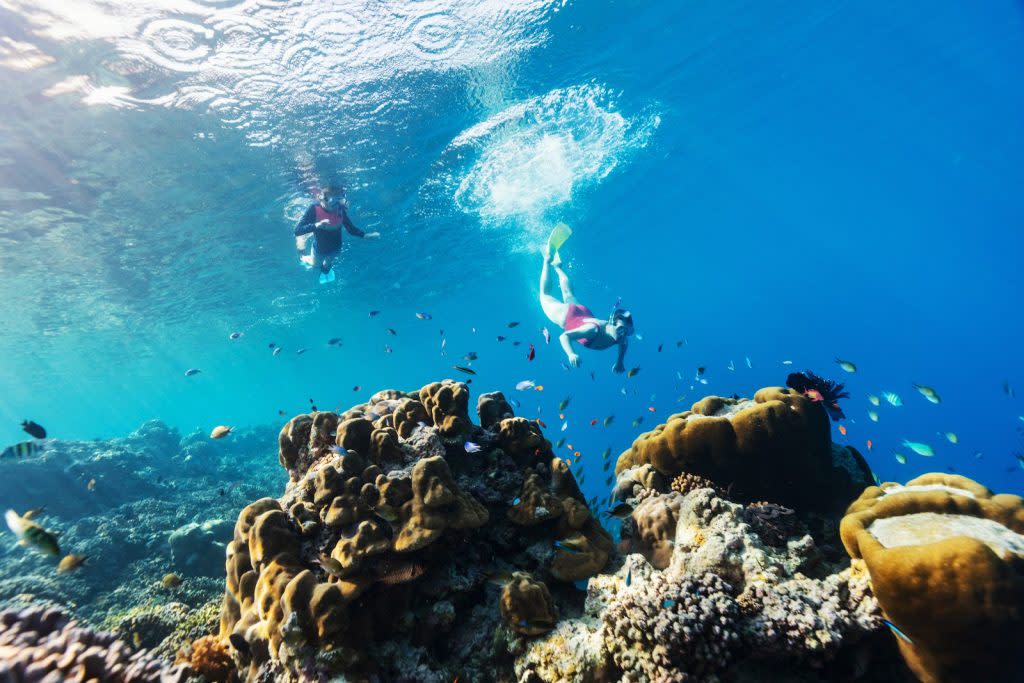 Fishing Cast out and sit back... but not for long. Los Cabos is one of the best fishing destinations in the world. The waters are home to blue marlin, mahi-mahi, swordfish, roosterfish, grouper, wahoo, yellowtail and many others. So whether you're dropping a line from shore or taking a boat out to the deep sea, you're sure to have a memorable trip.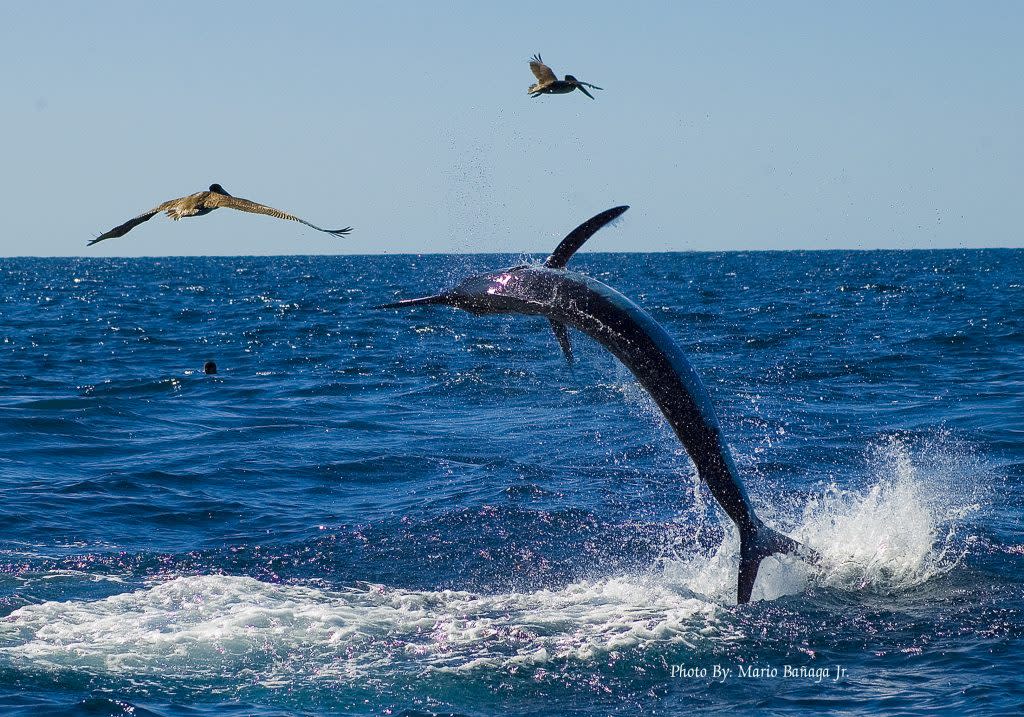 Surfing There's nothing quite like bobbing in the water on your board waiting for the perfect wave. It's only a matter of time until it comes along. Los Cabos is known for having great waves roll in from the Pacific. Paddle out farther for more intense waves, or stay close for practice. Either way, the scenery alone will provide the rush you're looking for.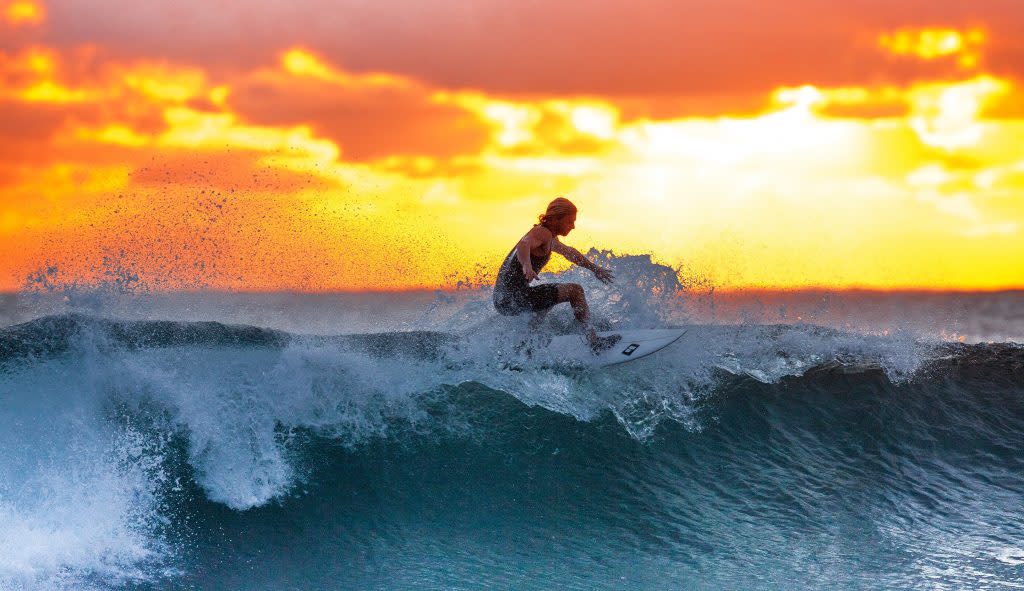 Kayaking If getting out onto the water, but not quite in the water is more your speed, you might prefer kayaking to surfing. Still an exciting activity, kayaking offers a bit more leisure. Grab a partner and pair up to paddle out to the Arch. There's nothing quite like looking up at it from sea level.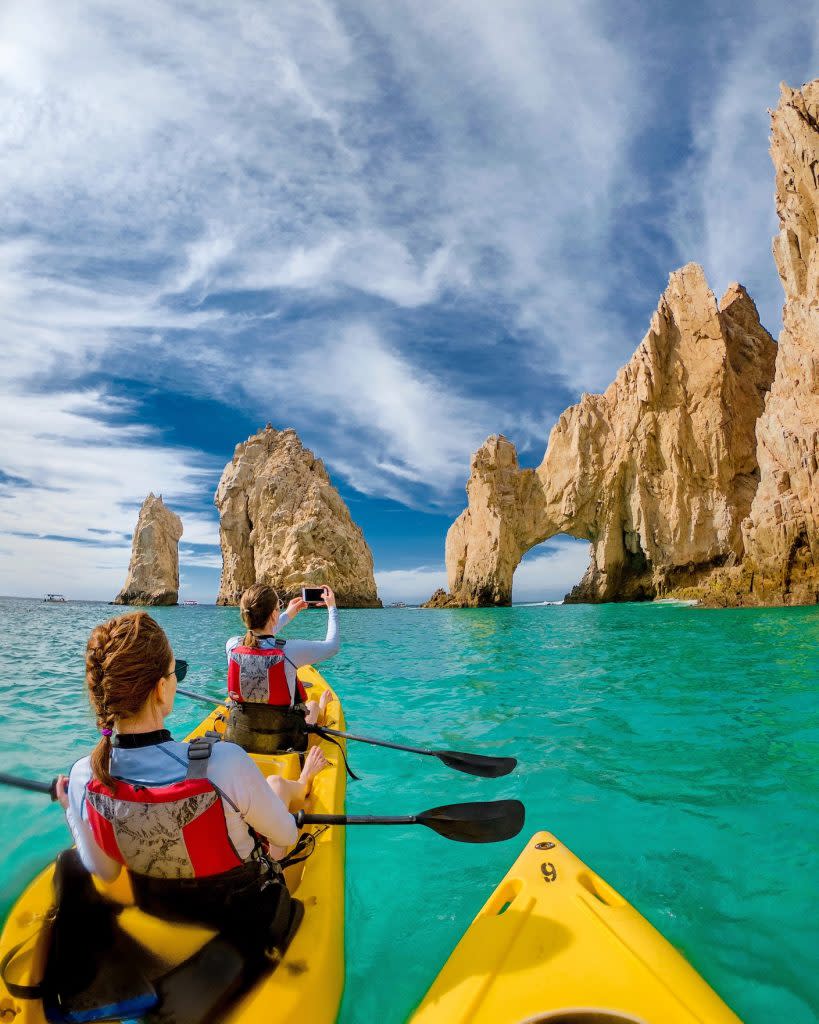 @_markfitz on Instagram