Travelling should be about taking a break from the conventional routines in your life and learning to be present with your surroundings. Depending on your personality, that could mean a variety of things – whether that's travelling solo, taking the time to read, swimming in the ocean every day, or taking a digital detox. However, for others, being present means capturing a moment.  Only two hours from LAX, Cabo, Mexico has some of the most beautiful spots where you can find yourself in one of those moments. With modern day technology, it is easier than ever to quickly snap a shot of a whale breaching, or that incredible sunset while you're eating dinner. If you're looking to seize those moments and share them with family and friends on social media, make sure to check out five of the most Instagrammable spots in Cabo.
The Arch
Yes, it's the most famous spot in Cabo, and  and yes, it's not necessarily the most original shot you can take, but did you really visit Cabo San Lucas if you didn't take a photo of the famous arch? The reason you've already seen this photo everywhere is because it lives up to the hype. It may just be an interesting rock formation, but there is something about arriving to this major attraction after sailing through the crystal blue water on a boat that makes you stop and stare. It's almost as if you don't fully realise you're on holiday until you visit this site. Here's a little tip: the best time of day for ultimate lighting is golden hour, right as the sun is setting!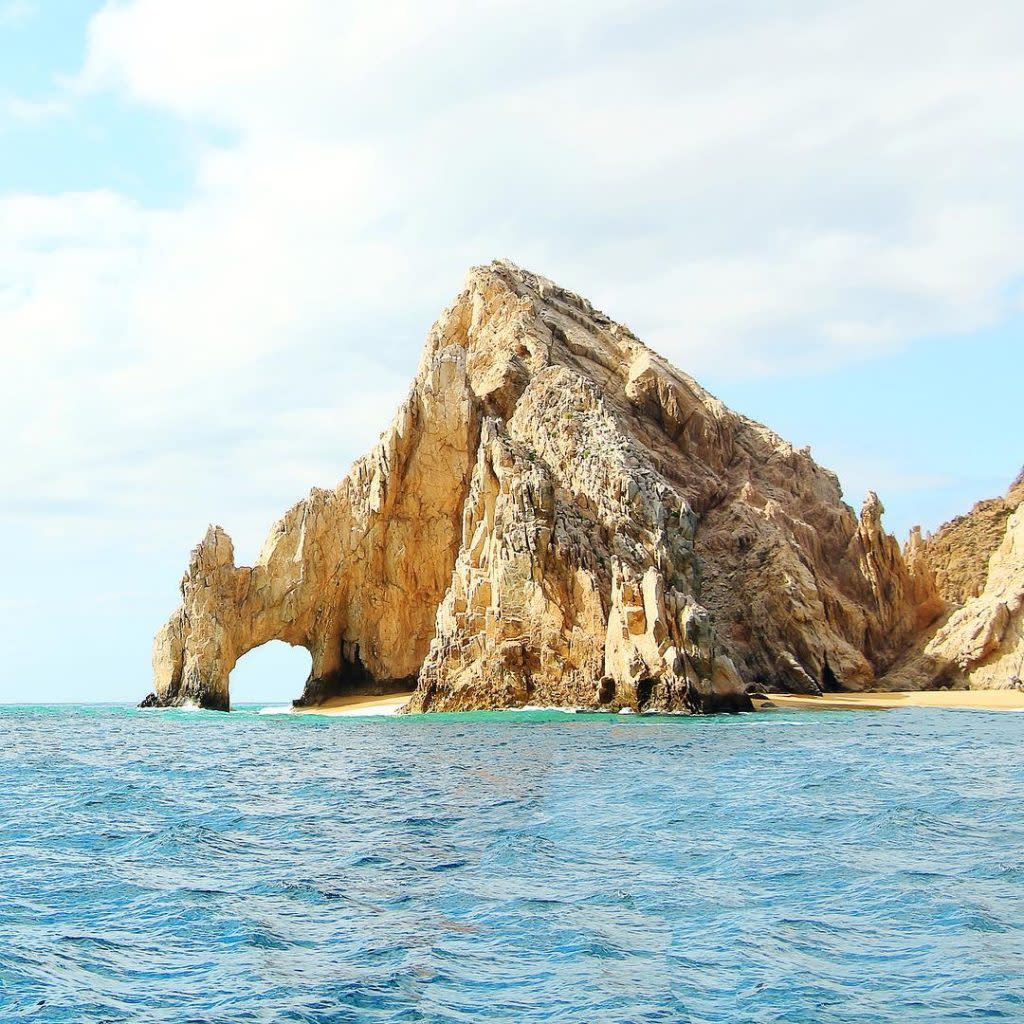 @cabo_adventures on Instagram
El Farallon at The Resort at Pedregal
Channelling your inner-foodie is a must when looking to up your Instagram game. And Instagram aside, experiencing the culinary scene in Cabo will be one of the best parts of your visit. Whether it's a late night taqueria or one of the larger scale restaurants in the resorts, the food in Cabo is made to please. If you're looking for a combination of delicious food and an Instagrammable background, definitely head to El Farallon at The Resort at Pedregal. Made with fresh ingredients straight from the sea, El Farallon is considered one of the best restaurants in Cabo. On top of all that, the restaurant is hidden amongst the rock formations  overlooking the Pacific Ocean, and the décor is stunning. In order to get that perfect shot, head to El Farallon for dinner where you can sit outside at one of the candle-lit tables and capture that perfect mood lighting. https://www.theresortatpedregal.com/diningsite/elfarallon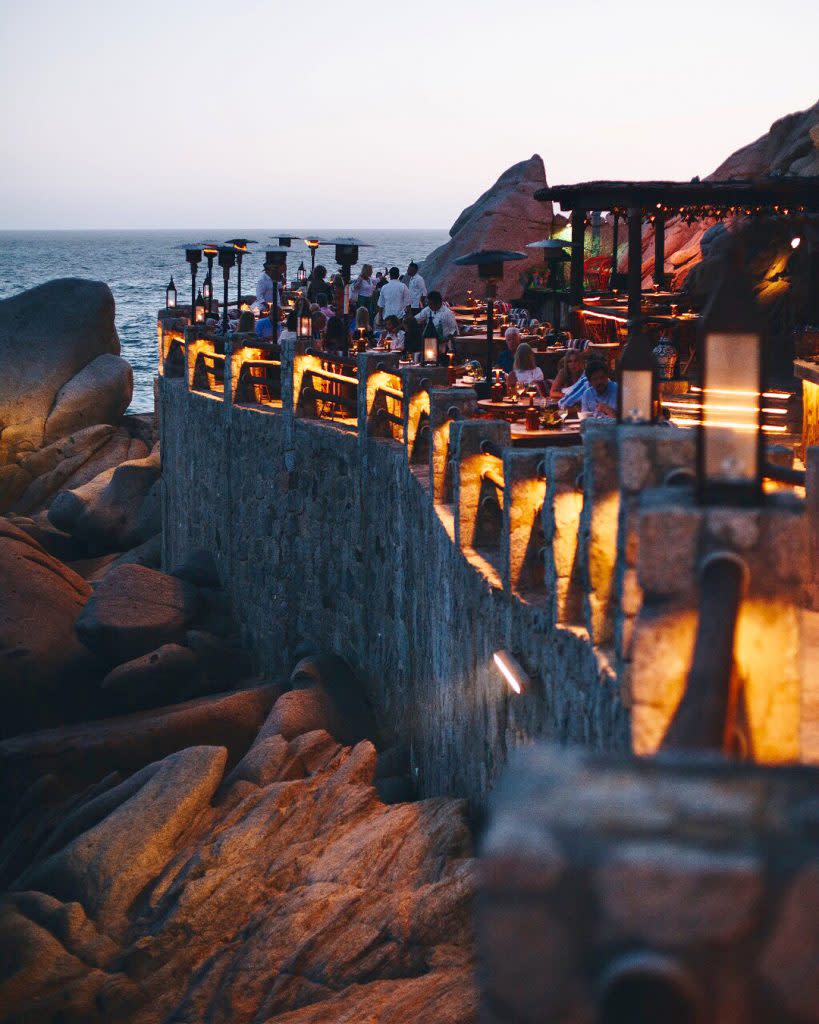 @resortatpedregal
Wildlife Tours
A trip to Cabo is not complete without some sort of contact with nature. Various tour groups in Cabo make it extremely easy and desirable to adventure out into the nature and meet some furry – and slimy – friends. Whether it's a whale watching tour, a camel safari, or hiking to a hidden waterfall, chances are you will come across a creature that you won't want to forget. When this happens, make sure you are ready to capture the action so you can show others that wildlife and nature are an essential part of the Cabo experience. Check out companies such as Cabo Adventures, Cabo Expeditions, High Tide, and Cabo Trek to sign up for your adventure.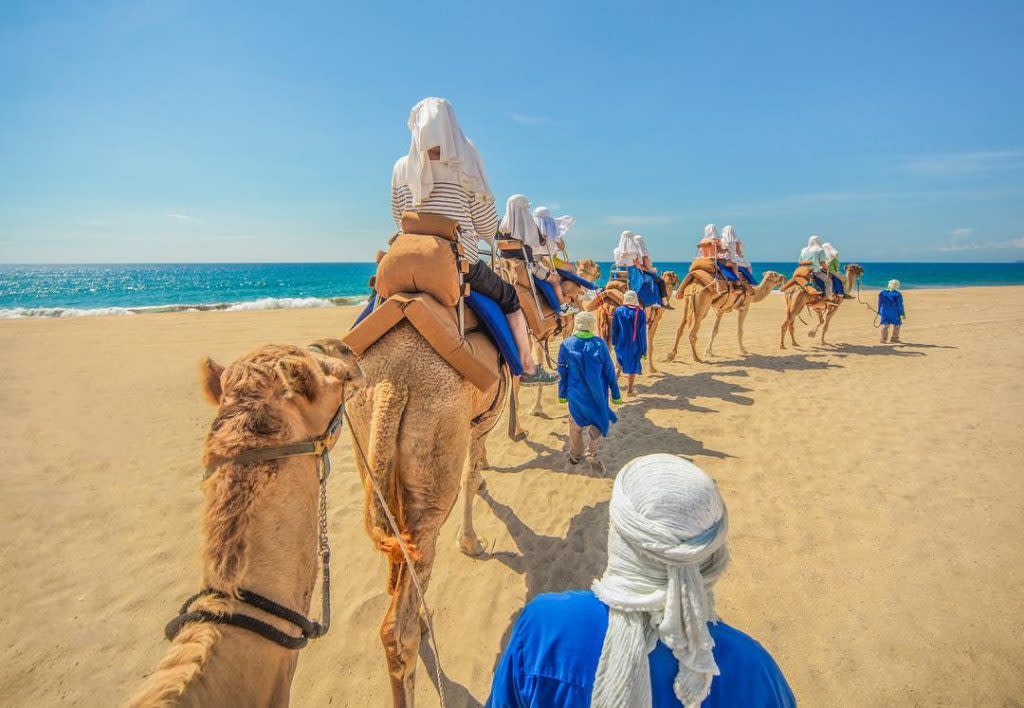 @cabo_adventures (2) on Instagram
Flora Farms
You'll love this 25 acre farm for so many reasons. In the foothills of the Sierra de la Laguna Mountains in San Jose del Cabo, this farm is all organic and home to a restaurant, a bar, cooking classes, a wedding venue, a grocery store, a spa, and much more. The beauty about this place is that every little corner has something unique and aesthetically pleasing. Whether it's the perfectly placed table spread, the rustic farm spa, the cooking classes, the string lighting above wedding celebrations, or simply the farm life in action, chances are your creative eye will be overwhelmed with the amount of content there is to capture here. From starting as one little café called Café Flora to growing into one of the biggest farming businesses in Cabo, this place deserves to be one of the most Instagrammable spots in Mexico. https://www.flora-farms.com/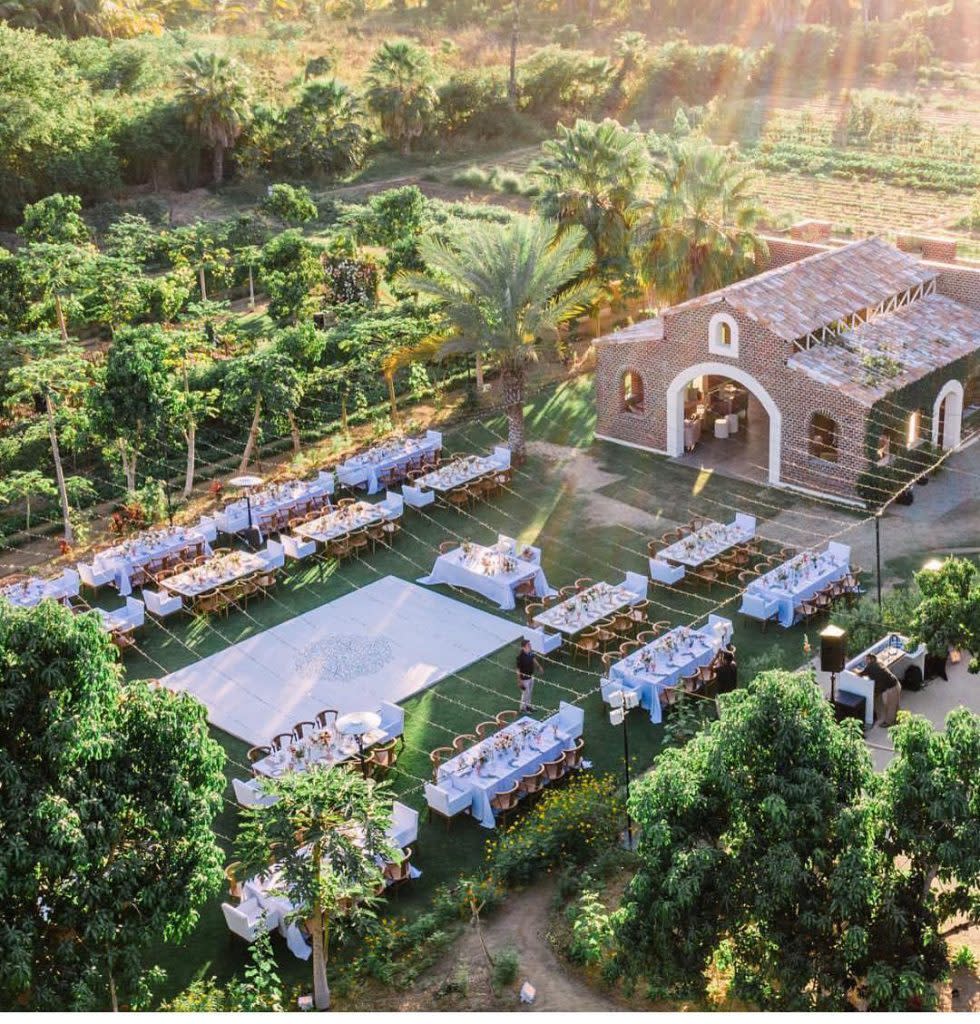 @florafarms on Instagram
Las Ventanas al Paraiso
Cabo would not be Cabo without the abundance of luxurious resorts. Some of these places are so gorgeous it can be hard to remember to leave the resort and see the rest of Cabo. Las Ventanas al Paraiso is one of these . Simply walk around the property  and take your pick of the overwhelming amount of picture perfect locations here. Maybe you'll choose the Jacuzzi on your back patio that leads straight to the beach? Or perhaps that one swimming pool in a cave will be the lucky shot? And good luck trying to put your camera or phone away at dinner when you're sitting in an array of pillows underneath a perfectly lit tree. Either way, any spot in Las Ventanas will ensure that you're able to capture a moment of pure happiness and relaxation. https://www.rosewoodhotels.com/en/las-ventanas-los-cabos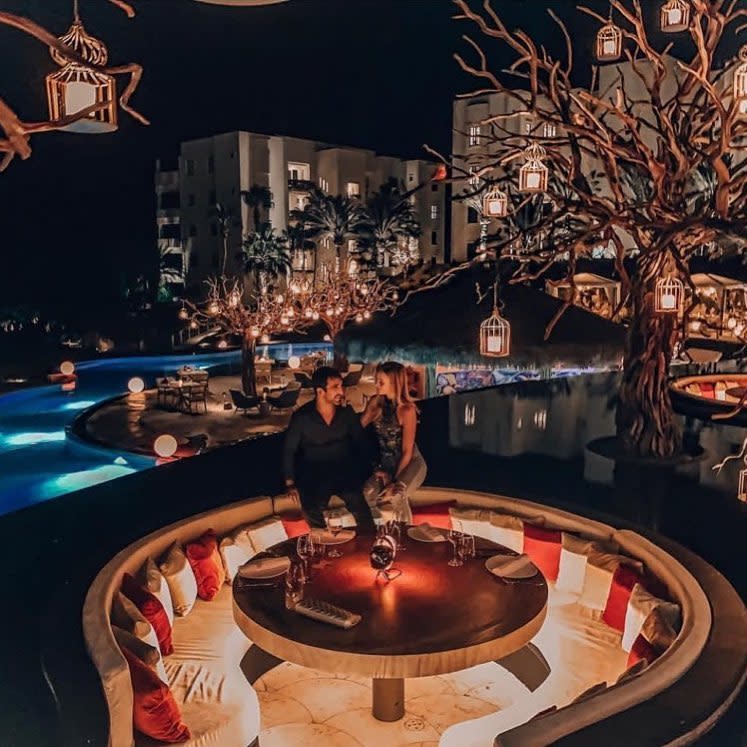 @lasventanasalparaiso on Instagram