Whale watching season has well and truly kicked off in Los Cabos, and tourism companies are making it easier than ever to get out into the ocean and witness these beautiful creatures in their natural habitat. Los Cabos happens to be one of the biggest hotspots for whale watching because the waters surrounding Los Cabos are breeding areas and migratory stops for humpback whales in the Pacific Ocean. The whale watching season in Los Cabos goes from mid-December to April giving travellers plenty of time to book a tour and multiple chances to see these majestic animals in action. Check out these companies and book your spot quickly, you won't regret it!
Whale Watching Cabo Photo Safari – Cabo Adventures
Led by some of the region's finest local whale experts, this tour located in Cabo San Lucas will take you out into the ocean where you'll specifically focus on following the great humpback whales. On the Whale Watching Cabo Photo Safari, you can hear the "whale song" through their state-of-the-art hydrophones as the Marine Mammal Specialist explains everything you'll need to know about these creatures of the sea. Make sure you bring a towel and a sweater on this inflatable boat because you'll be flying with the whales and possibly getting splashed by their enormous tails!
$89 USD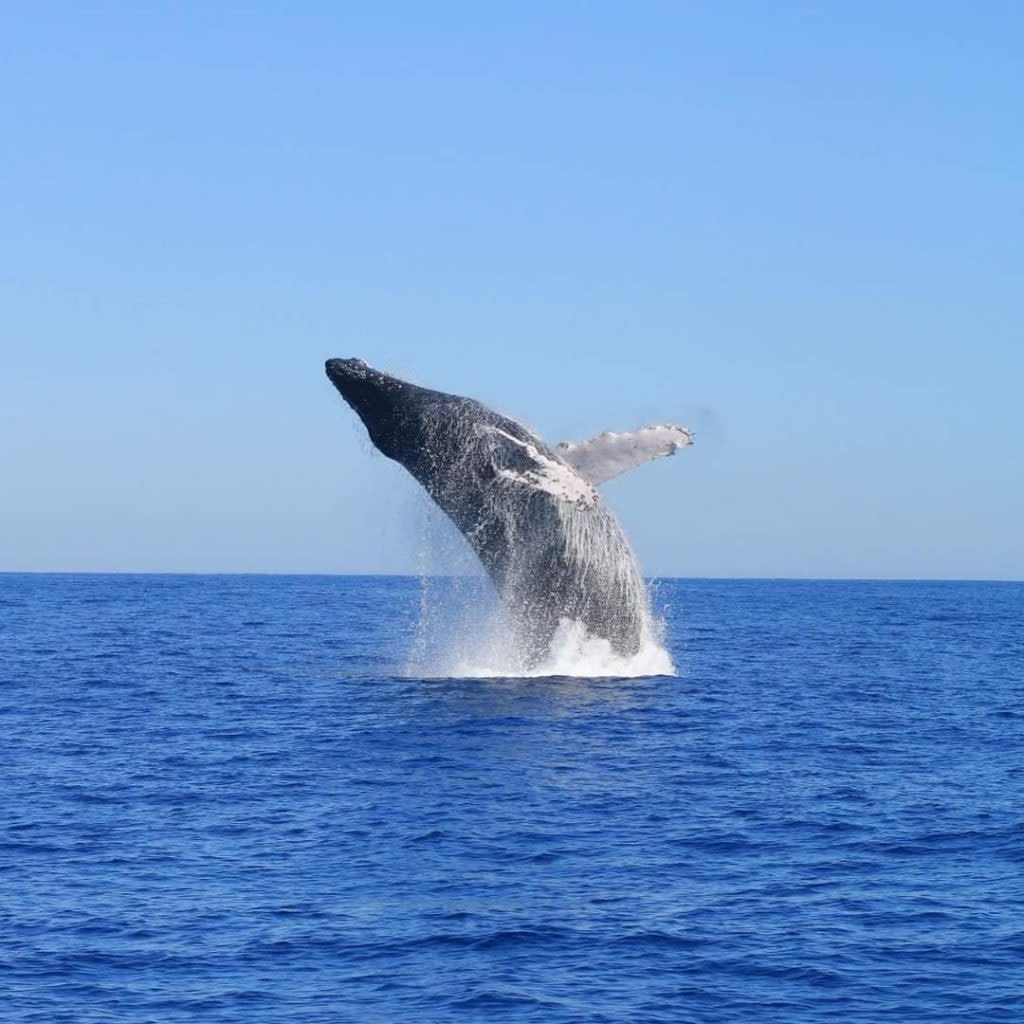 Photo credit: @cabo_adventures
Cabo Expeditions
Cabo Expeditions has been a leading adventure company for around 20 years now. Today, with thirteen boats and fifty staff members, the Zodiac Whale Watching Adventure employees are dedicated to preserving the wellbeing of the whales while giving tourists an exciting experience. These zodiac boats speed through the water to make sure their audience catches every glimpse of action during their daytime and sunset tours. And if you want even more excitement, Cabo Expeditions offers a "Swimming with Whale Sharks" tour for the brave and almighty. If you decide to go with Cabo Expeditions, make sure to check out their conservation campaign "Cabo Consciente" and help make a difference for our friends in the ocean. 
$77-180 USD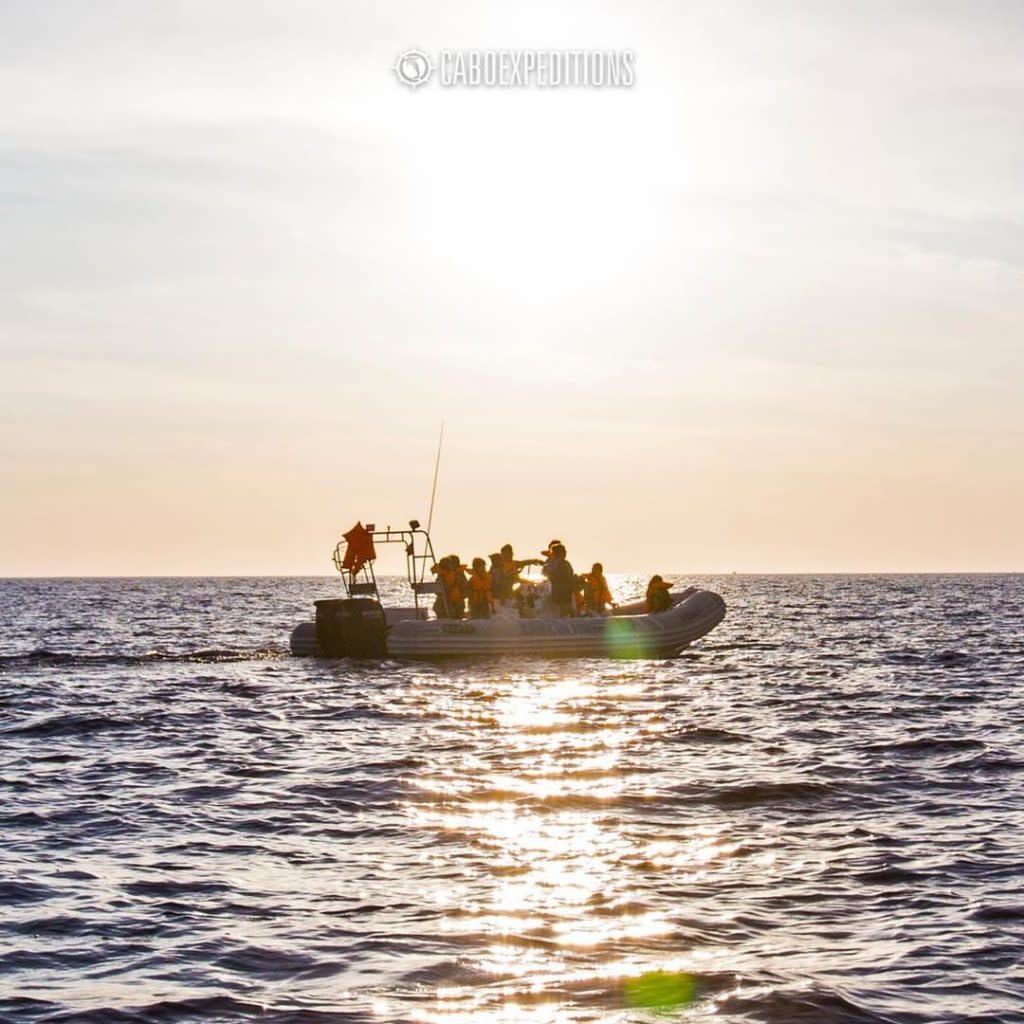 Photo credit: @caboexpeditions
Whale Watch Cabo
In Plaza Bonita, just a five minute walk from the Puerto Paraiso, is Whale Watch Cabo where you'll have the chance to see not only humpback and gray whales, but also potentially encounter dolphins, sea lions, sea turtles, and many species of sea birds. With Whale Watch Cabo, you can choose from four different incredible tours: Zodiac Adventure Tour, Cabo Group Tour, Cabo Private Tour, and 2-Day Gray Whale Van Tour. With these options, you can choose to hop on a boat with strangers or have an entire boat tour to yourself and your friends and family. And if whale watching is a huge reason you booked a trip to Cabo, look further into the 2-Day Gray Whale Van Tour to make your whale watching experience last as long as possible!
$59-599 USD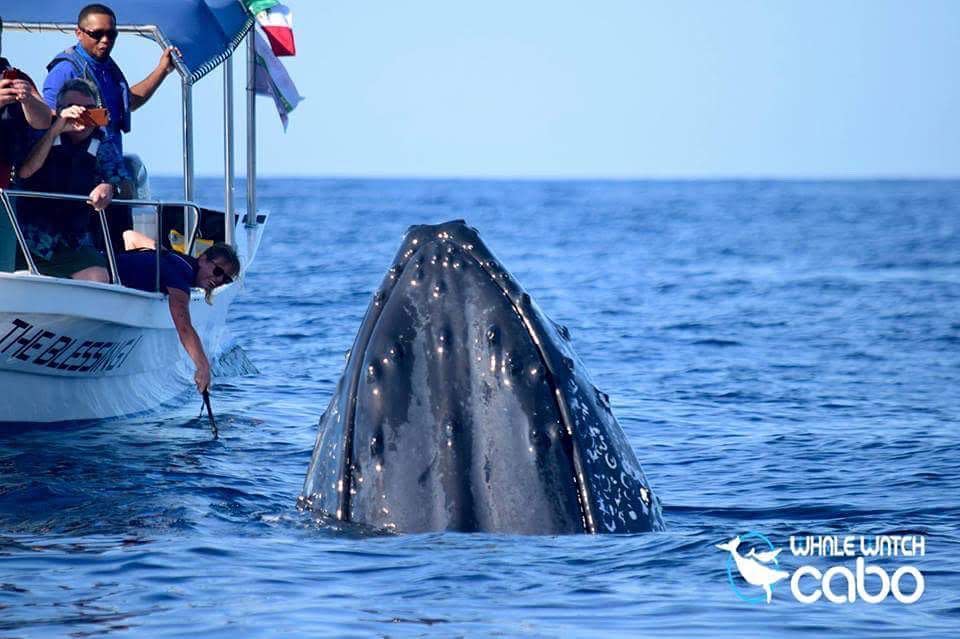 Photo credit: @whale.watch.cabo
Pelagic Safari
This two and a half hour tour takes you away from the rest of the boat tours in the water and closer to shore to show you the mothers and calves breaching on the surface. While Pelagic Safari tours focus on humpback whales, they do mention that the tour can sometimes include dolphins, turtles, schools of mobula rays, and sharks. The boats hold a maximum of eight passengers in order to give the tour a personal, interactive feel, making sure everyone gets the best experience possible. You also have the ability to rent out an entire boat and share this experience with loved ones. And to top it all off, if you're feeling extra bold, Pelagic Safari offers a Cabo shark diving tour…calling all adventure bugs, this company is for you!
$100-600 USD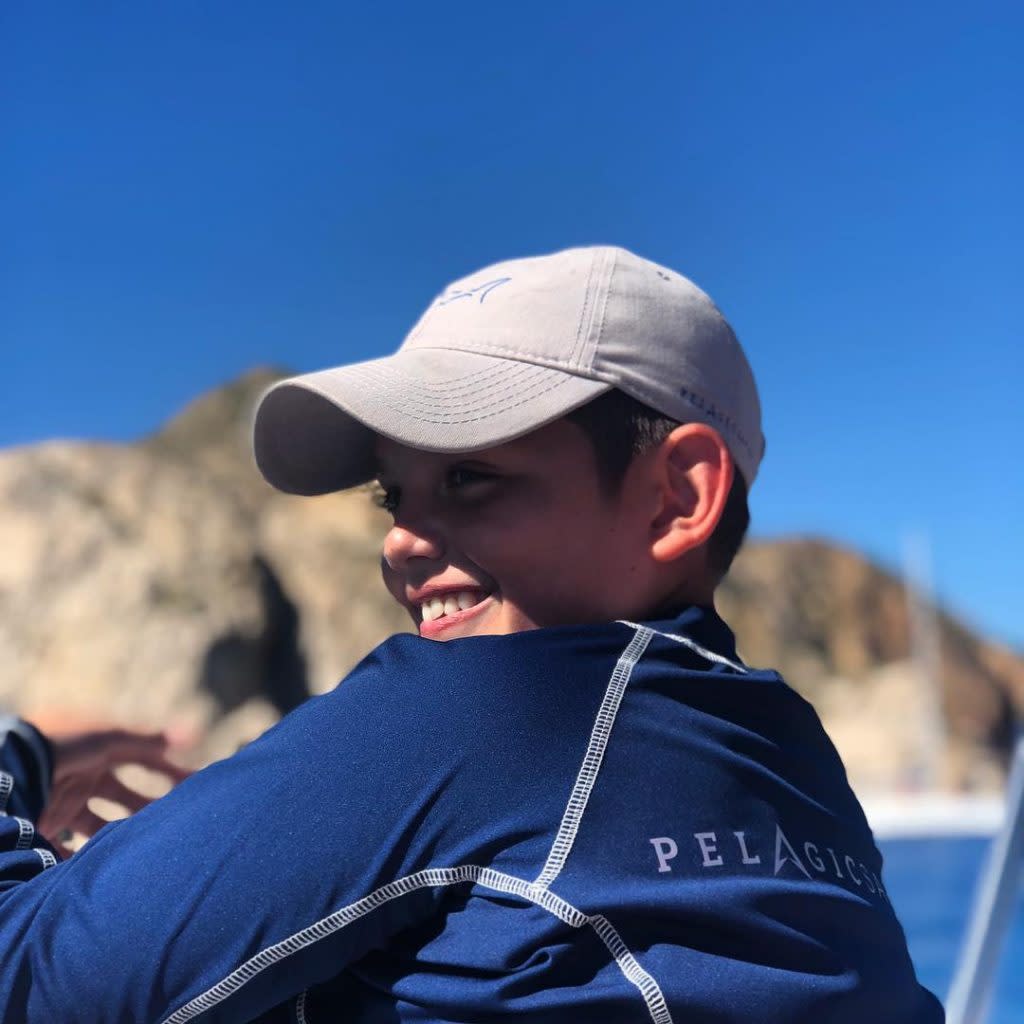 Photo credit: @pelagicsafari
Cabo Trek
This tour company in the Cabo San Lucas marina is all about connecting their clients with Mother Nature and "creating a common consciousness and understanding of the ocean." With Cabo Trek you can choose between either regular or private tours of the following: the Whale Watching Cabo Tour, the Sunset Whale Cruise, or the special 3 Tour Pass. You're in for a unique and educational experience with Cabo Trek as you get up close with these animals all while learning about their existence from the marine biologist on board.
$55-650 USD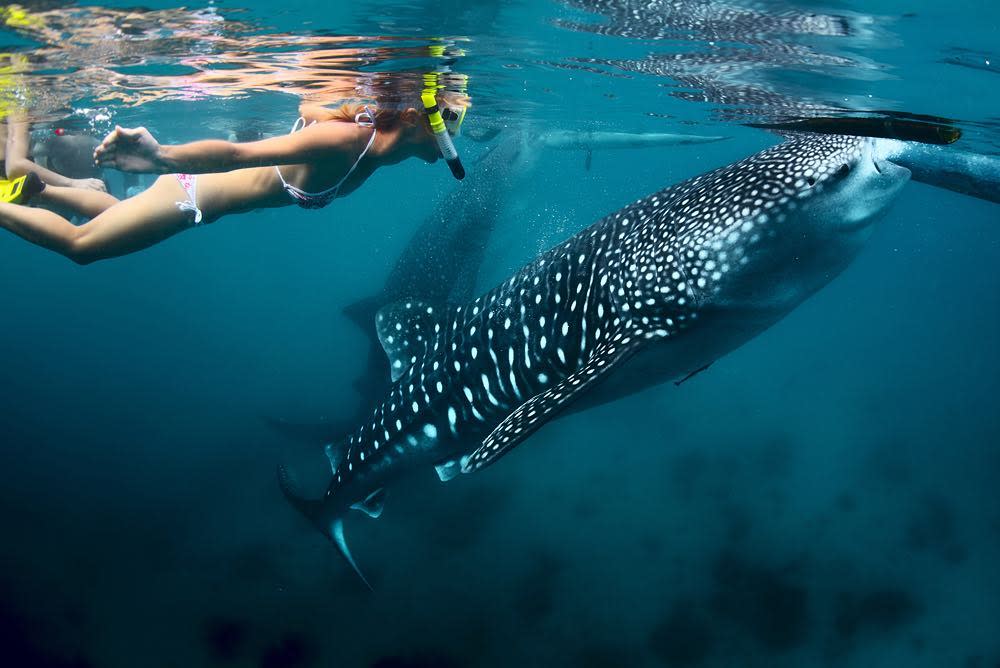 Photo credit: @cabotrek