When the brood has outgrown the resort kids' club, families visiting Los Cabos can fill their vacation itineraries with thrilling adventures suitable for families with older kids and teenagers. From high-flying adventures through desert canyons to underwater exploration, the diverse landscape of the Baja California Peninsula offers activities for all ages and experience levels.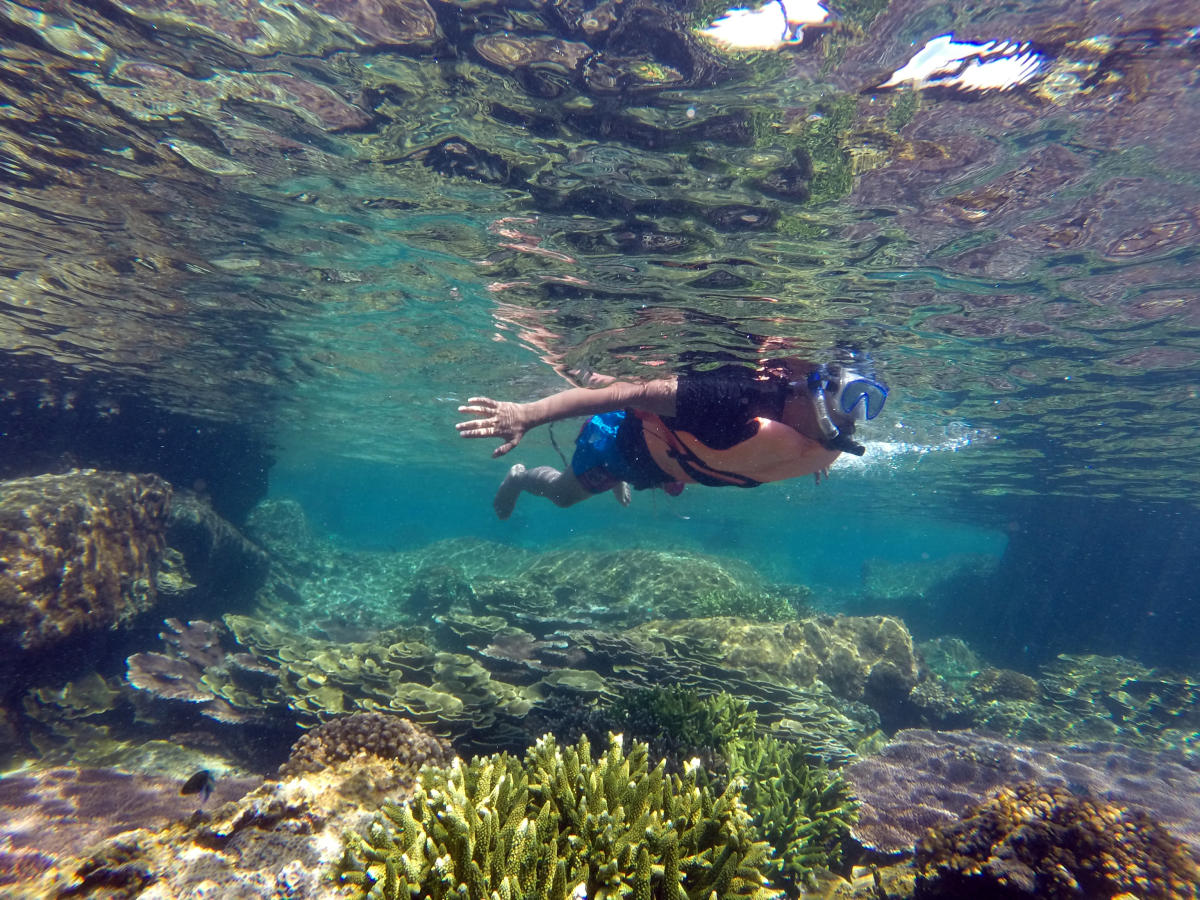 Cabo Pulmo National Park Snorkeling and Kayaking 
Kids who love connecting with nature and are passionate about conservation must experience the underwater wonderland of Cabo Pulmo National Park. Just a short drive from Los Cabos, this marine sanctuary is home to some of the healthiest coral reefs in North America and families can join guided snorkeling and kayaking tours led by expert naturalists for an up-close and educational encounter with marine life such as colorful fish, rays, dolphins, and turtles.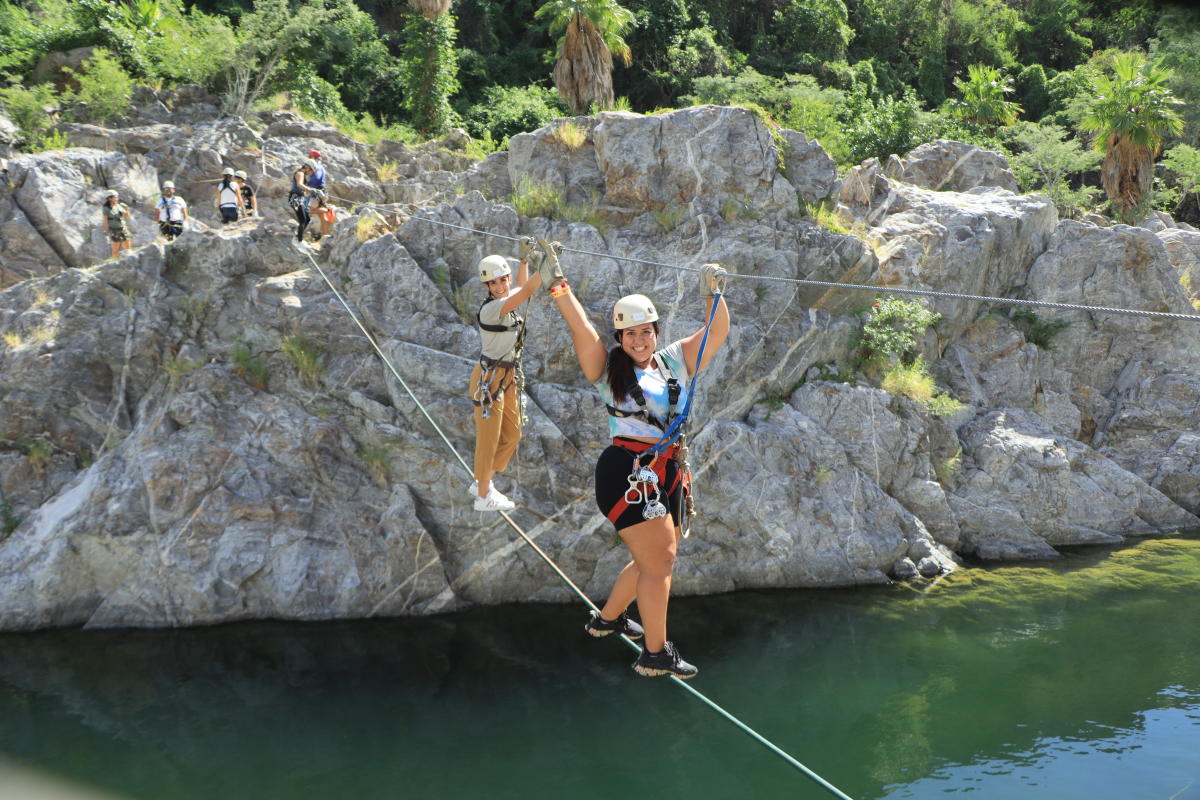 Families craving an adrenaline rush can soar high above our desert landscapes on a series of exhilarating zip lines at Wild Canyon Adventures. Balancing breathtaking views, strict safety protocols, and the chance for visitors to conquer "Bungee Bombers," a unique bungee jumping experience, a day on the zipline course is a great experience for parents and kids alike.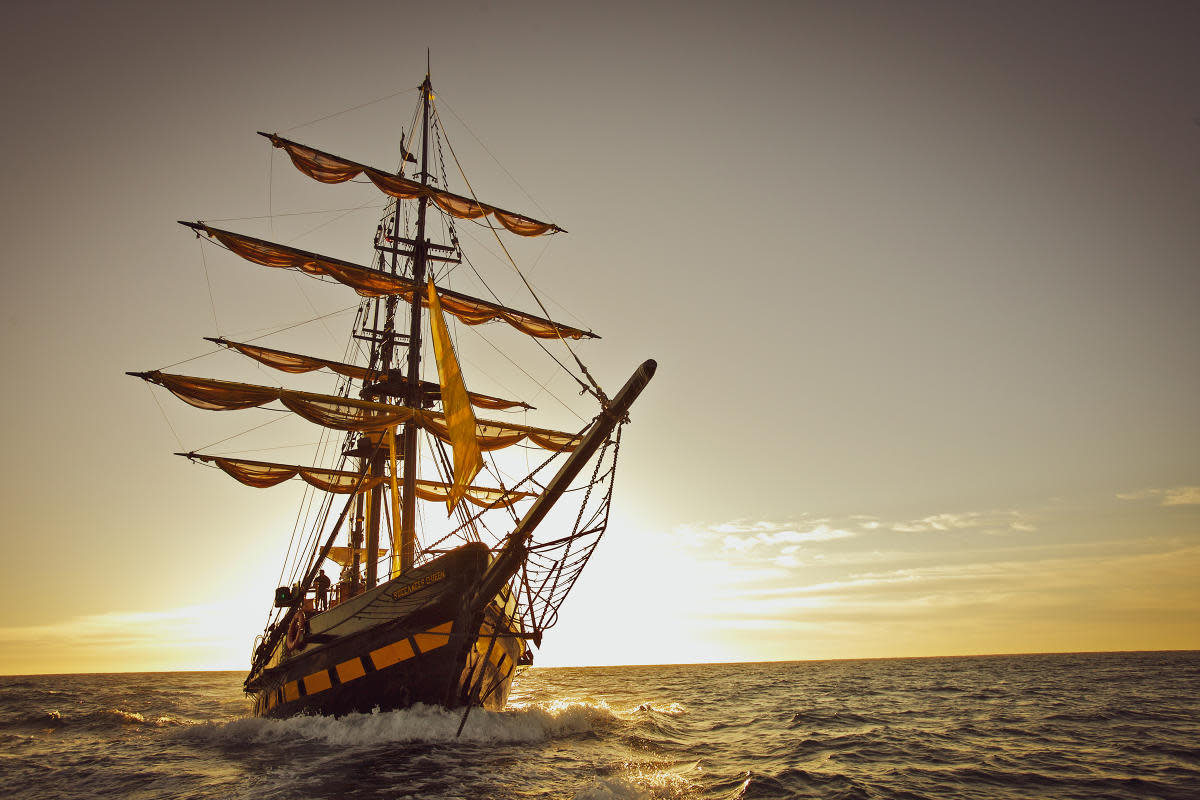 Every winter, humpback whales and gray whales migrate to the warm waters of the Sea of Cortes, providing visitors with the chance to witness these majestic creatures on eco-friendly boat tours offered by local companies like Cabo Adventures and Cabo Expeditions. For a totally different day on the water, board one of Wild Cabo Tours' wooden pirate ships to partake in a hands-on pirate experience including tales of Cabo's pirate history, a secret pirate recipe for dinner and the opportunity to chant, dance, and participate with the crew. 
Off-Roading in the Baja California Peninsula Desert
Those seeking adventure can head into the desert on rugged 4x4 vehicles with Cabo Adventures. Muddy, bumpy mountain trails take participants through the pristine wilderness to spot wildlife and witness incredible rock formations. This excursion is not only exhilarating but also educational, making it an excellent choice for families with curious teenagers. Visitors staying along the Pacific Coast can take guided drives through the desert, mountains, dry riverbeds, and beaches with tour operators including G-Force, Amigos, and Cactus Tours.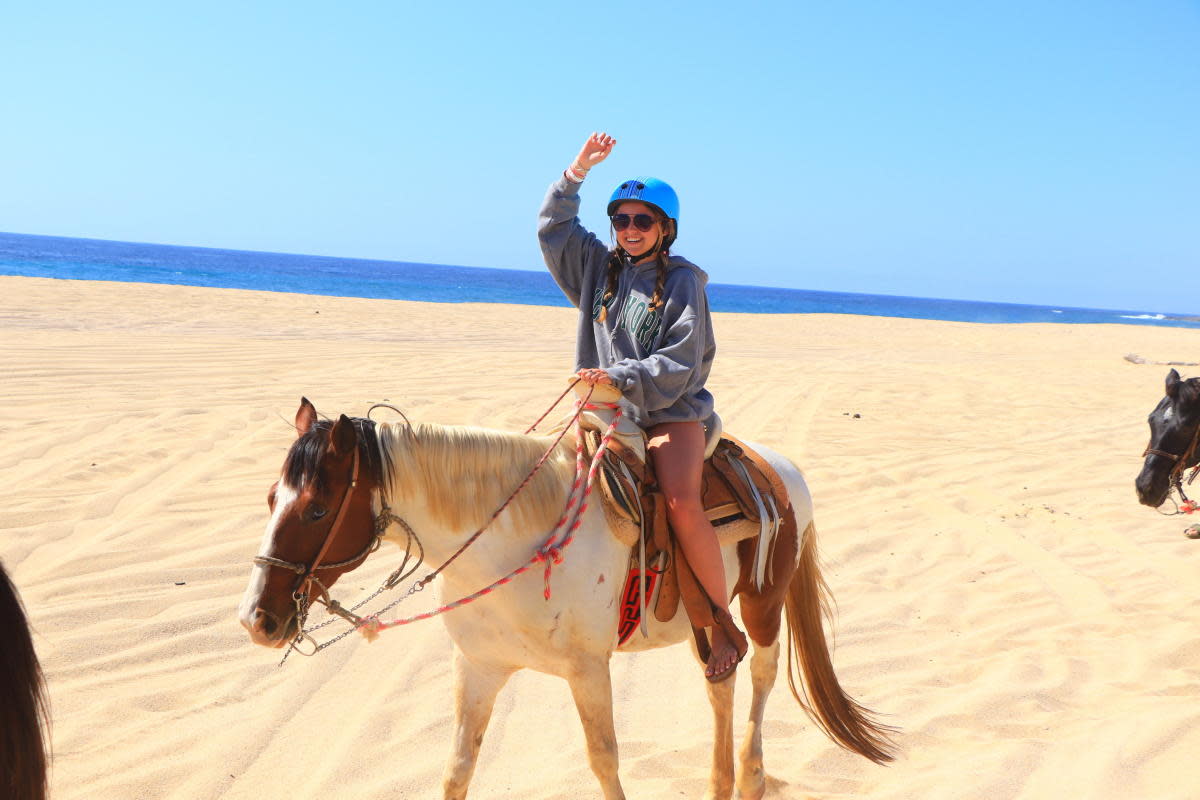 Sightsee from the shoreline by taking the family on a horseback riding adventure along the beaches of Los Cabos. Riders of all skill levels are welcomed on guided tours with Catcus Tours where experts provide valuable instruction and safety gear before heading out. Rancho San Cristobal takes animal lovers of all ages on rides through the mountains of Todos Santos to learn about the horses as well as the area's history and culture. 
Learning to Surf in the Sea of Cortés 
Teens in search of the perfect wave – and a few helpful tips on how to catch one – can sign up for lessons with local instructors like Mike Doyle's Surf School. Pacific breaks like Todos Santos and The Rock are known to produce swells reaching ten feet, and are best left to seasoned surfers but beginners will find more forgiving breaks in Cerritos and Pescadero. Hightide's surfing experience welcomes all ages and experience levels to their classes at Costa Azul. Professional instructors teach kids and adults to safely and confidently catch their first wave.
Catering to families with older kids, Los Cabos is a playground for more than just adults. Find more unforgettable adventures guaranteed to make even the toughest teens smile.