Behind the surf lessons, kayaking adventures, glamorous spa treatments, and luxurious resort lifestyle, a little town in Los Cabos is giving visitors their injection of authentic Mexican culture. San Jose del Cabo, just a thirty minute drive from Cabo San Lucas, is Los Cabos' quaint, local town that brings the word 'charm' to a whole new level. Every Thursday evening from 6-9pm from November to June, San Jose del Cabo puts on its weekly Art Walk event.
Local artists put their work on display and art galleries open up their doors to visitors for a friendly, interactive night on the town. Think colourful flags in the sky, art on every corner, and local vendors and dancers parading the streets. This little town comes to life and provides travellers with an authentic Mexican experience.
Los Cabos has so much to offer but the Art Walk is one event locals are the most proud of and themselves make a beeline for the buzzing district every week. If you miss Art Walk's season, these art galleries are open year round and are not to be missed.
Patricia Mendoza Art Gallery Patricia Mendoza is one of San Jose del Cabo's most legendary locals. Apart from her intriguing gallery, she walks the streets during the Art Walk every Thursday night and knows almost everyone in town and is clearly admired by all. Head to her gallery that's rested at the top of a cute cobble-stone street and meet her to understand why she is loved in this little town. She will welcome you with a cocktail at the bar in front of the gallery and then show you into one of San Jose del Cabo's most well-known contemporary art galleries. The vision behind the art here is a reflection of Mexican feelings and visions. Although the artists displayed here are all different from one another, they all show a sense of love, longing, and passion. Make sure to set aside some time to walk through this one because you won't be able to keep your eyes off this display!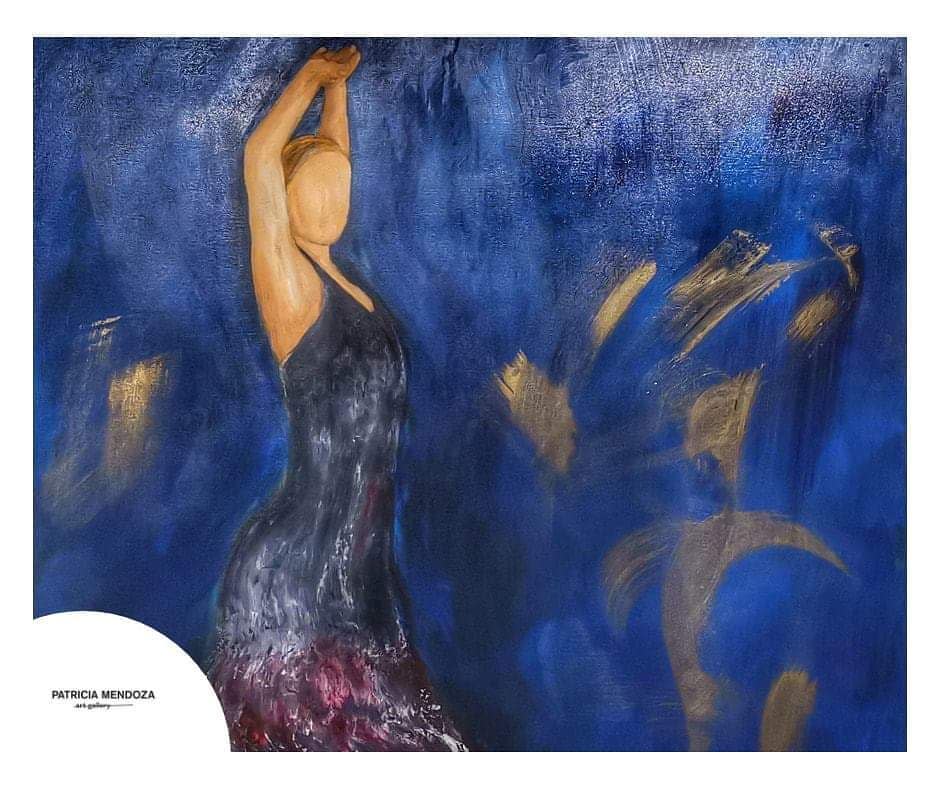 Credit: @patriciamendonzaartgallery on Instagram
Ivan Guaderrama Art Gallery You won't be ready for what is waiting for you at Ivan Guaderrama's gallery. Ivan's gallery is constantly filled with people in shock and awe at his unique works. Ivan has incorporated the use of technology and (literally) electricity into his art. One piece sees visitors place their hand against the painting, before the painting will senses your body's energy and the pace of your metabolism and plays music to match your personal rhythm, a truly sensational and unique experience. His paintings are colourful, vibrant, and have a twist to them that forces viewers to interact with the painting, which is all he hopes for when creating them.  He first began painting and sculpting when he was in high school and has been moving upwards ever since. His paintings come from a place of love and religion and describes art as a connection between us all, which is why he has been working to make his art interactive.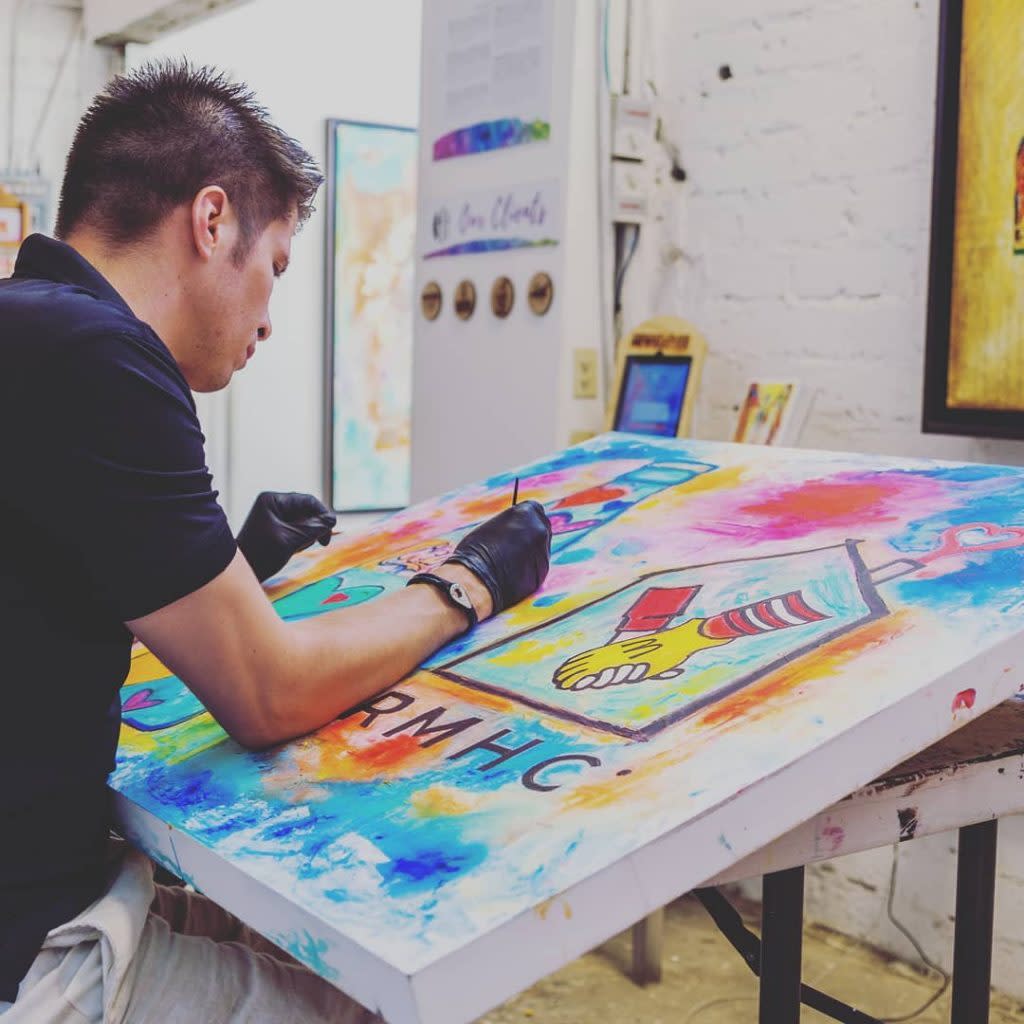 Credit: @ivanguaderramaart on Instagram
Casa Dahlia Gallery Third on the list of galleries you cannot pass by in San Jose del Cabo is Casa Dahlia Gallery. Originally from Portland, Oregon, Leah Porter opened this gallery in 2006 with Mexican and international collections. Leah likes to display minimalist art. She finds herself attracted to art that is 'meditative in nature and expressive in colour.' She finds abstract qualities in what looks simple at first and you can really see this and feel a sense of relaxation when walking through her gallery. She is warm and passionate and will talk you through the art over a glass of champagne. And to add to this sensational little place, if you walk behind the gallery, you will be met with delicious renowned restaurant space. What could be better than spending your evening admiring art, a glass of champagne in hand followed by a wood fired pizza?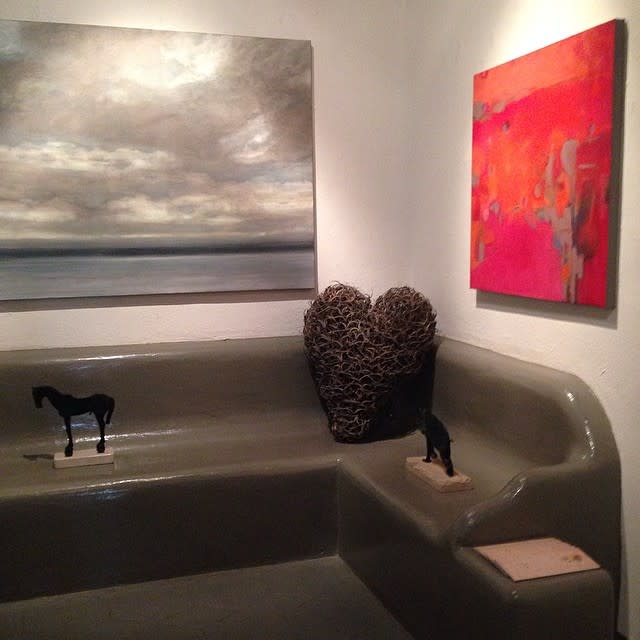 Credit: @queencfm on Instagram